Last Updated on
PCP air rifles, or pre-charged pneumatic guns, are great for young or beginner shooters alike!
You know as well as I do just how pricey these air rifles can be though.
There is something of a budget dilemma while looking into the different brands
But with the right research, you'll be surprised how you can find the best air rifle for under $500 without scrimping on quality!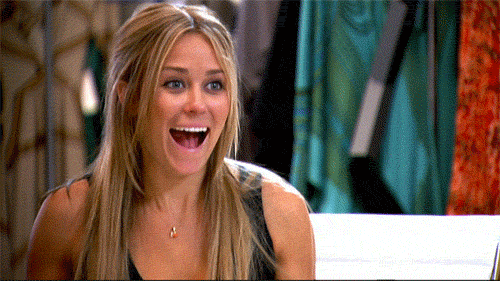 The next issue is around which brand and model you should choose from the many available?
Should you go with synthetic or wood stock?
Don't worry, we've researched and tested the best ones to help you out, so read on! Here's the list of top five best air rifles under $500.
1. Benjamin Marauder PCP Air Rifle – Best PCP Air Rifle Under $500 Overall
The Benjamin Marauder PCP Air Rifle impresses me the most, with its combination of necessary (and desired!) features.
It deserves merit for its accuracy and quick reactions when shooting, coming with a fast firing speed of 1,100 fps
AND the eight-shot repeater feature, which is great for hunts and training!
Lightning-Quick Shooting
This air rifle comes with a dovetail mount for better shooting accuracy.
It doesn't come with sights, though you can add these or a laser scope as needed.
The rifle uses an air compression of up to 3,000 psi and has a built-in pressure gauge,
So you're able to monitor its power as you continue using it.
As I tested it out, I was surprised by how quiet and effortless it was to shoot.
The accuracy and responsiveness are top-notch for its price!
Watch how the Benjamin Marauder PCP air rifle. .25 cal air rifle takes down a 100lb hog below:
Great Adjustability and Tuning
As a PCP air rifle, it has quality construction but you'll need an extension when using the hardware (which is needed for all PCP air rifles anyway).
You have the freedom to utilize many kinds of extensions, providing versatility according to how YOU want to begin shooting.
Additionally, the tuning is understandable and enjoyable for beginners as well as advanced shooters.
There are various options and ways to adjust the rifle, from its gag speed or fill lights.
That's quite a feat for a standard PCP rifle.
Compatible With Many Pellet Types
Besides its various features that are easy to adjust, you're also able to use different types of pellets according to how you want to use them.
It achieves the best power when using Jumbo Express pellets with a muzzle energy of 28 FPE, which is a good choice when practicing.
You're also able to use the Gamo Raptor Platinum, which has enough accuracy and strength for hunting small game.
(For more on the best air rifle for rabbits, see this post)


Benjamin Marauder achieves the best power when using Jumbo Express pellets with a muzzle energy of 28 FPE
Pros and Cons
Pros
Cons

Offers precise shooting with gagged barrel
Ambidextrous handle - great for both hands
Good trigger positions for better stability and grip
Can be used for training and hunts, doing serious damage

Has a heavier weight compared to other rifles
Doesn't come with any sights
Final Verdict
While the Benjamin Marauder has its minor issues, you actually get more than what you pay for!
Everyone raves about its accuracy and power — it's well known for how powerfully it shoots.
As for me, I enjoy shooting with this even outside the range, as it does some serious damage when I hunt.
2. Umarex Gauntlet PCP Air Rifle – Consistent and Affordable Pellet gun under $500
Another one of the best PCP air rifles under 500 dollars goes to the Umarex Gauntlet, known for its consistency and power for a more attractive price.
You'll be impressed with its accuracy and performance considering the lower price tag,
As well as the attractive features that are a must-have for the shooting range.
Good Shooting Ability
When comparing different kinds of air rifles, the Umarex Gauntlet has a similar look and length, of about 46 inches.
It weighs about ten pounds with a scope and has a good grip that offers stability when shooting.
I also appreciate the fact it comes with a degassing key and the flexibility when filling it with HPA.
In fact, you won't need to fill it to 3,000 PSI to utilize full performance.
Nice Consistency
The consistency is satisfactory with this air rifle — it produces 30 consistent shots at a spread of 18 FPS.
This is actually the typical and average performance you would find from a high-quality PCP air rifle!
Additionally, you're able to use various pellet types without the gun being "picky".
Besides its shot consistency, the weight of the trigger is constant and comfortable, as well as the overall grip when holding the gun.
Umarex Gaunlet produced 30 consistent shots at a spread of 18 FPS
Speed and Accuracy
When testing out the Umarex Gauntlet, you'll be shocked by its quick response and accuracy!
I tested it out using 16.54-grains alloy pellets and it had a velocity of almost 1,000 fps, though take note: I did use lightweight pellets.
With hazier grain pellets, it achieves a velocity of almost 800 fps, which is still good enough for the claimed 1,000 fps from the manufacturer.
The accuracy was excellent when shooting, and for me, that's the best feature of this rifle.
Pros and Cons
Pros
Cons

Amazing value for high accuracy
Great for hunting small game
Can be modified for quicker for more comfortable shooting
Has a higher shot count for an entry-level air rifle

Has a slightly higher noise level than other air rifles
Doesn't have a scope included
Final Verdict
The Umarex Gauntlet isn't the absolute best as it does have its downfalls, such as the long and gritty trigger and slightly higher noise level.
But when thinking about the price and other specs that improve its consistency, it's well worth the investment.
I don't think you can get better value for a beginner PCP air rifle than this!
3. Benjamin Maximus – Best Budget Air Rifle Under $500
The Benjamin Maximus Air Rifle may not be packed with extra features, but it sure is one of the best-rated air rifles under $500 for its price!
It's a no-frills entry-level air rifle that offers the decent necessities any beginner shooter will enjoy.
Even advanced shooters will be impressed with what this air rifle has to offer.
Value For Money
I know how pricey air rifles can be, but it doesn't mean you have to purchase the priciest air gun out there to get value.
The Benjamin Maximus proves just that, offering one of the most affordable rifles available
Without compromising on on quality and performance.
Granted, it isn't the quietest and it requires a high-pressure air supply all the time,
Though the rifle makes up for it with its price and ease of filling up.
Excellent Accuracy
The accuracy is spectacular, and it had standard muzzle energy when we tested it.
It offers a maximum muzzle velocity of almost 1,000 FPS, with an energy of between 19-22 ft per lb.
Its consistency is just as admirable, best used with mid-to-heavy weight lead pellets for both accurate and consistent shots that vary only by an ounce or so.
However, you can also use lightweight pellets and still produce similar results.
Just take note, this isn't a regulated PCP so the velocity drops after firing.
Simple and Efficient
The air rifle is long and pretty lightweight to handle.
For its price and shot performance, it's easy to hold and maneuver.
Plus, it only requires a 2,000 PSI fill pressure, which makes it easier to fill using hand pumps.
Additionally, it's easy to shoot with as it offers adequate grip and stability.
The only con is the breech design, which renders it a bit difficult to load pellets.

The Benjamin Maximus only requires a 2,000 PSI fill pressure, which makes it easier to fill using hand pumps.
Pros and Cons
Pros
Cons

One of the most affordable air rifles available
Has an easy to fill pressure of up to 2,000 psi
Offers satisfactory consistency and accuracy

Has no noise suppressor and is quite loud
The air rifle's sight is unprotected
Final Verdict
The Benjamin Maximus Air Rifle offers good value for your money but is best recommended for beginners in training.
If you're on an extreme budget for an air rifle, this is a satisfactory choice that offers amazing accuracy and ease of use.
Many users have raved about its top-notch performance, though you should be wary of the noise it can make!
4. Hatsan AT44-10 QE Air Rifle – Quiet, Durable and Stable
The Hatsan AT44-10 QE Air Rifle comes at a slightly more lavish price, but the value is outstanding.
This is the first PCP air rifle from the Turkish gun manufacturer, and it has a certain character to it.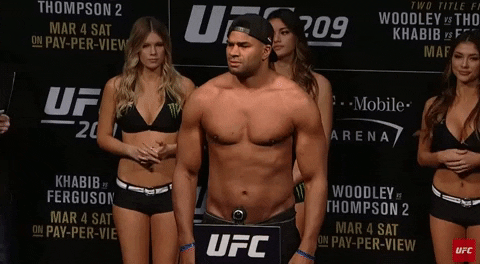 It's versatile, suitable for the shooting range or when hunting small to medium game.
High Energy with No Noise
One thing I really look for in an air rifle is its noise level and the Hatsan doesn't disappoint.
Its noise level is what makes it one of the best air rifles available for under $500.
Even I was surprised with the way it fired, as it wasn't as noisy as any other PCP air rifles I've tested out.
Extremely Powerful and Safe
While the Hatsan air rifle is still considered to be an affordable model, its power is comparable to more expensive types.
It's a simple rifle, but it packs a hell of a punch, able to take down small or medium games effortlessly.
(For more on the best air rifle for squirrels, see this post)
You can also use it for the shooting range, making it versatile and many shooting scenarios.
Furthermore, reloading and refilling is a no-fuss affair with this air rifle.
Just like many weapons, it also comes with auto safety to ensure no accidents.
Comfortable and Stabilized Feel
One of the first things you'll notice about the air rifle is its unique look, specifically the stock and trigger.
As mentioned above, it's made of synthetic stock and is manufactured to make it easy to grip.
Plus, it's slim and stable when going into position, and includes an adjustable butt plate to maintain your shot consistency.
I also appreciate the sophisticated Quattro trigger, which allows for full adjustability to suit your individual shooting style.
Pros and Cons
Pros
Cons

Quattro trigger, adjustable to your shooting style
Simple, durable and attractive finish.
Easy operation and necessary safety features

A bit on the heavy side
Best used with long pellets than shorter ones
Final Verdict
If you focus on power and durability for years of hunting and training, then the Hatsan is for you.
A bit on the heavy and pricey side, you still get your money's worth with its ease of operation and attractive finish.
It has a lot of potential as a PCP air rifle for beginners, especially with the unique and adjustable trigger to find your shooting style.
5. Gamo Urban PCP Air Rifle – Lightweight and Feature-Packed
Last but not least, the Gamo Urban PCP Air Rifle offers superb features for its cost.
It warrants praise for its comfort, which is a huge plus for beginners still trying to understand how to grip and hold a rifle properly.
Besides that, it also offers quiet operation with an excellent multi-shot mechanism.
Unbeatable Shot Mechanism
The Gamo Urban PCP Air Rifle is known for its excellent multi-shot mechanism, a repeater rifle with many describing it as a "pea shooter"
Which shoots on repeat with consistency and without much noise and recoil.
Plus, it hits targets and small game hard, making it a fun weapon to bring whether you're hunting or practicing your shooting.
While the shot count is low, it's easy to refill, not making it a huge problem.
Pleasant Feel For Beginners
Gamo Urban offers a beginner-friendly design and feel but doesn't neglect quality materials and construction.
This is a bolt-action repeater and can manage 30 shots per fill, made with a hammer-forged steel barrel.
Watch this video below to find out how hammer-forged steel barrels were made:
And custom action triggers only unique to Gamo Urban.
It also has an adjustable trigger so you're able to find your sweet spot and shoot accurately according to YOUR needs.
Its usability is also unbelievable for a low-budget air rifle, as it has a Shock Wave Absorber to lessen noise and impact up to 50%!
Lightweight and Feature-Packed
I admire the air rifle's body, which is lightweight and easy to carry around, as it's only 42 inches long and weighs less than seven pounds.
For an entry-level air rifle at a more affordable price, it has a ton of features to offer, including:
The removable rotary magazine, a velocity of up to 800 FPS, as well as a fill pressure that can take up to 3,365 PSI.
That's definitely not bad for a cheap air rifle for beginners.
The Gamo Urban has a ton of features to offer, including a removable rotary magazine, a velocity of up to 800 fps, as well as a fill pressure that can take up to 3,365 psi.
Pros and Cons
Pros
Cons

Strong hits and accuracy when shot

Great for beginners with exceptional accuracy

Easy to fill and lightweight body

Quiet operation for added comfort

Not the best pressure gauge and shot count

Some complaints of the trigger comfort
Final Verdict
This entry-level PCP air rifle packs a punch for the cost, handling well regardless of the shooting scenario you're in.
With its lightweight feel and the beastly power that shoots repeatedly with accuracy, beginners will definitely enjoy practicing with this one.
The only thing I wish is that it had a higher shot count and better pressure gauge.
Wrapping It Up
If you're looking into shooting as a hobby, you first need to hone your skills and learn with a quality, safe weapon.
By purchasing a quality air rifle for under 500 dollars, you get to brush up on your shooting without the expensive price.
Of all the different air rifles I've tried and tested, I'm in love with the Benjamin Marauder the most!
It has excellent quality and high performance, and I'm able to practice my shooting in and out of the training grounds.
It's a superbly quiet air rifle, is easy to adjust, and its repeater feature makes it a great buy for gun nuts!
If you have any questions or want to share your tips and reviews on any of these air rifles, then comment below. Your thoughts are much appreciated!