The Ruger BlackHawk is not a Canadian version of this gun with a sub standard 450 FPS limit and a double price ripoff.
Rather this one is one heck of a beast that promises to deliver up to 1000 FPS.
It is an imitation of the legendary Diana RWS 34, but with a much cheaper price tag.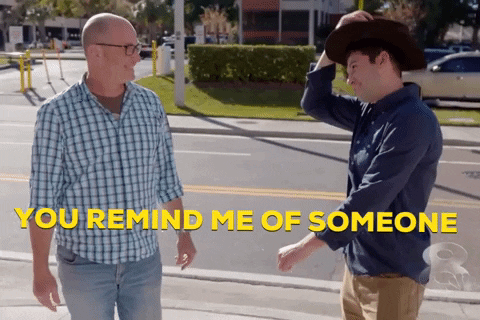 Let's find out why it's one of the best 5 air rifles under $100 in this detailed review.
Ruger BlackHawk – Guntype
The Ruger Blackhawk is a spring-piston gun.
You can read more about spring-piston guns' pros and cons in this post.
This is a break barrel gun which means that you to cock it every time you want to shoot.
Break barrel guns are the easiest of all air guns to load because the breach is exposed when it is opened.
(For more on the in-depth comparison between gas and spring piston, see this post)
Besides, it gives you unlimited shooting capacity and is easy to repair because of the simple mechanism.
Finally, a break barrel gun is easy to clean since you have direct access to the barrel.
This is a single-shot gun: you can only shoot once at a time.
Single-shot guns give you control over ammunition and make you a better shooter because you know you have to make your first shot count.
The rifle barrel and receiver are blued steel.
The barrel has a caliber of .177 inches (4.5 millimeters).
(For more on how to choose the right air gun caliber for your game, see this post.)
The .177 gun uses .177 pellets, the most popular in the market.
There are lots of kinds of .177 pellets to choose from, and they are twice as cheap as .22 ones.
If you are a seasoned shooter with lots of shooting hours, .177 is a go-to caliber for target shooting and plinking .
=> For more on the differences between .177 & .22 and which jobs they do best, see this post.
Stock
The Ruger Blackhawk stock is synthetic.
The synthetic stock is best for hunters hunting in the field with different kinds of weather like rain, snow, etc, or for shooters who don't want to bother with stock preservation.
Furthermore, black matte stock gives you the quality of a durable gun.
(For more on the in-depth comparison between synthetic and wood stock, see this post.)
This stock has a rubber buttpad that helps reduce kickback.
Also, it has a beautiful textured grip and forearm that adds friction to your hands when shooting, preventing slippage from the shooter's sweat and increasing stability in aiming.
(Tips: You can make the gun feel solid without weighing it down by putting rags in the buttstock)
Ammo
The Ruger Blackhawk uses .177 as the main source of ammunition. .177 pellets ate the cheapest of all kinds of pellets.
If you look at the pellet count box, you will see that you'll get exactly twice as many .177 as .22 for the same price.
Thus, .177 is your best bet if you plan on doing lots of target shooting and plinking.
Trigger
The trigger is metal and adjustable: you can adjust it light or heavy.
Besides, it has an automatic feature: just flip the auto safety and you are ready to rock.
The trigger is two stages: A 2-stage trigger has a break wall that separates the first and second stages of firing.
You can feel the difference when you apply pressure on the trigger and you know when you hit the second stage.
As a result, 2 stages allow more timing in the shooting because you know when you have to apply more pressure before the break wall period.
When you hit the break wall, you know you are 99% ready to shoot and just a little more pressure is required to fire .
The benefit of a 2-stage trigger over the one-stage trigger is that it requires much less pressure and strength.
With one stage triggers, you need lots of muscle effort to break it. 
Sight
Unlike other guns with boring iron sights, the Ruger BlackHawk comes with beautiful fiber optic sights .
Having these handy fiber optic sights makes shooting more fun when you hit more accurate shots with ease.
(For more on how many types of air gun sights are out there and which one is suitable for you, see this post.)
As if the fiber optic sight is not enough, Ruger added the 4×32 scope in case you get bored with the iron sight.
32 is the diameter of the front lens, measured in centimeters.
4 is the magnification capacity of the scope: It magnifies the picture 4 times bigger than the image you see in real-time.
The scope is decent for backyard shooting but I suggest you upgrade if you want to go hunting.
Besides, you can learn how to sight-in the Ruger Blackhawk rifle with scope here:
 Velocity, Accuracy and Power
Out of the box, the Black Hawk has the following velocity results:
7.9 gr Crosman Premier Hollow Point has a low velocity of 962.54 FPS(16.24FPE) and a high of 979.68FPS (16.83 PFE)
890 FPS with Crosman Premier Hollow Point
And 1000 FPS with RWS Wad cutter.
For Ruger Black Hawk, different shooting tests performed by lots of shooters give us positive results.
The common shooting groups are: 
bull's eye at 15 m
dime group at 25 yards
1/2" at 25 yards off a bench all day long
¼" at 30 yards, 1" at 15 yards
¼" at 90 feet
nickel at 20 yards
½" at 20 yards
1" – 1.5" at 30 yards
dime size at 50 yards with crosman hollow point hunting pellet
1" at 25 yards with 7.8 gr Gamo hunting pellet
5-cent size group at 25 yards
10-cent group at 25 yards
quarter size at 30 yards
1" at 55 yards
1-2" at 60 feet
½" at 10 m
¼" at 10 m
½" at 22 yards with polymag pellet
1.5" at 50 feet with crosman destroyer
1" at 10-15 yards
quarter-size at 30 yards
quarter size at 25 yards
hit dead center bull's eye over and over at 35-40 yards
¼" to dime size at 25 feet with Crosman Premium Ultramag
quarter size at 22 feet with RWS super point extra ammo
1" at 25 yards
20 cent size group at 25 yards
½" at 25 yards with flat head pellet
and zero in at 25 yards.
This gun is extremely accurate with the effective shooting range up to 50 yards.
(For more on everything you need to know about air rifle accuracy, see this post)
The above numbers are impressive, but how about the power of this gun? Well, it can:
hit a bottle cap at 100 meters with Diabolo pellet
tear apart a redbull can at 10m completely with Diabolo
blow a beer can at 50 feet
blow car's window at 15 yards like real gun with crosman destroyer
go through both side of an unopened coke can at 30 yards
hit coke can at 50 yards
hit tree rat at 50 yards
blow a fat squirrel at 20 yards
shooting an empty beer can at 75 yards
penetrate 5/8" cardboard
1 shot 1 kill at 7 skunks
plink gong at 75 yards casually
1 shot kill squirrel at 30-50 yards
hit birds at more than 50 yards
quietly drive 10 .65 gr crosman domed pellet through 5/8" plywood
kill rabbit and mole out of its hole and skunk
pierce through ¼" plywood at 60 yards
shoot 4 squirrels in 15 ms after open the box
headshot 15 squirrels at 40 yards
pick off squirrels and rabbits at 50 yards consistently
take out a bird at 50 yards
kill groundhog in 50 yards from firstshot
2 liter coke bottle and a board at 175 yards
hit a hornet's nest at 125 yards
barely hit a fishercat at 143 yards
and go through ¾" piece of plywood at 35 feet.
Despite .177 caliber, the Air Hawk hits hard and gets the job done in clean shots.
Customer Reviews
Customers love many aspects of Ruger Black Hawk:
One man said that he has had one for 3 years and it still shoots strong, the spring has excellent quality and remains dry after 2-3k shots.
They also love the synthetic stock that feels light but balanced and easy to acquire targets fast.
The trigger is great: smooth slide into crisp click .
No significant trajectory drop below 50 yards.
Although made of composite synthetic, most users agree that it is not a toy:
It's a solid rifle with serious weight to it and feels good in your hands.
An owner of 3 ½ acres in Louisiana with loads of squirrel-filled cherry trees told an interesting story:
Last year his family had 6 ½ pounds of cherries, this year only 5 SINGLE cherries.
The solution to his family's woes?
The Ruger Black Hawk – a top gun for varmint.
The result?
He restored the order on his property and made his wife happy!
Accessories
The mounting rail is designed in dovetail style:
It only allows shorter-style 1 piece mounts but doesn't allow larger-based 1 piece mounts.
Maintenance
This thing needs no kit: remember to clean the bore thoroughly.
Do not only clean all the dirt but also get rid of rust inside the barrel, Tighten all the screws before shooting
Experiment with different kinds of the pellet( run different 10 rounds of each kind of pellet to find out what works best with your gun, every gun is different)
Lube with moly put back together and enjoy.
 Specifications
.177" (4.5 mm)
Max velocity :1000 FPS
Loudness: 3- Medium
Barrel Length: 18.7″
Overall Lenth: 44.8″
Shot capacity: 1
Cocking effort: 30 lbs
Barrel: Rifled
Front Sight: Fiber Optic
Rear Sight : Fiber Optic
Scopeable: 11mm dovetail
Trigger: 2-stage adjustable
Safety: automatic
Buttplate: Rubber
Suggested for: plinking/target practice/ small game hunting
Trigger pull: 3.3 lbs
Action: Break barrel
Powerplant: Spring – piston
Weight: 6.95 lbs
Scope specs:
4x magnification
32 mm objective lens
1″ tube
1/4 MOA
Duplex reticle
Parallax setting: unknown
29″ field of view at 100 yards
3″ eye relief
8mm exit pupil
13.23 oz (with mount)
12.9″ long
Include 11mm dovetail ring
Shock proof
Fog proof
Water proof Multiple lens coatings
Matte black finish
Pros and Cons
Pros
Cons

Lightweight but solid and feel good in hands
Eye-catching stock with beautiful textured grip
Mind-blowing accuracy
Superb power
Shiny, attractive fiber optic sight
Little-to-none maintenance required

Limited dovetail scope rail
Made in China
Price of Ruger BlackHawk
The price for the Ruger Black Hawk is about $100.
It's a damn cheap price for the gun that hits very hard and can handle common pests such as squirrels, rabbits, and skunks.
Conclusion
The Ruger BlackHawk is a well-executed copy of RWS 34 :
It's a great tool to correct your flinch, grip, and shooting habits.
It won't tire you down in the long days of shooting season and doesn't seem picky about pellets either.
If you have varmint problems, instead of paying $100 a pop to the pest controller, save yourself a fortune by grabbing the Ruger Black Hawk and have fun with it.
At the end of the day, you will find out that what Mama Voodoo said is true: No squirrel here, just plenty of stew.