Last Updated on
We all hate stalkers!
Those who:
Sneak on our Instagrams to see our photos,
Dig in our facebook profile
And read every line of our tweets.

But in the hunting field, we want to be the stalker.
We want silence and stealth.
Because the worst thing is your prey running off
Right after you miss the first shot with the more-than-necessary sound.
And there is the gun named silent stalker.
Ain't that great?
Join me in this special review to see if this gun deserves that catchy name that sparks lots of curiosity (and excitement, too!)
Gamo Silent Stalker Whisper – Gun Type
This airgun is powered by Inert Gas Technology (IGT).
Gamo, not to be outdone by other air gun manufacturers, has made their own gas piston technology – IGT.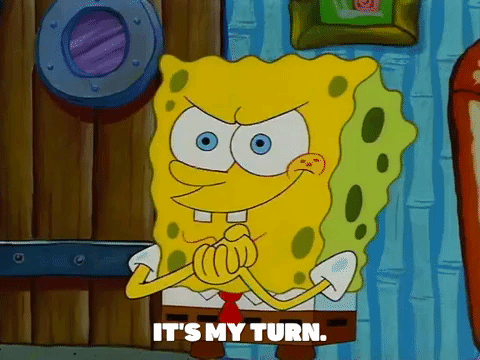 (For more on other gas piston technologies like nitro piston, see this post)
While a spring-piston gun has tar and lube on the metal spring, the grease thickens when the temperature goes really low, a gas piston, on the other hand, needs no lube.
Therefore, it won't have any of the problems experienced by springers.
Moreover, the IGT gun has no spring torque, no spring fatigue even when you leave it cocked for hours, and gives you smoother cocking .
Finally, since there is no spring vibration when shooting, the IGT rifle gives you smoother shooting and lasts longer than spring gun.
(For more on 5 types of air rifles you need to know before buying, see this post.)
This gun is a single-shot break barrel rifle so it means that you can only shoot 1 shot at a time.
The barrel is rifled with helical grooves inside the bore to make a pellet spin.
(For more on things you should know about air rifle barrels before buying, see this post.)
Moreover, Gamo Silent Stalker features ND52 – noise dampener technology
That permanently fits on the muzzle and decreases the audible sound by 52% over the standard spring rifle.
Having this amazing silencer on your rifle gives you lots of benefits:
First, your hunting dog is less likely affected by noise.
Second, it reduces recoil and muzzle blast.
Third, it protects shooter hearing ability.
And finally, it keeps sensitive neighbors happy while plinking in the backyard and will not disturb your shooting fellows in the range.
The Gamo Silent Stalker is available in both .177 and .22 caliber so you can choose which kind of gun you like most.
(For more on how to choose the right air gun caliber for your game, see this post.)
Stock
The stock is tactical, all-weather molded synthetic.
Unlike woodstock, synthetic stock is much lighter and provides you stable performance in any weather condition.
(For more on the in-depth comparison between synthetic and wood stock, see this post.)
The stock is ambidextrous so the left-handed shooter can share the same joy as the right-handed shooter.
In addition, it has dual raised cheek pieces on both the left side and right side to help your eyes line up faster with the sight.
The stock is designed with a thumbhole style: it provides a more relaxed grip on your wrist
By resting the stock on your wrist as opposed to holding the stock up with your hands.
Thumbhole grip is best for varmint shooters and for anyone spending lots of time on shooting positions such as benchrest shooting.
With this rifle, Gamo has installed a new technology in the stock called SWA – Shock Wave Absorber.
It's an adjustable buttpad with three removable absorption cells so you can customize it according to your own need.
It provides up to 74% more recoil absorption than standard rubber buttplate.
Now you can shoot comfortably and enjoy long-hours shooting without pain on your shoulders.
Ammo
Since this IGT air rifle is available in both .177 and .22, it uses .177 or .22 pellets depending on which caliber you choose.
.177 pellets are cheap, lightweight and give you higher velocity so it's great for plinking and target shooting.
On the other hand, .22 pellets are heavier, more stable in trajectory and have more than enough knockdown power for dealing with different critters,
So it's a perfect choice if you want to bring hunting in the field or get rid of pesky pests on your property.
(For more on the differences between .177 & .22 and which jobs they do best, see this post.)
Sight
If you prefer your gun with open sight, then you must be very happy: Gamo Silent Stalker Whisper's iron sight is fiber optic sight with the use of optical fiber for the dot.
As a result, you could align the sight faster and hit more accurately, even in low-light conditions like dusk.
The front sight is fixed fiber, while the rear sight is fully adjustable for windage for elevation.
(For more on how many types of air gun sights out there and which one is suitable for you, see this post.)
If you're not a fan of traditional iron sight, Gamo has installed 3-9 x 40 scopes for dead-on accuracy.
40 is the diameter of the front lens, measured in millimeter. 3-9 is the magnification ability of the scope:
It means that the picture you see through the scope is 3 to 9 times bigger than the picture you see without it.
This variable power scope gives you confidence in long-range shooting, although the fiber optic sight is more than enough in my opinion.
Trigger
In the past, Gamo customers have swapped out their triggers with after-market ones.
No need to do that anymore.
The Smooth Action Trigger (SAT), is light years ahead of the previous version.
It's smooth and predictable.
What will that do for you?
It'll improve your grouping because a heavy, unpredictable trigger is responsible for delivering large groups.
You'll be amazed at how good a shot you are when you shoot the Silent Stalker with the brand-new SAT trigger.
Velocity, accuracy and power
Gamo Silent Stalker Bull Whisper generates velocity up to 1300 FPS with .177 pellets and 975 FPS with .22 pellets.
These are outstanding velocities compared to other air rifles on the market and it makes this rifle belong to the magnum class in the air gun world.
Additionally, since the speed of sound is 1100 FPS (varying with altitude and temperature),
You may hear a loud crack if you buy .177 caliber because the lightweight pellets break the sound barrier.
If you buy a .22 one then this is not an issue at all.
Does this IGT rifle meet the advertised velocity? Chrony tests have given us the results as follows:
In .177:
| Pellet (.177) | FPS | FPE |
| --- | --- | --- |
| Gamo Pro Magnum 7.8 gr | 955 | 15.8 |
| JSB Exact Monster 13.4 gr | 630 | 11.81 |
| Gamo Magnum pellet 7.6 gr | 975 | 16.05 |
In .22:
| Pellet (.22) | FPS | FPE |
| --- | --- | --- |
| Gamo PBA Platinum 9.7 grains | 939 | 19 |
| RWS Hobby pellet 11.9 gr | 758 | 15.19 |
| Crosman Pointed Hunting Pellet 14.3 gr | 698 | 15.47 |
| Gamo Raptor PBA gold 9.9 gr | 918.8 | 18.56 |
| Gamo Rocket 14.3 gr | 724.7 | 16.68 |
| Gamo TS 22 Long Distance 22 gr | 575.5 | 16.18 |
| Gamo Diablo Match 15.43 gr | 684.8 | 16.07 |
| Beeman Silver Sting 15.74 gr | 678.6 | 16.1 |
| Crosman Premier Domed 14.3 gr | 709.6 | 15.99 |
| Crosman Premiere Pointed 14.3 gr | 704.2 | 15.75 |
| RWS Hobby 11.9 gr | 771.5 | 15.73 |
| Beeman Kodiak Extra Heavy 21.14 gr | 575.4 | 15.55 |
| Predator Polymag 16 gr | 631.5 | 14.17 |
| JSB RS 13.43 gr | 714.2 | 15.21 |
| Crosman Premier Hollow Point 14.3 gr | 754.8 | 18.09 |
| RWS superdome 14.5 gr | 743.2 | 17.79 |
| JSB 18.1 gr | 653.8 | 17.18 |
| H&N Baracuda green 12.65 gr | 843.6 | 19.99 |
| Gamo TS 22 21.6 gr | 593.6 | 16.9 |
| JSB Exact Jumbo RS 13.43 gr | 675 | 13.59 |
| JSB Exact Jumbo Heavy 18.13 gr | 609 | 14.93 |
| Crosman Hollow point 14.3 gr | 713.2 | 16.16 |
| Gamo ProMagnum 15.43 gr | 675 | 15.61 |
| Gamo Pro Hunter 15.43 gr | 668 | 15.29 |
| Gamo Pro Match 15.43 gr | 689 | 16.27 |
| JSB 16 gr | 631 | 14.15 |
| H&N Baracuda 21.14 gr | 527 | 13.04 |
| H&N 14.8 gr | 670 | 14.76 |
| RWS Super H-point 14.2 gr | 700 | 15.45 |
| Crosman Premiere 14.3 gr | 685 | 14.9 |
| RWS Hobby 11.9 gr | 727 | 13.97 |
| JSB Exact Express 14.3 gr | 673 | 14.39 |
As you can see, the velocities are not close to the advertised numbers but the muzzle energy is still more than enough to deal with pests and take out small game animals.
(For more on the best air rifle for squirrels, see this post)
And how about accuracy?
The common shooting groups for this break barrel rifle are:
0.41" at 10 yards with Crosman Pointed hunting pellet,
0.279" at 10 yards with Crosman Pointed hunting pellet,
dime size at 30 yards,
quarter size at 30 yards,
1/2″ at 30 yards,
1/4″ at 33 feet,
0.6" at 25 yards,
dime size at 30 to 100 yards,
3/4″ at 30 to 40 yards,
bull's eye at 50 yards,
dime size at 45 yards with H&N Baracuda Match,
1/2″ at 45 yards,
1/4″ at 15-20 yards,
1/4″ at 20 yards,
0.25" at 25 yards,
small hole at 20 yards,
nickel size at 50 yards,
1" at 20 yards,
dime size at 20 yards,
1" at 50 feet,
1" at 50 yards,
1/4″ at 75 yards,
less than 1" at 20 yards
1/2" at 25 meters,
1" at 50 yards,
bull's eye at 25 yards,
bull eyes at 25-30 yards,
nickel size at 25-30 yards,
1/4″ at 15 yards,
1" at 100 feet,
1/4″ at 25 yards,
1" and 1/4″ at 45 to 50 feet,
0.5" at 25 meters,
dime size at 30 yards with H&N pellet,
dime size at 30 feet,
1" at 30 yards,
1" at 25 yards,
1/4″ at 10 meters out of the box,
dime size at 10 yards,
1/4″ at 30 yards,
dime size at 15-20 yards,
less than 1/4″ at 30 yards,
2" at 34 yards,
1 1/2″ at 34 yards,
zero in at 25 yards,
and 0.75" at 25 yards.
Furthermore, many shooters can:
Hit target at 150 meters,
kill bird off a wire at 40 yards with Crosman Hollow Point pellet,
drop dove at 40 yards,
kill rabbit at 40 yards, hit coke can from 40 yards,
hit tin can at 25 yards,
kill squirrel at 100 yards,
kill pigeon at 50-60 yards,
kill a rooster at 30 yards with Diabolo Jumbo Monster 25.39 gr,
penetrate 3/8" through 20 layers of cardboard and 3/4″ sheet of plywood,
hit small soup can at 30 meters,
kill rabbit at 30 yards,
kill squirrel at 35 yards,
kill a pigeon at 90 yards,
and kill possum at 50 feet.
There is even a shooter who reported killing 45 squirrels, each with only 1 shot with this gun!
Keith Warren, from The High Road, used Gamo Silent Stalker Whisper for Prairie Dog Control in the video below:
Those tight groups, long distance target acquisition and impressive power of varmints control show that:
This is an incredibly accurate and powerful gun with the shooting range up to 100 yards.
Specifications
Caliber: .177" and 0.22"
Velocity: 1300 FPS with .177/ 975 FPS with .22
Loudness: 3 – Medium
Barrel Length: 18.0"
Overall Length: 43.0"
Shot Capacity:1
Cocking Effort: 32 lbs
Barrel: Rifled
Front Sight: Fiber Optic
Rear Sight: Fiber Optic
Scopeable: 11mm dovetail
Trigger : Two-stage adjustable
Buttplate: Rubber
Suggested for: Target shooting/Plinking/Small game hunting/Pest control
Trigger Pull: 3.74 lbs
Action: Break barrel
Safety: Manual
Powerplant: Gas-piston
Function: Single-shot
Body Type: Rifle
Weight: 7.15 lbs
Customer review
There are lots of customer reviews for this Gamo rifle.
Positive reviews show that people love its IGT technology, smooth trigger, amazing accuracy, awesome power and relatively quietness (although not as quiet as "whisper").
Negative reviews show 2 prominent issues with this gun.
The first is the loud noise out of the box:
But the sound level will decrease after the break-in period so be patient if you just shoot a couple of pellets with this rifle.
The second problem is the scope: They said it's hard to achieve desired accuracy with the manufacturer's scope.
The solution is simple: Use the great fiber optic open sight or you can put your own scope on this gun.
Pros and Cons
Pros
Cons

Proven IGT technology
Innovative ND52 noise suppressor
Improved SAT trigger
Remarkable stock
Attractive design
Terrific fiber optic sight
Amazing velocity
Breath-taking power
Eye-opening accuracy
Quiet for sensative neighbors
Price
The price for Gamo Silent Stalker is about 200 dollars.
Considering its advanced technology, superb power and accuracy, and lots of awesome features like fiber optic sights, variable zoom scope, it's a very reasonable price for this pellet gun.
At this price level, you'll have a lifetime gun that shoots as good as new for years.
There are a couple of different listings online with different prices but the listing I found with the lowest price is the cheapest price among online e-commercial sites like Amazon, PyramydAir, Walmart,etc.
Conclusion
This air rifle incorporates many of Gamo's new features into one lightweight package.
It is powerful, accurate and the all-new SAT trigger is a huge improvement that Gamo's customers have been begging for, for a long time.
The Silent Stalker is best suited for picky shooters who want to own an excellent air rifle with a stunning power and for hunters who want a trusted companion to go into the field.