Diana Stormrider comes from the queen of air rifles, Diana, a German-based manufacturer of compressed air and small-caliber weapons.
Since 1892, Diana has been a muse for hunters regardless of age, country, or shooting level.
Diana Stormrider is the first of a production line where Diana tried to make something in action like deviating from their performance line.
Though Diana Stormrider is on its experimental stage, the manufacturers have already come up with an updated version.
Performance in terms of accuracy is one thing that Diana did right with Stormrider.
You cannot ask for a better product at this price range.
A Stormrider which is a PCP gun costs you around $200, and this could not get any better.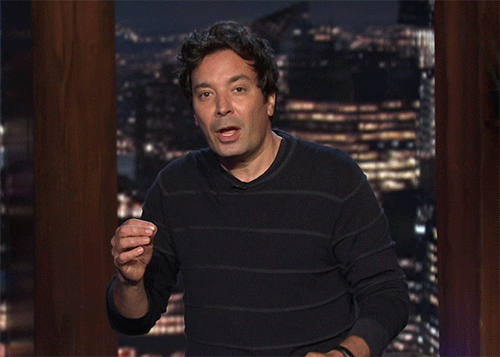 Stormrider got its name for all right reasons and from performance to look, and everything in between you can easily rely on this multi-shot air rifle.
It is lightweight both in physical and financial terms.
The sleek design, high accuracy, pre-charged pneumatic feature set a new benchmark for low-cost air rifles.
I advise you not to go with the price tag.
You will soon understand what a gem a Stormrider is when it comes to serious shooting.
In fact, it's one of the best PCP air rifles you can buy right now.
Now, let us concentrate on the features and different parts of Diana Stormrider so we can know whether it is the product you are searching for or not.
I am not saying Stormrider is all rainbows and butterflies; it has several drawbacks,
And we will explain them to you after explaining the basic features and how they play an undeniable role in any user's life.
Diana Stormrider – Guntype
This is a Pre-charged pneumatic (PCP) gun where the propellant force is compressed air.
It uses the high pressure of compressed air to discharge the projectile.
The fill pressure in both first and second-generation Diana Stormrider is about 2900cc or 200 BAR.
The air rifle performance reaches its peak at this aforementioned air pressure.
You should understand that higher pressure does not imply better performance.
Therefore, I advise not to go overboard while filling the tank.
(For more on the 5 types of air rifles you need to know before buying, see this post.)
Stormrider reservoir is small comparatively but requires higher pressure.
Though the conventional option of using a hand pump is available, most of the shooters use a compressor or scuba tank to fill the tank.
It saves time, energy and does the job efficiently.
Both the first and second-generation Diana Stormrider comes in two calibers are .177 and .22.
(For more on the differences between .177 & .22 and which jobs they do best, see this post.)
The updated version has got some issues fixed that the first one faced, and we will discuss that in the process.
Unlike the performance line rifles of Diana that are made in Germany itself, Stormrider is made in China
And the manufacturers are calling it the action line.
The rifle looks crisp and slender and earns admiration worldwide.
This is pretty small as well as being a lightweight air rifle.
It weighs around 5lbs and 38.5 inches long as the manufacturers claim.
Diana Stormrider is a repeater air rifle, and it facilitates 9 pellets in .177 whereas you can have 7 when it comes to .22 calibers.
The magazine is circular in a feature like usual magazines of popular PCP air guns.
However, they are smaller in size leaving you open to numerous issues.
Customers claim it is hard to fill the magazine, and they are open on both sides so you end up losing pellets and time.
If not filled properly, it will lead to jamming as well.
Now the cautions are over, I am going to tell you the unique feature that Stormrider magazine has.
It has got an earth magnet inside it to keep it at the right place.
Not only that, the magnet helps to close the magazine easily.
You turn it and click! It's done.
Diana also offers a single tray with Stormrider for those who fancy single shots.
This is worth mentioning as most of the air gun companies do not acknowledge the personal choices of the customers.
The single tray also has a magnet for the same purpose.
The magazine opens and closes from the left side.
Coming to the fill probe, it has a male quick foster connect making like other PCP rifles available in the market.
It is easy to fill with a female foster connect to tank, but the probe is open with no cover on it which could be a matter of concern.
I will tell you to get a custom Delrin which would go through the end cap.
Any kind of cover will protect the probe from dirt and keep it functional for years.
Stormrider comes with a free-floated barrel that is steady, and you will hardly notice any movement that will be alarming for your shooting.
The trigger in first-generation Stormrider is single-stage but they fixed the issue in the second generation which has a two-stage trigger.
The pull-off safety is located right in front of the trigger, and you can snap it in or out manually.
When the safety is off, and you are ready to fire, there will be a red ring around it to let you know the situation.
(For more on the best PCP air rifle on the market, see this post)
Stock
Diana Stormrider comes with a classic wood stock giving you the perfect feel of an authentic air gun.
It offers you the classic Monte Carlo stock.
(For more on the in-depth comparison between synthetic and wood stock, see this post.)
There exists a cheekpiece on the left side, and it is considerably raised for better positioning of this pellet gun.
This feature, though made for right-handed shooters, could be easily adjusted and helps the left-handed shooters as well, making it ambidextrous.
The grip and forearm are contoured with the checkered patterns, which are pretty much simple lines scribed by machine on the wood but good at the price point,
And you can easily find the perfect hold anywhere along the length of the checkered contour.
This will give you a confident hold of the gun.
The bolt action of Stormrider is pretty easy and light.
There is an integrated pressure gauge in the air gun for you to tack the air pressure inside the tank easily.
The butt comes with a rubber pad which is thin enough to go overlooked but contributes to a better grip.
For durability, I noticed bluing on the metal, and the breech was coated with powder considerably.
Though the wood looks somewhat dull compared to any high-end wood stock air gun, it has no actual defects.
Sight
Diana Stormrider comes with a regular open sight, which we can see on the top of the barrel band.
However, it lacks all the fiber-optic features.
The rear sight can be adjusted according to your need.
You can use a flat blade screwdriver for adjusting the rear sight which offers adjustment for windage and elevation.
An 11 mm dovetail ring is a feature of the Diana Stormrider and both the barrel and breech are grooved with it.
You can easily mount any scope of your choice.
The rear sight is removable and in reality, you actually have to remove it for mounting any scope longer than 10".
This is because the breach is too small to accommodate both the rear sight and a long scope.
To use the barrel band as a front scope ring, this adjustment is necessary.
However, you can think of it as too much hassle, so we have a remedy for that too.
You have a choice of using the UTG BugBuster scope from Leaper that has a medium height air gun ring that you can attach to your Stormrider.
It fits perfectly in Diana Stormrider without removing the rear scope or irritating the magazine at all.
More importantly, the rear sight in this particular arrangement does not tamper with the sight picture through the scope.
You can go for any high-end scope as well which you can adjust easily by removing the rear sight
But most of such scopes which offer better performance are heavyweight.
The BugBuster is neither too big nor too heavy which is a big advantage considering the handling could be overbalanced due to weight.
The Stormrider was made to be compact and lightweight and any heavy scope just fails its purpose in the first place.
Velocity, accuracy and power
In case you are using large scopes, your chosen location to mount the scope ring should be the front of the breech, and the dovetail ring that we see on the barrel band.
In such cases, you must be worried about removing the iron sights but let me tell you it is no rocket science.
First, you get a small, around 2 mm Allen wrench with which you can open the front sight by just undoing a set screw.
In the case of rear sight removal, you need a flat blade as I mentioned above.
Velocity, speed, and accuracy are the trio that could make all the other points irrelevant when it comes to air guns.
You can adjust everything, compromise a little and forget about some uncomfortable positioning
But where modification can do nothing is in its velocity and accuracy specification.
This is why we will produce some test results made by using Diana Stormrider so you can get a clear picture of what it is capable of doing.
You may have other requirements or different expectations from your air gun so it is better you have the actual picture in mind.
Diana Stormrider follows the basic pattern of all PCP guns that shows a decrease in muzzle velocity with an increase in grain weight
And for the same condition increase in muzzle power.
Here, the test includes seven different pellets from five different manufacturers which are Gamo Raptor, H&N, Crossman, JSB, and RWS.
The velocity ranges from 1068 to 883 fps whereas the energy shows a range of 12-18 ft/lbs.
Before I get to the conclusion, I am going to present the actual test results
So you know on what basis I am deciding the best pellets for Diana Stormrider.
| | | | | | | | |
| --- | --- | --- | --- | --- | --- | --- | --- |
| Pellets | Weight | Muzzle velocity with first pellets | Muzzle velocity with fifth pellets | Muzzle velocity with tenth pellets | Average muzzle velocity | Average muzzle energy | Accuracy |
| Gamo Raptor platinum | 4.7 grain | 1104.97FPS | 1065.39FPS | 1031.87FPS | 1068.83 FPS | 11.92 FT/LBS | Poor |
| H&N field target trophy green | 5.56 grain | 1074.47 FPS | 1039.94 FPS | 1000.32 FPS | 1036.61 FPS | 13.27 FT/LBS | Good |
| RWS hobby | 7.0 grain | 1016.28 FPS | 980.87 FPS | 941.94 FPS | 977.23 FPS | 14.85 FT/LBS | Good |
| Crosman Premier HP | 7.9 grain | 998.92 FPS | 957.52 FPS | 918.92 FPS | 957.78 FPS | 16.10 FT/LBS | Poor. Vertical stringing. |
| JSB exact diabolo | 8.44 grain | 962.77 FPS | 928.86 FPS | 889.74 FPS | 926.58 FPS | 16.09 FT/LBS | Excellent |
| H&N field target  trophy | 8.64 grain | 979.76 FPS | 939.09 FPS | 904.84 FPS | 938.79 FPS | 16.90 FT/LBS | Excellent. Best among tested. |
| H&N Baracuda match | 10.65 grain | 927.72 FPS | 889.15 FPS | 851.44 FPS | 886.44 FPS | 18.59 FT/LBS | Excellent |
All the popular pellets work fine with the Diana Stormrider.
However, we have seen the unusual stringing with Crossman premier 7.9-grain pellets.
This could be because we will see a velocity drop of 80 FPS with successive 10 shots in muzzle velocity
However other pellets were free from this effect.
While testing the Diana Stormrider .177 caliber with JSB exact 8.44 pellets that the highest velocity is achieved at around the 10th shot
And then there is a constant drop in velocity, which is around 40 FPS for every 10 shots.
I recommend you keep filling the tank back to 200bars after every 20 shots.
The legendary Jim Chapman used Diana Storm rider on pest control duty here:
And for rabbit hunting :
Trigger
As I mentioned at the beginning, the first-generation Diana Stormrider comes with a single-stage trigger which is also non-adjustable.
The main problem with one stage triggers is unpredictability.
You keep pulling it and most of the time you have no idea when it would go off.
With Stormrider, you don't have to worry about that.
It's pretty predictable, and you will know the breaking point which will improve the performance and chance of hitting the target.
The trigger pull is also less so if safety is not on it could result in an accidental discharge.
The accuracy will also be less than that of any two-stage trigger.
In the first generation, the trigger pull weight is 3lbs 1oz with metal blades.
While in generation two, they provided a two-stage trigger that is adjustable.
They have better accuracy and safety as the trigger pull is higher.
You can adjust the position between the two stages as well.
The accuracy improves because after the first pull you can very conveniently make little changes in target and then pull the trigger for the final fire off.
Cocking and loading
The cocking and loading process in Diana Stormrider is also simple though somewhat strenuous.
The cock on opening action makes it harder to pull the bolt handle at the back than push it forward.
Pushing the bolt forward is actually easy and the action is light and simple.
While pulling the bolt back you may find it small and hard to grip, which also adds to the difficulty.
The magazine is loaded in a usual manner where you first rotate the top cover and put the first pellets in the rear of the magazine skirt first.
Then you put the rest of the pellets in nose-first.
Loudness
Diana Stormrider is not fully shrouded so it is not quiet like a Marauder, but it is also not a very loud gun.
There is a short suppressor at the front of the barrel which makes it quieter than other completely un-silenced air guns.
What I mean to say here is that you can shoot at it in your backyard, but it is definitely going to cause some eyes to roll.
While there is a shooting spree with a bunch of air guns, you can easily call it quiet compared to a lot of other louder ones.
The generation one Diana Stormrider sound rate is 3/5 whereas the second generation has a rate of 2/5.
Shooting Ability
Without wasting too many words I am giving the verdict.
Diana Stormrider is undoubtedly pleasant to shoot! It could be because of the lightweight and sleek design even a scope is mounted.
There is ample under the scope so you have easy access to the magazine.
The use of a single-shot tray is also easy and hassle-free.
However, the bolt handle and knob are smaller in size and can be troublesome for people with average hand size.
It is good for plinking, target shooting, small gaming,
Although shooters across the world are overwhelmed with its performance in target shooting.
(For more on the best air rifle for squirrels, see this post)
Accessories
While you buy a Diana Stormrider, you have the necessary accessories so it can perform properly.
You need a hand pump or air compressor for filling the reservoir.
Scope because it comes with basic iron open sight though you could try something better.
Other than these, you can choose a number of accessories like sling along with hoops, etc.
However, you would not be needing any bipod because it is not that heavy.
Maintenance
Diana Stormrider will not demand much from you.
Just pay basic attention and do not abuse the barrel or any part of the gun.
Wipe it clean with regular microfiber to remove fingerprint and once in a while you can use some air gun lube.
The fill probe should be covered otherwise due to dust and dirt, there would be a blockage,
And it would cause damage to the tank once they go inside while filling.
Specifications
Here I am charting out the basic specifications of the Diana Stormrider air gun.
This is a pre charged pneumatic rifle.
The stock offers easy bolt action.
Diana Stormrider is a repeater rifle.
With lead pellets, the energy range is 26 FPE in .22 caliber and 20 FPE in .177 caliber.
The velocity with lead pellets for .177 caliber is 1050FPS and for .22 caliber 900 FPS.
It comes with a manual pull off safety.
Gen 1 Stormrider features a single-stage non-adjustable trigger.
Gen 2 of Stormrider features the Diana improved trigger, which is adjustable and two stage.
The beech stock is checkered.
Cheek piece raised for right handed shooter which helps the left handed shooters as well.
The rear sight available with it is fully adjustable.
11mm dovetail ring with an open iron sight is available.
Integrated pressure gauge present in the model.
The fill pressure is 2900 psi.
It offers a fill probe with quick male disconnect.
Stormrider comes with a rotary magazine and single shot tray.
Shot count for .177 caliber is 9 and .22 caliber is 7.
Pros and Cons
Pros
Cons

Low cost.
Good performance and accuracy.
Light weight.
Ambidextrous use.
Open sight included.
Single shot tray along with magazine.
Authentic wood stock look.

Little loud compared to silenced air guns.
Small size of magazine.
One stage nonadjustable trigger of first gen.
Rough loading.
Customer review
Customers are happy with the Diana Stormrider overall performance.
While many people enjoy the lightweight feature a lot are complaining about it so that is complete that individual's choice.
Other than some loading issues, there has been very little critical review.
It seems like people from all over the world have accepted Diana's special gun.
The manufacturers also go beyond everything to control the quality
And keep the brand name as it is the first time they are making something in China.
Price
This is the USP of Diana Stormrider.
What was just a dream for so many shooters and an impossible idea for a manufacturer, Diana has made it come true.
A PCP air gun with all basic features under $200 is the magic that every shooter wanted to come true.
Diana played the Fairy Godmother for the shooting world.
With accessories like an air compressor, you can get it for somewhat around $300.
Conclusion
Overall, if the price was holding you back from getting your own PCP air gun, then you better get this perfect queen.
The performance of Diana Stormrider is beyond question, and the lightweight sleek feature makes it an amazing catch.
At this price point, Stormrider is an unreal option with all its striking specifications,
And if you are looking for some pleasant experience while taking care of your pocket, you have found the one of the best PCP air rifles for the money.