The Winchester M14 Pellet BB Gun is primarily a tribute to U.S. military veterans in its design.
This is a well-engineered and steadfast rifle that can use to shoot both steel BBs and .177 caliber pellets.
If you're in love with military guns and wish to experience the power, the Winchester M14 air rifle is the one for you.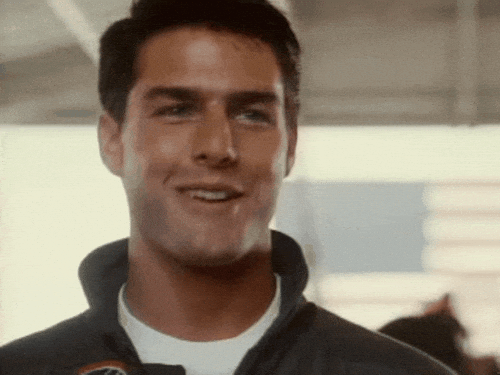 Two cartridges of 12g CO2 power the Winchester M14.
These cartridges are stored in the lower clip, allowing for easy access for reloading.
The magazine holds 8 round magazines on each side. So it has 16 rounds before reloading.
Under supervision, young shooters can LEARN to shoot, given the ease of use and lightweight.
This semi-automatic CO2 air rifle can be your choice if you are not looking for a hunting air rifle.
Here, I've compiled a detailed Winchester M14 CO2 air rifle review, which will allow you to make an informed decision about buying one.
Winchester M14 CO2 Air Rifle Review
Battle Rifle Look
The Winchester M14 air rifle is a replica of the M14 rifle, the iconic rifle of the US armed forces.
This allows the shooter to experience a real battlefield feeling when they handle the gun.
It's been manufactured with the same adjustable sights that you would find in the battle rifle.
Besides that, the rifle contains a good shot count with a maximum velocity of 560 FPS.
The rifle meets the claims of the manufacturer.
Notably, there is no such claim for the Winchester M14 CO2 to be matched with the original M14 concerning weight.
Off-course it doesn't!
The Muzzle velocity claim for the Winchester M14 air rifle is 700 FPS.
It is unlikely that this figure can meet the original M14.
On sweltering days, we can estimate 620FPS would be the top figure.
If you participate in any competition for shooting, the Winchester M14 CO2 air rifle is a great option for its lightweight and affordable price.
Surprisingly Scope And Sight
For a shooter, the sight abilities of a gun matter a lot.
The Winchester M14 semi-automatic co2 air rifle is the only air rifle with open sights.
If you compare the view of Winchester M14 CO2 with the original firearm, it is quite similar to that.
There is a front post where the sight is easily adjustable for both elevation and windage.
It has copied the firearm at the front post with protecting "ears."
You will love it if you are interested in military guns.
The rear sight is very much closer to that of the original M14.
The left side of the knob through which elevation is controlled and the simple click system is required to rotate against.
The right knob adjusts windage the same as the firearm and rotates in quarter-turn increments.
It needs to be pulled out a bit for the adjustments.
(For more on how many types of air gun sights are out there and which one is suitable for you, see this post.)
The HAM test was taken for shooting a soda can at 20 yards, and the results were terrific.
The scope looks like the real Winchester M14.
This makes it unsuitable for scope mounting.
Again, the scope mounting system of the dovetail and screw is the same as that of the original M14 firearm, except for the screw hole diameter.
It is disappointing to say that the Winchester M14 CO2 air rifle scope would never have made the availability of the scope mount.
The HAM test showed that even the scope is fitted.
It would not be a suitable addition anyway.
Winchester M14 – Cocking Effort And Trigger
It's strange, the Winchester M14 semi-automatic CO2 air rifle has to be pulled a very long way.
The average trigger weight is a hefty 7.5 pounds.
The acquaintance enables the shooter to safely pull back rapidly.
Just like to extend the first stage, in addition, to release at a defined endpoint.
Well, if shooting as the way above, you will feel lighter than it actually is.
This is not very pleasant.
The Winchester M14 CO2 air rifle is, of course, lighter than the real gun, by around 2 pounds of weight.
Therefore, you will find the gun more buoyant while shooting.
The lightweight benefits the shooter, especially when he/she is not highly trained.
In front of a trigger guard, you will find a manual trigger safety .
Again, the position of this protection is just like the Original M14 firearm.
If you are using the gun with family members, it is necessary to think first about their safety.
On the side of the breach is the cocking handle.
There is a manual for the shooter to take guidance to find out how to recoil the cocking and firing for the initial time.
The gun fires frequently as you draw the trigger, and this flexibility makes it trouble-free to use.
Impressive Consistency
HAM has tested the consistency of the Winchester model m14 air rifle, and the results are satisfactory.
Moreover, the accuracy is not affected by the bullet used in it.
Noted that the rifle was not for bird hunting, just for plinking.
In the case, you wish to have shooting fun on the weekend with your partner or family in the backyard.
The Winchester M14 CO2 air rifle would be the best option for you.
The HAM Test also shows that the rifle is a great gun for sport shooting.
The muzzle velocity was steady during shooting.
Winchester M14 – Accuracy And Reliability
Any shooter who wishes to use a rifle for hunting must be concerned with accuracy and reliability,
But since the Winchester M14 CO2 air rifle is not a hunting gun, perhaps that's not so important here.
Note that the gun was tested by HAM at 61 degrees Fahrenheit on an indoor range.
Like all other CO2 air guns, it is sensitive to temperature and shoots more slowly in the cold.
However, you must have an idea, or you have to consider windage weather while shooting.
Let me be clear that you cannot go shooting on a cold winter's day.
Compared with other CO2 rifles, the Winchester M14 Pellet BB Gun has a muzzle velocity which increases by around 2FPS per degree Fahrenheit and then can go beyond the temperature of 95 degrees.
Therefore, it can be said that as the temperature increases, the muzzle velocity of the air rifle also increases. Winchester M14 CO2 is one of the best 5 CO2 air rifles on the market.
Due to the reason that CO2 is a refrigerator gas, if you tend to shoot fast, it will cause it to shoot slower than usual.
During the HAM test, the time gap between the two shoots was 5 seconds.
You can have a clear view of the explanation mentioned above through the Table given below.
| | | | |
| --- | --- | --- | --- |
| Rifle Pallet  | Average Muzzle Velocity | Average Muzzle Energy | Result/Accuracy |
| Gamo Raptor Platinum 4.7 Grain | 549.8 fps | 3.13 ft/lbs | POOR |
| H & N Field Target Trophy Green 5.56 grain | 510.5 fps | 3.22 ft/lbs | POOR |
| RWS Hobby 7 grains | 447.7 fps | 3.12 ft/lbs | POOR |
| Crosman Premier HP 7.90 Grain | 439.1 fps | 3.38 ft/lbs | POOR |
| JSB Exact Diabolo 8.44 Grain | 417.4 fps | 3.27 ft/lbs | POOR.BEST TESTED |
| H & N Field Target trophy 8.64 grain | 396.2 fps | 3.01ft/lbs | POOR |
| H & N barracuda match 10.65 grain | 354.8 fps | 2.98ft/lbs | POOR |
In the above table, you can see that the maximum muzzle velocity has been achieved with Gamo Raptor Target Trophy green 5.56 grain which is 549.8FPS.
This velocity is achieved at 61 Fahrenheit.
This means that muzzle velocity with the maximum figure can be found at 95 Fahrenheit in the region of 620 FPS.
After the HAM test, I can say that the accuracy is not that impressive. It was just accurate up to 10 yards.
(For more on everything you need to know about air rifle accuracy, see this post)
More on Chrony test of the Winchester CO2 pellet & bb rifle here:
Shooting Ability
For any shooter, the dimensions of the weapon matter a lot to shoot accurately with confidence.
It's hard to handle heavy guns, especially if you are not experienced.
The Winchester M14 CO2 has a length of 44 inches taken as a whole, making it good for adults.
It's synthetic, not made of real wood, which makes it very light and takes away from the genuine feel.
The HAM test revealed that weight truly matters a lot for CO2; with lightweight rifles performing slower.
You cannot use this rifle to kill any bird.
Basically, you can utilize this gun to have fun but not to do actual damage to any living thing.
The low weight means the whole family can use it to have a fun experience with a military firearm.
Loading the CO2 cartridge is not that hard; it is simple as it does not require any plastic key for position tightening.
Auxiliary supports the shooter.
You can quickly drop the magazine and reload the magazine by means of the button on the surface of the magazine.
Acceptable Noise
There's no silencer, the noise is only moderate anyway.
If you don't wish to disturb your neighbor, this is an acceptable gun.
The HAM test revealed that the Winchester M14 CO2 air rifle is less noisy than the benchmark for silence, Benjamin Marauder.
Appearance
As mentioned and claimed by the manufacturers, this is a tribute to military guns.
At a distance, you won't be able to tell the difference between this and the real Winchester M14.
Guess what!? There is the bayonet mount & a mock flash hider.
Additionally, the sling swivels allegedly work amazingly.
It allows a one-inch rifle sling to be built-in for effortlessness to look.
Keeping price in mind, synthetic molding is basically of good quality.
There is texture finishing just the same as on the M14 firearm.
At this reasonable price, the appearance is more than satisfactory.
The Winchester M14 CO2 is the best option for you to experience a real firearm without actually doing so.
Winchester 1400CS Mossy Oak is also another air rifle with gorgeous looking.
If you like guns that look like military guns or firearms, then you must consider adding the Winchester M14 CO2 air rifle to your vault.
Here I wish to recommend that you do not shoot sheet bbs at water or any hard object as they would ricochet!
Remember to remove all of your pets before shooting.
At close range, it can still cause pain and harm.
Moreover, you should wear safety glasses while shooting – your eyes are at risk when it comes to this kind of activity.
Amazing Price
It's only $70. Any complaint is really null and void since the price is so staggeringly low.
Just for the look alone, it's worth the money, even as a gift for someone else.
HAM Rating
The HAM Team has evaluated the Winchester M14 CO2 air rifle. Results below:
| | |
| --- | --- |
| VALUE FOR MONEY | 80% |
| ACCURACY | 20% |
| TRIGGER/COCKING | 80% |
| CONSISTENCY | 70% |
| NOISE LEVEL | 90% |
| SIGHT | 60% |
| SHOOTING ABILITY | 70% |
| APPEARANCE | 70% |
| BUYING | 80% |
This is not for killing animals purpose. It's simply a fun backyard plinker.
Pros & Cons
Pros
Cons

Lowest Price
It looks like firearm M14
Adjustable sight
No noise
Good shot count
Better color and finishing
Due to Lightweight, it is easy to carry on shoulders
Good for plinking
Best at backyard
Best for gift
Best for your collection in the vault if you love firearms
Family-friendly
You can train any family member for plinking
It is not for hunting accordingly; not that harmful if it is at home
If you are a sportsman and do the shooting, this is the best option for you which is very much reasonable

Synthetic
Not for hunting, not even birds-any type
Does not work like the firearm
Poor accuracy
Low muzzle velocity
If you wish to see for a hunting rifle, this is not for you
Specs
Semi-automatic air rifle
Manual safety guide
The front side is fixed
Adjustable sight
Synthetic stock
Sling swivels
Steel barrel
12g CO2 cartridge
.177 caliber
Manufacturer is Winchester
700 FPS velocity
Ammo type is Pellet & BBS
Gun weight is 2.9 LBS.
Length is 44.5
Barrel length 21
Loudness is four medium high
Magazine capacity 16
Warranty is 30 days limited
Users Review
Most reviews praise the rock bottom price for the Winchester M14 CO2 air rifle.
The low price has inherently attracted people to buy this as a gift for someone.
It is easy to handle, and a good starting point for new shooters who aren't yet ready for .22 caliber.
It's also a decent sport gun, inspire by its not elite level.
With a reasonable price, it performs unexpectedly well.
The customers have suggested that they would like the entire magazine to be removable.
Some customers find the trigger to be a bit too heavy given the light weight of the gun, which could take quite a bit of getting used to.
Finally, it's worth noting that people with army backgrounds have been buying the Winchester M14 CO2 air rifles.
Perhaps it's just a soft spot on their part.
But if it's good enough for them, maybe it'll be good enough for you!