The design of this air rifle is so sleek and appealing.
They say don't judge a book by its cover,
But what a wonderful book it is if it has great content as well as a beautiful cover!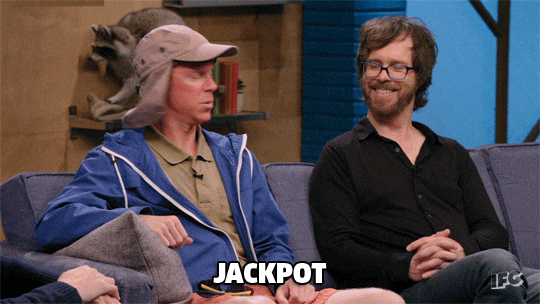 Gun Type
The Ruger Yukon is a gas strut air gun.
It is powered by ReAxis gas piston technology.
Surprisingly, Umarex is the first mainstream air gun manufacturer that actually reverses the direction of the gas ram.
They claim that by doing so, you get more power and reliability.
We have to see if it works out at the end of this review but first thing first, how does the ReAxis gas piston work?
Basically, ReAxis stands for Reverse Axis.
According to Umarex, unlike the nitrogen-filled gas piston, the ReAxis piston is reversed:
Meaning the gas strut is turned 180 degrees on its axis
So the larger mass of the gas strut pushes the piston instead of the rod,
Thereby, it generates more power, velocity, and impact than other gas pistons.
Now we know what ReAxis gas ram is, let's take a look at its benefits over spring pistons.
First, you have smoother cocking since it doesn't have spring torque like a metal spring.
Second, there is no spring fatigue even if you leave it cocked for days so you don't have to worry about the piston wearing out over time.
Third, the ReAxis gas piston is not affected by the weather.
With the springer, the mainspring is lubricated with grease so it becomes harder and tougher when the weather gets cold.
ReAxis strut doesn't have this problem and it functions perfectly in different types of weather.
Fourth, the ReAxis gas ram allows you to have a smoother shooting experience with less recoil compared to a spring piston.
And finally, it lasts longer than a metal spring.
In the air gun world, it is not uncommon to make spring compression over its standard threshold.
This weakens the spring and shortens its life span.
However, the ReAxis gas piston doesn't care about compression so you can enjoy long-time shooting with it.
The caliber (the internal diameter of the barrel, measured in inches) is available in both .177" (4.5 millimeters) and .22" (5.5 millimeters).
.22 caliber is the favorite choice for hunters.
While the .177 caliber offers more velocity, it usually doesn't generate enough takedown power to kill an animal in one quick, clean shot.
Oftentimes, the .177 pellet doesn't hit the bone and organs, it just goes through the animal's skin and makes it run off rather than dying instantly.
.22 caliber has more knockdown power so it's a good go-to gun for field hunters and pest eliminators.
(For more on how to choose the right air gun caliber for your game, see this post.)
Ruger Yukon is a break barrel gun which means that you have to cock it each time you want to shoot.
Break barrel gun is the easiest of all air guns to load because the breech is exposed when they break open.
Besides, it gives you unlimited shooting capacity and is easy to repair because it is a simple mechanism.
And finally, a break barrel gun is easy to clean since you have direct access to the barrel.
This rifle is a single-shot gun so it gives you control over the ammunition you're shooting.
You will find out what pellets work best for your gun in the shortest amount of time.
In addition, single-shot rifles hone your marksmanship skills: you have to aim and shoot carefully because you have only one chance to hit the target before reloading.
The barrel is rifled with helical grooves inside the bore to make the bullet spin, which stabilizes pellets, enhances shooting range, and improves accuracy.
(For more on things you should know about air rifle barrels before buying, see this post.)
One of the features I love about this air rifle is its noise-dampener called SilencAir.
It is a non-removable suppressor with chambers that significantly reduce muzzle noise.
SilencAir is engineered specifically for air guns.
When the first pellet enters the SilencAir, it pushes air into the airport in the first chamber (called the anterior tube),
Then pellet pushes the air through the incipient ring and through the airport and out of the second chamber.
After that, the air is forced out of the third, fourth, and fifth chambers, lowering the audible report at the muzzle.
Thanks to this silencer, you can plink away without letting the whole world know,
And you will not startle your prey in case you miss the first shot in the hunting field.
Stock
The Ruger Yukon has a hand-finished hardwood stock and is beautiful enough to be a real showpiece in any air rifle collection.
Besides, the wood stock is hefty and rigid and provides you true connection with your air rifle.
(For more on the in-depth comparison between synthetic and wood stock, see this post.)
The stock is ambidextrous: it gives the same shooting experience for both left-handed and right-handed shooters.
Moreover, it has nice checkering in the grip and forearm to prevent slippage from shooters' sweat, enhance stability when aiming and increase accuracy.
Furthermore, the stock has a sculpted rubber recoil pad.
Even the ReAxis gas piston produces much less recoil than a traditional spring-piston gun,
Having a recoil buttplate is truly a plus point since it helps you absorb recoil and prevents your shoulder from fatiguing after long hours of shooting.
And you can see clearly that the prominent, eye-catching Ruger emblem is attached to the buttplate to add to the aesthetic side of this gun. Cool, huh?
Ammo
The Ruger Yukon uses .177 and .22 pellets corresponding to its 2 types of caliber.
.177 pellets are popular, easy to find, and cost half the price compared to .22 pellets for the same amount
So it's your best choice for endless fun hours of target shooting and plinking.
On the other hand, .22 pellet is heavier than.177 so it's more stable in the way it travels towards the target and isn't affected much by outside conditions like wind.
Moreover, .22 pellets have more knockdown power and retain more kinetic energy after they hit the target
So it is a great choice for hunters and pest eliminators who want to get the job done in one clean shot.
(For more on the differences between .177 & .22 and which jobs they do best, see this post.)
Sight
Are you bored of traditional post sights?
Then you're going to love this gun.
The front sight is a gorgeous fiber optic sight:
It uses optical fiber for the dots and channels the ambient light to the rear sight in a way that it's brighter than the dark surroundings.
Fiber optic sight gives you fast target acquisition and gets a precise aim even in low-light conditions like dusk or dawn.
The rear sight is fiber optic too.
It is fully adjustable for windage (adjustable left and right) and elevation (up and down).
Having this sight gives you confidence in any kind of shooting condition.
(For more on how many types of air gun sights are out there and which one is suitable for you, see this post.)
As if the fiber optics sight is not enough, Umarex has also installed a 3-9 x32 scope with a duplex reticle and 35 yards parallax setting.
32 is the diameter of the front lens of the scope. 3-9 is the magnification power of the scope:
It means that it magnifies the picture 3 to 9 times bigger than the image you see without it.
Moreover, this variable-zoom scope has a duplex reticle consisting of four thick posts that go almost toward the center of the reticle and then turn into standard crosshairs in the center.
The idea behind a duplex reticle is to lead the eye to the center (the main point of the reticle).
A duplex reticle is great in low light and gives you the ability to accurately extend your range.
Having this handy scope gives you a small group in target shooting and boosts the accuracy of your gun to the roof.
This accessory is manufactured in the Picatinny style.
A Picatinny rail is almost identical to the weaver rail, except it has a series of ridges located at precise intervals along the rail.
The Picatinny rail gives you lots of benefits.
First, you have more mounting options.
Second, you can swap scopes from one gun to another and use different scopes in one air gun as well.
Finally, there's no more worrying about tube length, eye relief, etc since you can place scope rings at any place you want.
In summary, the Picatinny rail is undoubtedly the most accomplished and flexible of all optic rails.
Velocity, Accuracy and Power
If you are expecting a supersonic velocity, then you are not going to be disappointed with this rifle.
In .177 caliber, Ruger Yukon delivers up to 1250 FPS with alloy pellets and up to 1050 FPS with lead pellets.
In .22, it generates 1050 FPS with alloy and 850 FPS with lead.
This is a high-end velocity compared with other air guns on the market so you can use it for both short and long-range shooting.
Now those are the numbers on the paper, but how about the actual velocities that this gun performs under Chrony tests?
| Pellets (.22) | FPS | FPE |
| --- | --- | --- |
| Baracuda green pellet 12.35 gr | 790  | 17.12  |
| RWS Hobby 11.9 gr | 750  | 14.87  |
| RWS Superdome 14.5 gr | 693  | 15.47  |
| RWS Hobby 11.9 gr | 746  | 14.71  |
| RWS H-point 14.2 gr | 773  | 18.85  |
| JSB Exact 16.2 gr | 619  | 13.79  |
| Gamo Hunter 15.3 gr | 690  | 16.18  |
| Crosman Premiere 14.3 gr | 740  | 17.39  |
As you can see, the real velocity is pretty close to the advertised numbers, and the more important thing is:
It has more than enough knockdown power to deal with vermin like squirrels, skunks, roosters, crows, etc.
(For more on the best air rifle for squirrels, see this post)
Those velocity numbers are great, but how about accuracy?
Let's see, the common shooting groups are:
0.734" at 20 yards with RWS Superdome,
1/2″ at 20 yards with JSB,
0.25" at 25 yards with 21gr pellet,
1 1/2" at 30 yards with Discovery 14 gr. 
Dime size group at 25 yards using RWS Superdome.
2" at 50 yards with 8.4 RWs Superdome,
nickel size at 60 yards with RWS ,
0.35" at 20 yards,
1" at 15 yards with RWs Superdome 8.3 gr,
dime size at 30 yards with Crosman Premiere Hollow point. 
Moreover, it can:
Nail a rat or hammer a feral rooster at night,
put a real good dent in a 50 gallon barrel,
go through 1/2″ plywood at 20 yards,
penetrate 1 1/2″ through a hard bound encyclopedia,
penetrate 1" into 2 layers of 3/4″ birch plywood,
and shoot through an armadillo shell. 
In summary, the Ruger Yukon is not only an accurate rifle but also packs a heavy punch to deal with pesky pests like raccoons, possums, and squirrels, etc.
Noise
This gun is very quiet with a noise test result of only 80.3 DB which is much less than other break barrel rifles, which often have over 100 DB.
Many customer reviews confirm this.
One shooter remarked that he shot this gun in his backyard with the neighbors surrounding, but no one noticed the noise.
Another buyer affirms to have killed raccoons in the rafters of his barn at 45 feet without waking up the horse at 2 am!
At any rate, thanks to the silencer, you can plink away without letting the whole world know and take revenge for your decimated garden in a stealthy way.
Specifications
Caliber: .177/.22
Powerplant: ReAxis gas piston
Velocity: 1250 FPS with .177/1050 FPS with .22
Loudness: 3- Medium
Barrel Length: 18.7"
Overall Length: 44.8"
Shot Capacity:1
Cocking Effort: 30 lbs
Barrel : rifled
Silencer: SilencAir integral
Front Sight: Fiber Optic
Rear Sight: Fiber Optic, adjustable for windage and elevation
Scopeable: Weaver/ Picatinny
Trigger: Two-stage adjustable
Safety: Automatic
Length of pull: 14"
Buttplate: Rubber
Suggested for:Small game hunting/ plinking
Trigger pull: 3.3 lbs
Action: Break barrel
Safety: Automatic
Function: Single-shot
Body Type: Rifle
Weight: 9.0 lbs
Customer Reviews
Buyers rave about this gun: they love its accuracy, power, and quietness.
It's very hard to find a negative review of all online Ruger Yukon reviews about this gun.
Nothing stands out as a serious issue, there are a few complaints here and there about how the scope does not meet their expectations,
But you can upgrade it easily down the road.
Pros
Stunning ReAxis technology
 Proven SilencAir noise dampener
Eye-catching stock
Wonderful fiber optic sight
Impressive scope
High-end velocity
Low noise level
Mind-blowing power
Great accuracy
Cons
 The scope could be better but you upgrade it later.
Price
The price for Ruger Yukon is only about 200 dollars.
You cannot find many guns in this price range that have the same quality as this gun.
Conclusion
The Ruger Yukon is an awesome rifle for the money.
It gives you superb power and accuracy plus very little noise for stealthy hunting and urban-friendly shooting.
This is a gun you will have a hard time putting down after shooting it a few times.
And who knows? It might become your new go-to gun for dispatching unwanted garden pests.