Last Updated on
Nobody wants to be ripped off.
And everyone's afraid of trying new things because of this.
Understanding customer's thinking, many air gun manufacturers offer up to 1 year warranty for their rifles.
But not so many manufacturers like Umarex offer a generous 3 years limited warranty.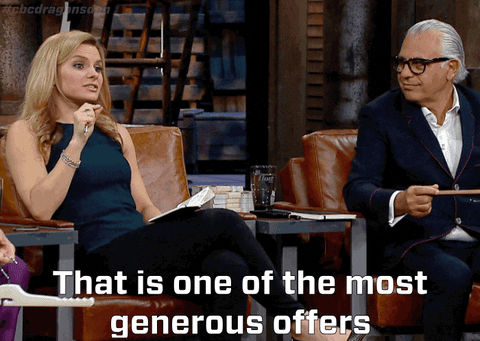 So confidence in their products, I have to say.
And the over-expected warranty is not the only thing I love about the Umarex Octane rifle.
In the next 5 minutes, I'm sure you will nod your head and say, "I see what you mean" after reading this detailed review.
Umarex Octane – Guntype
This is a gas-piston gun
(For more on 5 types of air rifles you need to know before buying, see this post).
It is powered by ReAxis gas piston technology.
Surprisingly, Umarex is the first mainstream air gun manufacturer that actually reverses the direction of the gas ram.
They claim that by doing so, you get more power and reliability .
We have to see if it works out at the end of this review but first things first, how does the ReAxis Gas piston work?
Basically, ReAxis stands for Reverse Axis.
According to Umarex, unlike the nitrogen-filled gas piston, the ReAxis piston is reversed:
Meaning the gas strut is turned 180 degrees on its axis so the larger mass of the gas strut pushes the piston instead of the rod,
Thereby, it generates more power, velocity and impact than other gas pistons.
Now we know what a ReAxis gas ram is, let's take a look at its benefits over a spring piston.
First, you have smoother cocking since it doesn't have spring torque like metal springs.
Second, there is no spring fatigue even if you leave it cocked for hours so you don't have to worry about the piston wear out over time.
Third, ReAxis gas piston is not affected by weather.
With the springer, the mainspring is lubricated with grease so it becomes harder and tougher when the weather gets cold.
ReAxis strut doesn't have this problem and it functions perfectly in different types of weather.
Fourth, ReAxis gas ram allows you to have smoother shooting experience with less recoil compared to spring piston.
And finally, it lasts longer than metal spring.
In the air gun world it is not uncommon to make spring compression over its standard threshold.
This weakens the spring and shortens its life span.
However, ReAxis gas piston doesn't care about compression so you can enjoy long-time shooting with it.
The caliber is available in both .177" (4.5 millimeters) and.22" (5.5 millimeter).
.22 caliber is the favorite choice for hunters.
While the .177 caliber offers more velocity, it usually doesn't generate enough takedown power to kill an animal in 1 quick, clean shot.
On the other hand, .22 caliber has more knockdown power transferred to target's body so it's go-to gun for field hunters and pest eliminator.
(For more on how to choose the right air gun caliber for your game, see this post.)
The Umarex Octane is a break barrel, single-shot action gun.
Break barrel design allows unlimited capacity.
You don't have to worry about shooting capacity when your air gun runs out of power such as CO2 or PCP air guns.
Besides, single-shot action gives you control about ammunition you're going to shoot.
You will find out what pellet works best for your gun in the shortest amount of time.
In addition, a single-shot rifle hones your marksmanship skills:
You have to aim and shoot carefully because you have only one chance to hit the target before reloading.
(For more on the best break air rifles on the market, see this post)
This air rifle has a rifled steel barrel.
For more on things you should know about air rifle barrels before buying, see this post.
Umarex Octane incorporates a noise-dampener called SilencAir.
It is a non-removable suppressor with five chambers that significantly reduces muzzle noise.
SilencAir is engineered specifically for air guns.
When the first pellet enters the SilencAir, it pushes air into the airport in the first chamber (called the anterior tube),
Then the pellet pushes the air through the ring and through the airport and out of the second chamber.
After that, air is forced out of the third, fourth and fifth chamber, lowering the audible report at the muzzle.
Therefore, you can enjoy stealth and secretiveness with Umarex Octane in the hunting field.
Stock
Umarex Octane .22 air gun has an all-weather synthetic stock.
It's very suitable for people who live in cold or humidity place and for shooters who don't want to bother with stock preservation.
(For more on the in-depth comparison between synthetic and wood stock, see this post.)
The stock is ambidextrous:
It gives the same shooting experience for both left-handed and right-handed shooters.
There is no difference whether you are lefty or righty.
Besides, it has nice texturing on the forearm and grooves on the grip to prevent slippage from your sweat, enhance stability when aiming and improves accuracy.
Moreover, the stock has rubber buttpad to help absorb recoil, even the ReAxis gas piston has already cut the recoil to a great extent.
Last but not least, the stock has a thumbhole design that provides a more relaxed grip on your wrist by resting the stock on your wrist as opposed to holding it with your arm.
A thumbhole-stock is best for varmint shooters and for anyone who spends a lot of time on shooting position like benchrest shooting.
Ammo
The Umarex Octane uses .177 and .22 pellets corresponding to its 2 types of calibers.
.177 pellets are damn cheap, if not the cheapest pellet on the market: you can buy hundreds of high quality .177 rounds for just a few bucks
So .177 is a best choice for target shooting and plinking.
On the other hand, a .22 pellet is heavier and has more knock-down power than .177 pellet so it is the go-to pellet of pest eliminators and small game hunters.
(For more on the differences between .177 & .22 and which jobs they do best, see this post.)
Cocking and loading
Cocking the gun:
Put the gun "ON SAFE", hold the rear stock firmly without contacting with the trigger,
Keep the gun close to your body and grasp the barrel behind the front sight.
Pull downward to its limit until it stops and don't let go of the barrel
Loading the gun:
With the breech exposed when you cock the air rifle, insert the pellet into the chamber (with the pellet's nose lying forward).
Then pull the barrel up to its original position and you are ready to fire.
Sight
What I love about Umarex Octane is its open sight with stunning features.
The front sight is fiber optic, which means that it uses optical fiber for the dots.
The rear sight is fiber optic, too.
It's fully adjustable for windage (allow you to adjust the sight left and right) and for elevation (allow you to adjust up and down).
(For more on how many types of air gun sights out there and which one is suitable for you, see this post.)
As if the full fiber optic sight is not enough for dead-on accuracy, Umarex adds a 3-9×40 AO scope in the package.
40 is the diameter of the front lens, measured in millimeters.
3 and 9 mean that the scope has variable zoom-in power.
It magnifies the image 3 to 9 times bigger than the picture you see without the scope.
On top of that, this scope has parallax adjustment.
AO stands for adjustable objective so you can adjust the sight according to your own unique needs
Have you seen the Picatinny rail come with the integral dovetail in the same air gun?
This rifle has that feature.
Therefore, you can use whatever scope you like to mount on the Picatinny rail or remove the Picatinny rail and use the 11mm dovetail directly.
Velocity, accuracy and power
In .177 caliber, the Umarex Octane delivers velocity up to 1450 FPS with alloy pellet and 1250 FPS with lead pellet.
In .22, this rifle produces 1250 FPS with alloy and 1050 FPS with lead pellets.
These types of velocities put Umarex Octane into the ultra-magnum class of air rifle.
Besides, since the speed of sound is 1100 FPS (may vary with altitude and temperature), you can hear the loud crack when shooting because the superfast pellet breaks the sound barriers.
Chrony test has given us the following results:
In .177:
| Pellet (.177) | FPS | FPE |
| --- | --- | --- |
| Baracuda Match 10.65 gr | 890 | 18.74 |
| Crosman Premier 10.5 gr | 1200 | 33.58 |
| Crosman Premier Domed 10.5 gr | 1154 | 31.06 |
In .22:
| Pellet (.22) | FPS | FPE |
| --- | --- | --- |
| RWS Hobby 11.9 gr | 925 | 22.61 |
| H&N Baracuda green pellet 12.5 gr | 925 | 23.75 |
| Predator Metalmag 17 gr | 745 | 20.96 |
| H&N Baracuda green 12.96 gr | 925 | 24.63 |
| JSB Exact Jumbo 18 gr | 769 | 23.64 |
| Benjamin Discovery HollowPoint 14.3 gr | 863 | 23.65 |
| JSB Jumbo Heavy 18.13 gr | 776.52 | 24.28 |
| Crosman Premier domed pellet 14.3 gr | 993 | 31.32 |
| Ruger pointed pellet 17 gr | 899 | 30.52 |
| Diabolo RWS 13.43 gr | 781 | 18.19 |
| H&N Hunter 18.21 gr | 732 | 21.67 |
| Crosman 14.3 gr Hollow point | 842 | 22.52 |
| JSB Monster Diabolo 13.43 gr | 797 | 18.95 |
| RWS SuperMags 9.3 gr Field line wad-cutter | 944 | 18.41 |
| RWS Meisterkugeln 8.2 gr | 1065 | 20.66 |
| Gamo Raptor 9.9 gr | 1120 | 27.58 |
| Gamo Match Diabolo wad-cutter 15.43 gr | 875 | 26.24 |
| H&N Field Target Trophy Green 9.57 gr | 1038 | 22.9 |
| RWS SuperDome 14.5 gr | 800 | 20.61 |
| Beeman Kodiak 21.14 gr | 683 | 21.9 |
| Crosman Premier Hollow Point 14.3 gr | 902 | 25.84 |
| JSB Exact Jumbo 15.9 gr | 762 | 20.51 |
| RWS Hobby 11.9 gr | 889 | 20.89 |
| Beeman Kodiak domed 21.14 gr | 682 | 21.84 |
| RWS Hypermax 9.9 gr | 1029 | 23.28 |
For Umarex Octane, various shooting tests have been conducted by different shooters with positive results.
The common shooting group are:
less than 1" in 20 yards,
0.891" at 20 yards with Predator Polymag,
0.675" at 20 yards with H&N Baracuda green,
1/2″ at 25yards with JSB Jumbo Heavy 18.13 gr,
0.2" at 65 feet with Crosman Premiere Hollow point,
nickel size at 50-93 feet,
1/2″ at 20 yards with Crosman Premiere Hollow Point,
same hole at 35 yards with JSB RS,
same hole at 33 yards,
1" at 10-15 yards,
2" at 25 yards,
penny size at 25 yards,
dime size at 10-15 yards,
dime size at 20 yards with JSB Monster Diabolo 13.43 gr,
clover-leaf size at 20 yards with RWS Super Mag 9.3 gr Field line wad-cutter,
1" at 25 yards,
1/4″ at 25 yards,
1/4″ at 50 feet,
1/4″ at 10 yards,
2" at 40 yards,
dime size at 30 yards,
nickel size at 30 yards,
1" at 30 yards,
penny size at 35 yards,
1/2″ at 30 yards,
1/4″ at 50 yards,
silver dollar size at 50 yards,
1/4" at 30 yards,
1/4″ at 45 yards,
penny size at 30 yards,
1/4″ at 45 feet with JSB Jumbo Diabolo,
1" at 50 yards,
1/2" at 30 yards,
3/8"-1/2" at 25 yards with Crosman Premiere Domed,
1" at 50 yards,
1/2″ at 30 yards,
1.25" at 50 yards,
0.581" at 10 meters with Beeman Kodiak,
0.368" at 10 meters with RWS Hobby,
1" at 10 meters with RWS Super dome,
0.982" at 10 meters with Predator Polymag,
0.245" at 10 meters with 14.3 gr Crosman Premiere Hollow Point,
1.067" at 25 yards,
0.292" at 10 yards with JSB Diabolo Exact 8.4 gr,
0.416" at 20 yards with JSB Diabolo Exact 8.4 gr.
Furthermore, this Umarex Octane can:
shoot AAA battery at 23 meters,
shoot battery LR44 at 23 yards,
penetrate 1/4″ plywood and go deep into 3/4″ plywood,
pierce through 3/4″ pine board,
hit penny at 24 yards,
blow through 1/2″ plywood,
hit crow at 40-50 yards,
kill squirrel at 40 yards,
kill squirrel at 25 yards,
go through 1/2″ plywood at 51 yards,
go through 2×4 cardboard box at 20 yards,
penetrate 4 soup cans (8 layers of corrugated metal) with the following pellets:

Beeman Crow Magnum Hollow Point 18.21 gr
Beeman Kodiak Extra Heavy 21.14 gr
H&N Baracuda 21.14 gr
JSB Match Diabolo Jumbo Heavy 18.13 gr
Polymag 22.16 gr

punch through 3/4″ plywood at 40 yards with Crosman Premier Hollow Point 14.3 gr,
penetrate 3/4″ board,
penetrate through 1" thick oak board at 10 yards,
blow through 1×4 pine board at 75 feet with Crosman Premier Hollow Point,
hit soft ball at 150 yards,
kill 2 starlings at 109 yards,
kill groundhog at 40 yards,
kill squirrel at 30 yards,
go through 3/8" plywood and destroy wine bottle at 40 yards.
Steve Criner (Real Air Gun Hunting) has used the Umarex Octane to hunt prairie dogs in Wyoming here:
Loudness
Although being a supersonic air gun in both .177 and .22 calibers, Umarex Octane produces very little noise thanks to advanced technology for noise suppressor.
Therefore you can enjoy a successful hunting day or a fun plinking afternoon without startling your neighbors.
Shooting Ability
The effective shooting range of this gun is up to 100 yards. You can use it for target shooting, plinking, pest control and small game hunting.
(For more on the best air rifle for squirrels, see this post)
Accessories
You don't need to buy anything else for this gun. Everything you need is already in the box.
Maintenance
The Umarex Octane requires very little maintenance:
Just clean your gun every now and then, coat the barrel with RWS Spring Cylinder Oil every few hundreds shots and you are all set.
Specifications
Caliber: Available in both 0.177 and 0.22
Velocity: In .177- 1450 FPS with alloy- 1250 FPS with lead / In .22- 1250 FPS with alloy- 1050 FPS with lead
Loudness: 3- Medium
Barrel Length: 19.5"
Overall Length: 48.5"
Shot Capacity:1
Cocking Effort: 42 lbs.
Barrel: Rifled
Front Sights: Fiber Optic
Rear Sights: Fiber Optic/ fully adjustable for windage and elevation
Scopeable: Picatinny
Trigger: Two-stage adjustable
Buttplate: Rubber
Suggested for: Target shooting/Plinking/Small game hunting/ Pest control
Trigger pull: 3.5 lbs
Action: Break Barrel
Safety: Automatic
Powerplant: Gas-piston
Function: Single-shot
Body Type: Rifle
Weight: 9.5 lbs
Warranty
Another point that I love about the Umarex rifle is the 3-year warranty.
While most guns with gas piston have only one-year warranty, Umarex goes the extra mile and provides up to 3 years of warranty.
Additionally, some shooters are hesitant to try new technology so they worry about support if anything happens in the future.
The extra 2 years of warranty take care of those concerns instantly.
Pros and Cons
Pros
Cons

Jaw-dropping velocity
Breath-taking power
Staggering accuracy for short and long distance
Brilliant sound silencer
Amazing fiber optic sight and scope
Ergonomic thumbhole stock

Heavy for small-build shooters
Import from another country
Price
The price for Umarex Octane is just about 200 dollars.
It's a bargain if you consider the innovative ReAxis gas piston, advanced silencer that makes supersonic sound no more a problem , heavy-duty power, eye-opening velocity and extreme shooting range that every shooter dreams of.
There are a couple of different listings online with different prices but the listing I found with the lowest price is the cheapest price among online e-commercial sites like Amazon, PyramydAir, Walmart,etc.
Customer review
There are a lot of customer reviews of the Umarex Octane.
As can be seen from positive reviews, people love its stunning power, awesome accuracy, supersonic speed, state-of-the-art gas piston and silencer.
Negative reviews show 2 main problems:
The first is that the gun is too heavy for them to handle so it's not for skinny shooters.
But its solid size will help you control movement easily on the benchrest shooting.
The second problem is the noise: they said it's too loud but the gun will quiet down a lot after the break-in period.
Conclusion
Personally, I am a fan of the Octane but I have few words of caution for you guys:
This is not a beginner gun for you.
But if you love magnum power and you think you can control this beast, go for it, you will be happy that you did!