The Crosman 764SB rifle is an upgraded version of the Crosman 760 (see this post for more)
While in keeping with classic design, Crosman adds some extra features,
But let's see if it deserves a place on your Christmas shopping list in this review.
Crosman 764SB – Guntype
This is a pump pneumatic rifle.
Pump pneumatic air gun is compact, lightweight, recoilless and it gives you control over the power of the gun.
For more on the 5 types of air rifles you need to know before buying, see this post.
The barrel is a smooth bore with a caliber of .177 (4.5 millimeters).
What makes this gun special is its shiny silver barrel.
For more on how to choose the right air gun caliber for your game, see this post.
This Crosman 764 SB is a BB repeater .
With a BB repeater gun, you don't have to open up and reload or cock every time you want to shoot BBs.
Each time you shoot, a new BB is reloaded automatically.
This rifle is not only a BB gun but also a single-shot pellet gun.
Single-shot rifles tend to be cheap and simple. You can teach a newbie how to handle a single-shot gun in only a few hours.
For more on things you should know about air rifle barrels before buying, see this post.
Having the ability to shoot both BBs and pellets, this Crosman 764 SB gives you an awesome option to switch to pellets in case you get bored with shooting BBs.
All in all, your kids could be both BB shooters and pellet gunners at the same time, how cool is that?
Stock
Now a very important part of the gun: the stock.
Crosman 764SB has a durable, all-weather synthetic stock.
While wooden stock is heavy and easily affected by moisture and temperature, synthetic stocks are lighter
And provide you with stable performance in any weather condition.
Furthermore, synthetic stocks are virtually maintenance-free and are the best choice for shooters who don't want to waste time with stock preservation.
For more on the in-depth comparison between synthetic and wood stock, see this post.
This gun has a plastic buttpad that helps absorb recoil when you shoot.
In addition, the checkering on the grip and on the pump handle makes it much easier to get a grip and stay on the target.
Also, the stock is ambidextrous: you'll have the same shooting experience whether you are left or right-handed
Ammo
The Crosman 764 SB uses .177 BBs and .177 pellets as its sources of ammunition.
BBs are cheap: you can buy thousands of rounds of premium BBs for just a few bucks.
.177 is also budget-friendly compared to other types of pellets on the market (more on that here).
Therefore, you can expect thousands of hours of fun shooting without worrying about money spent on ammo.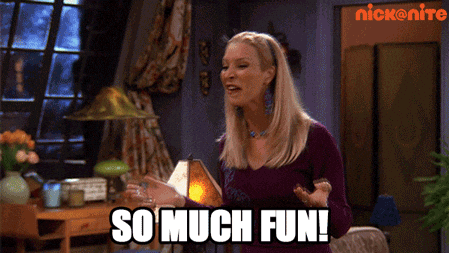 In addition, this gun gives you the fun of a BB gun and a pellet gun combined in one place.
=> Read Daisy Red Ryder 1938 Review here
Velocity, accuracy and power
For 10 pumps, this Crosman 764 SB delivers up to 615 FPS with lead pellets, up to 700 FPS with alloy, and up to 645 FPS with steel BBs.
This velocity is in the medium range compared to other air rifles.
It's pretty decent for target shooting and plinking but lacks a bit of power for small pest control.
Cocking and loading
Loading BBs:
To load BBs into this gun, first put the gun ON SAFE.
Swap the BB loading port to the left side, and pour BBs into the gun.
Close the port so the BBs don't fall out.
On top of the rifle is the button that you need to pull backward.
This allows BBs to flow from the reservoir into the magazine.
To do that, you point it down, shake and twist it till you see BBs line up in the magazine.
It will hold 18 BBs at a time.
Once it's full, slide the button forward.
That will keep the BBs in the magazine so they don't fall back into the reservoir.
To shoot BBs:
Slide the bolt rearward, the bolt has a magnetic pole on the front so it will pick up BBs automatically.
When the BB is picked up, slide the bolt forward and you are ready to shoot.
Loading pellets:
Included with Crosman 764SB is the pellet clip containing 5 pellets.
To load the pellet into the clip, place a pellet (with the pellet's nose pointing forward) into each of five chambers.
It's best to put the pellet's skirt level or slightly below the rim of a pellet chamber to avoid jamming.
To shoot pellets:
Move the bolt rearward.
Insert the pellet clip right into its position.
Every time you fire, you move one pellet over to shoot.
When you're done, reload the clip and five other pellets.
Cocking action:
Point the gun in a safe direction.
Hold the forearm firmly and open it all the way until it stops.
Return the forearm into its position with a straight stroke.
And you just pump the gun one time.
You should pump at least 3 times but no more than 10 times to achieve the best results.
Sight
This gun has a traditional open sight with a fixed blade and ramp in the front sight.
The rear sight is fully adjustable for windage, allowing you to adjust the sight left and right, and elevation (up and down).
After you teach your kids how to use iron sight as a real shooter, you can put a 4×32 scope for more precision shooting.
The scope has a focusing eyepiece, coated lenses, and turret adjustment
So you can achieve better focus and sharpness of your target image for better accuracy.
For more on how many types of air gun sights are out there and which one is suitable for you, see this post.
Shooting Ability
This gun is ideal for shooting very small rodents at close range, plinking, and target shooting.
It's suitable for younger shooters (with adult supervision) and for smaller shooters.
Velocity, accuracy and power
For 10 pumps, the Crosman 764 SB produces velocities up to 615 FPS with lead pellets, 700 FPS with alloy, and up to 645 FPS with steel BBs.
This is a medium velocity compared to other pellet guns and a high velocity compared to other BB guns.
More on the power of 764SB in the video below:
Besides, it has a 3/4″ shooting group at 10 yards so this is a great starter gun for kids and beginner shooters.
Shooting Ability
The effective shooting range of this gun is up to 20 yards.
It is ideal for shooting very small rodents (like rats) at close range, plinking, and target shooting.
Maintenance
Use this gun with Crosman RMCOIL special oil and you have to put very little effort into its maintenance.
Loudness
This rifle is very quiet. It has a bunch of online reviews without a single complaint about noise.
Specifications
Cocking Effort: 3-10 pump
Front Sight: Blade and Ramp
Rear Sight: Adjustable for elevation
Suggested for: Plinking/Fun
Powerplant: Multi-pump pneumatic
Double as a BB repeater or single shot pellet gun
Customer review
Customers love the fun this double-action gun brings.
They find it great value and don't leave any notable issues in their reviews
Pros and Cons
Pros
Cons

Easy to handle

Accurate

Awesome double function

Adequate scope

Made in the USA

No notable issue for this gun
Price
The price of the Crosman 764SB is about 60 dollars.
Is it a good or high price?
To answer this question, let's take a look at the comparison between the 764SB and its twin brother – Crosman 760.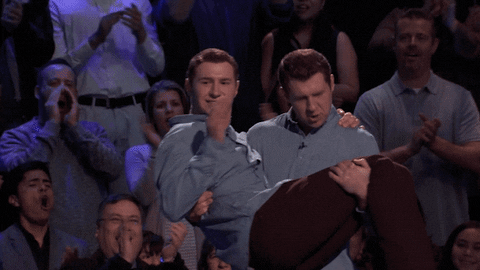 These 2 guns have the same power plant, same scope, same construction.
There are some differences, though: the 760 has the fiber optics sight, while the 764 SB has a traditional iron sight and a silver barrel.
At the time this review was written, the 760 costs about 40 dollars which are 13 dollars cheaper than the 764. 
Therefore, in terms of value for the price, the 760 is definitely the best bang for the buck.
Unless you fall in love with the silver barrel, I think you will be better off going for the 760.