In Jeff Bezos' own words:
"A brand for a company is like a reputation for a person. You earn reputation by trying to do hard things well."
And we can all agree that setting up Amazon was not a mean feat.
Nor was Google, Apple, Microsoft, Samsung, Coca-Cola, Disney, Walmart, Toyota, and Huawei.
You realize that no air rifle brand made it to this list of the top ten most popular brands in the world.
But that's understandable – because we airgunners exist in our own world.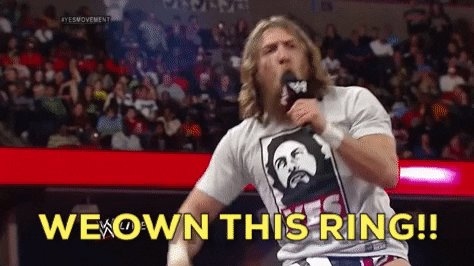 And in our circles, we also have visionary and purpose-driven men and women who have toiled for decades to set up the best air rifle brands. 
You've certainly heard of:
| | | |
| --- | --- | --- |
| Winchester | Sapien Arms | Rapid Air Weapons |
| Western Justice | Seneca | RWS |
| Weihrauch | Sheridan | Ruger |
| Walther | SIG Sauer | Remington |
| Vortek | Springfield Armory | Air Venturi |
| UTG | SRC | Mantis |
| TSD | Stoeger Arms | Legends |
| Tech Force | Swiss Arms | Leapers |
| KWA | Hawke Sport optics | FN Herstal |
| Kral Arms | Hatsan | Firepower |
| Hoppe's | Hammerli | Feinwerkbau FWB |
| Hellraiser | Gletcher | Evanix |
| Heckler & Koch | Gamo | Diana |
| Daisy | Colt | Black Ops |
| Cybergun | BSA | Browning |
| Beretta | Benjamin | Beeman |
| Barra | Ataman | Anschutz |
| Avanti | ASG | AirForce International |
| AirForce | FX Airguns | Air Arms |
| Umarex | Crosman | NTC |
It sure feels like a complex crossword puzzle for now.
But here, we'll shortlist the top air rifle brands from the long list above.  
Best air rifle brands
1. Air Arms
Located in Diplocks Way Hailsham, East Sussex, England, Air Arms daily upholds its commitment to excellence.
All this began in 1983 when the company founder, Bob Nichols, joined forces with equally visionary guys like Colin King and Bill Sanders .
From then, it has been milestone upon milestone as technology advances and customer demands also grow .
The company is now known as a top producer of hunting and competition air rifles across the world. 
(For more on the best spring air rifles, see this post)
Top airguns by Air Arms include:
Air Arms TX200 MKIII
Air Arms Pro Sports
Galahad R
TX200 Hunter Carbine  
2. Crosman
Who doesn't know Benjamin Marauder? 
Well, its conception must have begun nearly 100 years ago
When the Crosman Brothers set out to produce pellets and airguns after one William McLean requested them to do so .
In the years that followed, the duly formed Crosman Rifle Company would move on to revolutionize the airgun industry through ingenious innovations – including the revered nitro piston technology.
Some of the top products by this New York-based air rifle company include:
Crosman Vantage NP
Benjamin Trail XL Magnum
3. Weihrauch
Call it Weihrauch & Weihrauch Sport GmbH & Co. KG if you like.
Germans really love guns – as well as airguns.
As of now, about 15,822,000 firearms are in Civilian possession.  
Note that in Germany, any air rifle with more than 5 FPE is counted as a firearm.
And you can be sure that Weihrauch plays a big part in supplying Germans with firearms.
The company is currently headquartered in Mellrichstadt, Germany.
Their large team of experienced airgun experts works tirelessly to ensure the production of sports, hunting, and hobby airguns with excellent performance and long service life. 
Some of these include:
Weihrauch HW 50 S
Weihrauch HW 80
Weihrauch HW 100 S
4. Air venturi
This is a US-based importer and distributor of top airgun brands.
They mainly work in places like the world-renowned Pyramyd Air Gun Mall – in that they distribute airguns, ammo, and other air rifle accessories from:
International companies like Air Arms, Kral, Haendler & Natermann, Feinwerkbau, Evanix, Diana, Beeman, and Ataman
And local companies like Winchester, Webley, Walther, Smith & Wesson, Hawke, Daisy, AirForce, and Browning.
On top of that, they manufacture wonderful air rifles such as:
Seneca line of air rifles
Air Venturi Avenger (read its review here)
Air Venturi TR5 Multi-Shot Target Air Rifle
Cowboy Action Diamond Gong Airgun Target
The Medusa Airgun Target
Air Venturi 4500psi Electric Air Compressor
Air Venturi Carbon Fiber Tank 4500 psi
John Wayne Lil Duke BB Repeater
Dueling Tree Target
Crazy Eights Target
Air Bolt
John Wayne 1911 CO2 BB Pistol / Duke Colt Peacemaker Series
V10 Competition Target Pistol
Though started in 2010 – meaning just over 10 years in operation now – they have worked closely with the more experienced air rifle brands to ensure that all American air gun shooters get the products they long for. 
5. Seneca
Seneca is a line of air rifles produced by Air Venturi – the airgun company we just discussed above. 
Mention 'Seneca', and the greenest airgunners will complete the phrase with 'Dragon Claw'.
That's how popular the Seneca Dragon Claw has become.
Otherwise, what do you expect with a beast that spits a fiery 230 FPE knockdown power in its .50 caliber?
Other popular Seneca air rifles include:
Seneca recluse Dual Tank .357 cal
Seneca Sumatra
Seneca Big Bore 909 Light Hunter .45 cal
Seneca Wing Shot MKII
Seneca Eagle Claw
Seneca Aspen .25 cal
Seneca Double Shot
Seneca pellets have also mesmerized hunters, shooters, and hobbyists alike.
(For more on the best .50 air rifles, see this post)
6. FX Airguns
Lo and behold! An air rifle brand from Sweden – presumably the best country in the world.
And so you expect their airguns to be that amazing. 
FX Airguns is the brainchild of Fredrik Axelsson, who set out in 1999 to design and manufacture the best airgun in the world.
20 years later, the company now boasts of recognizable brands like:
The Crown MKII GRS Green Mountain Laminate
The FX Maverick Sniper
FX Wildcat MKIII
FX Dreamline Classic
FX Biathlon II
FX Bobcat
FX Boss
FX Royale 500
7. Evanix 
Over to South Korea now.
And before bewilderment overtakes you, let's be sure you are not confusing it with Kim Jong-un's North Korea.
The current president here is Moon Jae-in.
Evanix is so far the only Asian manufacturer of air rifles on our list. That deserves a thumb-up!
Perhaps you are most familiar with their Evanix Rainstorm II .357 PCP Air Rifle that delivers a crazy 155 FPE enough to knock down the toughest of animals.
The company also became famous for top-of-the-range air rifles like:
Evanix Air Speed
Evanix Hunting Master AR-K6
Evanix Air Max
Evanix Sniper X2
Evanix Rex
Evanix Windy City
Evanix Blizzard S10 
8. Umarex
When you buy an air rifle, there is always that inner desire for it to operate like well-known firearms. 
Umarex read your mind way before – and that's exactly what they do.
They ensure they are licensed to build replicas of these firearms to avoid any legal tussles. 
Having done this since 1972, be confident that these top products of theirs are worth your time and money:
Umarex NXG APX Air Rifle Combo
Umarex Synergis, Multi-shot Gas-piston Rifle Combo
Umarex Gauntlet PCP Air Rifle
Umarex Fusion 2 CO2 Rifle
An interesting rat-hunting video here using the Umarex Gauntlet .22 Caliber Airguns
Umarex is also the force behind the following air rifle brands:
Beretta
Browning
Colt
Heckler & Koch
Ruger
Smith & Wesson
IWI  
9. Gamo Precision Airguns
Gamo produced its first airgun in 1961. It's now over 60 years since their journey started.
During this period, they have come up with patented technologies like:
10X Quick-Shot Gen2
10X Quick-Shot Gen 1
Gamo Whisper sound suppression technology
Whisper Fusion
Whisper Maxxim
IGT Mach 1 – Inert Gas Technology
CAT – Custom Action Trigger
RRR – Recoil Reducing Rail
It's no wonder they rightly claim to be the largest producer of air rifles and associated accessories in Europe.
(For more on the quietest air rifle on the market, see this post)
Here are some of their most popular air rifles:
Gamo Whisper Fusion Gen2
Gamo Coyote PCP Air Rifle
Gamo Black Cat 1400
Gamo G-Magnum 1250
Gamo Hunter 1250 Grizzly Pro
Gamo Whisper Silent Cat
What is the best PCP air rifle brand?
1. AirForce Airguns
Airforce Airguns sets itself as the king of PCPs through the production of world-renowned models like:
AirForce Texan LSS
AirForce Condor SS PCP air rifle
AirForce EscapeUL air rifle
With now, over 20 years in the Industry, the Tennessee-based company lives its vow of being the world's number-one producer of the most powerful PCP air rifles.
You really need an AirForce airgun if your aim is big game hunting.
As they say, serious air gun sport starts with AirForce.   
2. Hatsan Arms Company
Heading over to Izmir, Turkey, you find the Hatsan Arms Company tucked away in the western end of Anatolia.
Some of its patented technologies that have set new standards in the air gun world include:
Quattro trigger
Shock absorber system – popularly abbreviated as SaS
TruGlo Fiber Optics
Quiet Energy
XRS Recoil Reduction System
Triopad Butt System for reduced recoil effects
Vortex gas piston
Escort semi-auto technologies
Various combinations of the above hi-tech systems have birthed popular air rifles like:
Hatsan AirMax PCP air rifle
Hatsan 125
Hatsan 95
Hatsan 135
Hatsan Galatian Series of air rifles
Their 45 years of hard work have been surely worth it.
(For more on the best PCP air rifle on the market, see this post)
3. Daystate Air Rifle
Daystate is a pioneering manufacturer that was the very first to develop pre-charged pneumatic air rifles and had models that date back to the 70s. Their first was an early pest control model called the Air Ranger. In 1980, they were commissioned by the firm Rentokil to produce a rifle for the same purpose. This rifle, the Huntsman, was such a good design, and so popular, that it is still in production today.
Since then they have had a reputation for innovating with original ideas in the airgun field. Today, they are based in Eccleshall, Staffordshire, and produce world-beating guns for a variety of uses including sport, pest control, and competition.
Models like the Daystate Air Ranger, AirWolf, Huntsman, Pulsar, and Daystate Wolverine are some of the most prized among airgun enthusiasts, professionals, and sportspeople.
Their rifles have been recommended by a variety of airgun journalists, including Terry Doe, editor of Airgun World, hunting author and journalist Mat Manning, and Nigel Allen of Airgun Magazine.
(For more on the best .22 air rifle on the market, see this post)
What is the best break barrel air rifle brand?
1. Beeman
And now, over to Germany where quality is the order of the day.
Beeman Precision Airguns has lived to the dream of supplying quality products capable of performing above and beyond user expectations.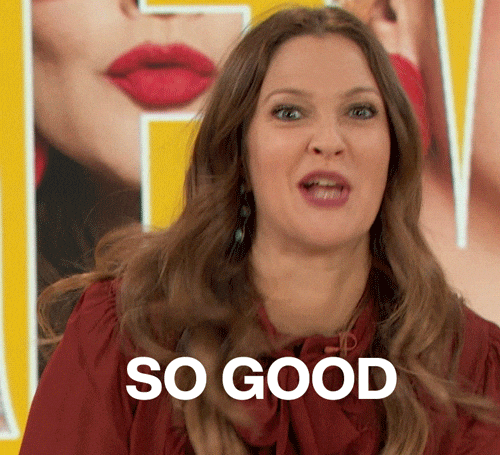 Ordering these Beeman break barrel air rifles will never disappoint:
Beeman R7
Beeman R9
Beeman Gas Ram Dual Caliber Air Rifle
2. Diana
This is yet another world leader in the production of break barrel air rifles from Germany.
2021 is its 131st year of operation.
Who dares dispute such experience?
You'll surely be confident with their top break barrel air rifles like:
Diana RWS 350 Magnum
Diana RWS 48
Diana RWS 460 Magnum
Diana RWS 34 EMS Break Barrel Air Rifle
Diana RWS 340 N-TEC Premium Air Rifle
(For more on the best break barrel air rifle that hits like a champ, see this post)
What is the best CO2 air rifle brand?
1. Hammerli
Since 2006, Hammerli's Partnership with Walther of Umarex has led to the production of even more world-class air rifles, thanks to their experience that dates back to the Middle Ages.
Their Hammerli 850 Air Magnum .22 CO2 rifle tops their product list. Airgunners worldwide respect it as the most powerful CO2 air rifle.  
2. SIG Sauer
With its headquarters in Newington, New Hampshire, the over 2000 workers at Sig Sauer have seen to the production of powerful CO2 air rifles like:
SIG Sauer MCX Pellet Rifle
SIG Sauer MCX CO2 Rifle
SIG Sauer MPX CO2 Pellet Rifle
Their bullpup design has especially captivated the hearts of millions of shooters worldwide. 
3. Best scope brand for an air rifle?
1. Leapers UTG
With over 29 years of innovation, the Michigan-based Leapers UTG leads the air rifle scope industry.
They offer such a large variety of scopes and nearly all the models have gained huge popularity worldwide.
Some of the best include:
UTG 30mm SWAT 3-12×44 AO Rifle Scope
UTG AccuShot SWAT 4-16×44 AO Rifle Scope
UTG Bug Buster Compact CQB 3-9×32 AO Rifle Scope 
2. Hawke Sport Company
Hawke has worked really hard for the last 40 years to cement its presence in over 60 countries worldwide.
With a clear mission to manufacture the finest precision optics, they have come up with marvels such as:
Hawke Vantage 4-12×50 AO Rifle Scope
Hawke Sport Optics Airmax 4-12×40 AO Rifle Scope
Hawke Airmax 30 SF 6-24×50 AO Rifle Scope
Conclusion
The manufacture of air rifles and the associated accessories has come a long way and has a long way to go. 
From humble beginnings, where even the term hi-tech had not been uttered through human lips, the pioneering companies set out to produce air rifles
That helps the world population in hunting, pest elimination, and sports. 
And as technology has kept advancing, companies have kept improving air rifles to the best quality possible.
We can now sit back and enjoy the hundreds of models from these reputable air rifle brands. 
(For more on the best air rifles for pest control, see this post)