You can never go wrong with a Weihrauch air gun.
And the HW90 certainly proves it.
The HW90 delivers blasting power while retaining impressive accuracy.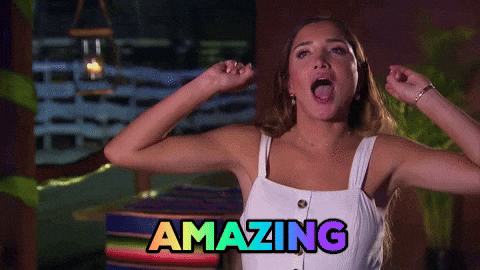 The fact that this gun still holds a place in the modern era
And continues to compete with all the classics proving that this gun will not disappoint.
Weihrauch HW90 Gun Type
The Weihrauch HW90 is a gas piston-powered gun.
A gas-powered gun works the same as a spring-powered one; however; in this case, the coiled spring in the chamber is replaced with a gas strut.

The air in the strut is already compressed and when the gun is cocked, more pressure is applied to it.
The pressurized air is kept under tension until the trigger is pulled.
When the gun is fired, the pellet is propelled downrange in the barrel due to the propellant force from the compressed air.
A gas piston rifle has no spring fatigue or spring torque, even if left cocked for hours.
(For more on the 5 types of air rifles you need to know before buying, see this post.)
It provides you with smoother cocking and shooting with less recoil.
It also functions perfectly in low temperatures such as in springtime
When metal springs might normally be affected by harsh weather conditions.
Weihrauch HW90 air rifle has a caliber (the internal diameter of the bore) of:
.177 (4.5 millimeters),
.22 (5.5 millimeters)
and .25 (6.35 millimeter).
Weihrauch HW90 is a break-barrel gun.
To cock it, you need to pull the barrel downwards while holding the gun upwards; insert the pellet and swing it back to its natural position.
The first few times may seem difficult but after a couple of tries, you'll be able to work it perfectly.
Break barrel guns give you unlimited shooting capacity.
You can shoot thousands of rounds without worrying about running out of gunpowder.
Also, the Weihrauch HW90 is a single shotgun, which means that you can only shoot one pellet at a time.
After each shot, you'll have to manually cock it and insert another pellet.
Single-shot action gives you control over what type of pellet you want to shoot and how you want to shoot it.
It also improves your shooting skills because you'll always want your first shot to count. 

Ammo for Weihrauch HW90
Since it can hold three different types of calibers, Weihrauch HW90 produces ammo for each caliber:
.177 cals uses .177 pellets,
.22 cal uses .22 pellets,
.25 call uses .25 pellets.
.177 pellets are lightweight, popular, and very cheap.
This makes them cost-effective and suitable for plinking and target shooting.
.22 pellets are heavier than .177 pellets.
They also produce more downrange knockdown power and have a more stable trajectory (their path toward their target).
This makes it suitable for field hunting and pest control.
For more on the differences between .177 & .22 and which jobs they do best, see this post.
The .25 pellets are heavier than .22 but produce less velocity than .22.
If you're hunting small games, the .25 will surely take down critters with a single shot. There isn't much difference with the .22.
However; if you have larger critters like raccoons, you may notice a substantial difference in placement and range
Since .22 requires a precise headshot while a .25 can do the job with a chest shot.
(For more on how to choose the right air gun caliber for your game, see this post.)

Nice Stock
With a plain beech and beautiful varnish, the stock on the Weihrauch HW90 is pure beauty.
It has a well-rounded shape and includes a substantial pistol grip with pressed checkering panels.
The butt has a nice subtle rubber recoil pad and the stock is comfortable on aim.
The Beech stock provides a lot of advantages.
The beech's hardness is highly resistant to abrasion.
It is also a beautiful wooden texture, which provides a classic feel.
The beech stock has a very nice finish as well as a nice uniform and gorgeous texture. 
(For more on the in-depth comparison between synthetic and wood stock, see this post.)
The substantial pistol grip allows you better leverage on the gun.
The raised cheekpiece allows your eye to align with the scope
While keeping your cheek firmly rested on the solid surface of the firearm for maximum stability. 
The stock is ambidextrous, meaning both left-handed and right-handed folks can use it comfortably.

Weihrauch HW90 Sight and Scope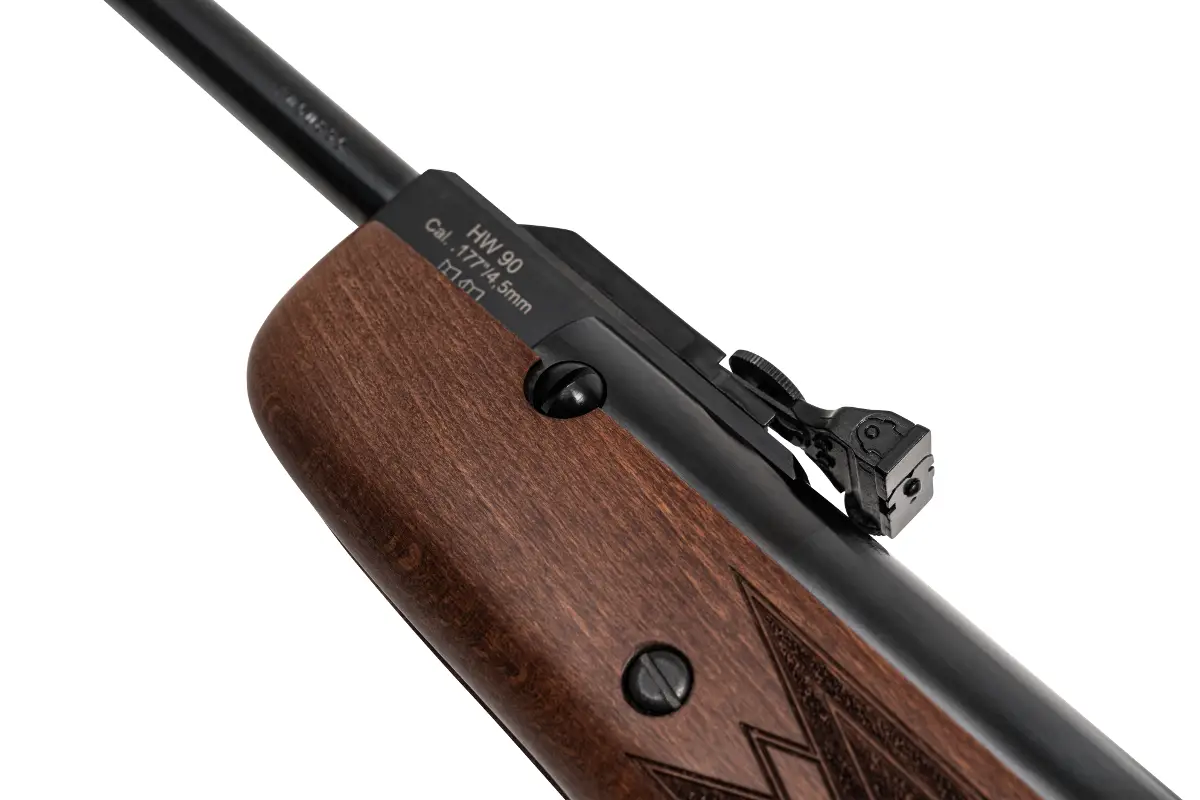 The sight on the Weihrauch HW90 is a globe front sight and a fully adjustable rear sight.
The front globe sight consists of a hollow cylinder with a threaded cap which allows you to interchange the front sight elements.
The most accurate iron sight shooters like Olympic and international competitions (50m, 3-position) use globe sights
Where the front sight is not a post but an aperture.
The rear sights are fully adjustable for windage and for elevation.
(For more on how many types of air gun sights are out there and which one is suitable for you, see this post.)

Scope Mount:
The scope mount on the Weihrauch HW90 is an 11mm dovetail.
The dovetail is a set of parallel grooves that run along the top of the receiver on which you clamp the base of your scope.
The dovetail is lightweight so it doesn't add much extra weight and it ensures your scope is nice and tight to the bore.
Surprising Trigger
The Weihrauch HW90 comes with an elite two-stage adjustable trigger.
This amazing trigger allows you to adjust the weight of the pull and the weight of the travel. 
Trigger Safety: A safety device has been incorporated to eliminate the possibility of accidents that occur due to accidental discharges.
The safety engages immediately once the gun is cocked back.
To cock and load the Weihrauch HW90, simply:
Cocking effort and loading
Place the gun with the butt stock on your lap, while holding it upwards
Slap the barrel downwards and pull it down until it reaches its limit
Into the now open breech, insert your pellet into the barrel
Cock it back into place and you are ready to shoot
Great velocity, accuracy and power
The velocity of the Weihrauch HW90 is:
1,050 FPS with 0.177 caliber pellets,
853 FPS with 0.22 caliber pellets
And 625 FPS with 0.25 caliber pellets. 

Chrony tests have given us the results as:
With .177 caliber pellets
Pellet Name 
Pellet Weight In Grains
  Velocity     (FPS) 
Muzzle Energy (ft.lbs)
Laser 
6.50
1084
17
Hobby
6.90
1091
19
R10 Lite
7.00
1048
19
Silver Bear
7.10
1092
19
Club
7.11
1097
19
Super H-point
7.40
1097
20
H&N Match HS
7.70
1087
19
Laser Sport
7.70
1040
19
CO2
7.70
1032
19
Meisterkuglen Pistol 
7.70
1054
19
Napier Pro Hunter
7.72
1052
17
Trophy
7.88
998
18
CP Lite
7.90
1006
18
Accupell
7.90
1021
18
JSB Express
7.90
1000
17
Bearcub 
8.09
1001
19
JSB Predator
8.10
1021
18
Silver Ace
8.12
1000
16
JSB Stratton
8.20
1001
16
H&N Match
8.20
1026
19
Super Point
8.30
988
20
Superdome
8.30
939
19
R10 Heavy
8.30
943
19
With .22 Caliber pellets
| | | | |
| --- | --- | --- | --- |
| Pellet Name | Weight in Grains | Velocity (FPS) | Muzzle Energy (ft.lbs) |
| Hobby | 11.90 | 840 | 19 |
| Silver Bear | 12.80 | 830 | 20 |
| Laser | 13.36 | 818 | 19 |
| H&N Match | 13.75 | 793 | 19 |
| Meisterkuglen | 13.90 | 785 | 19 |
| Super H Point | 13.90 | 779 | 20 |
| Trophy | 14.00 | 782 | 20 |
| Accupell | 14.30 | 768 | 19 |
| Crosman Premier | 14.30 | 779 | 19 |
| JSB Express | 14.30 | 775 | 19 |
| Bearcub | 14.44 | 768 | 20 |
| SuperPoint | 14.50 | 796 | 19 |
| Superdome | 14.50 | 767 | 19 |
| Beeman FTS | 14.60 | 778 | 19 |
| Ram Jet | 14.76 | 737 | 19 |
| Silver Ace | 15.24 | 707 | 18 |
| Napier Pro Hunter | 15.40 | 796 | 21 |
| Silver Sting | 15.74 | 743 | 19 |
| JSB Exact | 15.90 | 743 | 19 |
| JSB Predator | 16.10 | 721 | 19 |
| Silver Arrow | 17.10 | 692 | 19 |
| Crow Magnum | 18.20 | 684 | 19 |
| Kodiak | 21.10 | 621 | 18 |
With .25 Caliber Pellets:
| | | | |
| --- | --- | --- | --- |
| Pellet Name  | Pellet Weight In Grains | Velocity (FPS) | Muzzle Energy (ft.lbs) |
| Laser | 17.30 | 678 | 14 |
| FTS | 20.00 | 660 | 17 |
| Silver Ace | 23.50 | 586 | 15 |
| H&N Match | 21.00 | 640 | 16 |
| Perfect Rounds | 24.00 | 584 | 16 |
| Ram Jet | 24.00 | 602 | 16 |
| Silver Arrow | 24.20 | 573 | 15 |
| Silver Sting | 25.00 | 576 | 16 |
| Crow Magnum | 26.00 | 580 | 17 |
| Silver Bear | 26.10 | 577 | 17 |
| Ram Point | 26.90 | 564 | 16 |
| Kodiak  | 30.70 | 526 | 17 |
| Kodiak Match | 30.80 | 523 | 17 |
Crane Hard TV did an intensive penetration test on the HW90 here:
The quiet airgun
This rifle has a great reputation for being a quiet gun.
The silencer included has done a great job in minimizing the sound.
Throughout the multitude of customer reviews, there was not a single complaint regarding the noise.
It's certainly suitable for backyard usage and urban areas.
Maintain in the right way
The Weihrauch HW90 hardly requires lots of care;
However, you can take these precautions to make sure your air gun remains as good as new: 
Maintain your bluing:

The outer metalwork of your air gun has a finish known as bluing.
Make sure to always keep your rifle dry as this can rust, even when in a damp atmosphere.
Clean the dry surfaces with an oily rag; you can use WD40 or 3-in-1.

Get a rifle rest:

Buy or make a combined toolbox and rifle stand to make working on your gun easier.
With additional support, both of your hands are free to work, which makes it easier to work and prevents the possibility of your rifle falling. 

Preserve your gun:

Keep your guns away safely.
Gun cabinets are perfect for keeping your guns safe and dry; just make sure your guns are dried because storing them.

Love your stock:

Your gunstock is probably the best part of your air gun.
Oil finished stocks should be oiled regularly to keep their appearance.
The wood needs to be dry and the stock oil should be applied by hand; the heat from your hand warms the oil to help it penetrate the grain.
Lacquered stock can be protected using furniture wax or beeswax.

Also, remember to oil your gun every 250 shots and to clean the barrel with a cleaning rod every 500 shots.
Shooting purpose
The effective shooting range of the Weihrauch HW90 is up to 50 yards.
Many customer reviews have acknowledged the power it produces within this range.
This gun is suitable for small game hunting, pest elimination, and target practice.
(For more on the best air rifle for squirrels, see this post)
Warranty period
As of this date, the Weihrauch HW90 has a one-year limited warranty.
Specifications
Caliber: 0.177 (4.5mm), 0.22 (5.5mm), 0.25 (6.35mm).
Loudness: 3-medium
Barrel Length: 19.69 inches
Overall Length: 45.28 inches
Shot Capacity: one
Cocking Effort: 46 pounds
Barrel: rifled
Front Sight: globe with aperture Inserts
Rear Sight: adjustable for windage and elevation
Scopable: 11mm dovetail
Trigger: two-stage adjustable
Butt plate: rubber
Suggested for: small game hunting/plinking
Action: break barrel
Safety: automatic
Power plant: gas piston
Function: single-shot
Body Type: rifle
Weight: 8.82 pounds
Customer evaluation
If you look at customer reviews for the Weihrauch HW90 on YouTube or PyramydAir, you'll see some interesting and positive reviews.
They don't just give the gun five stars; no they go completely insane about it.
Many customers have acknowledged that it's an absolute joy to own and that it is worth every single penny.
Lots of customers have talked about the splitting power this rifle produces, along with great accuracy and consistent shots.
This air rifle manages to provide consistent ratings in velocity and power, even with different pellets.
Many other customers have testified that the rifle stands the test of time
Since most of them bought theirs in the '70s and they still function to date.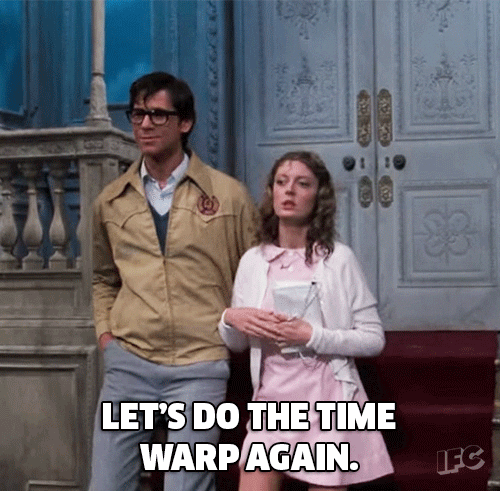 However; some negative reviews complain about the weight and cocking effort of this rifle.
These are minor issues that you can easily get used to.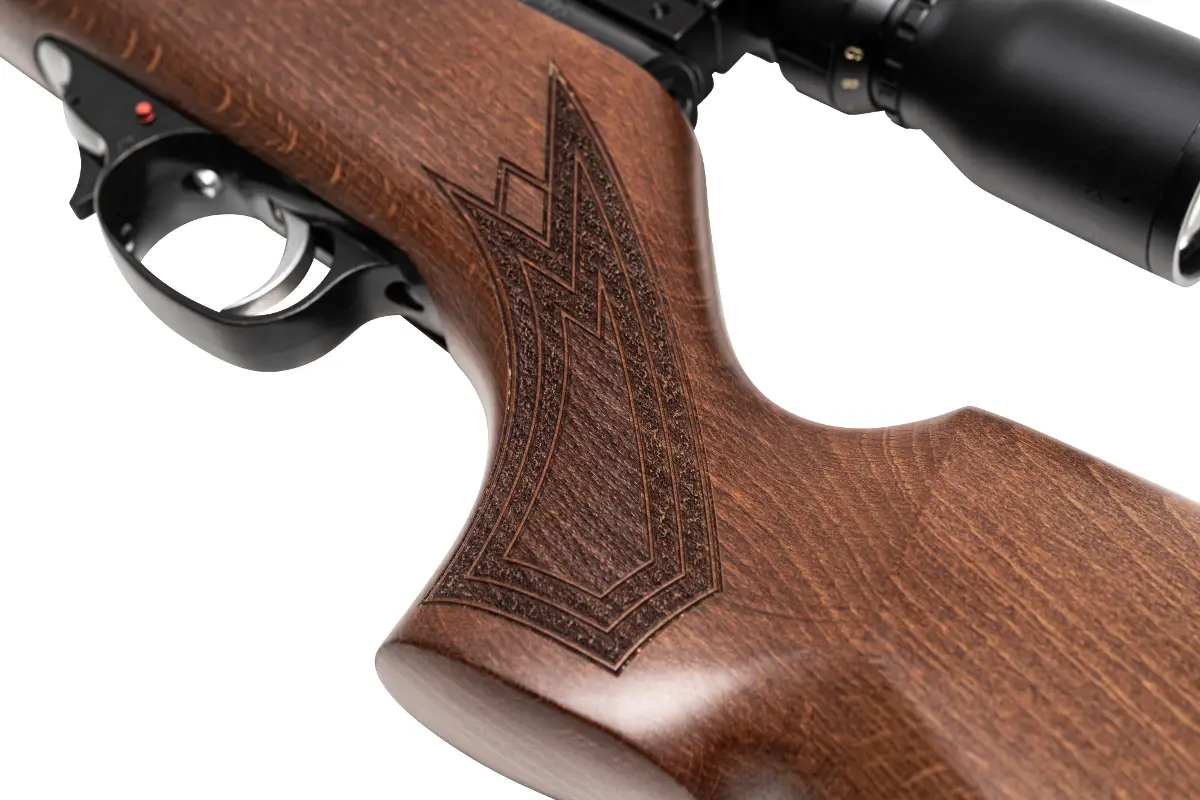 Pros and Cons
Pros
Cons

Beautifully finished sportier beech stock
Monte Carlo stock
Beautiful all around bluing
Fantastic trigger
Great accuracy 
Mind-blowing power
Outstanding safety mechanism
It delivers on accuracy as advertised
Consistent velocities with different pellets

Gun is pretty heavy
Cocking takes a bit of effort
Price for a quality break barrel air rifle
As of this date, this rifle sells for about $650
Yes, you read that right – this break barrel gun is in the price range of the PCP air rifle.
But for all the features and impressive power it has, this price is justified
And you know you can trust this rifle to accompany you in the field for years to come.

Summary
Weihrauch has been setting the bar on air rifles for over 50 years, and the HW90 certainly delivers.
Its beastly power and accuracy are commendable and that certainly makes it one of the best air rifles on the market today.