Seldom in our lives, can we find a product that's worth twice as much as what we pay for it.
And when we do find it, we bring it everywhere, brag about its awesomeness, and double the real price in your story to show off.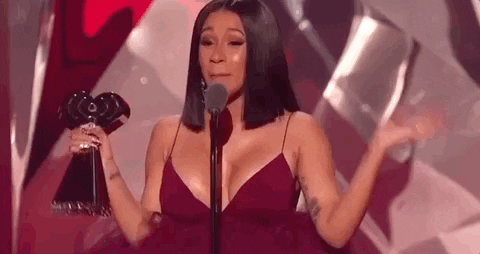 The product is truly fantastic, everyone absolutely believes in your story.
Sounds nice? Sounds good?
What would you think if I told you that today you're gonna find such a bargain?
Don't believe me?
Take a look at the Crosman 2100 Classic in this comprehensive review to see if I'm telling the truth.
Crosman 2100 Classic – Guntype
To start off, this is a multi-pump pneumatic air rifle.
Variable pump guns have a piston and a cylinder in the chamber.
The air in the cylinder is already pressurized and you apply more pressure to it when you cock the gun.
When you shoot, the pellet is propelled downrange inside the barrel by the driving force of compressed air.
The multi-pump rifle is generally lightweight, compact, and recoilless.
Moreover, it allows you to have control over the power of the gun:
Pump it 3 times if you are shooting indoors or in your garage and have no need for high power
Pump it 10 times in case you need power and want to work out a little bit.
For more on the 5 types of air rifles you need to know before buying, see this post.
The caliber of this gun is .177" (4.5 millimeters) which is the most common caliber for target shooting and plinking.
For more on how to choose the right air gun caliber for your game, see this post.
This Crosman 2100 is a BB repeater .
With a BB repeater gun, you don't have to open up and reload or cock every time you want to shoot a BB.
Each time you shoot, a new BB is reloaded automatically.
This air rifle is not only a BB gun but also a single-shot pellet gun. Single-shot rifles tend to be cheap and simple to use.
And you can teach a newbie shooter how to handle a single-shot gun in only a few hours.
Having the ability to shoot both BB and pellet, this Crosman 2100 gives you an awesome option to switch from BB to pellet in case you get bored with shooting BB.
Besides, you can teach your kids how to operate a BB gun and a pellet gun at the same time without having to buy 2 types of guns separately.
The barrel is rifled steel with helical grooves inside.
(For more on things you should know about air rifle barrels before buying, see this post) .
The receiver is made of metal, too.
That's an outstanding feature because BB guns normally don't have metal receivers.
Therefore, you can shoot this gun for years without having to buy a new gun.
Stock
The stock is made of synthetic material with a metal receiver.
Unlike Woodstock which is heavy and easily affected by moisture and temperature, the synthetic stock is light and functions perfectly under any kind of weather
So it's a great choice for people who live in a humid place and for shooters who don't want to bother with stock preservation.
For more on the in-depth comparison between synthetic and wood stock, see this post.
This gun has a textured grip and forearm to add friction to your hand when shooting, prevent slippage from shooter sweat, and add stability when aiming.
Besides, it has a rubber buttpad to absorb recoil so you can enjoy long hours of shooting without getting a painful shoulder from the gun's kickback.
Ammo
Crosman 2100 uses .177 pellets and .177 BBs as its main source of ammo.
BB is damn cheap: you can buy a thousand rounds of BB for just a few bucks.
And .177 is one of the cheapest pellets you can find on the market.
(For more on the differences between .177 & .22 and which jobs they do best, see this post.)
Sight
The open sight is fiber optic, hence you will align the sight faster and more accurately, even in the low-light condition like dusk.
Furthermore, the rear sight has windage adjustment (allows you to adjust the sight left and right) and elevation adjustment (allow you to adjust the sight up and down).
For more on how many types of air gun sights are out there and which one is suitable for you, see this post.
Cocking and loading
Pumping the gun: First put the gun "ON SAFE", and open the forearm all the way until it reaches the limit.
Then return the foregrip to its original closed position and you just finish one pump.
Repeat the process to add more pumps to the gun (the minimum is 3, and the maximum is 10).
Loading the BBs: Slide the grip cap toward the rear of the airgun.
Pour no more than 200 BBs into the reservoir hole.
Close the grip cap.
Pull the BB follower stem back and latch in the notch.
Then point the barrel straight down.
With a hand-twisting motion, shake and twist the air gun to fill the visual magazine.
Take the stem out of the notch and release it to hold BBs in the visual magazine.
Cock the bolt by pulling it all the way back.
The magnetic bolt will automatically pick up a BB.
Push the bolt all the way forward slowly (you can see the BB move through the port) and you are done.
Loading the pellet: Pull the bolt all the way back, and place one pellet (nose first) in the loading port. 
After that push the bolt all the way forward and you are ready to shoot
You can see how easy to operate this gun by watching the video below:
Velocity, accuracy and power
Crosman 2100 has a velocity of up to 755 FPS with steel BB and 725 FPS with lead pellet.
This is medium velocity compared to other pellet guns and high velocity compared to other BB guns
So it ensures that you have more than enough velocity for a pop-up tin can or blow-up water balloons.
Chrony tests have given us the following results:
For 10 pumps
| Pellet | FPS | FPE |
| --- | --- | --- |
| Crosman 5.5 grain BB | 559  | 5.2  |
| Crosman 7.9 grain Hollowpoint Premiere pellet | 625  | 6.9  |
| Crosman 8.0 gr Copper head pointed pellet | 617  | 6.8  |
| Diabolo Basic 7.0 gr | 537  | 4.48  |
| JSB Exact Monster Diabolo 13.4 gr | 475  | 6.72  |
| Super H Point pellet 6.9 gr | 647  | 6.42  |
| RWS Super Mag 9.3 gr | 557  | 6.41  |
| RWS Super point extra 8.2 gr | 603  | 6.62  |
| RWS Super dome 8.3 gr | 590  | 6.42  |
| Crosman Premier 7.9 gr | 655  | 7.53  |
| JSB Exact 8.4 gr dome | 608  | 6.9  |
| JSB exact RS 7.33 gr | 646  | 6.79  |
From the figures above, we can see that this Crosman 2100 generates the highest velocities with :
Crosman Copperhead BB,
Crosman Premier pellet
And Super H Point pellet.
Furthermore, the average FPE is 6-7 FPE.
Thus, if you want to deal with squirrels or chipmunks with this gun, you need to be at close range and hit it with the perfect shot placement.
And if you want to take care of birds, this gun has more than enough power to drop doves, crows, and pigeons.
For this multi-pump gun, various shooting tests have been conducted by different shooters with positive results.
The common shooting groups are:
3/4″ at 25 yards,
1/4″ at 30 yards,
1/4″ at 25 yards,
nickel size at 25 feet,
1" at 25 meters,
3/4″ at 30 yards,
3/4″ at 50 feet,
3/4″ at 25 yards,
0.539" with Crosman Premiere lites at 10 meters,
1.05" with JSB Exact RS at 10 meters,
0.809" at 25 yards with Crosman Premiere lites,
0.809" at 25 yards with RWS Superdome,
0.48" with H&N Baracuda green at 25 yards.
(For more on everything you need to know about air rifle accuracy, see this post)
For plinking, many shooters can:
Shoot soda cans at 35 yards,
knockdown an old HDD at 40 feet,
hit a balloon at 10 yards,
hit a cola cap at 18 yards,
hit water bottles at 70 meters,
hit an ice cube at 40 yards.
Some can even manage to hit an old car rotor at 80 yards and a water bottle at 100 meters.
As you can see, this rifle is extremely accurate for target shooting on a firing range up to 30 yards and can take down common plinking objects with a shooting range up to 100 meters.
Airgun Evolution used the Crosman 2100 Classic for some much-needed indoor pigeon pest control here:
Loudness
This gun is very quiet. It has hundreds of customer reviews without a single complaint about noise so you can take comfort knowing that your plinking day doesn't bother your neighbor's afternoon.
Shooting Ability
The effective shooting range of this gun is 30 yards. You can use this gun for target shooting, plinking, and dropping birds.
Specifications
Caliber: 0.177"
Velocity: 755 FPS
Loudness: 3- Medium
Barrel Length: 20.84"
Overall Length: 39.75"
Shot Capacity: 17
Cocking Effort: 3-10 pumps
Barrel: rifled
Front Sight: Fiber Optic
Rear Sight: Adjustable for windage and elevation
Scopeable: 11mm dovetail
Trigger: Two-stage non-adjustable
Buttplate: Plastic
Suggested for: Plinking/Target shooting
Trigger Pull: 4.75 lbs
Action: Bolt-action
Safety: Manual
Powerplant: Multi-pump pneumatic
Function: repeater
Body Type: Rifle
Weight: 4.81 lbs
Pros
Cons

Awesome double function rifle
Great metal receiver
Beautiful stock with useful texturing grip
Breath-taking fiber optic sight
Decent velocity
Extremely accurate
Quiet
Easy to use
Made in the USA

Pumping action takes some time to learn
Pumping the gun can be tedious at some points.
Price
The price for Crosman is only $60.
Considering this is a double-function rifle with a metal receiver, high velocity, and remarkable accuracy, this is the best bang for the buck.
And remember that when you buy from PyramydAir you save $10 more than when buying from Crosman.
There are a couple of different listings online with different prices but the listing I found with the lowest price is the cheapest price among online e-commercial sites like Amazon, PyramydAir, Walmart, etc.
Conclusion
The Crosman 2100 is often considered an underpriced gun.
I would not be surprised if an air rifle at this high-quality level sells at 100 dollars or more but it is just 60 dollars for the whole package.
If you want a fun BB/pellet combo gun that lasts for years, this is a gun to go for.