The Gamo Big Cat 1250 air rifle might be intimidating at first.
"Big Cat" implies that there might be something nasty about this gun.
After reviewing this gun, though, I can confidently say that this air gun will take you to the next, or should I say supersonic level!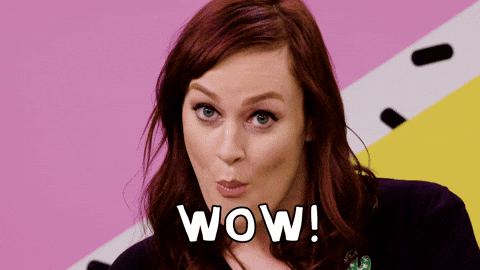 Gamo Big Cat 1250's Gun type
The Gamo Big Cat 1250 is a spring-powered air rifle.
For each shot, the spring inside is compressed by the cocking action.
When you pull the trigger, the spring decompresses, causing the piston to move forward.
The piston in turn makes the pellet go down range due to propellant force from compressed air.
All of this happens in a fraction of a second.
With this springer, you don't need to pay for things like CO2 cartridges or pumping equipment like other air rifles.
(For more on the 5 types of air rifles you need to know before buying, see this post.)
The barrel of this air gun is a rifled barrel (or spiral barrel), more on that in this post.
Furthermore, this barrel is fluted.
Fluting removes material from the cylindrical surface and creates grooves.
This type of barrel is more lightweight compared to non-fluted and it dissipates heat quicker as the air inside the barrel reaches the surface .
This unique feature of the Gamo Big Cat 1250 allows you to shoot for long hours without worrying about an overheated barrel.
The Gamo Big Cat 1250 also uses a break barrel, single-cocking system.
In order to cock it, you have to slap the muzzle firmly while holding your air gun upward.
You can then insert the pellet (with the pellet's nose lying forward and the pellet's skirt facing you).
Once the pellet is inserted, swing the muzzle back to its original position. 
Stock
The Gamo Big Cat 1250 features black, all-weather synthetic stock.
For more on the in-depth comparison between synthetic and wood stock, see this post.
It also uses a non-slip texture design in the grip and forearm, which adds more stability to your arm when shooting.
The Gamo Big Cat 1250 has a twin cheek pad, a convenient feature for either the left-handed or right-handed shooter.
It also comes with a ventilated rubber recoil pad and helps absorb recoil up to 74%. 
The Gamo Big Cat 1250 has a twin cheek pad, convenient for both left-handed and right-handed shooters.
There is no difference whether you shoot with your left hand or right hand.
This air rifle also has a ventilated rubber recoil pad, provides a pleasant feeling for your arm, and helps absorb recoil up to 74%.
Without the recoil pad, you might hurt a little since the kickback level for a spring air gun is quite high.
Ammo
The recommended pellet for the Gamo Big Cat 1250 is the 0.177 PBA platinum pellet.
So, what's exactly a PBA, you ask?
Well, PBA is short for Performance Ballistic Alloy pellet.
It's domed and weighs 4.7 grains.
As the name implies, it is made from alloy (material made from combining 2 or more metallic elements), lead-free and environmentally friendly
So you can shoot thousands of rounds on your property without concern about the threat of dangerous chemicals.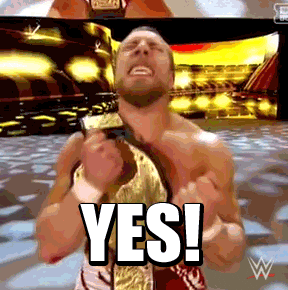 The PBA pellet is 50% harder and 30 % more accurate than a conventional lead pellet.
Hence, it has more knockdown power, is more stable when it travels toward the target,
And has more ability to kill varmints quickly and clean with only one shot.
You can use PBA ammo for target shooting, plinking, small hunting, and small and large pest control.
Additionally, though, while PBA pellets generate more velocity and are more accurate than other lead pellets, it is a little pricier.
For $15, you only can buy 100 rounds.
If you don't want to pay much for your ammo, you can purchase alternative pellets such as:
The Crosman destroyer, the Crosman Premier (hollow or domed work), Gamo Raptor, Gamo pro magnum, or Gamo rocket.
Fifty rounds come with your purchase.
This is particularly useful since it can be hard to find the PBAs.
Make sure you look through the box carefully as these pellets are somewhat hidden in the packaging.
Velocity, penetration power and accuracy
While the accuracy of this gun might vary based on your skill level, the velocity and power of the Big Cat is no joke. 
The velocity of the Gamo Big Cat 1250 is 1,250 feet per second (FPS) with PBA platinum and 1,000 FPS with lead pellets.
Since the speed of sound is around 1,100 FPS this air gun has achieved supersonic velocity and therefore belongs in the magnum class of air rifles.
This is definitely not a toy and must be handled with extreme care.
Chrony tests give us the following results:
| | | |
| --- | --- | --- |
| Pellet | Velocity (FPS) | FPE |
| PBA platinum (manufacturer) | 1,250 |   |
| Lead pellets (manufacturer) | 1,000 |   |
| 4.7 grains PBA | 1,250 | 16 |
| 5.4 grains | 1,000 | 17.6 |
| Squirrels, starling, opossum, raccoon, other varmints |   | >15  |
Lastly, with heavy-duty power and supersonic velocity, this gun can shoot up to 100 yards.
Most customers have no problem getting close shooting groups up to 40 yards or taking care of varmints in 40 yards or less.
Some even can shoot an apple at a distance of 60 yards.
| | | | | |
| --- | --- | --- | --- | --- |
| Distance in yards: | <40 | 40 | 60 | 100 |
| Total distance |   |   |   | 🔺 |
| Positive shooting groups |   | 🔺 |   |   |
| Varmint | 🔺 |   |   |   |
| Apple |   |   | 🔺 |   |
Rick Eutsler from AirgunWeb shares his expert insight about Gamo Big Cat 1250 in the video below:
Optics
The Gamo Big Cat 1250 is equipped with a 4x x 32mm rifle scope including rings.
This scope has a crosshair so you can see clearer, aim better and shoot more precisely at long distances.
While researching the product, I found two opposing customer viewpoints around this scope.
Some found it accurate while others hated the scope.
Generally speaking, if you follow the user manual, then it seems that this scope would be a great piece for this gun.
However, if you aren't strictly following the user manual then you may have a hard time zeroing in on your target.
If you require a more sophisticated scope for extremely long-range shooting (up to 100 yards),
And want to utilize the maximum potential of this magnum springer, then it would make more sense to switch to a more powerful scope. 
(For more on how many types of air gun sights are out there and which one is suitable for you, see this post.)
Accessories
The Gamo Big Cat 1250 only has one rifle scope as an accessory.
If you want more shooting accessories, Gamo has plenty of choices for you to choose from such as cleaning oil, gun bag, gun case, and paper targets.
Noise
The Gamo Big Cat 1250 is very loud when using the PBA pellet, but can be much quieter with other lead pellets.
This is because the PBA pellets travel at 1250 FPS, which is higher than the speed of sound.
There will be a large crack when you shoot this gun.
If you fire using other lead pellets, then the gun will be much quieter as they sit in the subsonic range. 
If you live in an isolated area, you may want to buy some ear protection while shooting with PBA.
However, if you live in a more populated region and don't want your neighbors to report gunshots,
You can shoot PBAs at a sound-proof place like a range, your basement or garage,
Or you can also purchase other types of 0.177 lead pellets with lower speed. 
Shooting range and intended use
This air gun is intended for target shooting, small game hunting, and small and large pest control.
The effective shooting range for this air rifle and 4 x 32 scope is up to 40 yards.
If you want to shoot at a range longer than 40 yards, you may want to equip another scope with better magnification ability.
Gamo Big Cat 1250 Specification
Propulsion method: spring powered
Cocking method: break barrel
Stock : all-weather synthetic
Trigger Pull: 3.74 pounds
Velocity : 1,250 FPS with PBA, 1,000 FPS with lead
Optic: 4 x 32 scope with rings
This air gun weighs 6.1 pounds, which is lightweight and easy to carry for everyone, from teenagers to adults.
You don't need to buy a sling to handle this .
The trigger pull is only 3.74 pounds, which is the average trigger pull for an air gun.
It's not too soft nor too stiff either.
Lastly, the cocking effort is 30 pounds, which is pretty hard for the shooter at first. However, this will become easier over time.
Warranty
As of this date, Gamo Big Cat 1250 has a one-year limited warranty from the date of purchase.
Pros and Cons
Pros
Cons

Great ammo

Supersonic velocity, high penetration power

Synthetic stock protects for all weather

Useful non-slip texture and recoil pad

Effective rifled and fluted barrel

Great scope for less than 40 yards shooting range

Lightweight, easy to use

Loud noise with PBA pellets

PBA pellets are expensive and hard to find

Scope is not suitable for extreme long range shooting (40 yards and above)
Gamo Big Cat 1250 Price
The price for Gamo Big Cat 1250 is very affordable at around $100.
It is well worth it to enjoy the supersonic velocity and magnum power of this awesome springer.
Customer Rating
There are lots of customer reviews about Gamo Big Cat 1250. We've covered all important factors in this Gamo Big Cat 1250 review.
Conclusion
The Gamo Big Cat 1250 is an impressive air rifle with supersonic velocity, scope, high power and accuracy.
It is more than what you can expect from an air gun for $100.
I highly recommend it for people who want to own a high-power rifle, take part in small game hunting and want to take care of varmints in a clean and quick manner.