There are many adventures to add to your hunting bucket list, and pronghorn antelope hunting should be one of them. They provide hunters a good opportunity to fill a tag and have lots of fun during their spot-and-stalk hunt along the way. Pronghorn antelope live in regions with wide-open and expansive fields, grasslands, and rolling sage brush. They are common in many locations across the American West, but the following six states are our picks as the best states to hunt for pronghorn antelope.
Wyoming
The top pick for the best place for pronghorn antelope hunting is Wyoming. There are more pronghorn antelope in Wyoming than in any other state in the country. Of the approximated 1,100,000 pronghorn roaming throughout the country, the Wyoming Game & Fish estimates that 500,000 are in Wyoming. This means there's a very stable population and excellent odds for a successful pronghorn hunt there.
Public land access is abundant in the western half of the state, thanks to a large amount of Bureau of Land Management (BLM) Federal lands. These tracts support a lot of antelope. Because of this, the demand for tags in western Wyoming is high. It might take a few years of applying before a hunter can draw a tag. It is a different story on the other side of the state. In the eastern half of Wyoming, antelope tags are much easier to draw, but public land access is more scarce. Most of the land in that part of Wyoming is privately owned. There are some pockets, however, where the state has arranged public hunting access into private property via the Walk-In-Only and Hunter Management Areas programs.
Arizona
Arizona is home to approximately 10,000 pronghorn, which are found mostly in the north-central portion of the state. Despite this lower number (relative to Wyoming), the pronghorn hunting in Arizona has been called the best in the world. Arizona is also consistently the top producer for record-class pronghorn. Prior to 2013, the pronghorn world record was shared by two bucks, both harvested in Arizona. Drawing a coveted Arizona pronghorn buck tag can be tricky, though. As in other states, hunters may have to apply for a tag year after year before finally drawing one.
New Mexico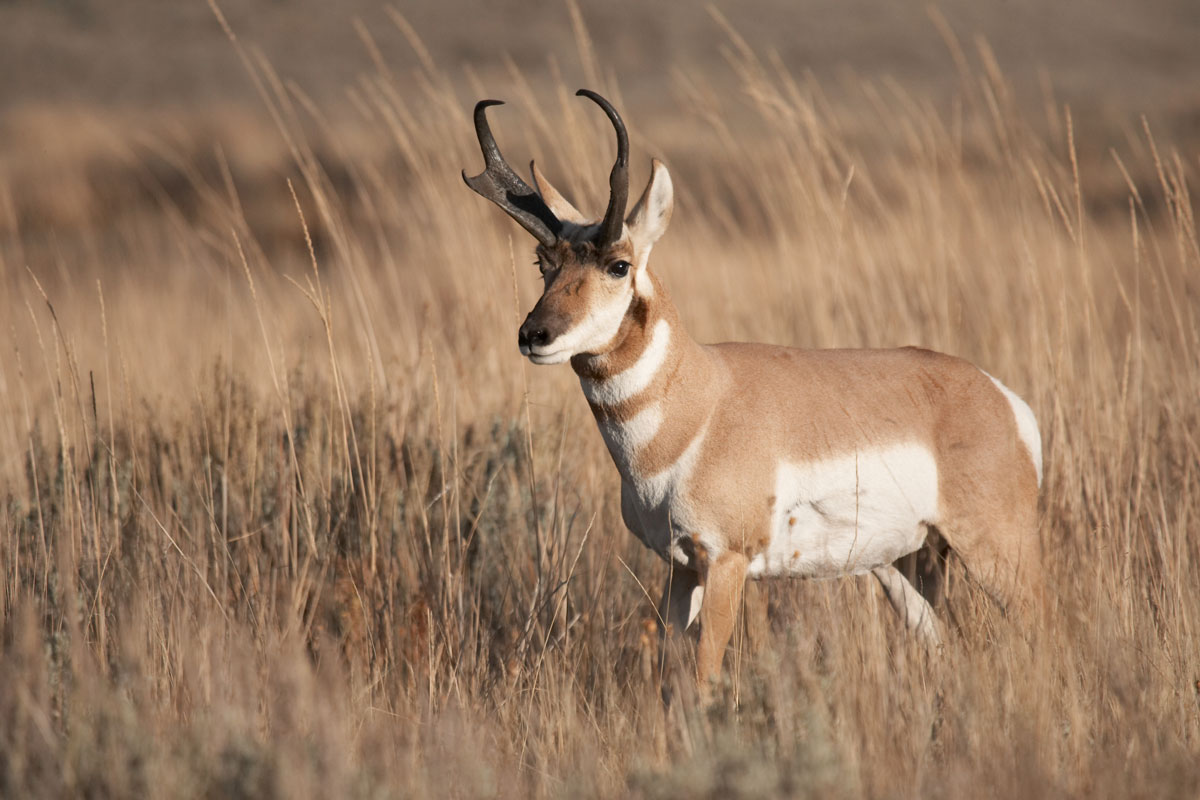 Another place known for big pronghorn bucks is New Mexico. The Boone & Crockett world record came from New Mexico in 2013, when a buck harvested there surpassed the previous record by a decent margin of an inch and a half.
There is ample access to public land thanks to wide swaths of BLM lands. The biggest challenge in New Mexico isn't finding big bucks or public land—instead, it is getting ahold of a non-resident pronghorn tag. In New Mexico, only 6 percent of the state's tag allocation is set aside for hunters from out of state. The state's lottery draw system gives everyone a fair chance, but the odds are not in their favor. One way to get around this is to hire a private guide or an outfitter. This is a good option for hunters who are unsuccessful in the lottery draw.
Texas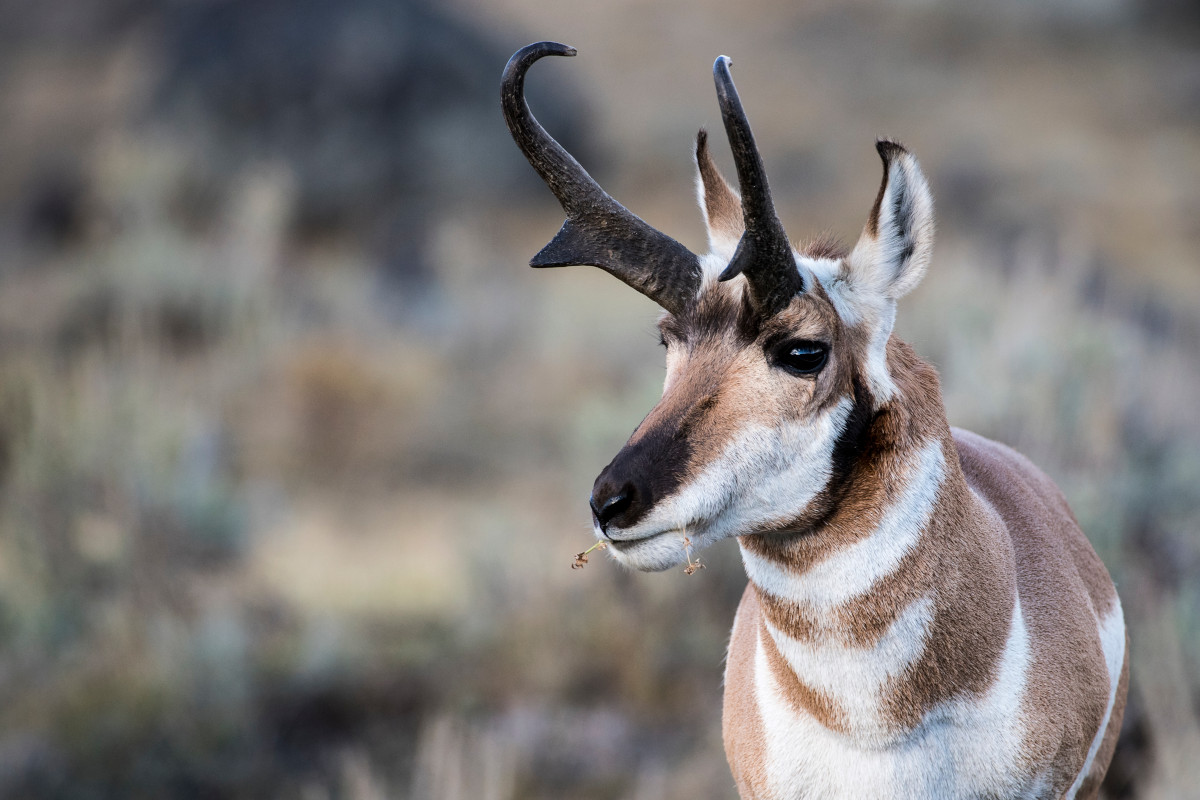 Texas has a sustainable population of pronghorn in the Trans-Pecos, Permian Basin, and Panhandle regions. As in other warm southern states, the pronghorn here get large. That is because they don't have to expend so much energy to survive the cold winter months. In Texas, the hunting season for pronghorn is short, only one week. Don't count Texas out, though—it is a great place to squeeze in some pronghorn hunting.
Colorado
Colorado has a healthy pronghorn antelope population of around 70,000. Pronghorn can be found in most areas throughout the state. The situation in Colorado is similar to that in Wyoming: On one end of the state, public land is plentiful but tags are difficult to acquire; and on the other end, tags are easy to get but access to land is not.
Montana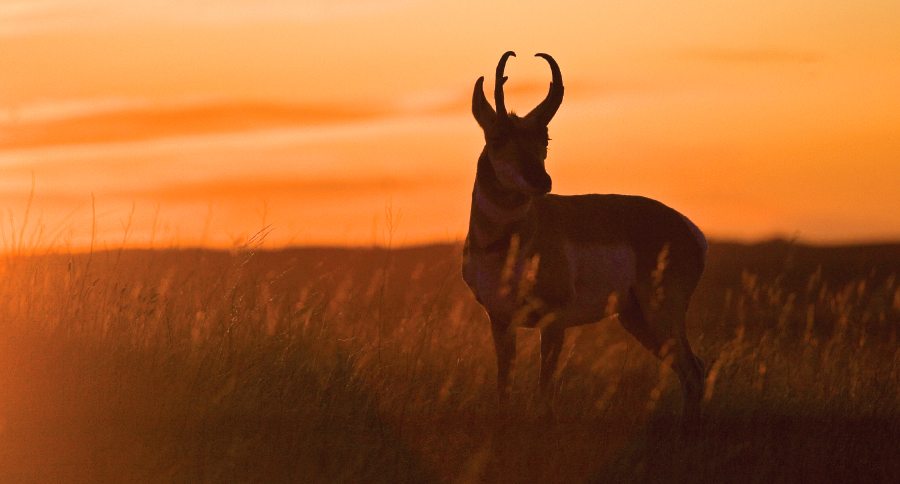 Montana is a solid option for pronghorn hunting. Access to public lands in most regions is plentiful. Hunters have a lot of options, including BLM lands, state lands and Montana's Block Management Access system parcels. Montana Fish, Wildlife, and Parks estimates a statewide population of 158,000 pronghorn antelope. That makes it second only to Wyoming. Plus, the hunting season is longer than in many other states.
Non-resident tags can take a few years to draw; but unlike in some other states, hunters don't typically have to wait decades to draw a Montana pronghorn tag. The bucks do not get quite as big as in some Southern states, but hunters have a decent chance to harvest.
READ MORE: 5 BEST STATES FOR BLACK BEAR HUNTING