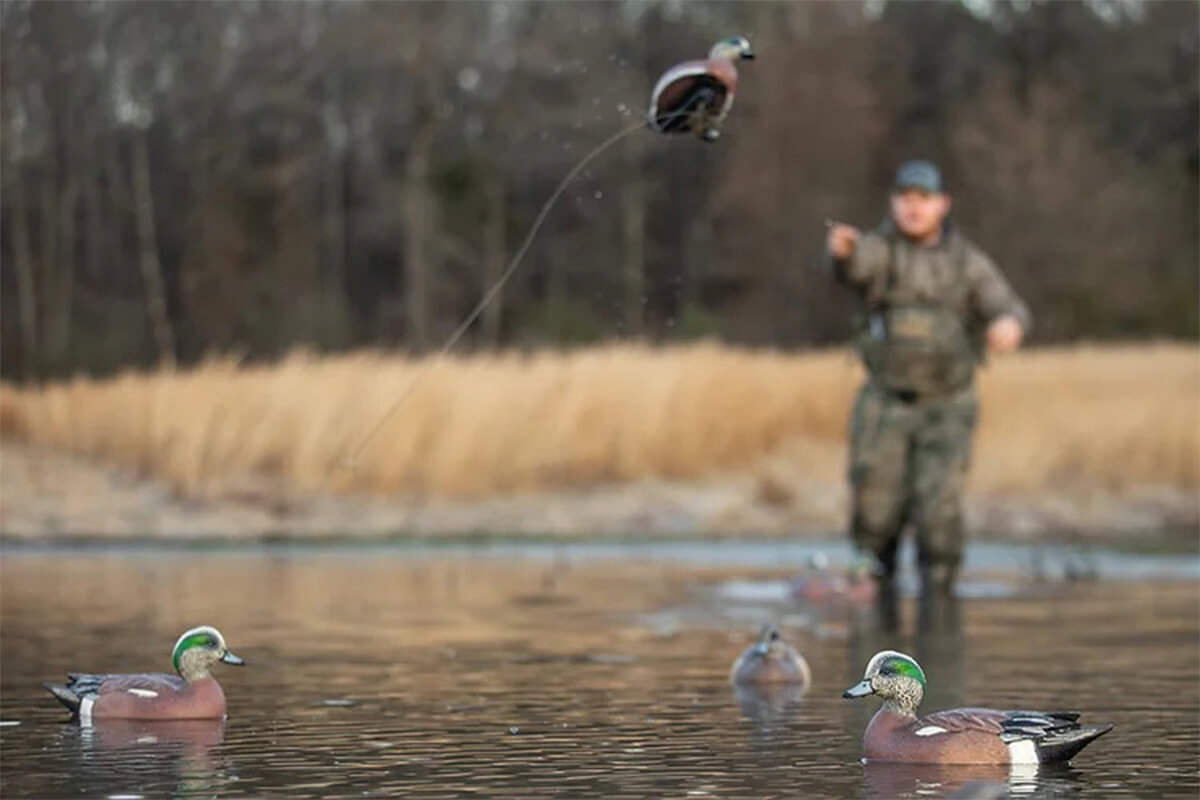 DON'T MISS Episode 34 – 2022 Giant Gear Issue Series – Decoys with MOJO and Big Al's
Dive Bomb Industries – F1 Wigeon Floaters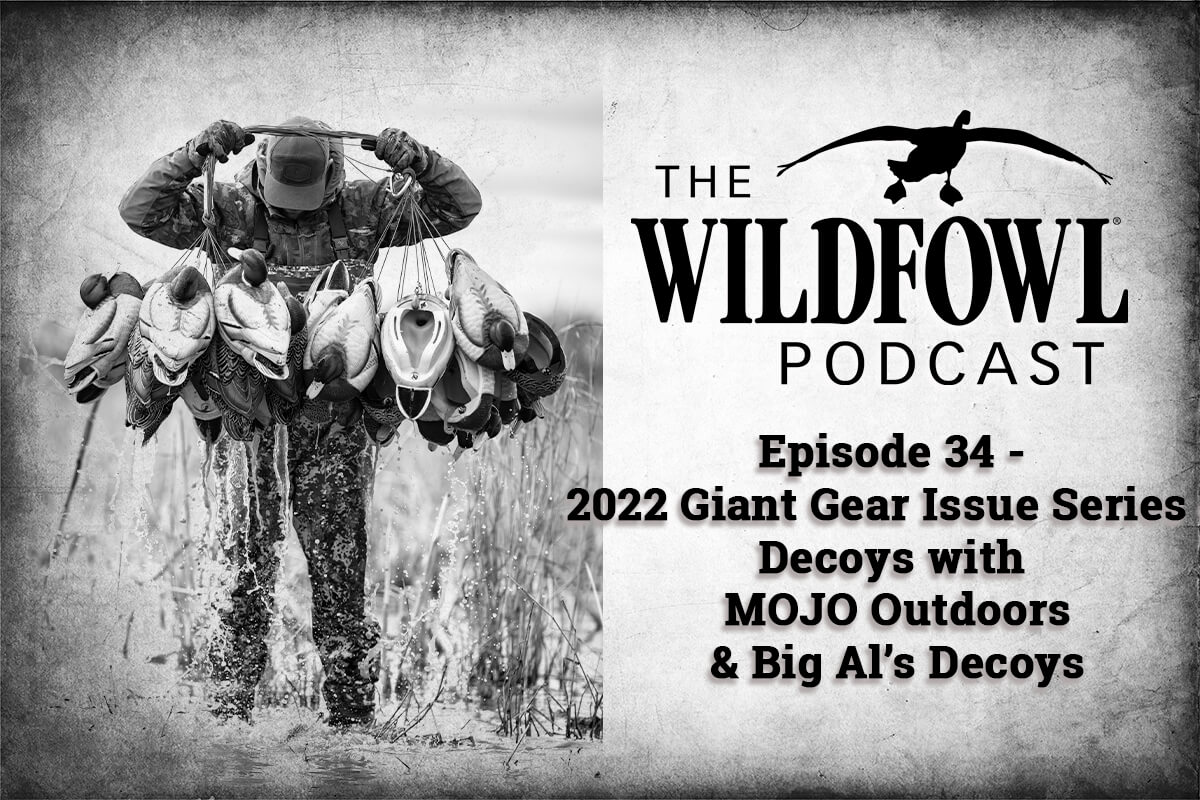 Many waterfowlers can't think of duck and goose hunting without thinking about Dive Bomb, and for a good reason: their decoys work incredibly well. If it's not already in your floater arsenal, one go-to should be the F1 Wigeon. A one-piece decoy that showcases lifelike perfection, these white-shouldered bad boys are sure to grab the attention of passer-by ducks and get them to put their feet down. These decoys have been hand-crafted by World Champion Jon Jones, and each six-pack comes with four upright drakes and a pair of active hens.
$75/6-pack | divebombindustries.com
Lifetime Decoys – FlexFloat Pintails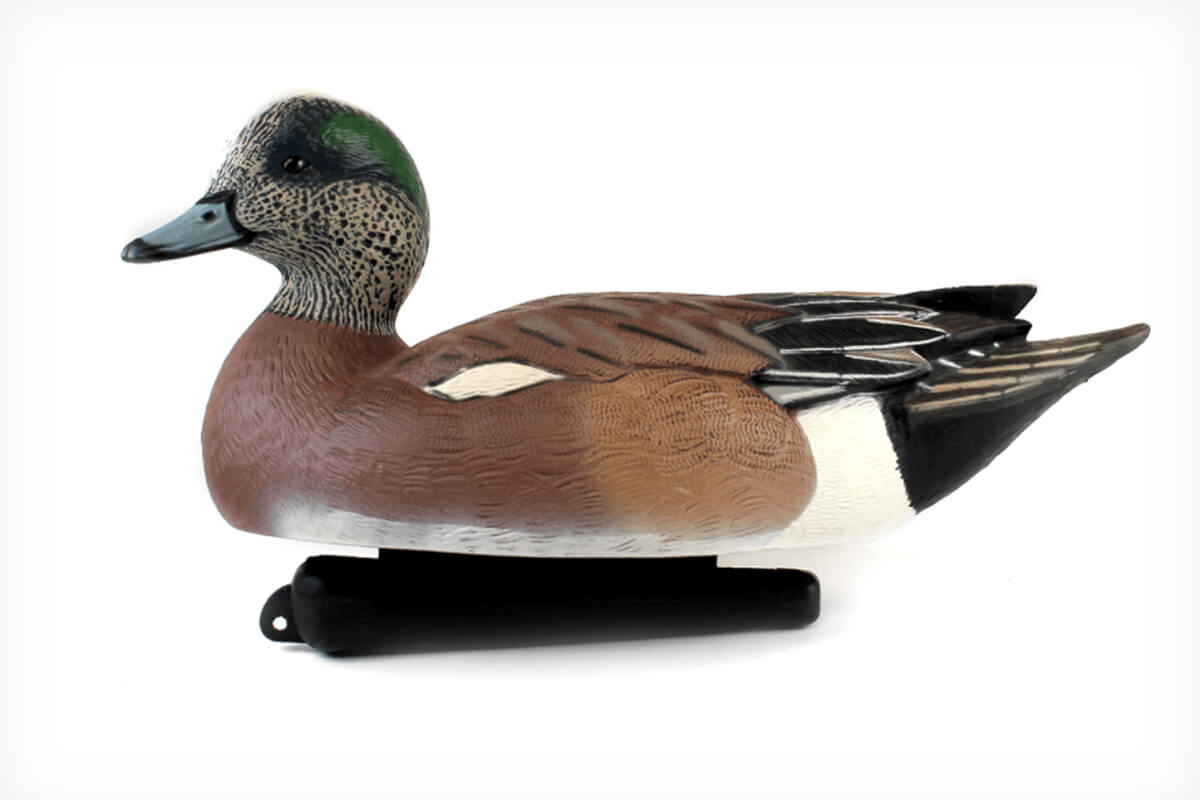 Lifetime Decoys has recently rebranded themselves as Heyday, but their famous Hydrofoam decoys remain the same. Pintails are one of my all-time favorite ducks. The boy birds are beautiful, and I love to see that white chest and black sprig in flight. The problem for many is finding a decoy with a sprig that's not brittle as an icicle. That problem, luckily, has been eliminated. Enter Lifetime's damn near indestrucbile FlexFloat Pintail. Available in 12 packs with eight drakes and four hens, the Flexfloat design means the sprig won't snap off the bulls or hang on decoy bags. At 8.9 pounds per dozen, light weight is another plus.
$300/dozen | heydayoutdoor.com
Final Approach – HD Green-Winged Teal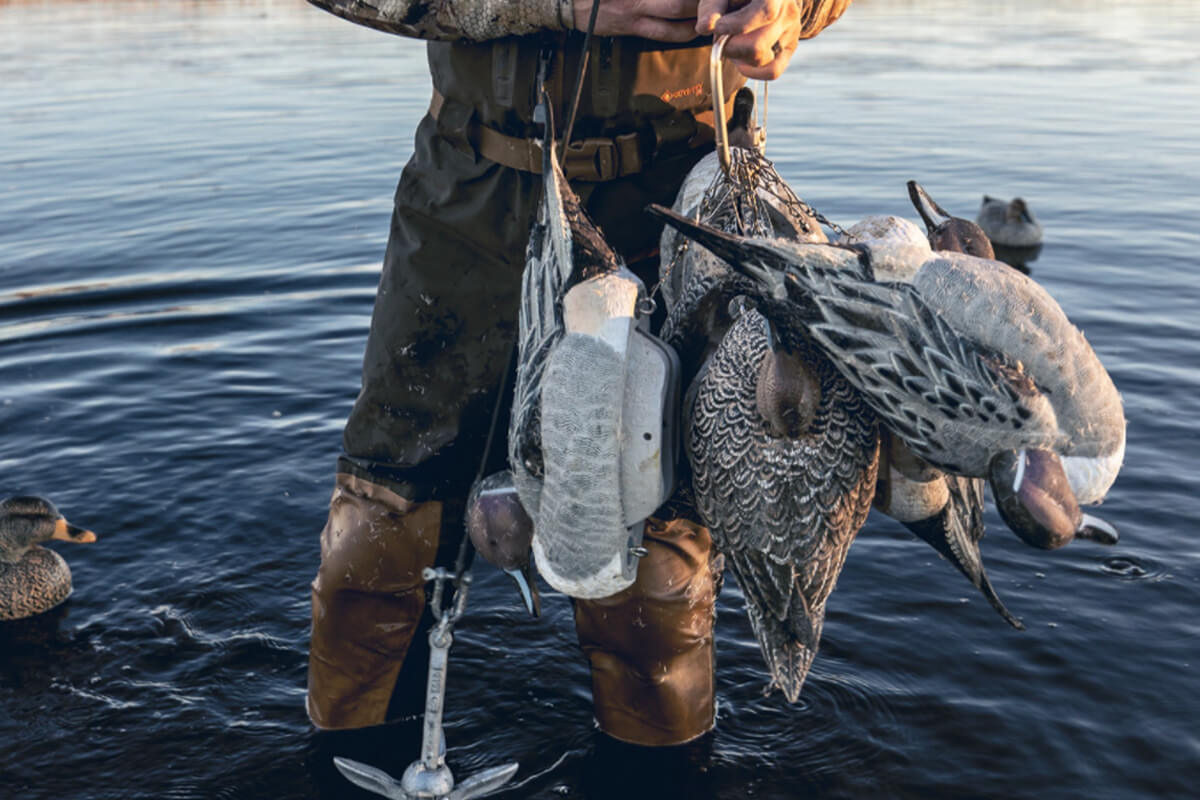 New from Final Approach are several duck species-specific floaters, but we love an excellent early-season teal shoot, and these caught our eye. Decoy realism is remarkable, and the waterfowl masses will appreciate the full-size, one-piece construction. These floaters work well for stand-alone teal sets and make great filler decoys, especially when you want more ducks in the spread and the walk from the truck is long, and weight and space are critical.
$100/dozen | fabrand.com
Tanglefree – Flight Series Canvasback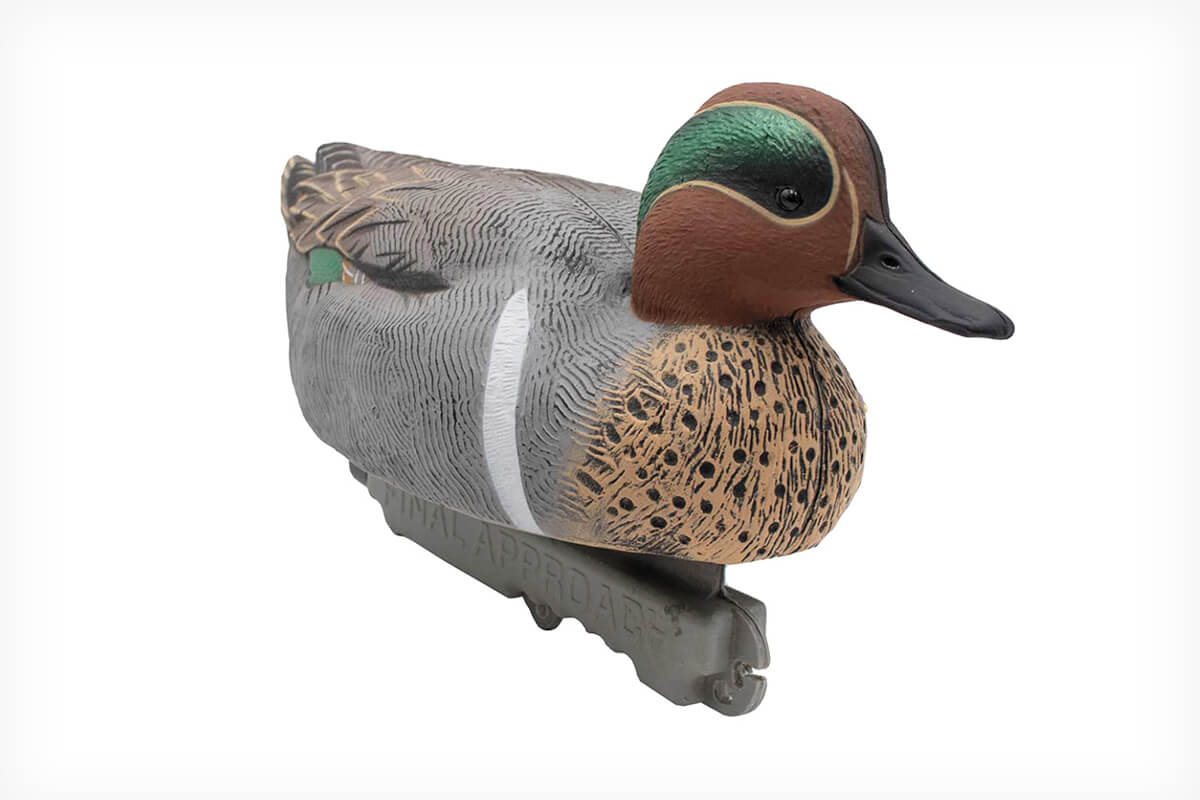 Most duck hunters, me included, get smitten when they see the large red head and coal-black bill of a drake Canvasback. It's moments like these when having the most realistic fakes come into play, and it's hard to beat Tanglefree's Flight Series Canvasback Decoys. Carved by Michael Braun, these four males and three hens sport ultra-realistic paint schemes and feather detail. The high-density foam fill is tough to beat, as is the tried-and-true weighted keel.
$85/6-pack | tanglefree.com
MOJO Outdoors – Flock-A-Flickers 2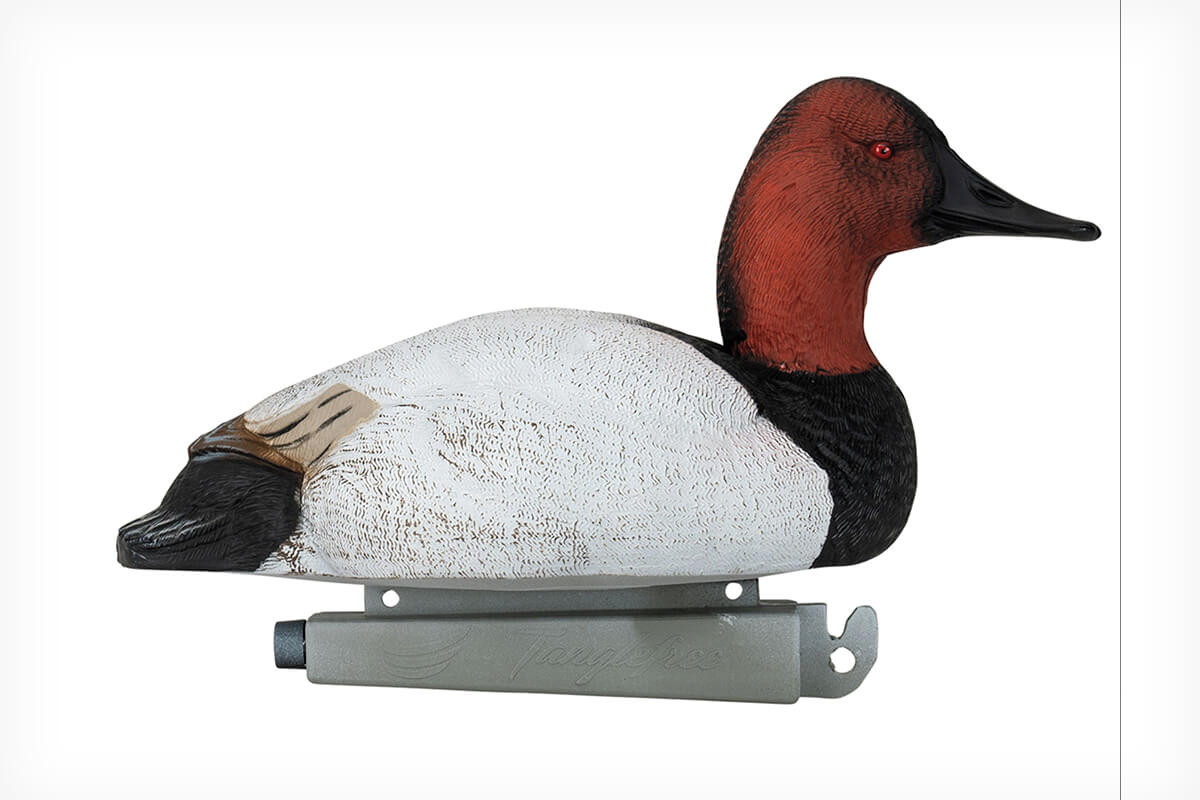 Waterfowl hunters refer to it as a "flash" or "flick" — that brief glint seen when watching content ducks sitting on a pond or field. When passer-by ducks see these glints of movement, it gives them the confidence to come in. MOJO knows a thing or three about helping hunters put ducks in the decoys, and the new Flock A Flicker 2 4-Pack features an improved design with the same effective spinning wing beats that create that flash and flick, and the unit will work in water or on dry ground. Each unit can be programmed to spin at different times via the random on/off timers, and each will operate for up to 30 hours on three AA batteries.
$100 | mojooutdoors.com
Lucky Duck – Super Swimmer HDi
Realism on the water is essential to getting wings to cup and feet to drop, and one of the best tools you can add to your waterfowl arsenal to ensure this is Lucky Duck's Super Swimmer HDi. This swimmer uses a jet-propulsion system to create natural swimming movement, and the decoy has a trio of timer modes. The durable EVA plastic handles wear and tear and promises no-fail use season after season. The Super Swimmer HDi includes a 12-volt lithium-ion rechargeable battery and a smart charger.
$180 | luckyduck.com
Decoy Central – Super Block Green-Winged Teal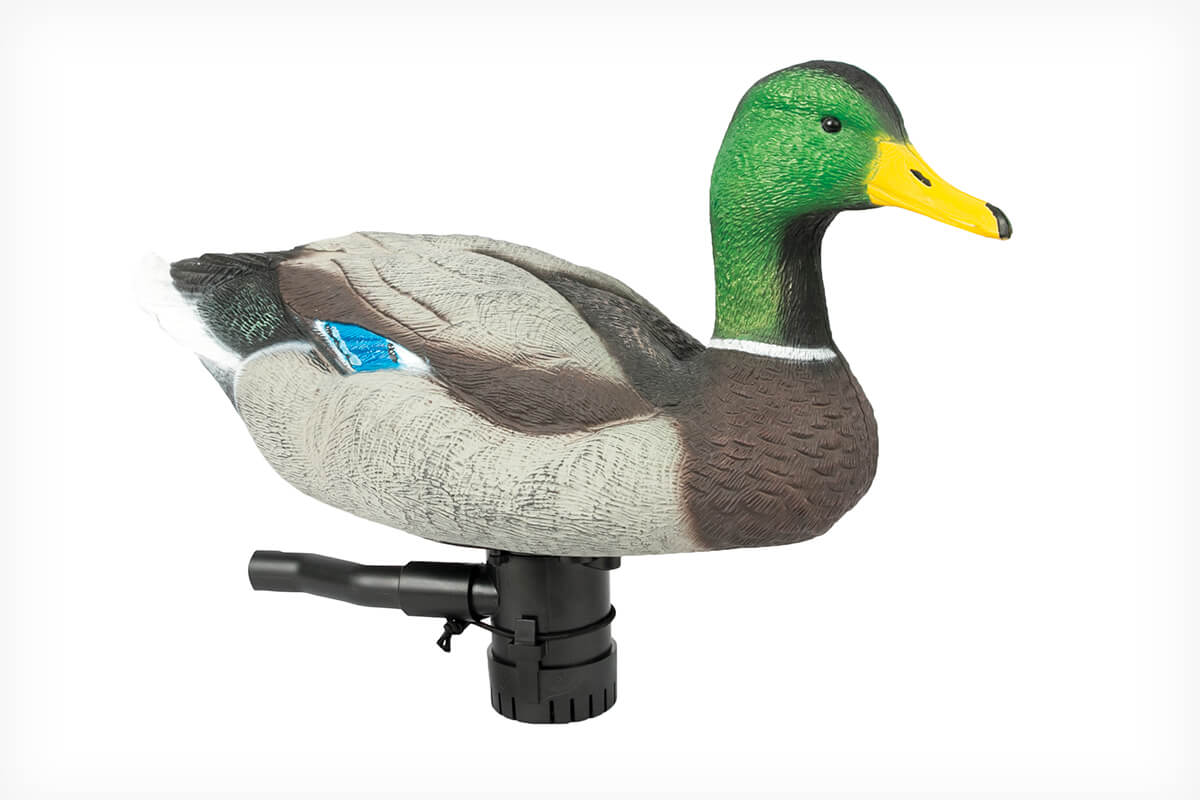 Super Blocks are tough, affordable decoys than can bulk up your spread by mixing them in with your more expensive, ultra-realistic decoys. Floaters have high-contrast paint for great visibility and realistic detail, and are available in Mallard drake, Greenwing Teal drake and Lesser Canada Goose. Mallard feeding butt and mini spinner also available. Floaters have weighted keel with multiple head positions.
Starting at $30 | decoycentral.com
Avian-X – Topflight Early Season Mallards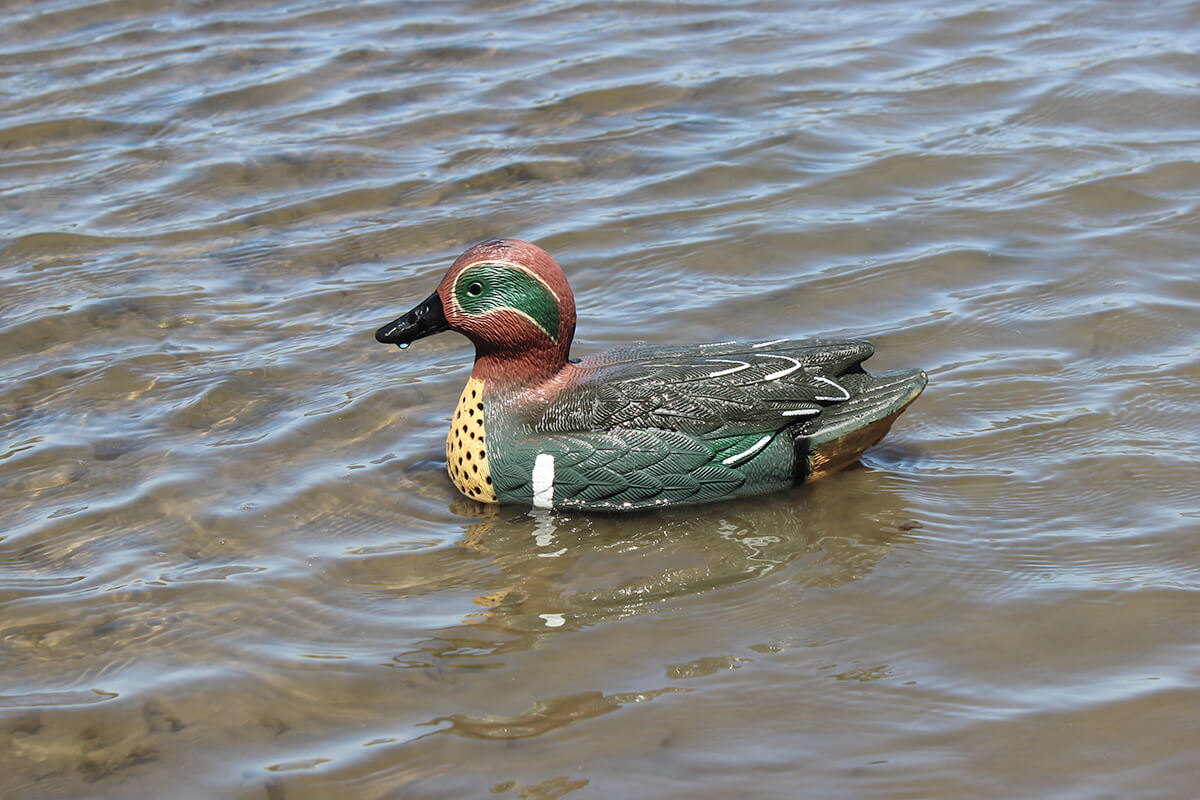 Often, the difference between scratching out a few birds and filling duck totes is details. Enter Avian-X's Topflight Early Season Mallards. These decoys accurately capture the early plumage of drake and hen mallards, and when this detail is combined with top-end paint adhesion, you get mallard imposters that bring ducks close. Each six-pack comes with a Feeder Drake, Feeder Hen, Swimming Hen, High-Head Drake, and a pair of Swimmer Drakes. The weight-forward swim-keel maximizes natural movement in the water.
$170 | avian-x.com
MOJO Outdoors – Mini Mallard Elite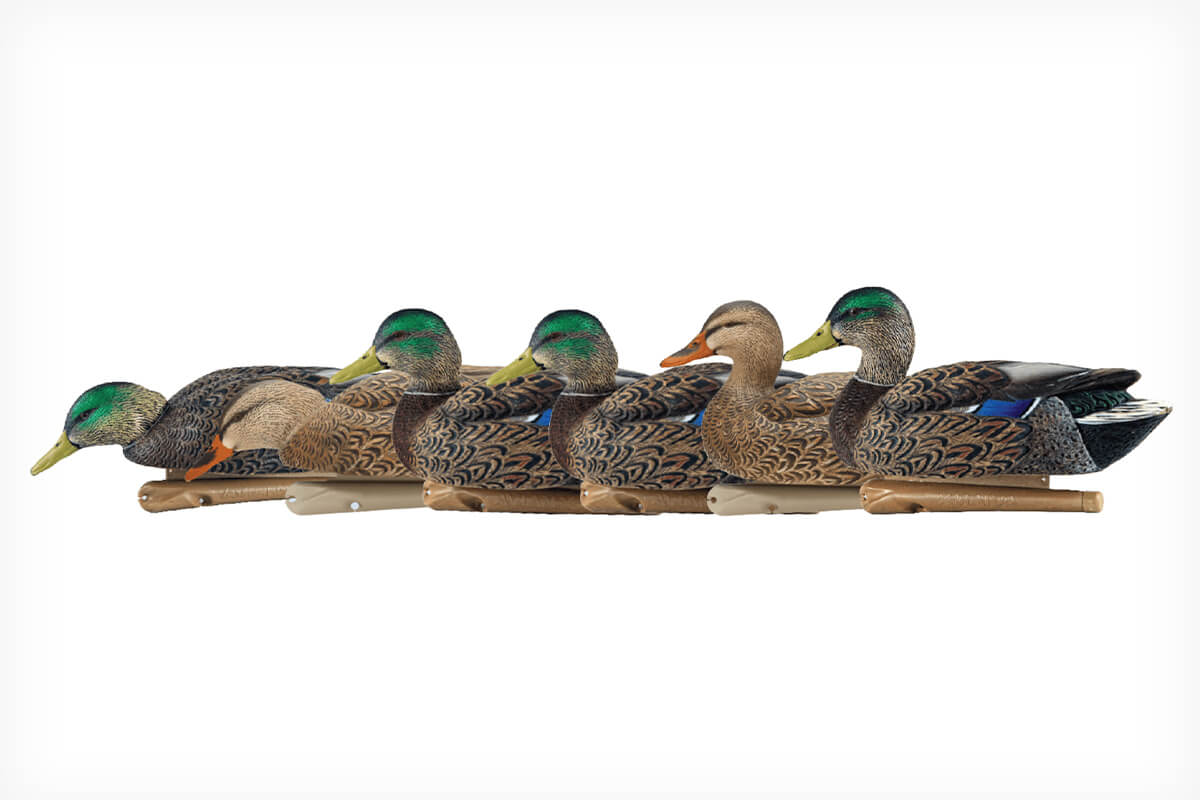 MOJO's Mini Mallard Elite is a waterfowling win and a staple for many duck killers. Smaller in size, this decoy is remote-ready and a breeze to tote around. The position of the motor, battery, and other operating components ensure less wobble, and the cam lock support pole, drop-in battery and on/off magnetic wings make setup quick. This realistic-looking duck fake comes with MOJO's Multi-Decoy remote/receiver.
$120 | mojooutdoors.com