Last Updated on
Ever feel like this?
You look at the online listings of air rifle.
You see 2 items with similiar names:
One is Black Ops Tactical Sniper
And the other is Black Ops Tactical Sniper Spring Piston.
They both look almost identical.
And one item is $40 cheaper than the other.
Confused, huh?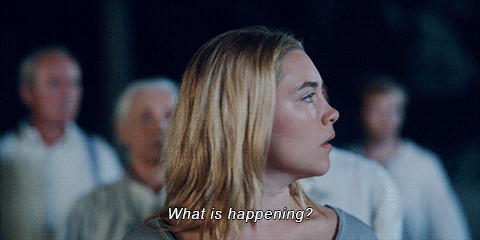 Don't worry. I'm here to help you.
There are two guns with the same name, except that one is powered by spring piston and the other uses gas strut as its powerplant.
And this review is about the cheaper one: Black Ops Tactical Sniper Spring piston air gun.
Black Ops Tactical Sniper- Guntype
This is a spring piston gun.
You can read more about spring piston gun's pros and cons, and how spring powered gun compares to other types of air guns in this post.
Black ops Tactical Sniper is a single shot, break barrel gun .
In order to cock it, you need to slap the barrel downward while holding the gun upward, insert the pellet and swing it into its original position.
It may sound complicated at first but when you get used to it, it will become your second nature.
Besides, break barrel gun gives you unlimited shooting capacity.
You can shoot tens of thousands of rounds without worrying about running out of gun power like CO2 or PCP air rifle.
In addition, this gun is single-shot action which means that you can only shoot 1 shot at a time.
Single shot action gives you control over the ammunition and makes you a better shooter because you know you have to make your first shot count.
The rifled barrel has a caliber (the internal diameter of the bore, measured in inches) of .177 (4.5 millimeters).
(For more on things you should know about air rifle barrels before buying, see this post.)
Also, it has a muzzle brake at the tip hence you have more leverage added to your hands when cocking.
Black Ops Tactical Sniper Stock
This gun is made of synthetic material.
Unlike woodstock which is heavy and easily affected by out side condition, synthetic stock is much lighter and is durable in any weather condition.
Therefore, synthetic stock is a great choice for shooters hunting in the fields or for gunners who don't want to bother with stock preservation.
For more on the in-depth comparison between synthetic and wood stock, see this post.
The bolt in this gun is non-functional.
The manufacturer Black Ops puts it there to give the gun more authentic tactical look.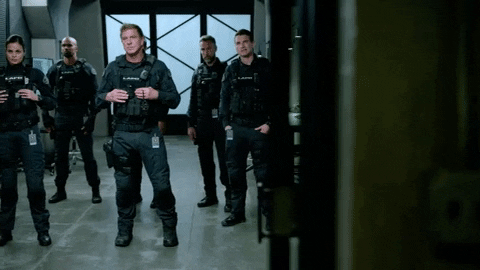 Black Ops also adds an awesome bipod to the forearm.
Now you have more stabilization when shooting at led shed or in your backyard.
This bipod can extend from 8" to 10" and can be folded out of the way when you don't need it or when you want to put it into your gun case.
This rifle has an adjustable comb in the stock which lets you adjust the comb vertically and customize your line of sight according to your own needs.
Besides, the stock is adjustable so you can customize it according to your own need.
The trigger safety of Tactical Sniper gun is automatic: It automatically engages when you cock the gun so your firearm safety is guaranteed 100%.
Ammo
Black Ops tactical sniper uses .177 pellet as sources of ammunition.
.177 pellet is dirt cheap compared to .22 or .25 pellets on the market:
You can buy thousands of .177 rounds for just few bucks and save your money while enjoy the fun of shooting at the same time.
=> For more on the differences between .177 & .22 and which jobs they do best, see this post.
Velocity, Accuracy and Power
The maximum velocity is 1250 FPS (Feet per second).
Since the speed of sound is 1100 FPS (may vary with different temperature and altitude), this gun provides supersonic velocity and belongs to magnum class of air rifle.
With this jaw-dropping power, small animal and pest like: squirrel, ground hog, rabbit, crows, magpies, etc don't stand a chance .
You can finish those annoying critters in 1 clean shot.
For Black Ops Tactical Sniper air rifle, various shooting testes have been conducted from various shooters with positive results.
The common shooting groups is:
0.2" at 10 meters,
dime sized group at 55 feet,
and 2" at 75 yards.
This gun is exceptionally accurate up to 75 yards.
Black Ops Tactical Sniper Sight
This gun doesn't have any traditional open sight.
Instead the manufacture put the 4×32 scope on it for best shooting precision.
32 is the diameter of the objective lens (the front lens), measured in millimeter.
4 is the magnification ability of the scope.
It magnifies the picture 4 times when you look through it than when you look with your own eyes.
The 4×32 scope has crosshair so you can see clearer, aim better, and shoot more accurate at long distance.
The optic rail is made in a Picatinny style.
A Picatinny rail is almost identical to the weaver rail, except that it has series of ridges located at precise intervals along the rail.
The picatinny rail gives you a lot of benefits.
First, you have more mounting options.
Second, you can swap scope from one gun to another and use different scope on the same gun as well.
Last but not least, no more worrying about eye relief, tube length, etc because you can mount the scope at any place that you want.
In conclusion, Picatinny rail is the most handy and flexible of all optic rails .
Noise
This is a supersonic gun which makes a loud crack sound because it breaks the sound barrier,
If you want a quiet shooting session, I recommend you use heavy pellet like RWS 8.3 grain
Since a heavy pellet goes subsonic and only makes small sound.
Shooting range and intended use
The effective shooting range for this gun is up to 75 yards.
It is suggested for plinking, target shooting, pest control and small game hunting.
Accesssories
This gun has a 4×32 scope and an adjustable bipod as its accessories.
Maintenance
This gun requires little to none maintenance.
Just few drops of the pellet gun oils every couple of hundred shots and you can use it for years to come.
Black Ops Tactical Sniper Specification
Caliber: .177
Powerplant: Spring piston
Velocity: 1250 FPS
Loudness: 3- Medium
Barrel Length: 18"
Overall Length: 44"
Capacity: single shot
Cocking effort: 44 lbs
Barrel: Rifled
Front sight: None
Rear sight: None
Optic: 4×32
Optic Rail: Picatinny style
Stock : Synthetic
Comb: Vertically Adjustable
Action: Break barrel
Safety: automatic
Weight: 9.6 lbs
With the weight of near 10 lbs, heavy cocking effort of 44 lbs (while many guns on the market have only 30 lbs of cocking effort),
and supersonic velocity and magnum power, Black Ops Tactical Sniper air rifle is not the gun for kids or inexperienced shooters.
It's great choice for adults and experienced gunners who knows how to handle a heavy-duty gun properly.
Warranty
As of this date, the Black Ops Tactical Sniper air rifle has a one year limited guarantee from the date of purchase.
Pros and Cons
Pros
Cons

Awesome tactical looking
Unbelievable fiber optic sight
Durable synthetic stock
Good scope
Lightweight
Quiet
Impressive double function

Pumping action takes time to practice
Pumping can be tedious experience at some points
Price
Black Ops Tactical Sniper air rifle is very cheap, a little bit more than 100 dollars.
It's wonderful price for high velocity and heavy duty power. This is undoubtedly a great air rifle for the money.
Customer Reviews
There are plenties of customers reviews online about this gun.
Positive reviews show that people love its power, accuracy and cool looking.
Negative reviews come from several buyers who complain about noise of this gun.
They say it's too loud for shooting.
There are several ways to deal with this issue:
First, make sure you clean the barrel.
Second, the gun will be quiet down after a break in period.
Third, you can use heavy pellets that go subsonic and don't break the sound barrier.
Conclusion
This is an air rifle you will fall in love at the first place.
It has cool tactical design, supersonic velocity, heavy-duty power, awesome stock and amazing scope.
This gun is a perfect choice for adults and experienced shooters who want to own a gun they can trust and have fun for a long time.