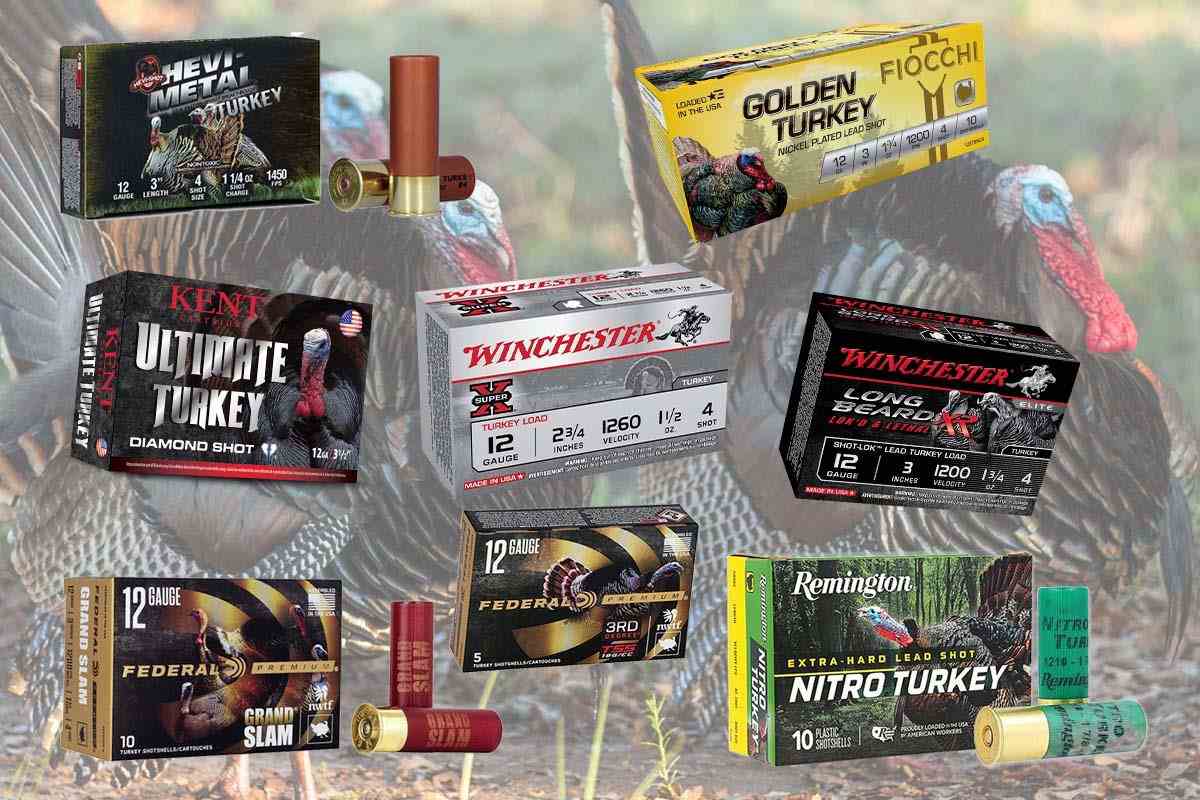 Affiliate Disclosure: This page contains affiliate links. We earn from qualifying purchases.
In recent years, expensive high-end specialty loads—some with price tags of $75 or more—have dominated the shotshell aisles when it comes to spring turkey hunting. And that's easy to understand as the combination of great hunting techniques, specialty choke tubes, and high-end ammunition products combine to help hunters fill a tag or two on America's grand game bird of the springtime woods.
So, we asked the question: Are there affordable shotshells available, for say under $40, that will still knock down an old wise gobbler while he struts? Yes, if you know where to look. Better yet, just like what lesser-priced shotshell offerings did for decades prior to the super shot revolution in turkey loads, these more economical loads still put a gobbler's fan on the wall and a hefty longbeard on the dinner table.
Many of these are available at your local hunting retailer, and some are even on sale right now. If you can't find them in your own backyard, they are readily available at major online retailers.
Federal Grand Slam
A reliable offering from Federal Premium Ammunition, the Grand Slam turkey load uses the Minnesota company's FLITECONTROL FLEX wad system, which opens from the rear for a controlled release of pellets and pattern density shot after shot, and works in both ported choke tubes and standard choke tubes at the end of the barrel in your turkey scattergun. With an advanced buffering compound kept in place by a roll crimp and clear card wad, the buffering in the shotshell prevents pellet deformation as the copper-plated lead shot travels exits the barrel and choke at 1200 fps. With 10 shotshells (2 3/4-inches) in the box and a portion of the proceeds donated to the National Wild Turkey Federation, this shotshell will help you take a gobbler this spring in the local woods and across the country as you finish out your wild turkey Grand Slam. federalpremium.com | $24.99
Federal Premium 3rd Degree
This shotshell from Federal Premium Ammunition actually gets hunters into the specialty turkey load market, without breaking the bank. That's thanks to Federal's 3rd Degree turkey load that combines the Minnesota company's FLITECONTROL FLEX wad and a three-stage payload blend of #5 copper-plated lead shot, #6 FLITESTOPPER lead, and 18g/cc #7 HEAVYWEIGHT TSS (Tungsten Super Shot). The result according to Federal is pattern forgiveness at close ranges, a lethal knockout at mid-range, and extra-dense, high-energy deadly patterns at ranges of 40 yards or more. It's a bank account friendly, super-charged turkey shotshell that works no matter the shot situation you are presented with this spring. And as with the Grand Slam from Federal Premium, a portion of the proceeds on this mid-30 dollar range box of shotshells will go to the NWTF to help ensure gobblers are roaming the woods for years to come. federalpremium.com | $35.99
Fiocchi Golden Turkey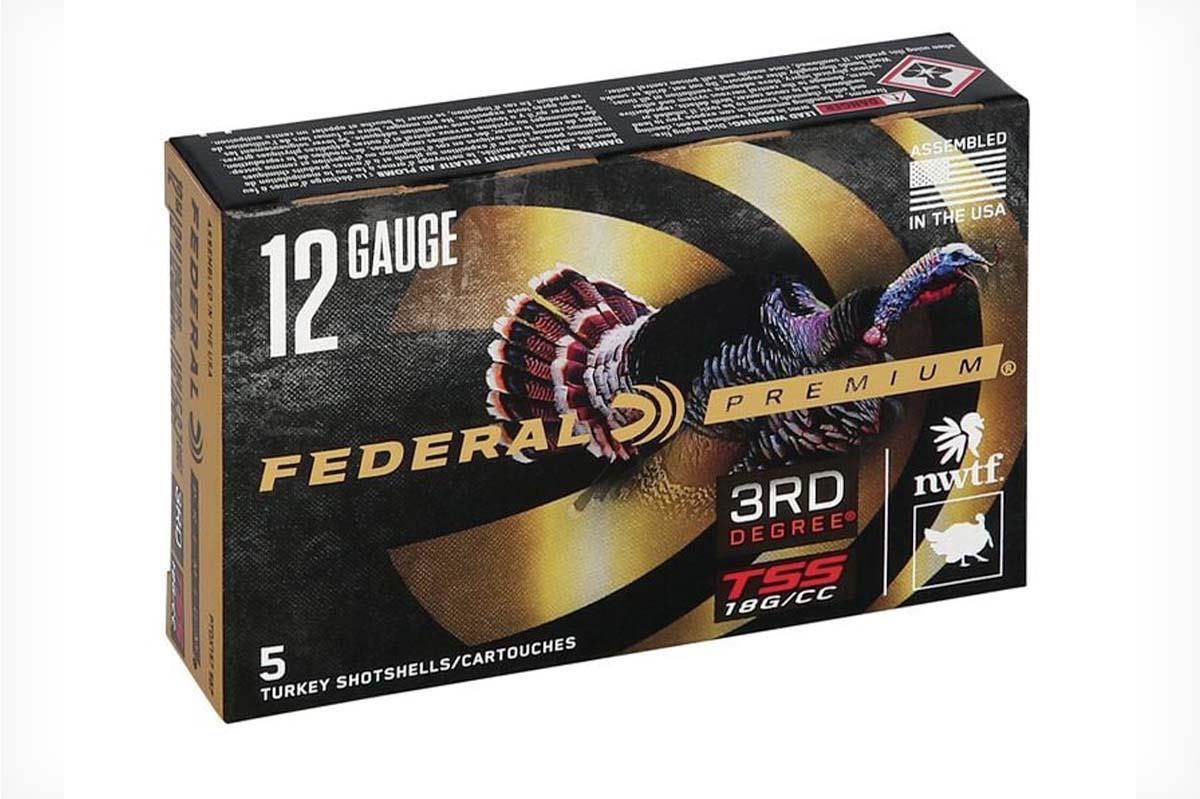 Last year, Fiocchi updated its Golden Turkey Load. With three-inch shells using nickel-plated lead shot, an improved wad, and clean-burning powders, the result is a simple shotshell that remains the gold standard for many gobbler-getters. Whether you're shooting a 12-gauge and wanting #4, #5, or #6 shot sizes, or a 20-gauge and #5 and #6 shot sizes, these shotshells feature 1 3/4-oz. loads and 1 1/4-oz. loads respectively. And with a 1200 fps payload, high-grade construction, and dense patterns downrange, it's hard not to like these loads, especially since they check in at under $20. fiocchiusa.com | $19.99
HEVI-Shot HEVI-METAL Turkey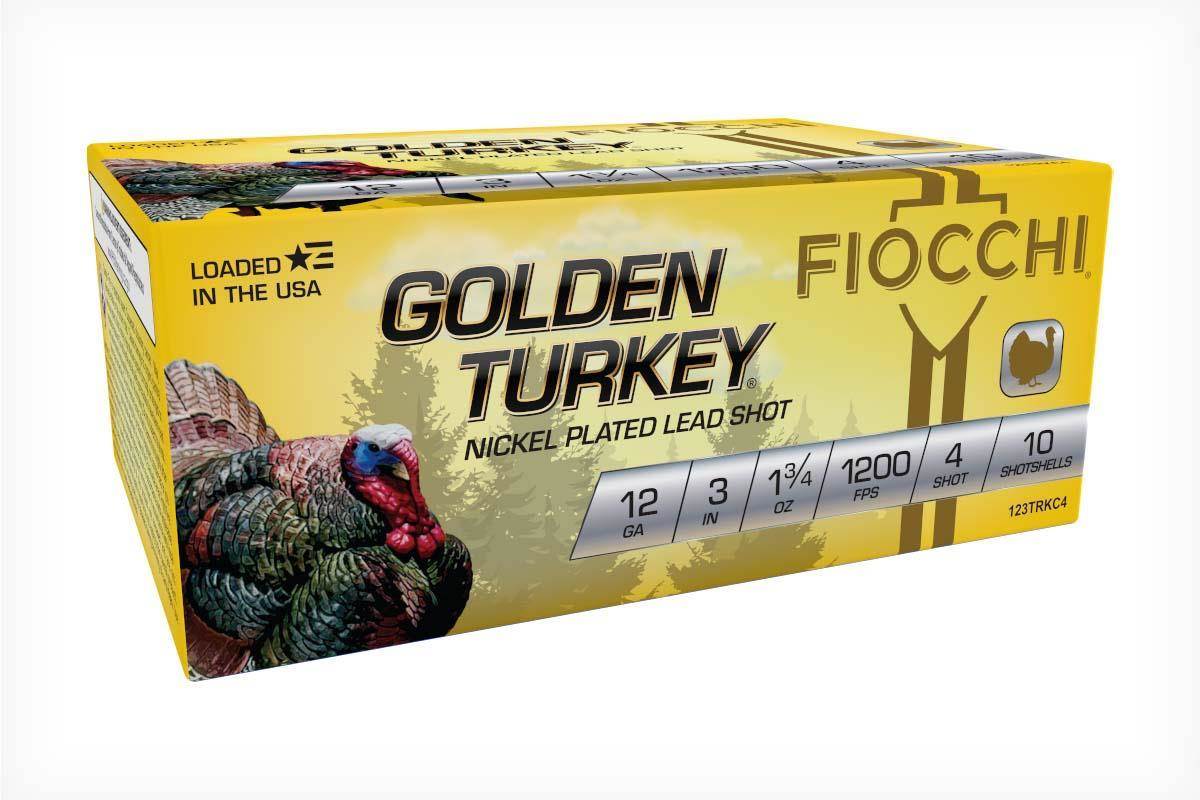 HEVI-Shot is legendary among waterfowl hunters who need a shotshell that can knock down greenheads at the edge of effective range, or a 20-plus pound Canada goose dropping down into a spread as winds blow during a December snowstorm. But the company is also known for its other high-performance shotshells, and nothing changes in that reputation when we're talking about a box of HEVI-METAL Turkey loads featuring a blend of #4 and #5 pellets. Add in the company's Pattern Density Technology to layer in those pellets—including a layer of 30-percent HEVI-Bismuth #5 shot and a layer of 70-percent #4 steel shot-and the result is a hard-hammering load at an amazingly friendly price-point. hevishot.com | $17.99
Kent Ultimate Turkey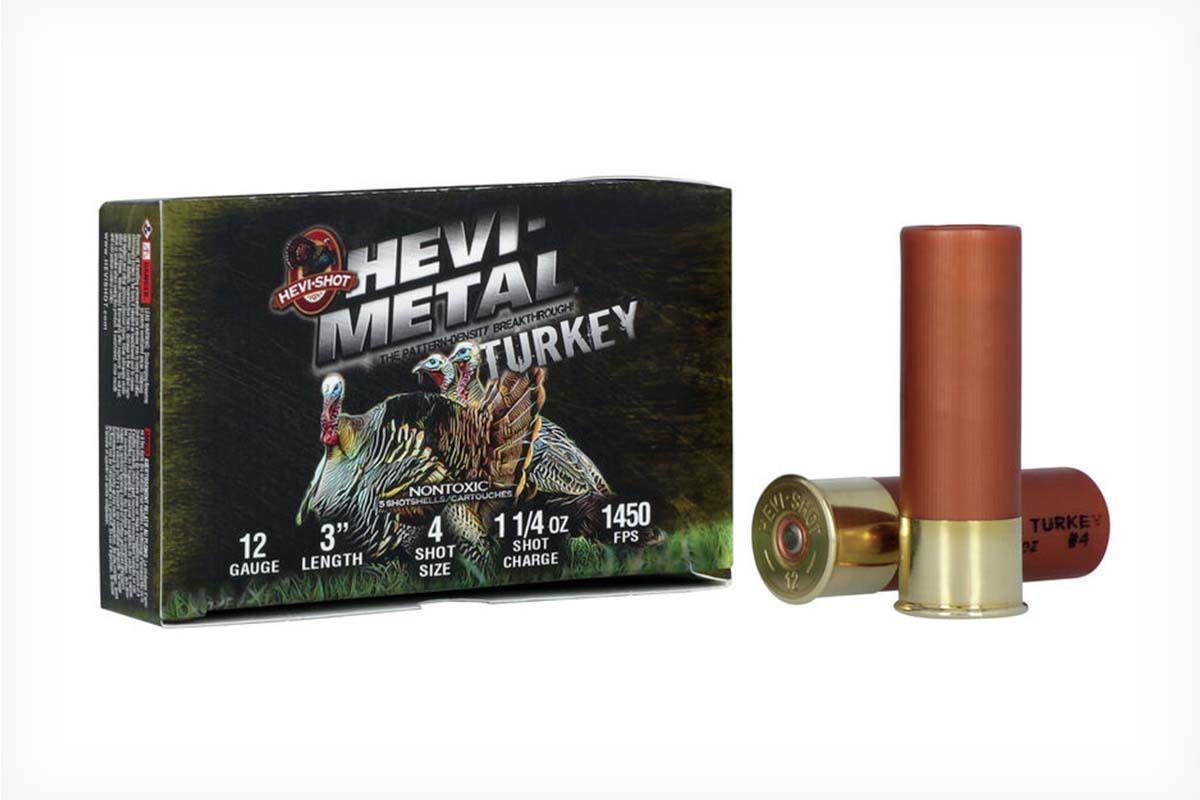 Kent is no stranger in the shotshell-making game, producing great waterfowl and upland bird hunting shotshells for years, making them a favorite in many hunter's duck blinds and hunting vests. But they also produce great turkey hunting shotshells, too, with a price tag that makes them look like they're left over from a generation ago. Except, they're not, they're the latest shotshell from the West Virginia-based ammunition brand that helps turn out the lights every year on lots of wily old mountain toms, swamp gobblers, and prairie strutters. With the Kent Ultimate Turkey Diamond Shot load, hunters in 2023 get consistent tight patterning thanks to Kent's high antimony, super-hard Diamond Shot loads in #4 and #5 shot sizes. Add in custom blended powders to go with the uniform pellets, and the result on the patterning board is a tight swarm of pellets. kentcartridge.com | $14.95
Remington Nitro Turkey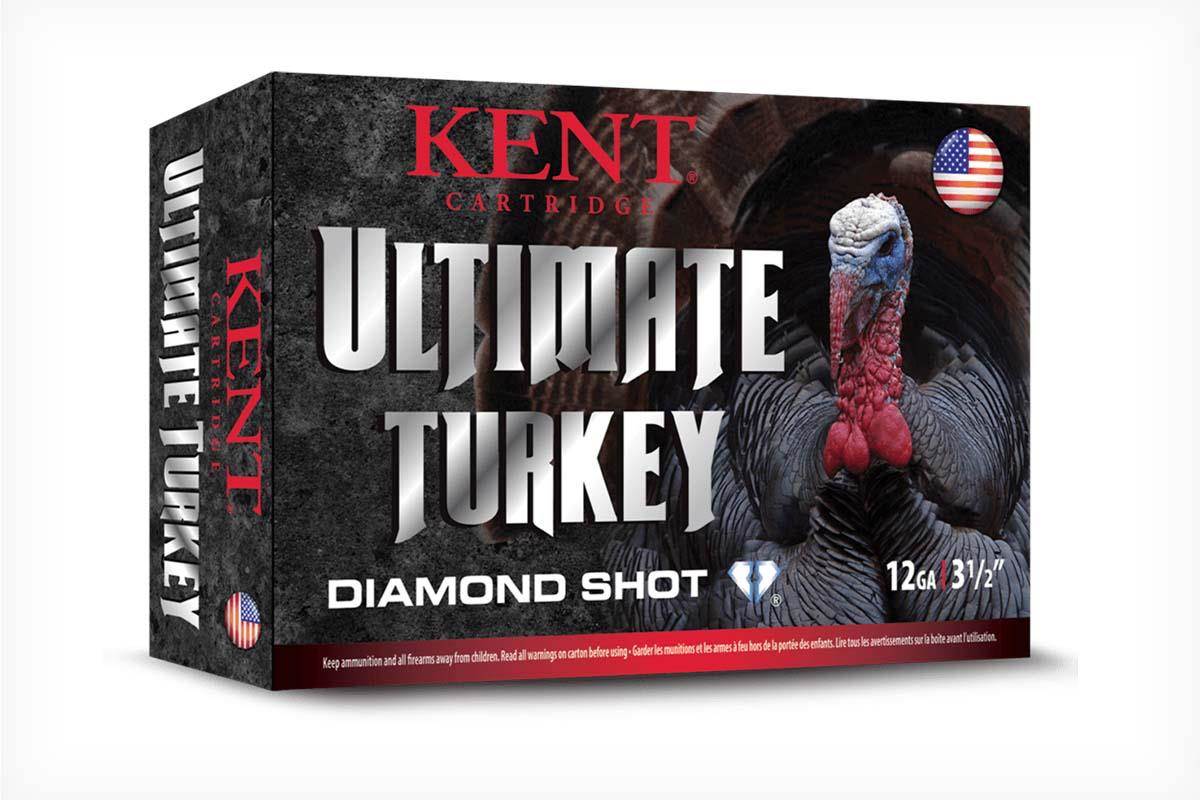 Growing up, I was a Remington guy, much like some families are Ford and others are Chevy. I didn't know any different since the local Gibson's store where I saved up and bought my first shotgun—yup, a Remington 870—carried the line from the famed American gun maker and ammunition maker that fell on hard times in recent years. With the purchase a while back of Remington's ammo brands by Federal Premium Ammunition, the chance to run a Remington shell is still there for my 870 (a different one since the original one was stolen out of my truck after a dove hunt) thanks to the Remington Nitro Turkey loads that carry copper-plated, buffered loads that gets delivered by a blended powder recipe. Add in a Power Piston one-piece wad, along with a 1 7/8-oz. payload of shot whistling downrange at 1210 fps and the 80-percent pattern density will still kill a longbeard deader than a hammer. remington.com | $14.99
Winchester Long Beard XR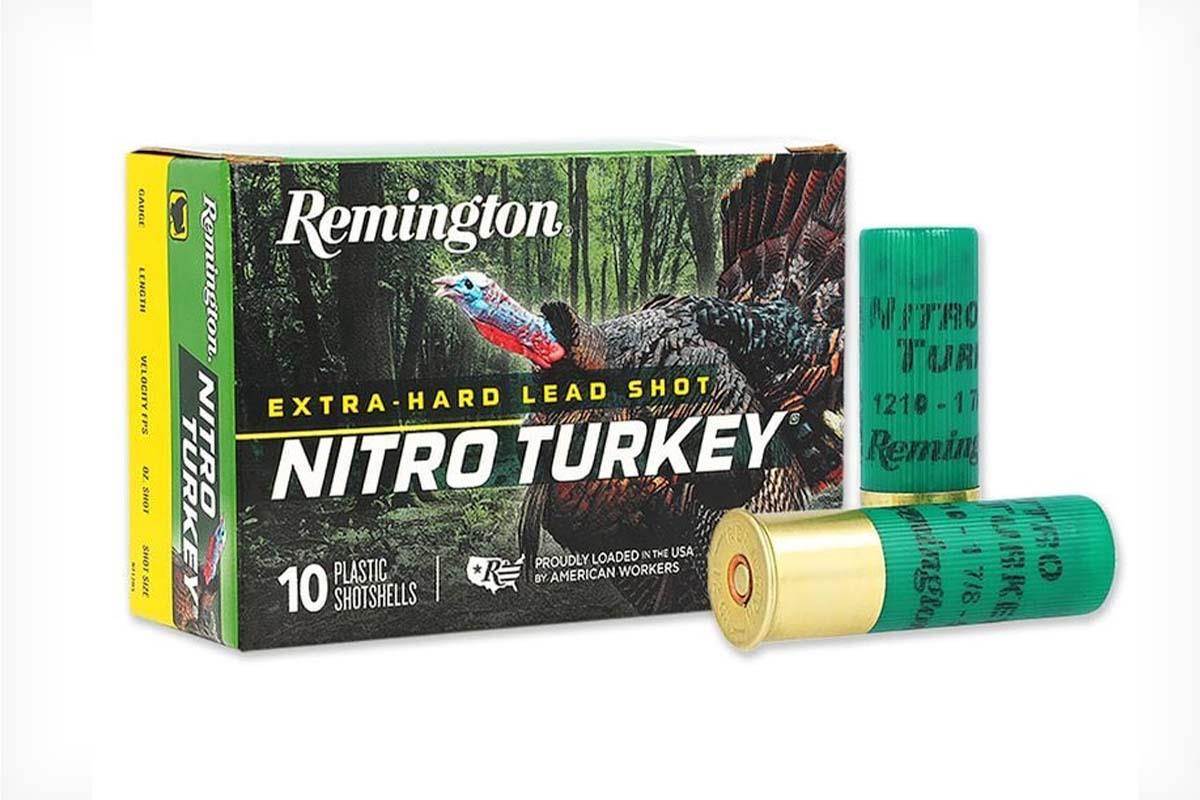 In years gone by, most turkey hunters kept their shotgun shooting ranges dialed in at 40 yards or less. But with the advent of great turkey hunting specialty chokes and high-performance loads with TSS (Tungsten Super Shot), bismuth, and more, those effective range distances have been extended in recent years. And thanks to Winchester, that's true with a 12-gauge or a 20-gauge load that doesn't break the bank, delivered with the company's tried-and-true Long Beard XR load. That load has been a winner for Winchester and is billed as the most innovative turkey load ever developed by the longtime leader in ammo manufacturing. That's achieved thanks to Winchester's Shot-Lok Technology, which helps bring about amazing consistency and longer downrange capabilities with dense patterns hitting overwhelming a 10-inch circle out to 60-yards. While offering the knockdown power of higher priced loads, this shell delivers a deadly punch to a gobbler's noggin at an easy to digest price-point, while still allowing turkey hunters to push the limits of what they once thought possible when a longbeard would hang up and refuse to come another step closer. winchester.com | $24.99
Winchester Super-X Turkey Load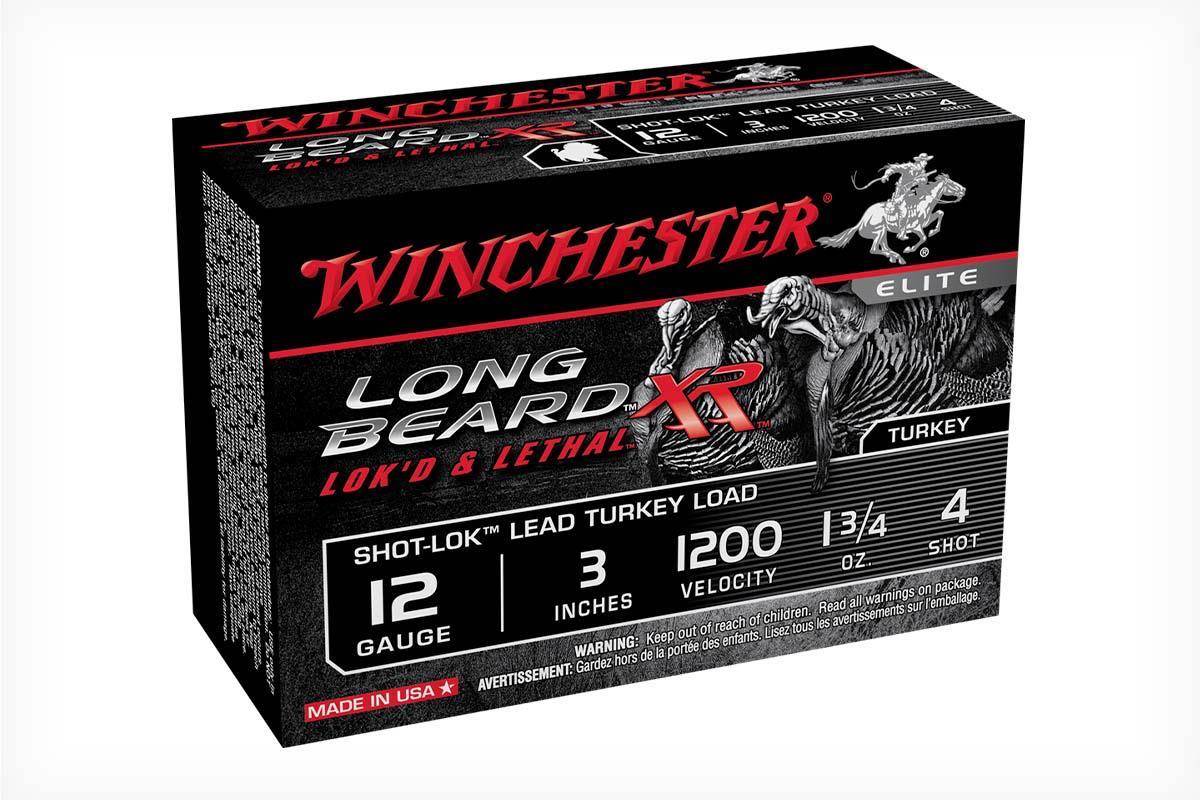 This is a tried-and-true turkey load that has given out a RIP dinner table invite to countless longbeards over the years, my household included. With the Super-X line being a part of Winchester's lineup in some capacity since 1922, the Super-X series has made lots of wingshooters happy down through the decades, including gobbler-getters like myself. That's because those hunters have come to rely on the Super-X Turkey load's copper-plated hard shot, custom blend of powders, and Grex Buffering, which combine to deliver tight patterns at long ranges, a high-velocity payload that turns the lights out on a spring turkey noisily strutting about, and cost-effectiveness. In short, this is a well-rated and dependable shotshell from one of America's legendary ammunition brands that continues to deliver high-quality construction, superior in-the-field performance, and economic value for hunters looking to fill a turkey tag or two. Even if they don't want to spend most of a Ben Franklin $100 bill on the shotshells that they put into their turkey vests this spring. winchester.com | $11