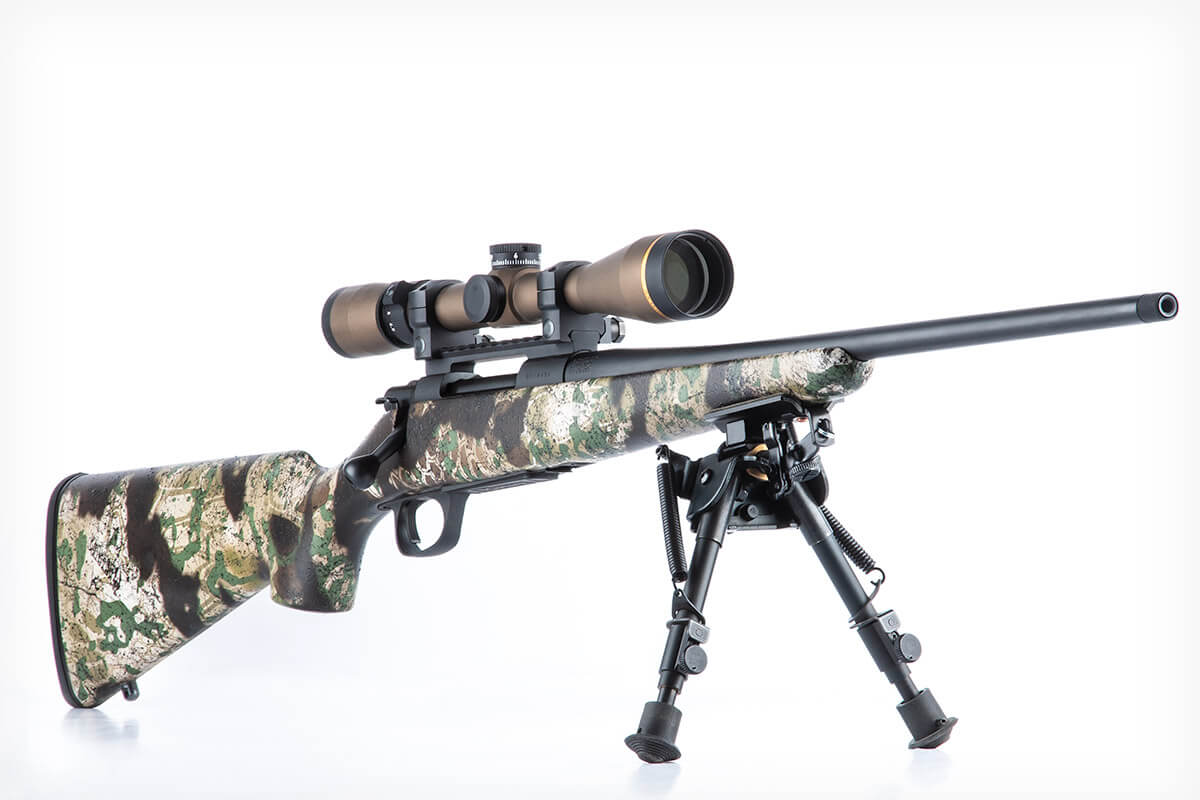 Light is in. Crazy, obscenely light. In the production-rifle realm, Howa's svelte little rifle built on its "reduced" short action is the lightest of the light. It follows that it's also extraordinarily nimble and lively in the hands. Built with a compact 20-inch barrel, the Super Lite is easy to strap to a backpack or stow behind the truck seat. It's particularly appealing to small-framed shooters and kids, who may lack the strength to hold up traditional-weight centerfire hunting rifles.
The Super Lite is built on a slenderized version of Howa's proven turn-bolt rifle action. The receiver is machined with an integral recoil lug, and it houses a forged bolt featuring dual, opposing locking lugs up front. A backup lug is machined where the rear-swept bolt handle merges with the bolt body. A robust M16-type extractor hauls cases out of the chamber, and a plunger-type ejector hurls them out the port. The bolt release button and the safety are both of stamped sheet steel. Although the safety doesn't appeal to me visually, I like it because it's a three-position version that allows the shooter to lock the bolt closed when on Safe if desired.
Action Time
Up top, the action is fit with a one-piece, bridge-style optic rail. Such rails are currently popular, but I'm not a fan of them on stocks without adjustable cheekpieces because they invariably place the scope way too high above the action. More on that in a bit. The Howa's action is built with a polymer magazine well and trigger guard, which keeps weight to a minimum. The bottom "metal" works well with the provided single-stack magazine, but the fit to the stock around it isn't exemplary. Edges of the bottom metal are about 0.1 inch proud in the middle area, and at the front end the magazine itself protrudes nearly 0.1 inch below the bottom metal. On the plus side, the profile and shaping of the trigger bow are sleek and attractive.
Howa opted to use its Howa Actuator Controlled Trigger (H.A.C.T.) two-stage trigger on the Super Lite. Its first stage is smooth and light; the second stage is crisp. It's factory-adjustable only. My test sample's trigger tripped nice and clean at three pounds, three ounces. The action and barrel are blued chrome-moly steel. Up front, the muzzle of the ultra-slender barrel is threaded and is billed as "suppressor ready." However, even though the Super Lite is chambered to 6.5 Creedmoor and .308 Win., the barrel is threaded 1/2×28 due to its tiny diameter.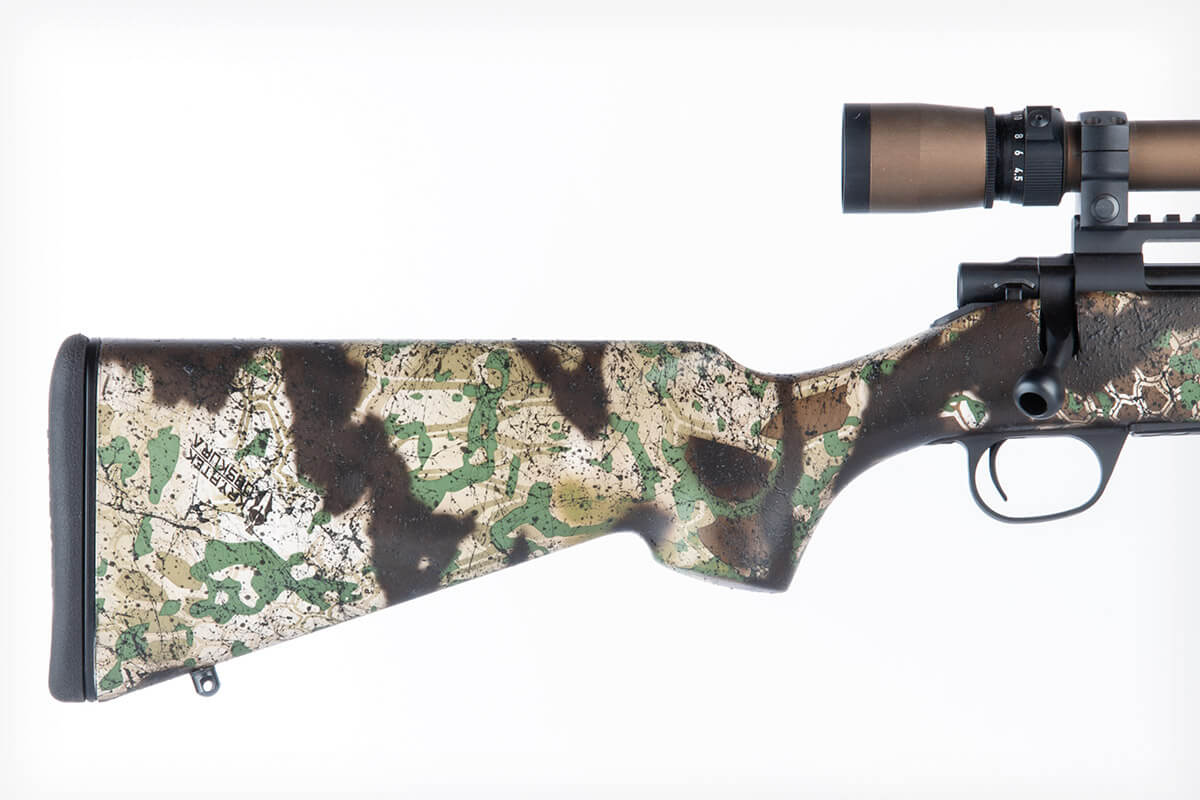 That's a thread pitch commonly reserved for rimfires and .22 caliber centerfire rifles rather than the 5/8×24 pitch standard on centerfires of 6mm and up. Have no fear, though. Adapters are available from Silencer Central, Brownells and other sources, so if you own or are considering owning an appropriate-caliber suppressor that's threaded 5/8×24, you can make it work on the Super Lite.
Howa's barreled action is mated with a carbon-fiber stock by Stocky's. Said stock is nicely finished with multicolored paint in Kryptek Altitude or Kryptek Obskura Transitional camo. My sample featured the latter. It's a good-looking, good-feeling stock. It's fitted with a LimbSaver pad, and sling swivel studs are installed fore and aft. Inside the fore-end, the barrel is free-floated except for a pressure point at the fore-end tip.
Great Stock
Many modern stocks have completely lost touch with the fundamentals of aesthetic stock design. Thankfully, Howa's Super Lite isn't one of them. It's easy on the eyes and in the hands. I pulled the action from the stock and examined it. The action inlet is nicely cut, although it's not what I'd call a snug fit because it's not glass-bedded. I think spot-bedding the front recoil lug, an easy DIY task, would undoubtedly benefit accuracy. I installed a 4.5-14×40 Leupold VX-3i scope in super-low profile aluminum rings in an effort to get the scope as close to the action as the too-tall scope rail allowed. The setup looked good, mounted naturally and felt great at the shoulder.
Recoil of a 6.5 Creedmoor is never heavy, but in such a light rifle, it's sprightly. To my surprise, the scope migrated in the rings—something I'd never seen in a 6.5 Creedmoor before. Suspecting the inexpensive rings were the culprit, I switched to heavy-duty steel Leupold Mark 4 rings. That solved the problem, although in this case it detracted from the looks and placed the scope too high above the action for my taste. At least the Mark 4 rings held the scope securely. With a Harris bipod attached to the front sling swivel stud, I rested the toe of the stock on a leather bunny-ear sandbag and took my time in 85-degree temperatures, allowing the barrel to cool completely between three-shot groups for the accuracy results shown in the accompanying table.
Nearly all noodle-barreled, ultralight rifles are quite picky about ammunition, and the Howa is no exception. I tried four different loads that usually provide excellent accuracy, but they did not meet Howa's sub-m.o.a. guarantee. What with the rifle's extremely light weight, I'd have questioned whether the issue was me that day, but at that same range session I also test-fired another rifle, and it regularly produced sub-m.o.a. groups. The last load I tested through the Howa—Hornady's American Gunner 140-grain hollowpoint—hit paydirt. Three consecutive three-shot groups averaged exactly 0.90 inch and validated Howa's accuracy claim.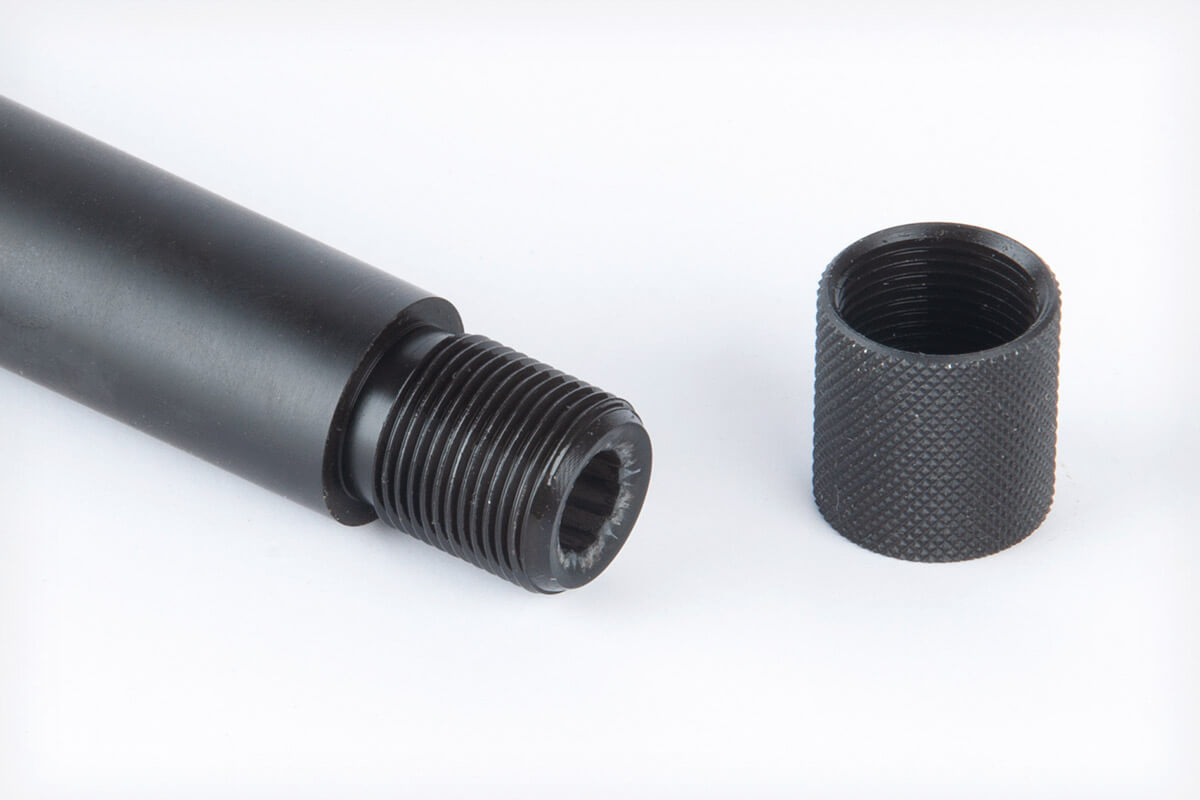 Now, the Super Lite is a hunting rifle and American Gunner is a target load. However, it just goes to show that with ammo the rifle likes, it will shoot. Of the rest of the factory loads I tested, Fusion's 140-grain bonded softpoint produced a 1.22-inch average and certainly would be adequate for most hunting purposes. Besides, Fusion bullets provide outstanding terminal performance. As I mentioned, glass-bedding the action into the carbon-fiber stock would increase accuracy and improve consistency. Aside from one failure to feed, the Super Lite functioned perfectly. The way I run the bolt, I feel a slight hesitation just before the Howa's bolt reaches its rearmost travel, and I suspect I short-stroked the action that one time it didn't feed.
Light Weight Range Time
Balance is great, and predictably, the little Super Lite is super-responsive. My favorite characteristic is the way it carries in one hand. The stock is slender and easy to grasp, weight is nothing, and length and size are so small it feels sleeker than many modern .22 rimfires. However, it's worth pointing out that the light weight that is such a selling point inevitably is also a detriment to accurate field shooting. Why? Heavier rifles are naturally more stable because their weight dampens muzzle movement caused by excitement, stress and physical exertion.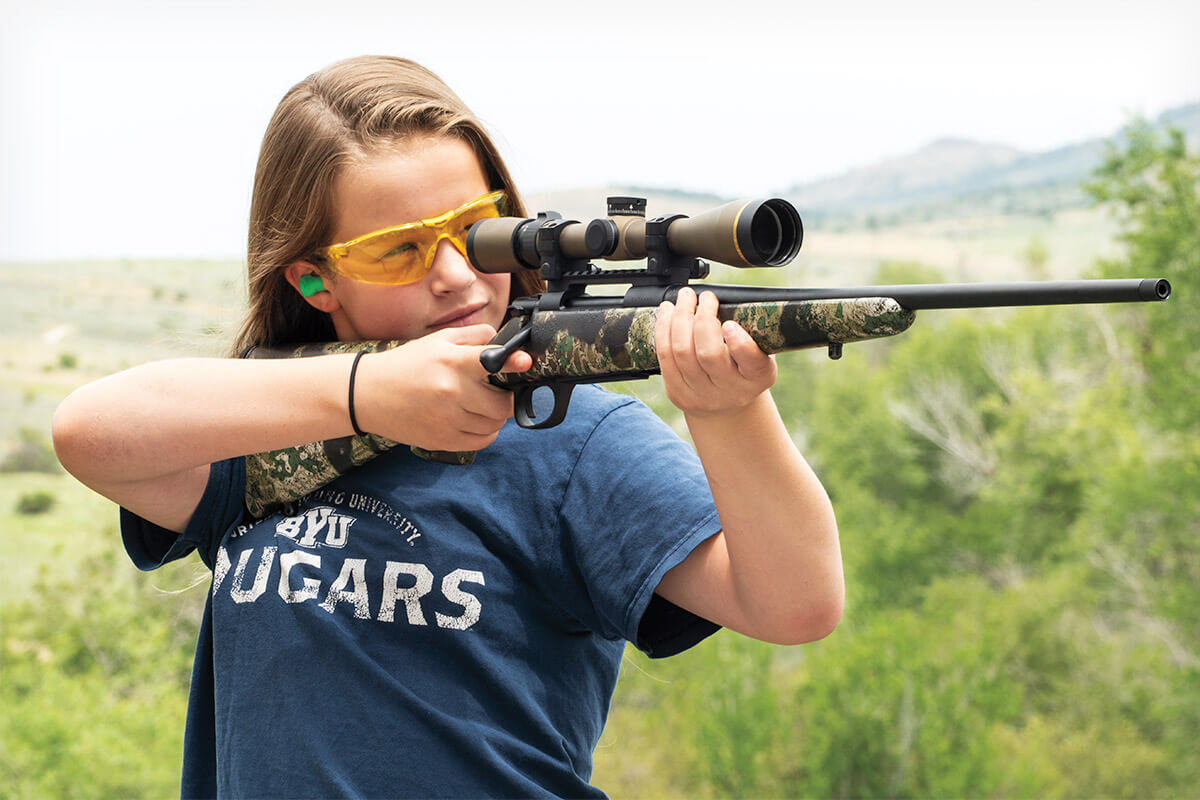 Light rifles unfortunately exacerbate this muzzle movement, and that can induce errors during shot execution. It's something to consider if you're not familiar with super-light rifles or are considering it for a young or small-statured hunter. Suggested retail is right at $1,400, and real-world cost will be less than that. The carbon-fiber stock is a huge benefit: rigid, light, strong and impervious to extremes in moisture and temperature. If I were to list one primary gripe, it would be the lack of refined fit around the bottom metal and the rear of the action tang. Were I to purchase one for myself, I'd pull off the one-piece Picatinny rail and replace it with high-quality, lightweight, low rings. I'd glass-bed the action. Then I'd tune a handload with a good hunting bullet to shoot as well as Hornady's American Gunner factory load did, and I'd hunt happy.
Howa's Super Lite is the lightest factory-production centerfire hunting rifle I'm aware of. It looks good, feels good and is capable of shooting well. Kids and small-framed shooters "ooh" and "aah" when they handle it. While it's not of the same quality as some high-end competing production rifles, it's lighter and available at half the price.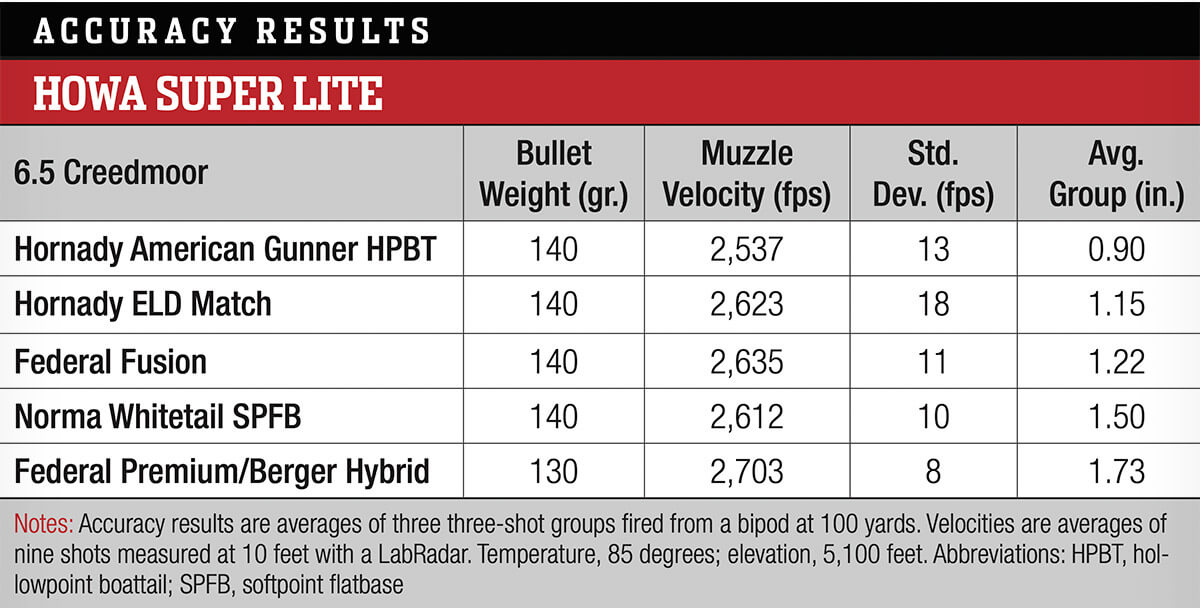 Howa Super Lite Specs
Type: Bolt-action, centerfire
Caliber: 6.5 Creedmoor (tested), .308 Win.
Capacity: 3-rds., single-stack detachable polymer magazine
Barrel: Blued steel, 20 in., threaded 1/2×28
Overall Length: 39 in.
Sight: 4 lbs., 7 oz.
Stock: Stocky's carbon fiber, Kryptek Obskura finish
Finish: Matte blue
Trigger: H.A.C.T. two-stage, 3 lbs., 3 oz. (measured)
Sights: None; Picatinny
MSRP: $1,399
Manufacturer: Howa