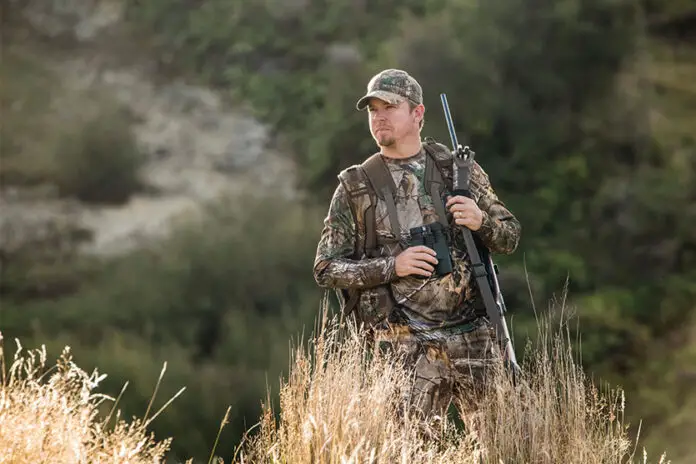 Hunting requires considerable self-control, perseverance, and a firm foundation. Beginners should therefore understand that hunting is complex and that they must learn skills and techniques from experienced hunters. It is far better to begin your hunting adventures with a solid grasp of hunting fundamentals, which will unquestionably improve your hunting abilities and success rate.
Therefore, we have compiled the best hunting information in one article to help hunters. Laying a solid foundation with the knowledge you learn from this will enable you to go on to more challenging hunts and techniques. With each hunt, you will sharpen your focus and gain more knowledge of the natural world.
Hunting Licenses
It is Illegal to hunt without a valid license. Depending on the animal or bird you plan to pursue, there are some situations where you require more than one license. It is imperative to purchase a hunting license to hunt wisely, morally, and responsibly.
Get your tags for hunting: This is true while hunting for a large animal like an elk, a deer, a buck, etc. Each species has a tag that allows you to pursue a particular animal for a set amount of time.
Hunting Regulations 
The majority of seasoned hunters keep themselves informed of state regulations pertaining to hunting rules. Remember that these laws are updated annually because hunting regulations vary from state to state. You can learn about forthcoming hunting season dates, licensing requirements, fees, and other restrictions by studying various state regulations. When reading the rules, you should pay more attention to the region and the species you can hunt.
Hunter Traits
There are certain practices that hunters still do today that have been handed down through the years. We have known for a very long time that animals rely on their senses of hearing and smell. As a result, we have adapted particular features to obscure those senses:
First, conceal your body odor with light, simple soaps while keeping your clothes stuffed with pine needles and leaves. Learn how to lure animals with the best bait or other attractants. Second, refrain from making quick, loud movements if you produce loud noises when pursuing close to an animal habitat; learn to stay calm and pause for a while.
Weapon Handling
Bow hunting and firearm hunting are the two types of weapons available to hunters. Both have particular benefits and drawbacks. However, you should learn to approach both weapons with caution, and you should only ever point your weapon at your intended target. Lastly, continue to wear your safety until you are ready to fire. 
Nowadays, we can see the increasing number of crossbow hunting as it requires more experience and skill set. Also, in most places, bow hunting lasts longer than rifle hunting. So if you are looking for your new hunting crossbow, you can check out our list of the best and fastest crossbows available today.
Knowing how to handle your weapon prevents encounters where your hunting abilities let you down. A perfect shot from a secure position is necessary for a hunt to be successful. You must dedicate time to practicing months before the opening day: By practicing diligently, you can immediately determine how excellent you are at them and what areas of your rehearsal need work.
Research About Animals
The various animal species in your area are one of the first things you learn and comprehend. You can hunt a wide variety of animals, but with the appropriate approach, you can identify and take down the particular animal you want. Researching their strengths, weaknesses, behavior, where they eat and sleep, what they consume, the form of their footprints, and other factors will be necessary.
Maps and Layouts
Your precise, applicable hunting plans should begin during the map session. The geography, terrain, distance, closest roads, etc., may all be found on a good map or Google Maps. This knowledge can improve your chances of having a successful hunt. Maps also give information about the vegetation, which can help you focus your search.
In dense terrain, using an offline map can be a smart move. You can utilize saved maps on your phone instead of the GPS when using offline mapping.
Conclusion
You can prevent making careless errors by paying attention to these suggestions. To guarantee safety and a successful hunt, always abide by the above advice.
At Air Gun Maniac, we provide the best reviews and tips about guns and accessories. If you want to learn about the different types of air rifles available, check out 5 Types of Air Guns You Need to Know Before Buying, which can save you time and money in searching for the best air gun on the market.