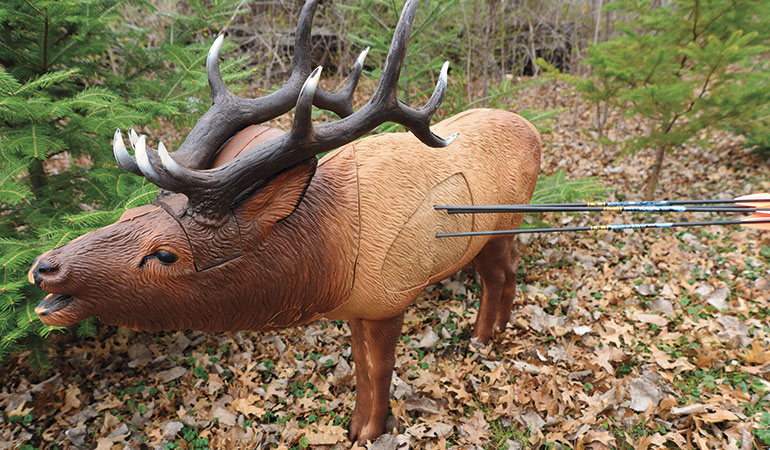 A good friend of mine will occasionally give me updates on how many arrows he has shot throughout the year. He keeps track, and is the kind of guy who simply loves the process of shooting. He'll shoot 10,000 arrows in a year, which is a lot.
I'm jealous of him, because while I also love to shoot, I get bored easily. Standing at a set distance and shooting groups at bull's-eyes is not my thing. I do it every year, especially at the beginning of the summer when I'm trying hard to get into the daily groove, but it doesn't take long for my mind to start wandering and my desire to toe the line with a full hip quiver wanes.
It's at that point in the summer when I know I need a change of pace. This used to involve a lot more trips to a nearby target range, where I could get my change-of-scenery fix by shooting the walk-through courses there. I still love them, but these days I have less free time to devote to a range trip.
Where I live in the suburbs, I'm lucky in that I can stagger several targets out to a distance of 50 yards beside my house. I also can stand on a sidehill for angled shots, and I can mess around with plenty of different shot angles.
Those quartering or obstructed shooting sessions tend to increase my confidence for real-world shots when critters are in play. That's also why my favorite target right now is the 1⁄3 Scale Woodland Elk ($220) from Rinehart. This dwarf bull stands 38″ tall, looks just like the real thing, and is a great way to tighten up your groups if you have an elk hunt planned for the fall. Rinehart targets aren't the cheapest option out there, but they last so long they're worth the investment.
If you've got an elk target, you better pick up a deer target like the Big Shooter Buck ($100) from Shooter 3D Archery Targets. This 48″-tall target will stop all fieldpoints and broadheads, and is lightweight enough that you can move it around to work on different angles and varying distances. It's also designed with a replaceable insert.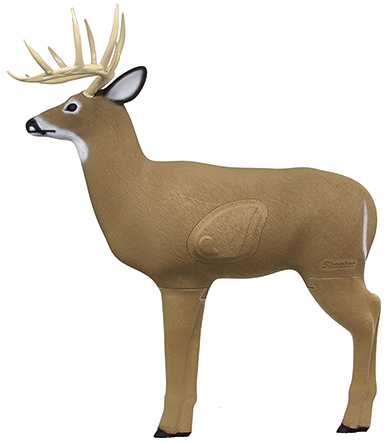 While it's easy to love 3-D targets, you should probably also own something with a few bull's-eyes on it, like the High Roller ($120) from Morrell Targets. When it comes to this style of target, it's hard to beat the High Roller, and for some reason my little girls love shooting it as well. Maybe it's the very visible bull's-eyes, or simply the nontraditional color scheme? Either way, this six-sided, 100-percent weatherproof target is a great backyard option — especially when you consider it's designed to handle both fieldpoints and broadheads.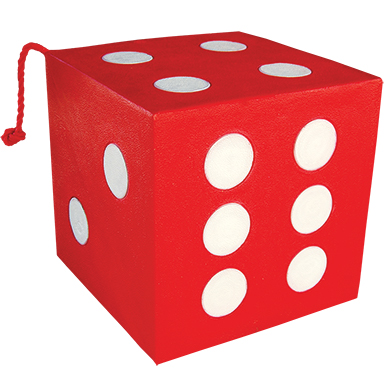 Of course, you can't get into this target category without mentioning an offering from BLOCK. Their 6X6 is one of the best deals going, considering you can own it for a cool $100. This target is designed to handle fieldpoints and broadheads as well, offers up easy arrow removal, and with its six-sided shooting allows you to fling away for years without worrying about blowing it out.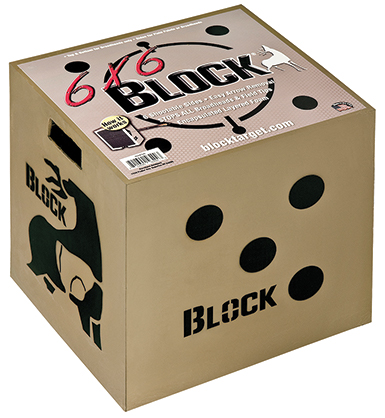 Power-Stop Archery Targets also has a $100 arrow-stopper that's perfect for a quick evening session in the backyard. Their Range 16 can be used with broadheads or fieldtips, is made right here in the USA, and in addition to offering up traditional bull's-eyes, it also has a Battleship face. This is a great target for competing with your buddies, or simply honing your skills with tiny aiming points.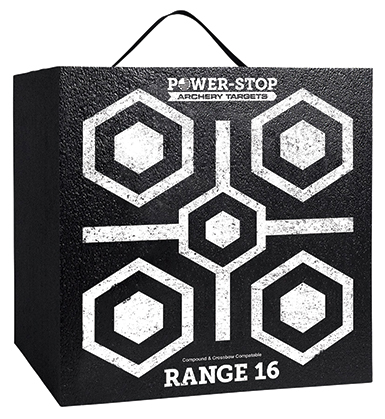 By far one of the best deals going this year in new targets is from Delta McKenzie. Their Wedgie ($55) is half the price of most targets, weighs 36 lbs., and is printed on both sides with multiple aiming points. It draws its name from its wedge shape, which allows it to stand up easily and stay standing during every shot, unlike most bag targets that will tip over not only when you shoot them but when a slight wisp of a breeze blows in their direction.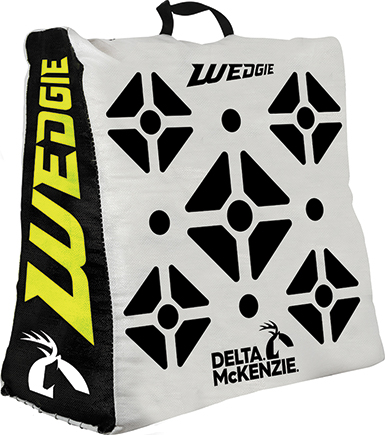 A target company you may not be familiar with but that is producing some killer products is Walk-On Archery. Their MarXMan 6 Sided Field Point Target with Broadhead Windows ($90) allows you to shoot six sides with fieldpoints, and two sides with broadheads. It weighs only 28 lbs., is covered in a durable, weather-resistant polypropylene cover, and is built with a bonded, high-density foam core to withstand the abuse of thousands of shots.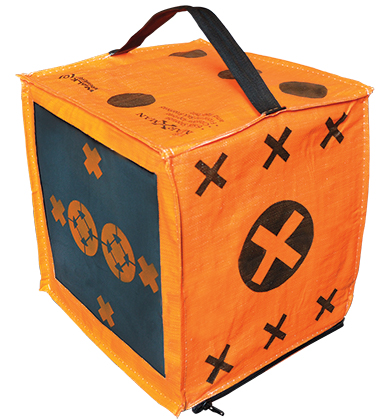 Cabela's churns out a lot of products, and they've got a few in the target market. Their Barricade Archery Target ($45) is a good choice for anyone looking for a cheap, highly portable target. It weighs only 7 lbs. but it's built to withstand both fieldpoints and broadheads. Several different aiming options on the four shootable sides allow you to go precise if you wish, or give yourself a bigger bull's-eye for dropping long-range bombs.