Binocular Reviews Home > Find Reviews… > By Price
Tested & Reviewed – The Best Binoculars Under $100 / £100 / €100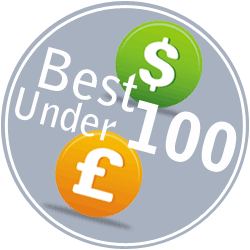 I recently came across an article that incensed me so much that I just had to do something about it.
Written by and published on an optics reviews & buyers guide, it contained a list of their Recommended Top 5 Best Binoculars Under 100.
What really annoyed me was that it was immediately obvious to me that whoever wrote it knew almost nothing about binoculars by the wording that they used.
On top of this, I am sure that they had never even seen, tested or reviewed any of the binoculars that they were recommending on their list! (You can take a look at it, with my own opinions and recommendations added here: OpticsHunt's Best Binoculars Under 100)
Entry Level Binoculars What if you were new to optics and perhaps looking for the best entry level binoculars that you can afford? You may not realize that the advice and recommendations that they give are complete rubbish and thus could easily be persuaded into buying what you were told were the best cheap binoculars available. But in reality you were looking at nothing more than a random selection of binoculars costing less than $100!
Worse still and at this cheap price range in particular, you would most likely end up with a complete dud, little better than a toy and which would probably put you off off using them or indeed any other binoculars for life.
Unfortunately I see this kind of thing all to often as there are many fake review sites out there which is a real shame
BBR's Best Binoculars Under 100!
For those looking for the best budget binoculars of 2023, but who also want real advice and genuine, honest recommendations with reviews that were written after thorough testing by a user with years of experience and who has literally tested and compared hundreds of binoculars, then look no further!
I have put together my own list of what I believe are the very best binoculars under $100 (£/€) in a range of different size and style categories.
Please note: My shortlist was created using ONLY the best affordable binoculars that I have actually reviewed and not every single binocular under $100 on the market.
Whilst this does mean that the available pool is not massive, through experience I am completely confident that all are about as good as it gets within this budget and their particular size or class and therefore have no hesitation in recommending them as some of the best low price binoculars for under $100
List Filter Too many results above, or not quite what you are looking for? To help you a little more in your search, you can filter the list in a number of ways to get the size or type of instrument you require:
All of the Best Binoculars Under $100 Compact Mid Size Full Size Large / Giant Porro Prism Roof Prism
All of the Best Binoculars Under 100
List Filter Too many results above, or not quite what you are looking for? To help you a little more in your search, you can filter the list above in a number of ways to get the size or type of instrument you require:
All of the Best Binoculars Under $100 Compact Mid Size Full Size Large / Giant Porro Prism Roof Prism