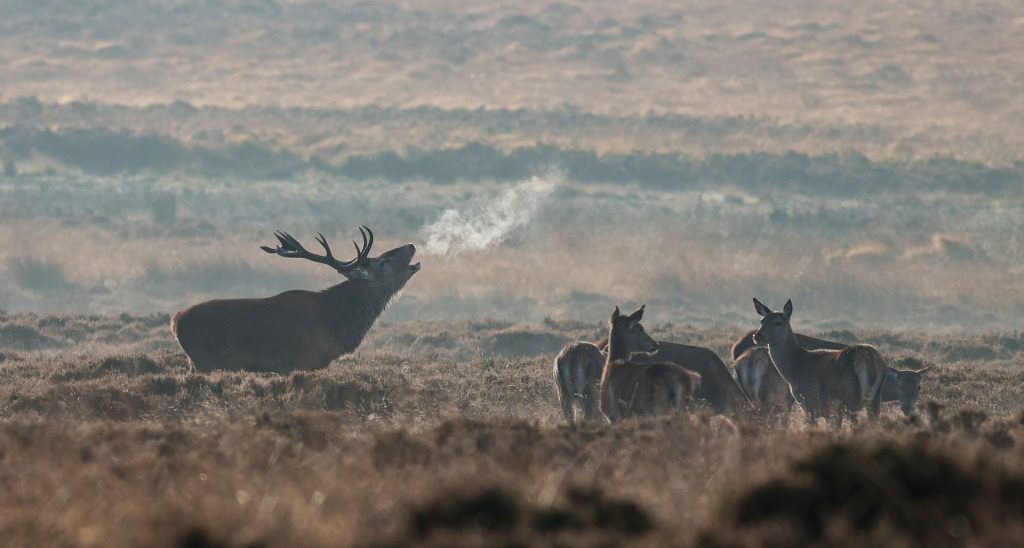 Taking down a big buck this hunting season means one thing: it's time for some delicious venison jerky. While deer meat makes for great steaks and stews, making deer jerky can be a better alternative to freezing all of your extra venison meat this season.
Whether you prefer oven-dried, dehydrated or hickory-smoked deer jerky, you'll need the larger cuts of deer meat to dry, dehydrate or smoke.
Using the Whole Deer
It takes a lot of patience, determination and hard work to take down a buck —meaning you've earned every scrap of deer meat you can break down off your kill.
While the neck can be difficult to butcher, it's possible to make a tender neck roast. The front shoulders provide a lot of ground meat, which is great for burgers, meatballs and sausages, and the shanks can be delicious if cooked properly. The rib meat can also be ground down or cooked on the rack, and the organs provide tons of unique flavor and nutrition.
Now, to the main event: hindquarter meat perfect for making jerky.
Bottom Round
Extremely lean yet flavorful, the bottom round is a great cut for deer jerky.
Top Round
The top round is a huge cut of meat, perfect to use for both steaks and jerky.
Eye of Round
Wedged between the top and bottom rounds, this tenderloin cut is very lean. While small, the eye of round lends itself well to chewy venison jerky.
Sirloin
Typically associated as a cut only used for steaks, this lean roast on the back of the leg makes some of the most flavorful deer jerky.
Three Ways to Make Deer Jerky
The following are the three best ways to make deer jerky. If oven-drying, dehydrating or smoking isn't in your wheelhouse or if your hunting season was unsuccessful, we understand the struggle. Find out how you can get venison jerky all year long without all the effort of making it yourself.
The Jerky Beginner: Oven-Dried Venison Jerky
If you're just starting out, the oven is the perfect beginner's tool for making jerky. Line the bottom rack with aluminum foil, heat to 300?F and bake for 10 minutes. Drop the oven temperature to 160?F, prop open the door and cook for 3 to 8 hours, until done.
Set and Forget: Dehydrated Deer Jerky
Most people move on from the oven to the dehydrator. Why? Because it's the easiest way to make jerky. Turn the dehydrator to 165°F and let it run for about four hours, or until the jerky reaches 160°F.
The Jerky Pro: Smoked Venison Jerky
Whether you like to lay your deer meat on the racks or hang your meat from toothpicks, smoking jerky is the way to go. It infuses the smoke of whatever wood you prefer, bringing out flavors and enhancing marinades.
Smokers vary in shape, size and style, but you can generally get a perfect smoke at 170°F in an hour and a half.
Looking for amazing deer jerky seasoning? We recommend trying out one of these marinades.
Bourbon Deer Jerky Marinade
1 lb top round venison, cut into 1/4" strips
1/4 cup bourbon
2 tsp liquid smoke hickory
1/4 tsp Prague Powder #1 curing salt
1 tsp molasses
2 tbsp brown sugar
1 tsp cracked black pepper
2 tbsp soy sauce
2 tbsp Worcestershire sauce
Place all the ingredients in a large Ziploc bag to marinate. Refrigerate overnight (at least 8 hours). Recipe credit: jerkyholic.com.
Cidered Venison Jerky Marinade
1 1/2 to 2 pounds venison, cut into strips
1/4 cup apple cider vinegar
1/4 cup Worcestershire sauce
2 tbsp packed light brown sugar
1 tbsp kosher salt (smoked salt will also add another level of flavor)
1 tsp dried garlic powder
1/2 tsp ground black pepper
1/2 to 1 tsp dried mushroom powder
Place all the ingredients in a large Ziploc bag to marinate. Refrigerate overnight (at least 8 hours). Recipe credit: yankeekitchenninja.com.