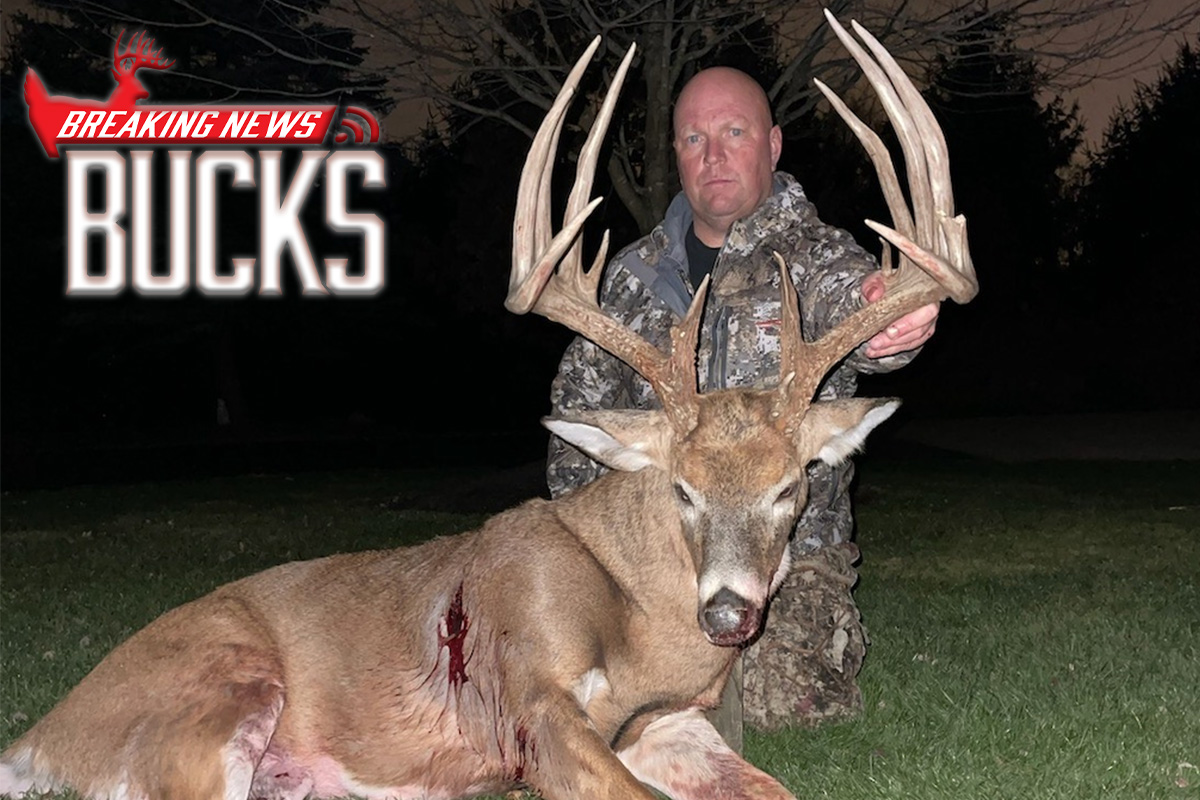 Our deer season started in mid-July with working on our food plots and trail cameras in hopes of finding a large deer to chase this season. After the first eight weeks we had seen some nice deer, but nothing that was worth shooting.
I told my brother that something will eventually show up on one of the farms. On Oct. 2, 2022, I remember texting my brother saying we have a 200-incher on one of our cameras. He thought that I was joking like I always do with him, but after looking at the cameras we were both surprised at how big this deer was.
The deer disappeared for a couple weeks. He started to show up in the middle of October regularly, so we started hunting him pretty aggressively. It was just my brother and I on our 90-acre farm. We both hunted quite often, and toward the end of October, we could tell that he was living on the farm. After hanging several more trail cameras, I pinpointed where I thought he was bedding.
On Halloween evening, which is my favorite evening to hunt, I had a feeling that I was going to kill him. Sure enough, I was able to rattle him into 50 yards, only to miss him by just skinning the top of his back. I've had a few shots at big deer before, and I was never able to get a second shot, so I figured that was the only chance that I was going to get to kill him.
Between the last week of October and the whole month of November, my brother and I both hunted 30 out of the 35 days, aggressively trying to kill this deer before gun season arrived. After hunting the first four days of gun season, I went in on the evening of Dec. 2, 2022. I took my climber and hunted in a different tree, hoping this was the place I could kill him. At about 4:50 p.m., I had at least 14 deer around me, but the wind was blowing perfect, so no deer noticed my presence.
I was there with two does eating acorns about 20 yards in front of me. He came out of the thicket to the left and walked straight toward the two does, giving me a 20-yard broadside shot with my .44 Mag. Once I pulled the trigger, I knew it was a good shot. He went across the creek, stood and looked at me. I was in such shock that I forgot that I even had another shot, so I didn't shoot again.
It took me 20 to 30 minutes to get out of my tree stand because of my nerves, and I then went over to search for blood. I went across the creek where I thought he stood. I found a few drops and the blood got heavier after about 15 yards. I just happened to look up and thought I saw something white. I turned my head back the other direction, and I then took another look at him; and I couldn't believe it.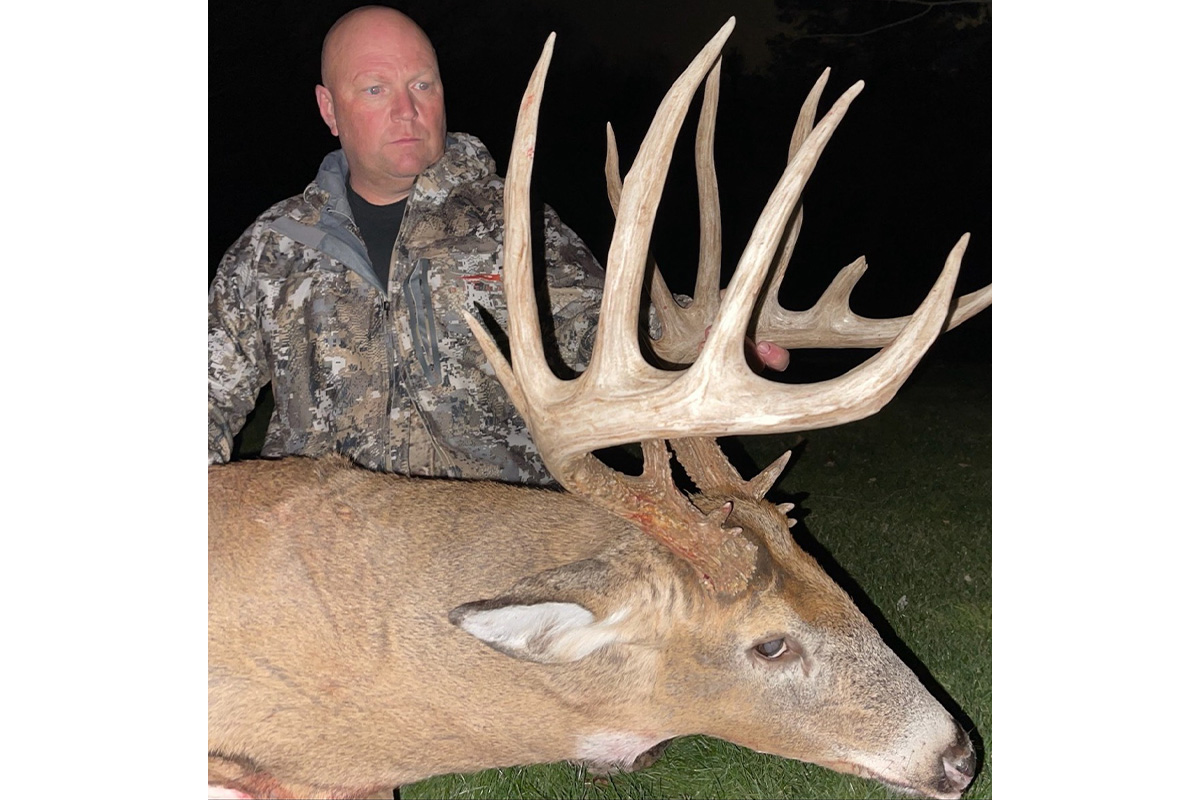 Once I finally walked up to him, I just could not believe that after 35 years of deer hunting I was able to finally kill a 200-incher. My brother and I both hunted very hard, and if he would've killed the buck, I would've been just as happy for him as I was for myself.
Editor's Note: With an official gross score of 213 6/8 and a net of 196 6/8, Tim Newman's Morrow County buck will be Ohio's biggest typical ever by gun. According to the Buckeye Big Buck Club Record Book, the Newman buck surpasses John Daugherty's 2006 Wayne County shotgun kill to take the state's top spot for a typical by gun. Overall, the Newman buck will land as Ohio's No. 4 all-time typical buck. Boone and Crockett has accepted the entry score.