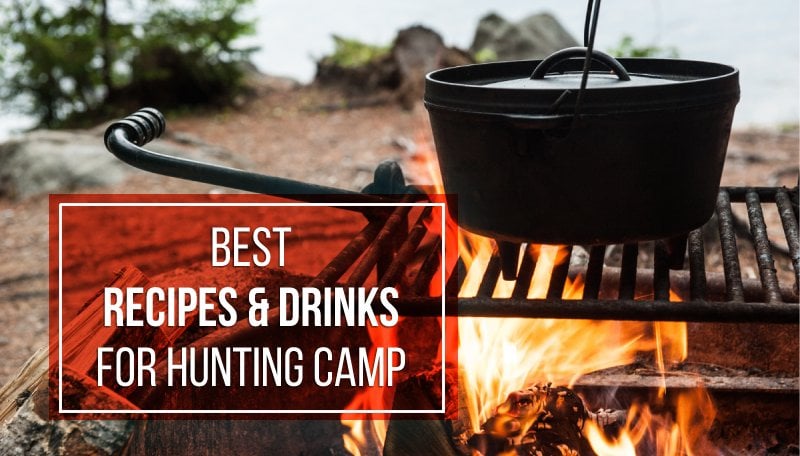 Last Updated on
We're about to embark on a mouthwatering journey through the best recipes for hunting camp meals and cocktails! As avid hunters, there's nothing quite like the satisfaction of preparing and enjoying a delicious meal made from the fruits of your labor. The crackling campfire, the aroma of woodsmoke, and the camaraderie shared with fellow hunters create a unique and unforgettable dining experience. In this article, we've carefully curated a collection of hearty hunting camp meals and thirst-quenching beverages that are perfect for celebrating a successful day in the great outdoors. If you want more cool hunting recipes, check out our wild turkey recipes as well as duck and geese recipes. Enjoy reading!
Table of Contents
Best Hunting Camp Meals – Venison Chili – Venison Sloppy Joe – Bacon Wrapped Venison Tenderloin – Gobbler Hot Wings – Chopped Duck Sandwiches with Cherry Barbecue Sauce Hunter Cocktails – Buck Hunter – Duck's Fart – Deer Camp Old Fashioned – Hunter's Cocktail
Best Hunting Camp Meals
Venison Chili

Deer hunting is a time-honored tradition, and as the most popular big game animal, it's no surprise that venison is a highly sought-after delicacy. With its rich, earthy flavor and lean texture, venison is not only delicious but also a healthy alternative to other meats. So let's begin with one of the best deer camp meal recipes.
Here's our recipe for a scrumptious Venison Chili – one of the best hunting camp meals:
Ingredients:
2 lbs ground venison
2 tbsp vegetable or canola
1 large onion, chopped
3 large poblanos, stemmed and diced
3 cloves garlic, thinly sliced
2 cans (15 oz) red or kidney beans, drained and rinsed
3 cans (15 oz) tomatoes
3 cups beef or venison stock
2 tbsp ancho chile powder
1 ½ tbsp ground cumin
1 tsp paprika
1 tsp dried oregano
Salt and pepper, to taste
Optional toppings: shredded cheese, sour cream, chopped green onions, or sliced jalapeños
Instructions:
Heat the vegetable or canola oil in a large pot or Dutch oven over medium heat. Add the ground venison, sprinkle it with salt and pepper, and cook until browned, breaking it up with a spoon as it cooks. Remove the venison from the pot and set aside.
In the same pot, add the chopped onion and poblanos, cooking until softened, about 8 minutes. Add the minced garlic and cook for an additional 1 minute.
Stir in the chile powder, ground cumin, paprika, and dried oregano. Cook for 1 minute to toast the spices.
Return the browned venison to the pot, along with the beans, tomatoes, and stock.
Bring the mixture to a boil, then reduce the heat to low and let the chili simmer for at least 1 hour, stirring occasionally. The longer it simmers, the more the flavors will develop.
Venison Sloppy Joes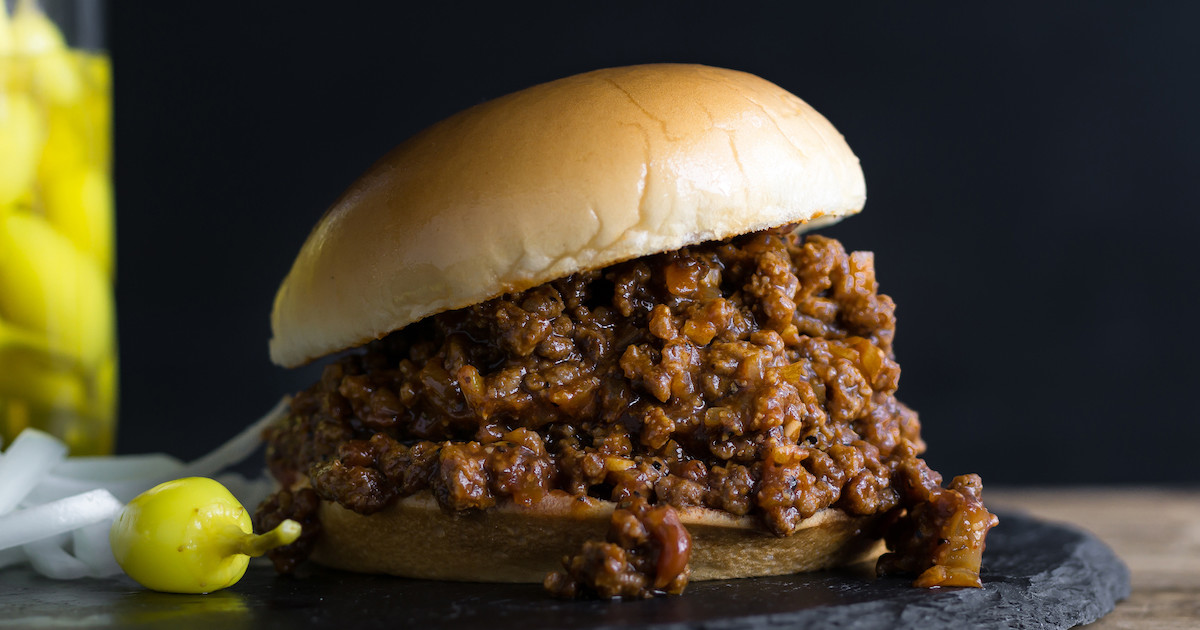 There's something undeniably nostalgic and satisfying about a good old-fashioned Sloppy Joe. Putting a wild game spin on this classic comfort food is a fantastic way to elevate the experience. Our Venison Sloppy Joe is delicious and simple to prepare hunting food, making it perfect for a fuss-free campfire meal.
Here's our recipe for delectable Easy Venison Sloppy Joes that will quickly become a hunting camp favorite:
Ingredients:
1 lb ground venison
1 tbsp canola oil
1 large onion, finely chopped
2 cloves garlic, minced
1 can (8 oz) tomato sauce
1/4 cup ketchup
1/4 cup barbecue sauce
1 tbsp Worcestershire sauce
1 tbsp brown sugar
1 tbsp ground mustard
1/2 tbsp smoked paprika
8 hamburger buns, toasted
Instructions:
In a large skillet, heat the oil over medium heat. Add the chopped onion and minced garlic to the skillet, cooking until the onion is softened, about 5 minutes.
Add the ground venison and cook until browned, breaking it up with a spoon as it cooks.
Stir in the tomato sauce, ketchup, Worcestershire sauce, brown sugar, ground mustard, and smoked paprika. Season with salt and pepper to taste.
Bring the mixture to a simmer, then reduce the heat to low. Let the Sloppy Joe filling cook for 20-25 minutes or until it reaches your desired consistency.
Spoon the Venison Sloppy Joe filling onto the toasted hamburger buns.
Bacon Wrapped Venison Tenderloin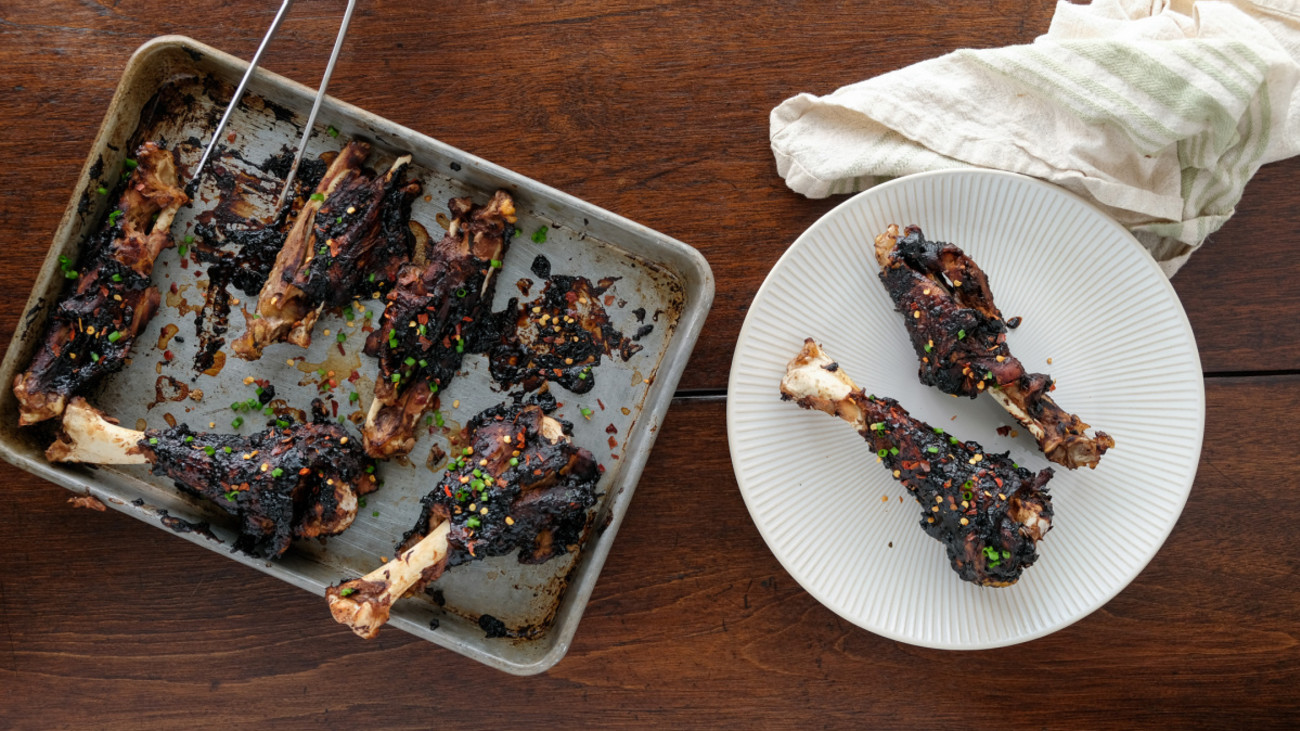 With the tender, flavorful venison wrapped in smoky, crispy bacon, it's hard to resist this delectable combination. It's worth noting that venison backstrap and tenderloin are often confused; while both are incredibly tender cuts of meat, the backstrap is a longer muscle along the spine, while the tenderloin is a smaller muscle found beneath the ribs. However, both cuts can be used interchangeably in this recipe.
Here's our hunting camp recipe for an irresistible Bacon Wrapped Venison Tenderloin:
Ingredients:
2 lbs venison tenderloin or backstrap, trimmed
1/2 lb thick-cut bacon
3 cups brown sugar
2 cups soy sauce (Feel free to use low sodium)
2 cloves garlic, minced
2 tsp black pepper
1 tsp ground mustard (Or 1 tbs prepared mustard)
Instructions:
Begin by mixing the brown sugar, soy sauce, garlic, pepper, and mustard to create a flavorful marinade. Coat the venison thoroughly in the marinade, then wrap tightly or place it into a sealable plastic bag. Allow the venison to marinate in the refrigerator for at least 1 hour, but marinating overnight will yield the best results.
Preheat your oven to 350°F and prepare a baking pan, preferably one with a slotted design that allows the drippings to collect below, making it easier to baste the venison as it cooks.
Take the venison out of the marinade (but don't discard the marinade) and wrap it with bacon slices. Pour the remaining marinade over the bacon-wrapped tenderloin.
Position the venison in the center of the oven and bake for approximately 30-40 minutes or until it reaches your desired level of doneness, aiming for a medium roast.
For an extra touch of deliciousness, remove the tenderloin from the oven and turn on the broiler. Once heated, place the venison back into the oven for a short period, just long enough to crisp up the bacon and achieve a delectable crust.
Gobbler Hot Wings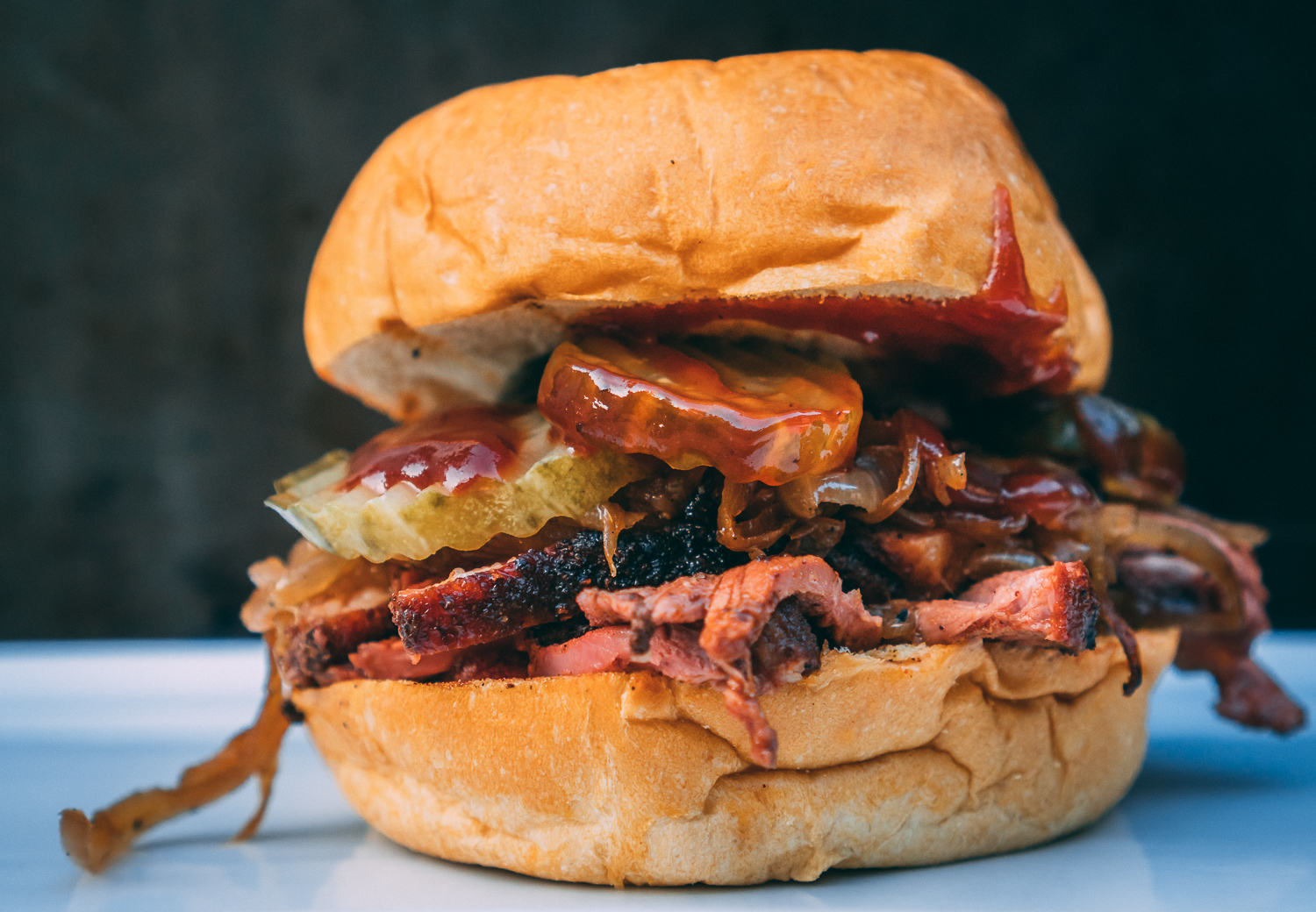 Inspired by classic chicken wings, this dish is made with tender gobbler breast meat, adding a unique twist. Perfect for sharing around the campfire, Gobbler Hot Wings are bound to become a cherished turkey hunting camp meal.
Ingredients:
Gobbler wings
Breading
Oil for frying
Wing sauce to your taste
Instructions:
To prepare Gobbler Hot Wings, start by cutting chunks of gobbler breast meat and rolling them in breading. Fry the breaded pieces until the breading adheres well to the meat. Once nicely coated, arrange the breaded gobbler chunks on a cookie sheet and drizzle them with your favorite wing sauce. Bake the wings at 350°F until they are fully cooked through. For that finger-licking finishing touch, give the cooked pieces another generous coating of wing sauce before serving. Gather your fellow hunters and savor these scrumptious Gobbler Hot Wings, which are sure to become a highly anticipated turkey camp tradition.
Chopped Duck Sandwiches with Cherry Barbecue Sauce
Indulge in these mouthwatering Chopped Duck Sandwiches with Cherry Barbecue Sauce, a dish that's so delicious it might even distract you from your outdoor adventures. This versatile sauce is also perfect for chicken, so consider making a double batch to freeze and enjoy later.
Ingredients:
2 lbs duck meat, cooked and chopped
1 cup apple cider vinegar
1/3 cup ketchup
1/3 cup chopped onion
1/3 cup dried tart cherries
1/8 cup water
1 ½ tbsp molasses
1 large dried ancho chili pepper, seeds and stem removed
1 garlic clove
½ tsp ground coriander
Pinch of ground cloves
4 large Kaiser rolls
Instructions:
Grill or sauté duck breasts or whole ducks, then chop the cooked meat.
In a medium saucepan, combine the apple cider vinegar, ketchup, chopped onion, dried tart cherries, water, molasses, ancho chili pepper, garlic, ground coriander, and ground cloves (exclude the duck).
Bring the mixture to a boil, then reduce heat to medium-low, cover, and simmer until the cherries are tender about 20 minutes.
Allow the sauce to cool, then puree with an immersion blender.
If needed, return the sauce to the pan and simmer uncovered until it thickens to the consistency of tomato-based barbecue sauce.
Spoon the duck and cherry barbecue sauce mixture onto the Kaiser rolls.
Hunter Cocktails
Buck Hunter
The Buck Hunter is a refreshing and invigorating cocktail, perfect for celebrating a successful day of hunting. This drink combines the bold flavors of bourbon with the bright, zesty notes of ginger and lime, creating a well-balanced and revitalizing beverage.
Ingredients:
6 oz. Bourbon
2 1/4 oz. fresh lemon juice
2 1/4 oz. ginger syrup
1 1/2 oz. water
4 oz. sparkling water
3 Dashes of Angostura bitters
Duck's Fart
Don't let its quirky name fool you – the Duck's Fart is a smooth and indulgent shooter that's sure to be a hit around the campfire. With layers of rich coffee liqueur, Irish cream, and Crown Royal whiskey, this delightful shot offers a surprising mix of flavors that will have everyone coming back for more.
Ingredients:
1 oz coffee liqueur (such as Kahlúa)
1 oz Irish cream (such as Baileys)
1 oz blended whiskey
Deer Camp Old Fashioned
A classic with a wild twist, the Deer Camp Old Fashioned elevates the traditional cocktail by incorporating a touch of maple syrup. The result is a sophisticated and warming drink, perfect for sipping by the fire after a long day in the woods.
Ingredients:
2 oz bourbon or rye whiskey
1/2 oz pure maple syrup or honey
club soda
Hunter's Cocktail
The Hunter's Cocktail is a simple yet elegant drink that blends the warmth of whiskey with the sweet and seducing notes of cherry brandy. This timeless libation is perfect for unwinding and sharing stories of the day's adventures.
Ingredients:
1 1/2 oz whiskey (bourbon or rye)
1/2 oz cherry brandy
Maraschino cherry, for garnish
Check out other articles on cooking:
Bear Meat Recipes
Wild Turkey Cooking Guide: Delicious Recipes & Cooking Tips
How to Cook Wild Goose and Duck – Good Tips and Simple Recipes
A Hunter's Guide to Cooking Wild Boar
Cooking Wild Game
FAQ
What are some of the best deer camp meal ideas?
To make your deer camp experience memorable and delicious, consider preparing meals like Venison Sloppy Joes, Venison Chili, or Bacon Wrapped Venison Tenderloin. These dishes not only showcase the rich flavors of venison but also provide comforting and satisfying meals after a long day of hunting.
What drinks should I serve at my hunting camp?
Hunting camp drinks should be warming, flavorful, and easy to prepare. Some popular options include Buck Hunter, Duck's Fart, Deer Camp Maple Old Fashioned, Hunter's Cocktail, and Campfire Mulled Wine. These beverages are perfect for sipping around the fire and toasting a successful day in the field.
What are some creative hunting camp food ideas that go beyond traditional recipes?
To elevate your hunting camp cuisine, try experimenting with dishes like Gobbler Hot Wings, Chopped Duck Sandwiches with Cherry Barbecue Sauce, or Venison Sloppy Joe. These recipes put a unique spin on familiar favorites, offering a fresh and tasty way to enjoy the fruits of your labor.