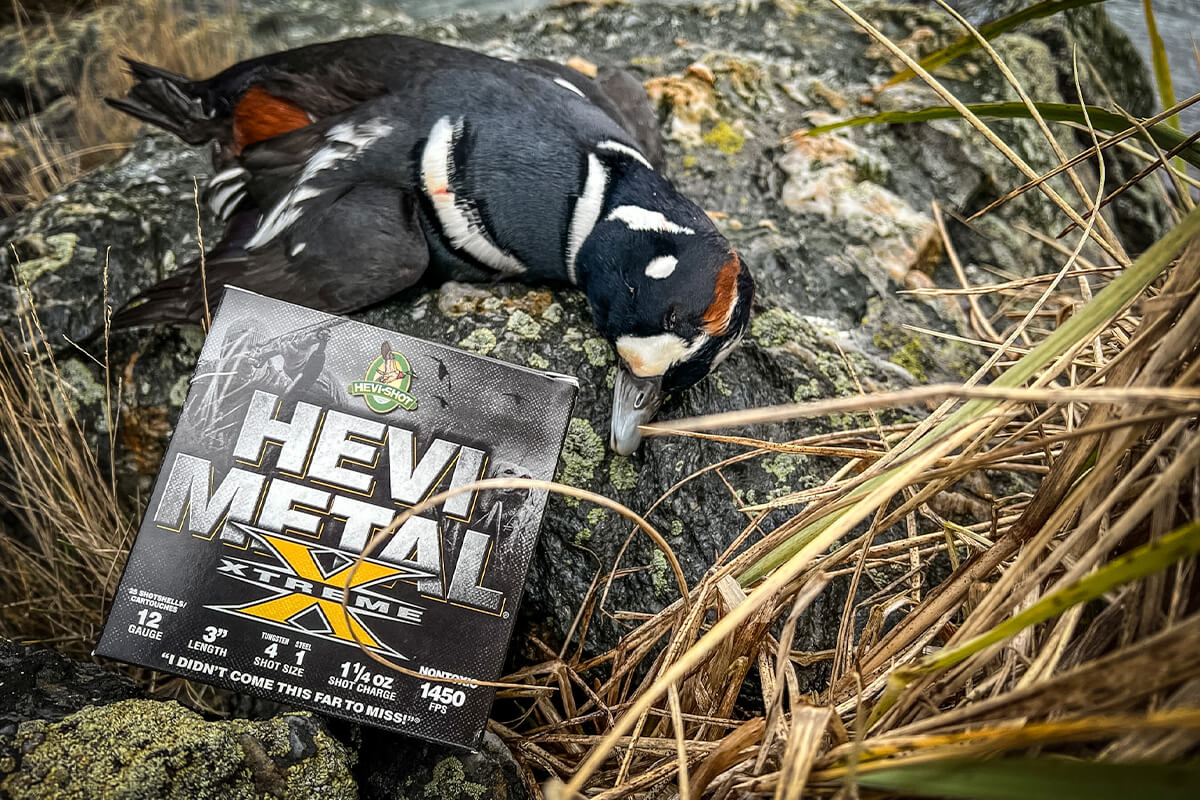 Affiliate Disclosure: This page contains affiliate links. We earn from qualifying purchases.
HEVI-Shot HEVI-Metal Xtreme
HEVI-Shot is stealing the show with their brand-new, bad-to-the-bone blend of 30% HEVI-XII tungsten pellets stacked over steel. At three shot sizes smaller, the ultra-dense leading layer of tungsten pellets hit 53% harder than steel to deliver fatal blows over the decoys. This ground-breaking load features HEVI's sister brand Federal's FLITECONTROL FLEX wad that produces consistent long-range patterning at blistering velocities, and is safe to shoot in all ported and non-ported chokes. Available in Fall 2023, in four configurations of 3-inch, 12- and 20-gauge options with #4 or #6 tungsten and #1 or #3 steel, respectively.
$60 per 25 | hevishot.com
Federal Premium Black Cloud 28-Gauge
Steel will always have its place among waterfowlers, and now sub-gauge shooters have just as many ammo options as their bigger-bored brethren. With a cleaner-burning, high-performance primer, Black Cloud blazes out of the barrel at 1,400-fps to push its payload partners of 40% FLITESTOPPER steel pellets and 60% premium-grade steel pellets for plenty of downrange energy. The rear-opening FLITECONTROL FLEX wad delivers both improved pattern consistency and efficiency, and can be safely sent out ported and standard shotgun chokes. Look for a full in-the-field review soon in WILDFOWL magazine!
$41 per 25 | federalpremium.com
Winchester Bismuth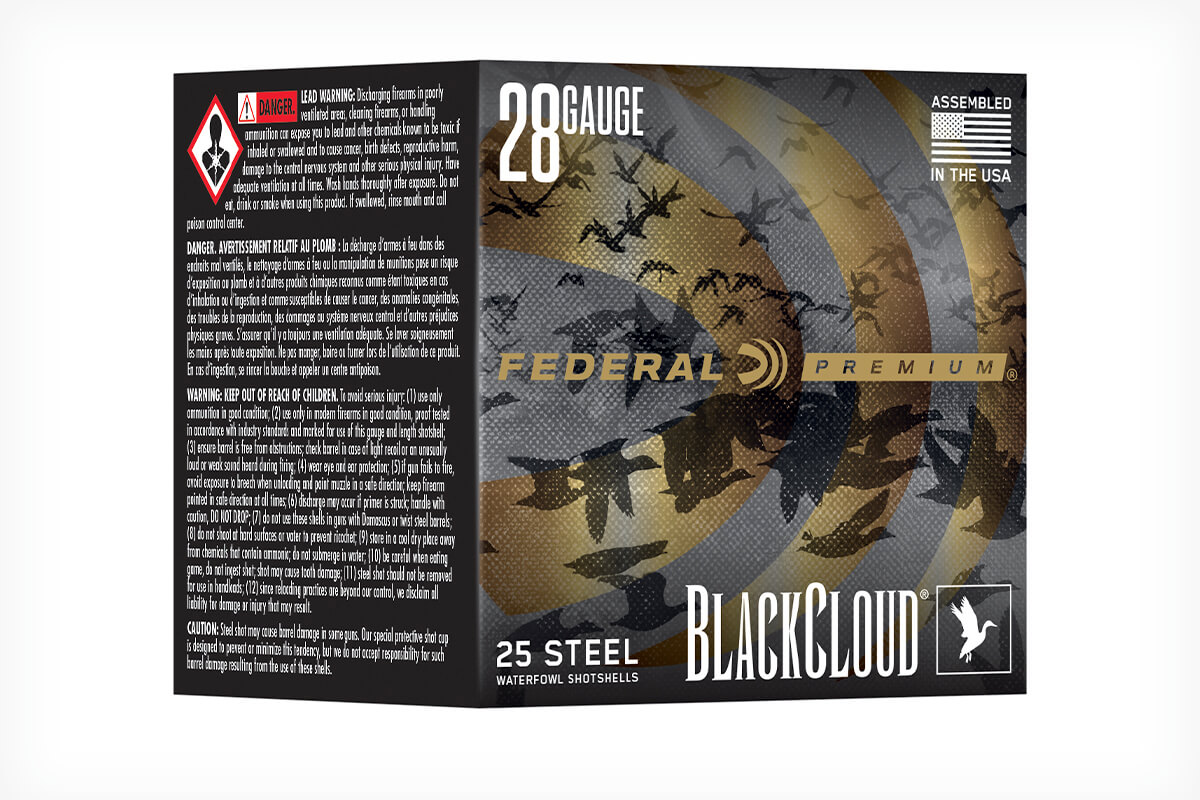 Not all bismuth payloads are created equal. Unlike other bismuth products on the market, Winchester's lethal load contains a buffered payload that produces far more pellets on target. The tin-plated, 100% pure bismuth shot is smoother and rounder to prevent flaking and fracturing to produce tighter patterns and ultimate downrange demolition for true long-range performance. The water-resistant, double-sealed DryLok wad to ensures proper ignition when the moment matters. Winchester Bismuth is available in both 12- and 20-gauge options.
$55-$62 per 25 | winchester.com
Fiocchi Golden Waterfowl Bismuth 28-Gauge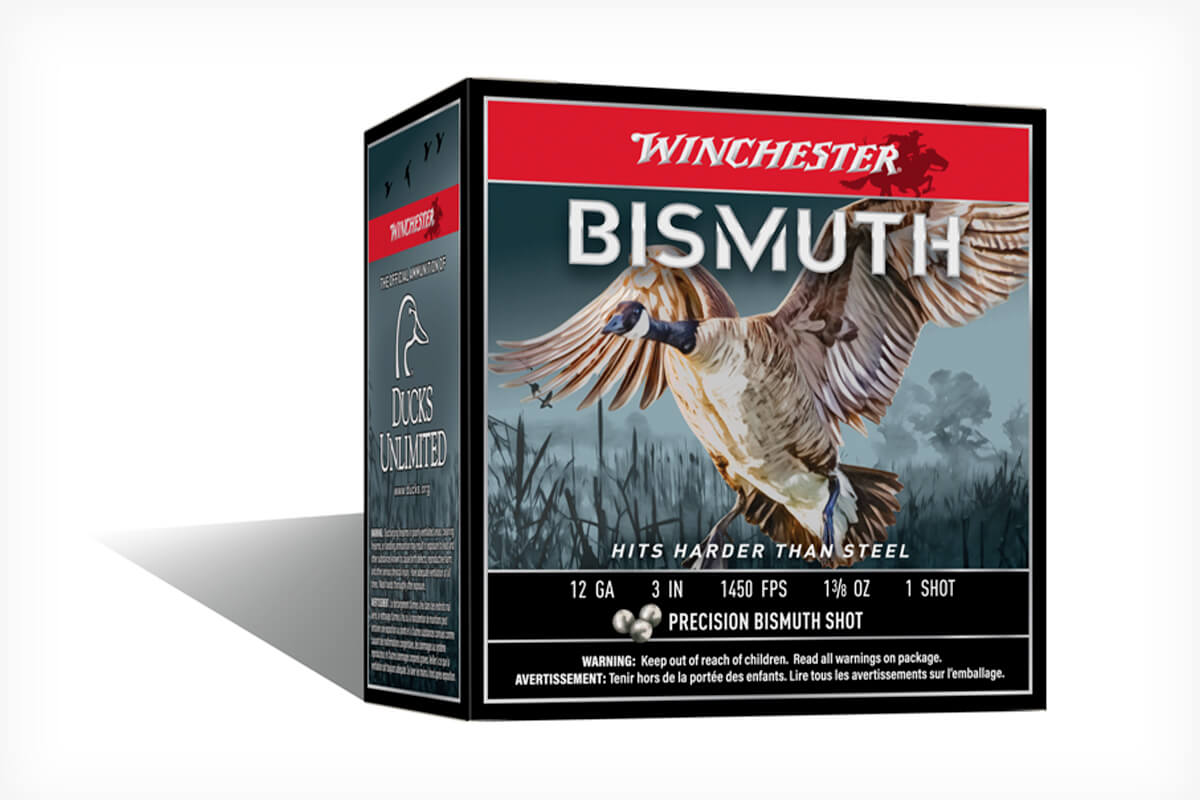 With the tight-shooting 28-gauge shotgun craze in full force, Fiocchi has expanded their ever-popular Golden grade of shotshells into a brand-new offering for 2023, now available in a 3-inch, 1 5/16-oz., 1,350-fps, #4 28-gauge shell. Designed to deliver dense, feather flopping patterns at a high-velocity, this new beak-buster will help to make your small bore becomes the deadliest shooter in the duck blind next season.
$TBD per 10 | fiocchiusa.com
APEX Ammunition Mossy Oak Shadow Grass Habitat Waterfowl Blend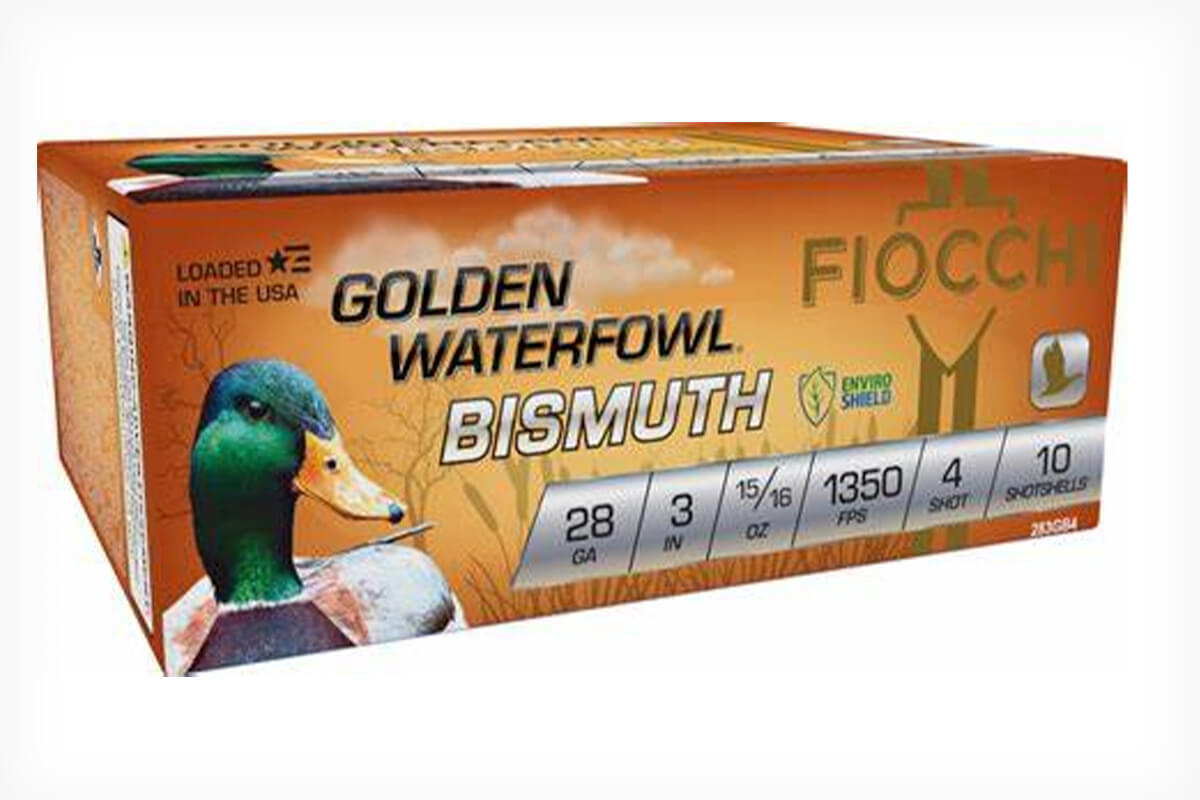 Known for producing industry-leading, bird-banging blended loads, this new limited-edition shotshell is everything you've come to expect from APEX. The unique handloaded duplex shell combines your favorite camouflage pattern with a lethal dose of bone-crushing #8 TSS and a slap of premium #3 zinc-plated steel to seal the deal on any ducks and geese that dare to visit your spread.
$52 per 25 | apexmunition.com
Browning Ammunition Wicked Wing XD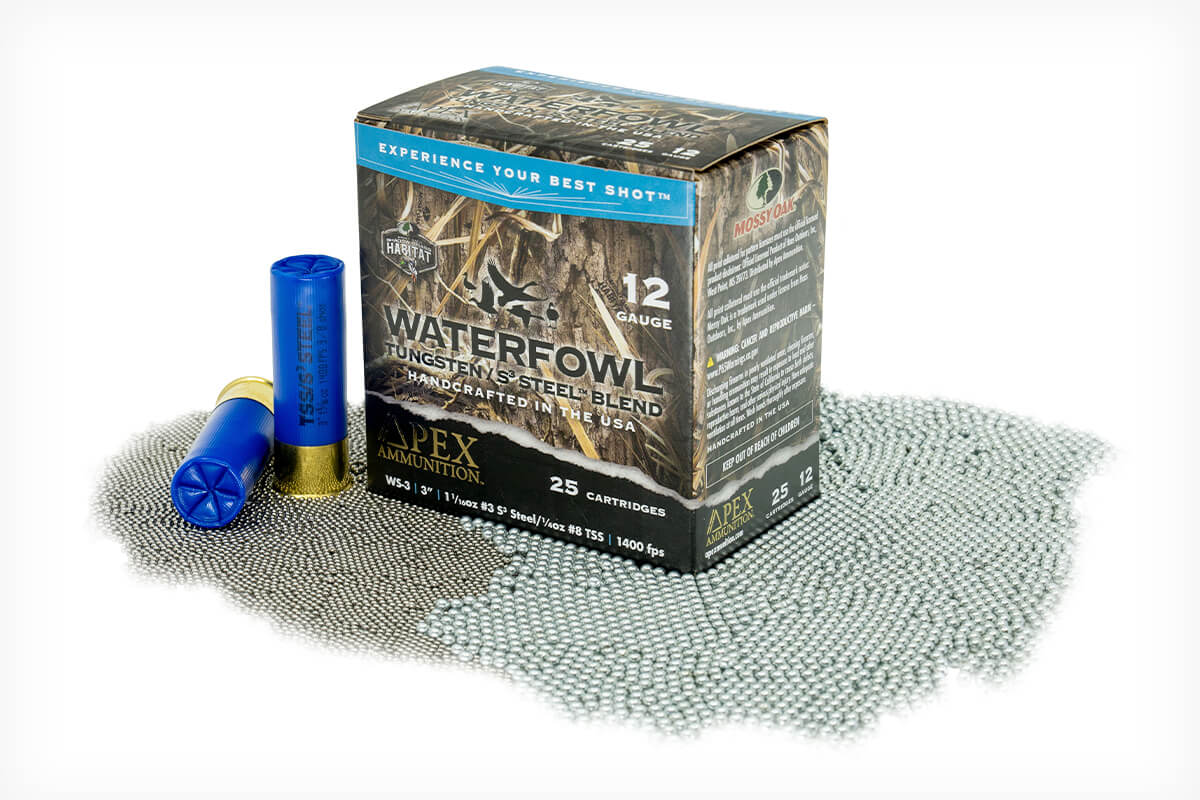 Wicked Wing XD is a high-velocity, flight-stopping waterfowl load built to meet the daily demands of hardcore hunters. It's made with the roundest, smoothest, most uniform and aerodynamic, treated and plated steel shot available to go the extra distance. The Wicked Wad ensures proper shot release upon existing the barrel for tight patterning and maximum downrange energy in all conditions. This wicked awesome beak-buster is available in several 12- and 20-gauge offerings.
$23 per 25 | browningammo.com
HEVI-SHOT HEVI-Hammer Waterfowl 3.5-Inch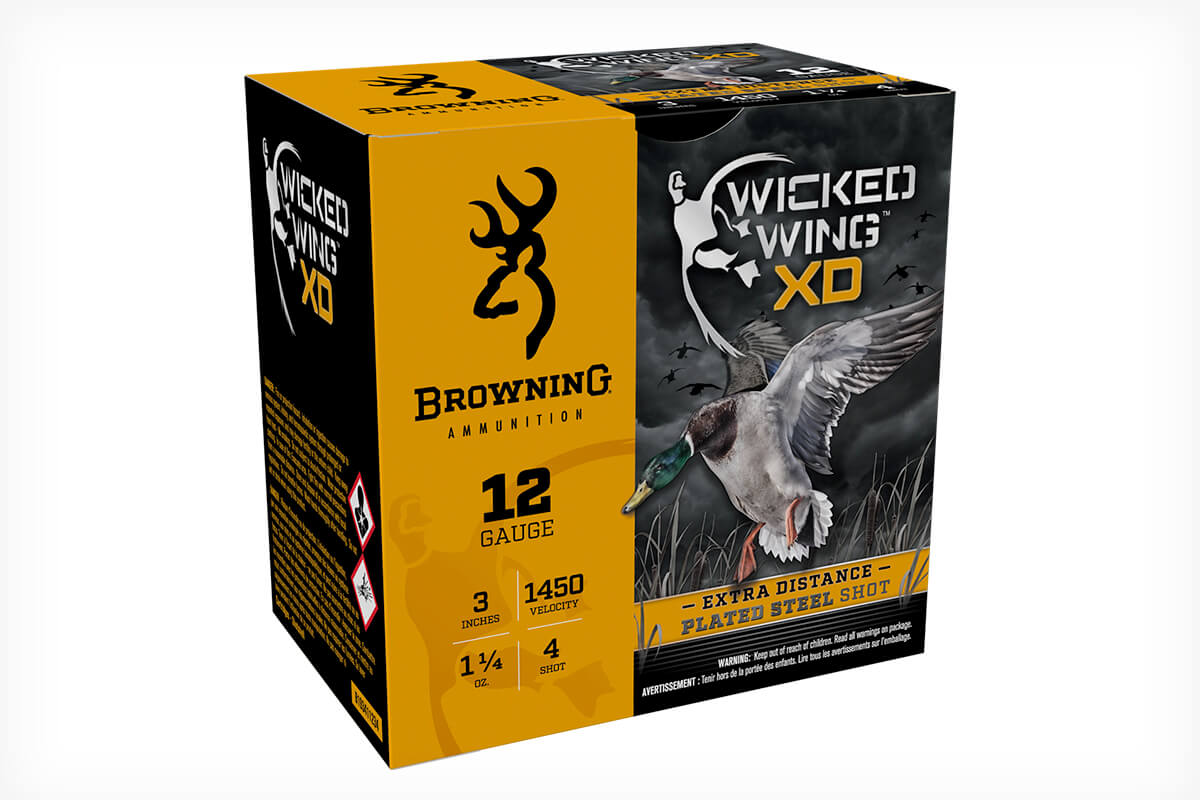 When only the biggest will do, bring in the big guns. This brand-new 12-gauge 3.5-inch hard-hitting shotshell drops a bismuth hammer stacked over a steel slammer to bring more birds down to their demise. At a smoking 1,500-fps, this fast-flying load of #2, #4, or BB shot sends a front-loaded blast of 15% bismuth for long-range destruction and cleaner kills. Also available in other 12- and 20-gauge configurations.
$39-$44 | hevishot.com
Baschieri & Pellagri Dual Bismuth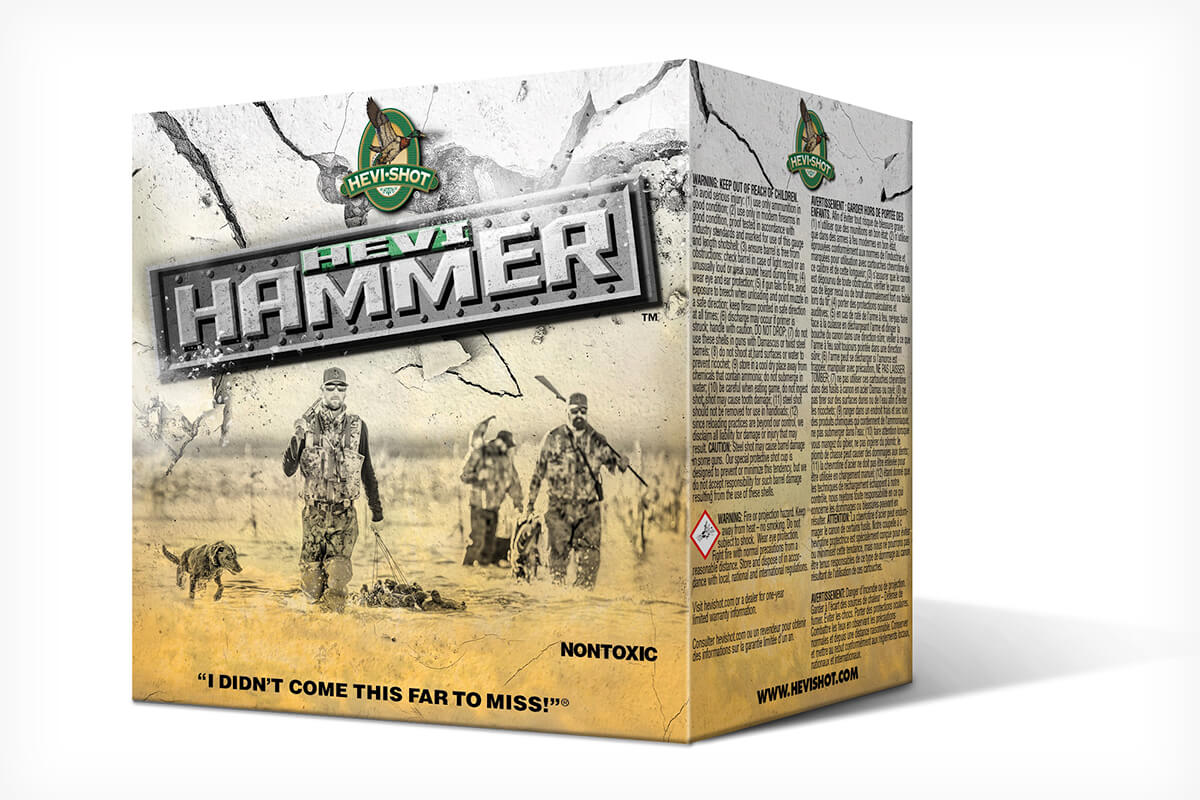 New for 2023, B&P continues a legacy of producing the world's premier hunting shotshells in their brand-new Dual Bismuth load. Using two shot sizes of uniformly stacked, heavy and hard-hitting bismuth, softer-than-steel payload is sure to become your next top-shelf, fowl-folding shotshell. Dual Bismuth is available in 2 ¾- and 3-inch 12-gauge filled with #3 + #4 shot. B&P's feel-good, 100-percent biodegradable GreenCore Wad is designed to protect your barrel while ensuring maximum pattern performance for superior downrange destruction.
$TBD per 10 | baschieri-pellagri.com
Remington Premier Bismuth
Now available in all popular shotgun gauges, Remington's Premier Bismuth is primed to let your patterns fly farther and hit harder to put more birds in the bag. Loaded with top-tier components, this dense feather duster carries more retained energy at longer distances to drop ducks and geese stone dead. Ready for all-season shooting and safe for classic and modern shotguns, the punch-packing Premier Bismuth is an up-and-coming favorite among serious waterfowlers.
$58-$75 per 25 | remington.com
Kent Cartridge Fasteel 2.0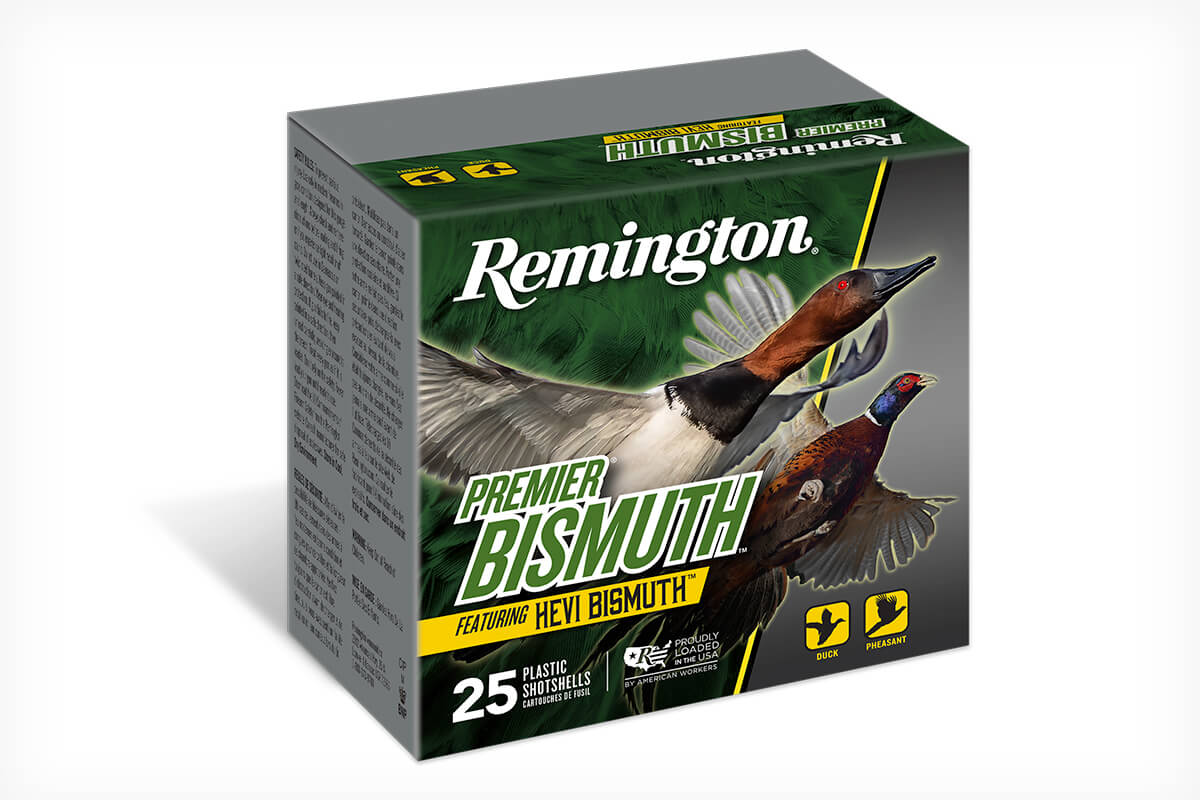 Some things in life just get the job done. Kent's Fasteel has a vast and loyal following for a reason. Easy on the wallet but hard on migrating fowl, Fasteel 2.0 gives waterfowlers a load and shot size for every situation. Available in 12- and 20-gauge, Fasteel 2.0 hulls are fitted with high-performance base-wads that promise no-fail function in semi-auto shotguns. Highly uniformed, the Precision Steel pellets provide exceptional patterns, and the zinc-plated shot and nickel heads resist corrosion inside and out. Stamped with CX2000 Primers, ignition is immediate, and busting beaks is imminent.
$25-$35 per of 25 | kentcartridge.com
Federal Premium HEVI-Bismuth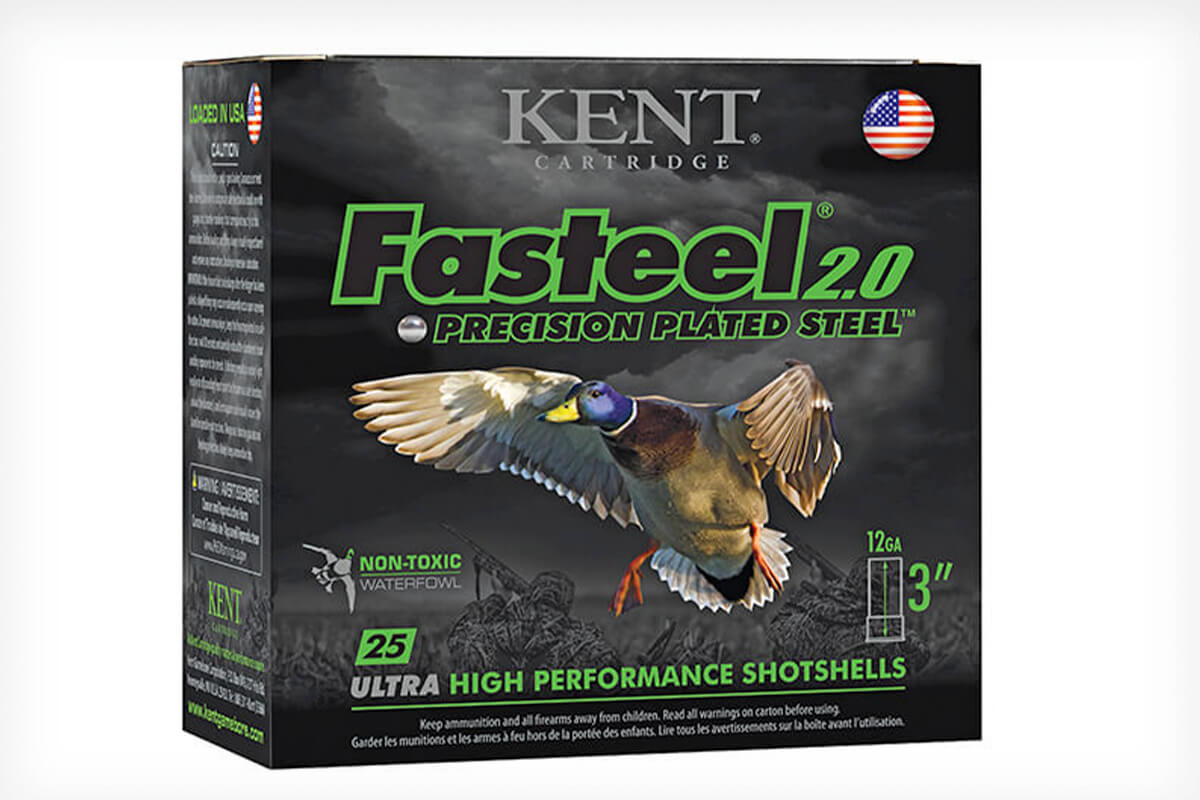 Containing a powerful pellet punch of the industry-leading HEVI-Shot for any waterfowl and upland bird that braves your bead, Federal Premium's brand-new HEVI-Bismuth produces a punishing pattern of downrange destruction. A rear-deploying FLITECONROL FLEX wad creates improved downrange pattern consistency and efficiency, and this Bismuth load is safe to shoot in any modern or classic shotgun.
$67-$77 per 25 | federalpremium.com