BOSS Tom shot shells are one of the most impressive tungsten turkey loads that I have yet seen and tested. And no, this review is not sponsored or incentivized. The BOSS Toms are available in 12, 20, and 28 gauge as well as .410 bore.
These shells are innovative for two main reasons:
First they feature copper plated 18 g/cc tungsten shot, commonly referred to as TSS (Tungsten Super Shot). If you don't know why copper plated shot matters, check out this study I put together.
Second they one of the most reasonably priced shells in the super performance turkey load category. As of this review, they sell for $45 for a box of 5, which is between 25-60% cheaper than many of their competitors. Keep in mind that many loads labeled TSS are not 100% 18 g/cc tungsten. Many cheaper ones are a blend of tungsten and steel or polymers or something else. BOSS Tom is nothing but pure tungsten shot.
The Specs
In every gauge, you have two options, #7 shot or #9 shot. The 12 gauge and the 20 gauge both have 2 oz. of tungsten shot in 3" shells. The only advantage the 12 gauge gives you is an extra 50 fps topping out at 1150 fps.
Do other manufactures give you the option for more shot? Yes. Do they give you the option for more velocity? Yes. But consider this, as velocity increases patterns tend to disperse much faster. More speed will not kill the turkey any deader, more on that later. Also, 2 oz. of #9 TSS shot is 724 pellets, do you really need more pellets than that? Certainly not. And you pay for those extra pellets and that extra velocity that other brands give you, you pay both in dollars and in recoil. That said, limited configurations are going to be a negative for some hunters.
How They Tested
I did both pattern testing and ballistics gel testing comparing the BOSS Tom 12 gauge #9 with what I consider to be the best lead turkey ammo on the market, the Winchester Long Beard XR 12 Gauge #6. I'll put that video below, but the results were as such, the BOSS Toms provided 50% more pattern density and 32% more ballistics gel penetration.
The BOSS Tom #9 actually penetrated deeper than the Long Beard XR #4 shot in another test I did at the same time in the same gel. You cannot kill a turkey any deader than with copper plated #4 lead shot. But the BOSS Tom #9 will outperform it.
My Take On Pattern Density
In my Mossberg 930 with a 28 inch barrel using a Carlson's Long Beard choke tube at 0.660 constriction, the BOSS Tom put 290 pellets in a 10" circle at 40 yards. That is a lot of pellets. Now some folks want to see even more pellets in a 10" circle at that range, and with other chokes/barrels you may.
But I don't want my shot denser than that at 40 yards. Why? Because denser than that does nothing but cut down on my margin of error. Whether you have 290 pellets in a 10" circle or 10,000 pellets, the end result is the same, the gore just goes up. I prefer a little pattern dispersal, I want some wiggle room. In fact, I want my pattern to be EXACTLY the way it is in the BOSS Toms. Which makes them a great fit for me. If you have other goals you may want to test other chokes.
This past turkey season I was hunting with the BOSS Toms and I missed a turkey at 38 yards. I killed it though, even with a missed shot. I pulled the shot to the side and the 10 inch circle was next to the turkey and hit squarely on a mound of dirt. Yet several pellets still hit the bird in the head and neck and dropped it right to the ground. With BOSS Tom's, the peripheral pattern that hits the bird when you miss with the core pattern is still better than best core patterns in most regular lead loads. For me, this kind of pattern is ideal. But you do you.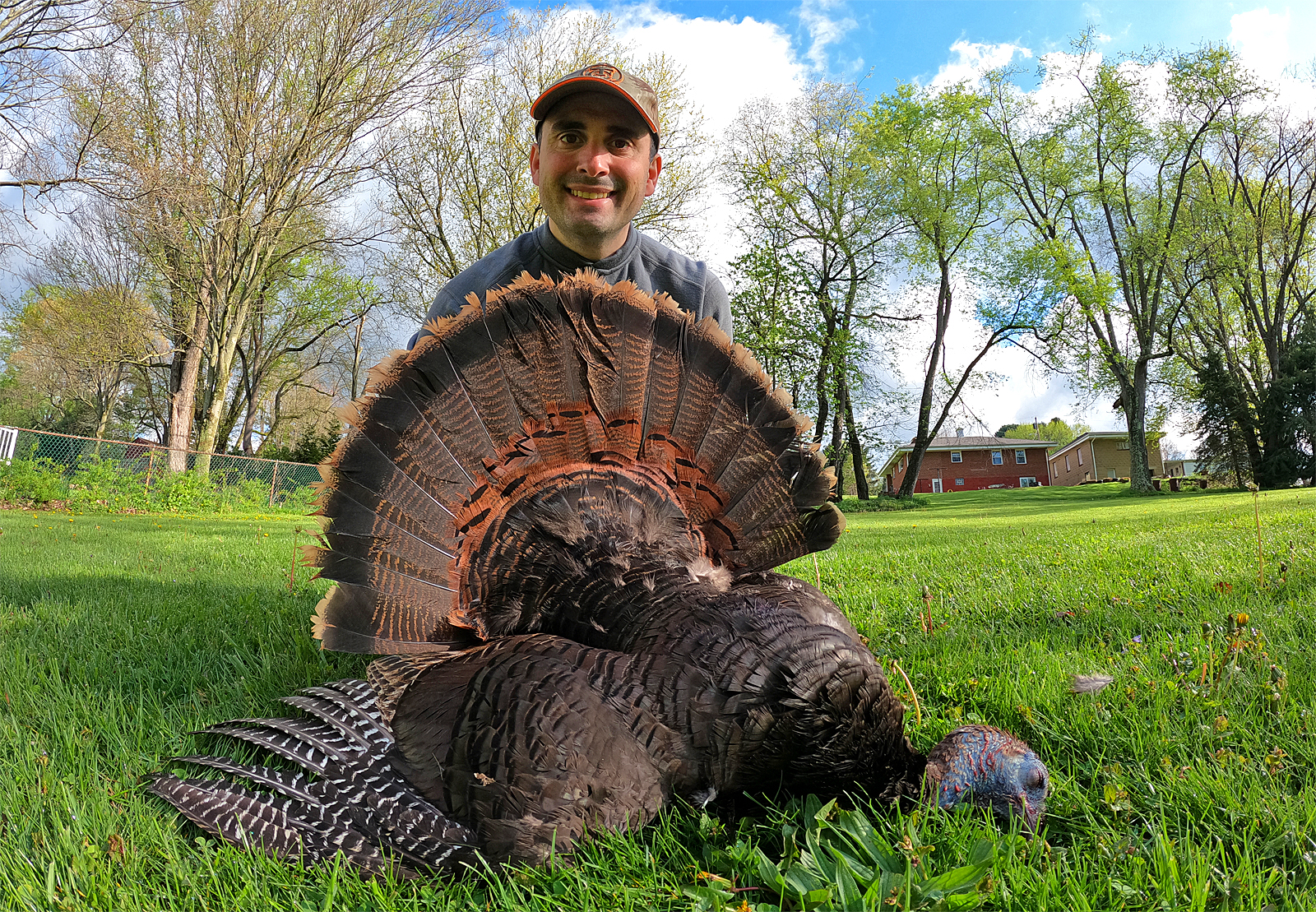 The Final Analysis
So why use the BOSS Toms? I like them because they give me more margin of error at regular range and they extend my effective range. I also like how I can get more penetration than with #4 lead and almost double the pellets of #6 lead. That is a pretty big advantage.
Most see it as a disadvantage but I honestly like how they only have one payload offering per gauge. I like the simplicity of knowing they decided this is the best performing load and that is the only one for sale. Since they focus on the top loads, they are always in stock. I looked for other TSS brands to compare against the BOSS and none where in stock anywhere when I was looking, but BOSS had plenty of supply.
When comparing BOSS Tom to other brands selling TSS loads like Federal, Apex, Hevi-Shot, and the dozens of other good companies, I prefer the BOSS Tom because it is copper plated and less expensive. Performance wise, BOSS Tom destroys every lead and tungsten blended shot on the market.
Comparing BOSS Tom to other pure TSS loads, results are going to be very close, your barrel/choke combo could sway it one way or another. Considering it is way cheaper and will perform as good or better than the best competitors on the market makes it a no brainer for me. Some say $9 a shell is a lot for ammo, and they would be right, but I typically shoot 1-2 shells per year, so once you get it sighted in, that is $9-$18 a year for turkey ammo. For me that's fine, I spend more than that on my post hunt lunches.
BOSS Tom Advantages:
Copper plated TSS shot
Cheapest TSS load in its lass
Outstanding core pattern
Very helpful periphery pattern
#9s out penetrate lead #4s
Almost double the pellets of lead
They are in stock when other TSS brands are now
BOSS Tom Disadvantages
TSS makes it expensive to pattern test your gun
Limited options for payload and velocity
You have to order directly from their website
I was drawn towards the BOSS Toms because of their lower price in the TSS turkey load market and BOSS's reputation for outstanding quality. They are able to be below market pricing because BOSS is a direct-to-consumer company, so they can provide high quality shot shells, that are made in the U.S. at lower prices than the bigger brands because they cut out the middlemen. BOSS is perhaps best known for the copper plated bismuth waterfowl hunting shells, for which I also did a full review like this one.
BOSS Tom 2.0 Update
As an update to this review, BOSS released a new version of their turkey shell this year with even more shot in it. The new BOSS Tom's weigh in at 2.5 oz of #9 TSS going at 1050 fps. And they are very impressive shells. These 3″ shells have the same amount of shot as many 3.5″ shells. The extra payload is very impressive. Here is a multi-choke tube pattern test video I did with the new shells.

The new BOSS Tom shells are very impressive, so much so that I decided to see what they could do at both 40 yards and 60 yards, with both the #7 shot and the #9 shot. I did a full pattern test for both shells at both ranges and did a ballistics gel test to see how much penetration each provides at 60 yards. The results were very impressive.
The #9 shells had much more pattern density at both ranges. The #7 pellets had more ballistics gel penetration which is a given of course. BUT the #9 still had nearly 3″ of gel penetration even at 60 yards. So even these slow 1050 fps tiny #9 are super effective at 60 yards. And due to the penetration and extra pattern density, the #9 will actually give you more range than the #7. Yes the bigger #7s will have more energy but their pattern will degrade long before it matters.
In fact, the maximum range on this #9 ammo is going to be much further. It appears that they will retain enough ballistic energy to kill a turkey as far as you could hope to maintain a decent pattern. I didn't test them this far, but I assume they are likely effective out to 70 yards, maybe even 80 yards before the pattern becomes to thin to effective. Here is another video I did with that entire long-range test. However, you do want to consider that shooting turkeys at those ranges is going to put a lot of pellets in the breast meat of the bird. So, I do not recommend hunting them from that kind of distance, but the ammo is good enough to do it.
Be sure to listen to The New Hunters Guide Podcast, and check us out on YouTube.
Till next time. God bless you, and go get em in the woods!
George Konetes Ph.D. – Founder and Host of the New Hunters Guide.
The New Hunters Guide is simply what George wishes he would have had when learning how to hunt; a single place to get practical hands on knowledge about different kinds of hunting, gear, strategy, and tips that can improve your comfort and fun factor in the woods.