One of hunting's greatest appeals is the challenge. It's a return to our primitive days when man and animal existed as predator and prey. The "Five Stages of a Hunter" include the Method stage, focusing on the techniques, and the Trophy stage, the pursuit of specific animals. The animals on this list are some of the most challenging hunts in the U.S. While some of the challenges are based solely on the animals themselves, location can also test a hunter's skill.
Coues Deer
Unlike a Midwest whitetail, a trophy Coues deer rack will hardly reach 130 inches. Instead, what makes a Coues deer a trophy animal is the challenge of actually finding one.
The gray-coated Coues are remarkably skilled at disappearing into the arid landscape of the southwest that they call home. The rocky canyons and hills that these deer live in are difficult to navigate quietly. With scant cover, it is challenging to put on a spot and stalk successfully. Hunters will likely spend many hours in the morning behind a spotting scope to locate a deer, only getting a chance to approach when the deer beds down to escape the heat.
Best Chance: Arizona-Archery
While archery hunting Coues deer is a challenge, over-the-counter (OTC) tags are available for archery season. Arizona's archery season falls in step with the peak rut, so your chances of locating a buck are much better than in other seasons.
Roosevelt Elk
Any successful elk hunt is a feat worth celebrating. Most hunters are familiar with Rocky Mountain elk and their terrain. The Roosevelt elk is the largest of the four elk subspecies and lives in just a handful of locations.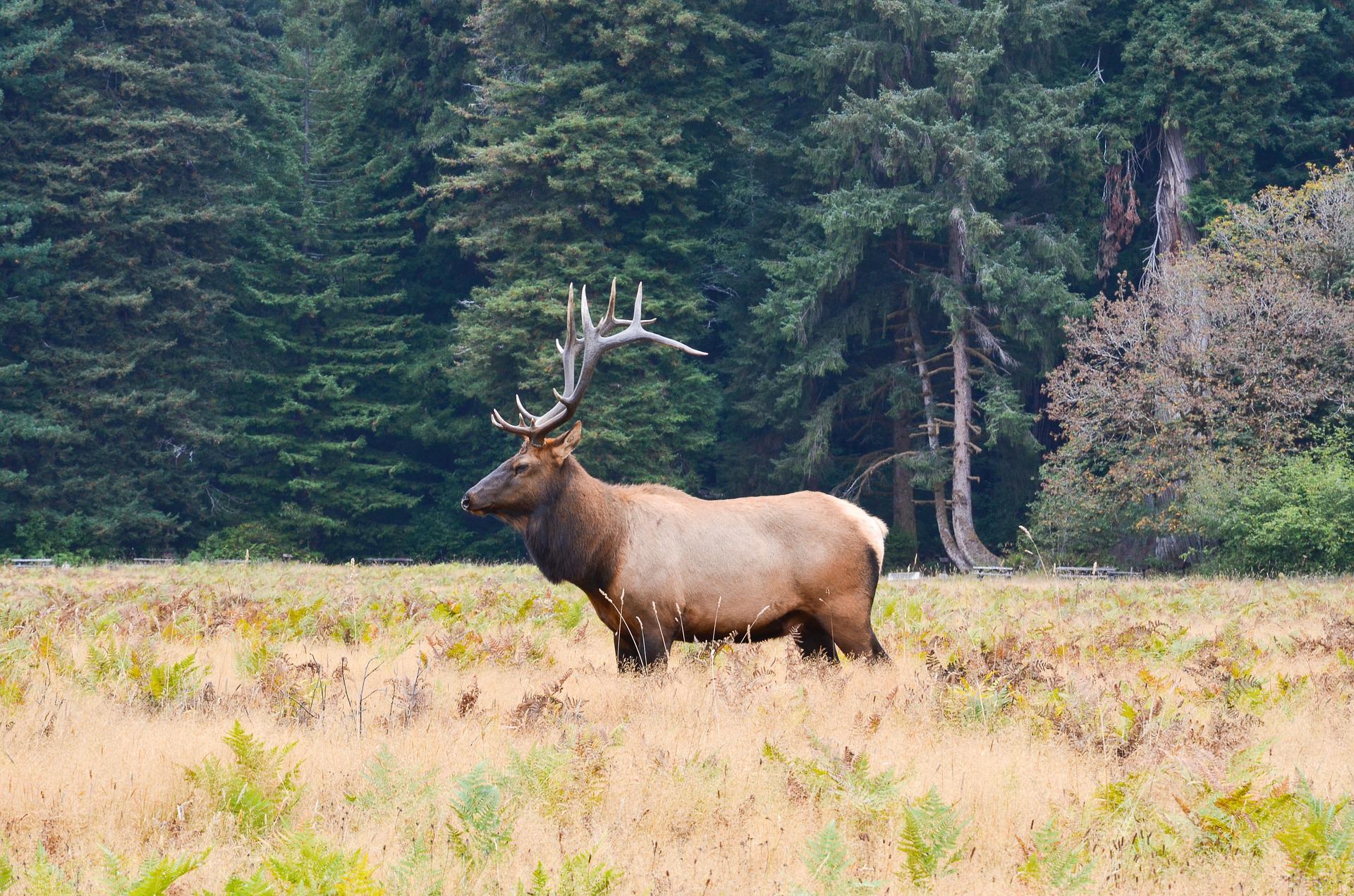 The Roosevelt elk lives in just a handful of locations where dense forests and high volumes of rain pose a challenge to hunters.
Not only are these places limited, but the dense forest and incredible volume of rain found there pose an even greater challenge. The heavy vegetation of the Roosevelt's native range also muffles calls and limits visibility, hampering most glassing. Expect plenty of rain and aching legs from the steep elevation.
Best Chance: Oregon-Archery
Oregon offers a month-long archery season for Roosevelt elk with OTC tags available. Bulls are responsive to calling and have yet to become pressured by the full brunt of hunting season. Notching a tag will take work to get back into public land away from other hunters, but the chances of getting a bull within range are better than in other seasons. Whether or not you can thread an arrow through the dark timber is on you.
Bighorn Sheep
If ever there was an animal to drive hunters well past their breaking point, it would be sheep. In the lower 48, sheep tags are tough to come by. Either expensive or requiring years of application, a sheep hunt is a once-in-a-lifetime hunt for many.
This rarity isn't the only thing that makes sheep so hard to hunt. Spotting these elusive animals among the rocky outcroppings they call home requires plenty of time glassing. Even with a steady hand and sure shot, making sure you shoot the sheep where you can retrieve it can be a challenge.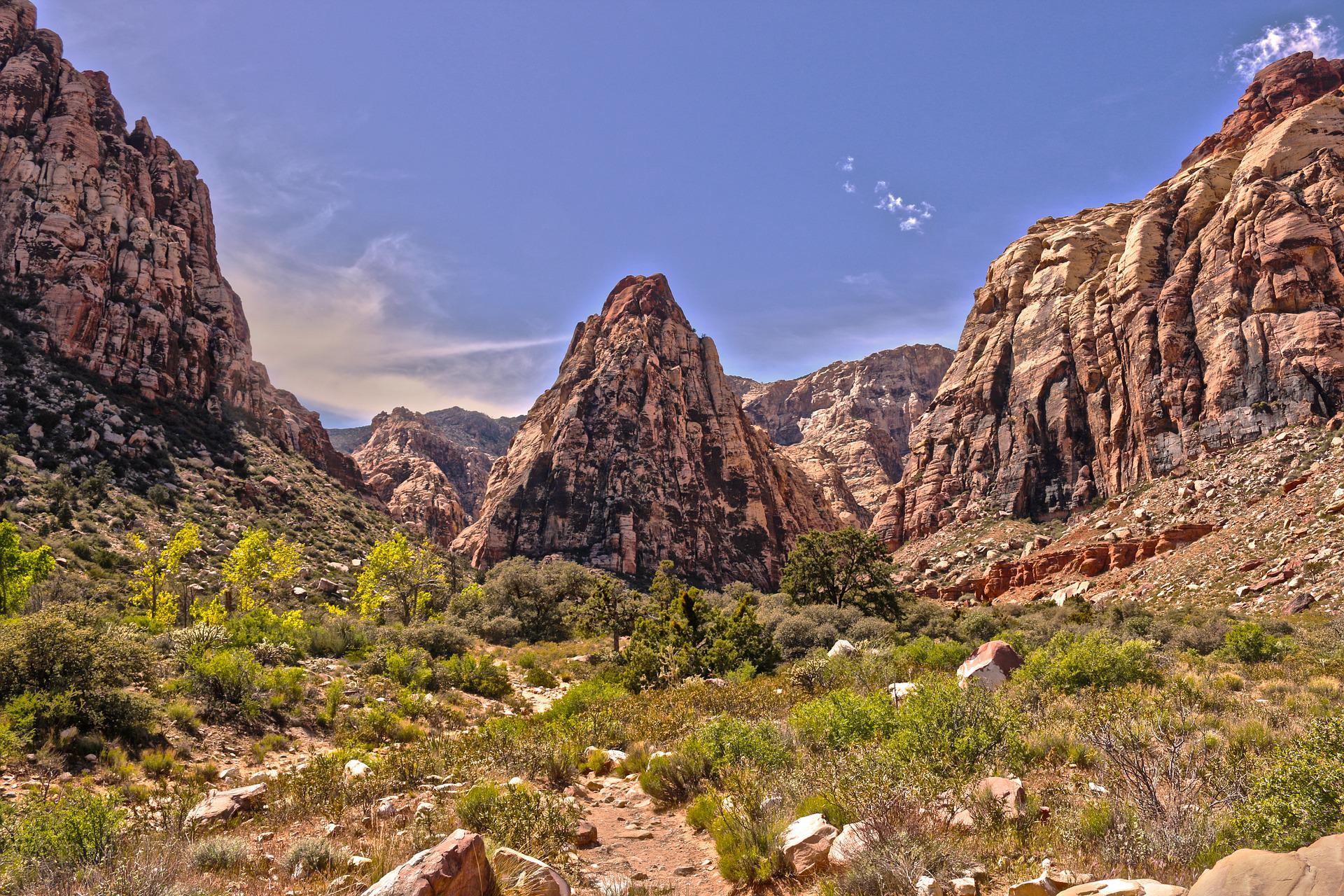 Spotting bighorn sheep among the rocky outcroppings they call home requires plenty of time glassing.
Best Chance: Nevada
While all sheep hunts are hard to come by, Nevada offers the greatest number of sheep tags overall. Plus, a good portion of those are non-resident. Tags are unit-based, so overcrowding is not an issue. For hunters looking to bring home a trophy ram, on average, the state produces rams with a B&C score of over 150 inches.
Mountain Goat
Goats live in the most desolate and treacherous terrain featuring shale-covered mountain sides and sheer cliff faces. There's an old saying that "mountain goat country begins where sheep country ends." If getting to sheep country was hard, getting to mountain goat country is even harder.
The remoteness of these mountain passes requires hunters to pack everything in. Camp is little more than an ultralight tent and a jetboil for making dinner. The weather is another battle, from swirling wind blowing your scent to heavy fog and snowstorms. With visibility changing rapidly, there is no guarantee that you will be able to see the goats you glassed an hour ago.
A goat's thick fur also throws off conventional wisdom for anchoring shots, resulting in many bounding away with little more than a haircut. Hunters will do well to aim a few inches lower than they would on a deer or sheep. Goats also have the unexplainable ability to lodge themselves in areas that are nearly impossible to recover. Hunters should try to place as many shots as possible to anchor the goat before it takes a death tumble halfway down the mountain.
Best Chance: Kodiak Island, Alaska
Goat tags in the lower 48 require many years of application. While Alaska's tags are slightly easier to draw, there is a caveat: when hunting bears, sheep, or goats in Alaska, you must hunt with a guide. While this does add a cost to your hunt, you can reap the benefits of local knowledge and a second set of eyes glassing for goats.
Chukar
Compared to the grand mammals listed so far, it may seem odd to include a bird on the list of most difficult hunts. The chukar earns its spot on this list as both a difficult shot and a challenging hunt.
Chukar is a non-native partridge species from Asia that has taken residence in the southwestern United States. These birds favor steep hillsides and ravines to roost and forage, and as a result, hunting them is an exhausting task for hunters and dogs. Chukar behave erratically too, running uphill and flying downhill.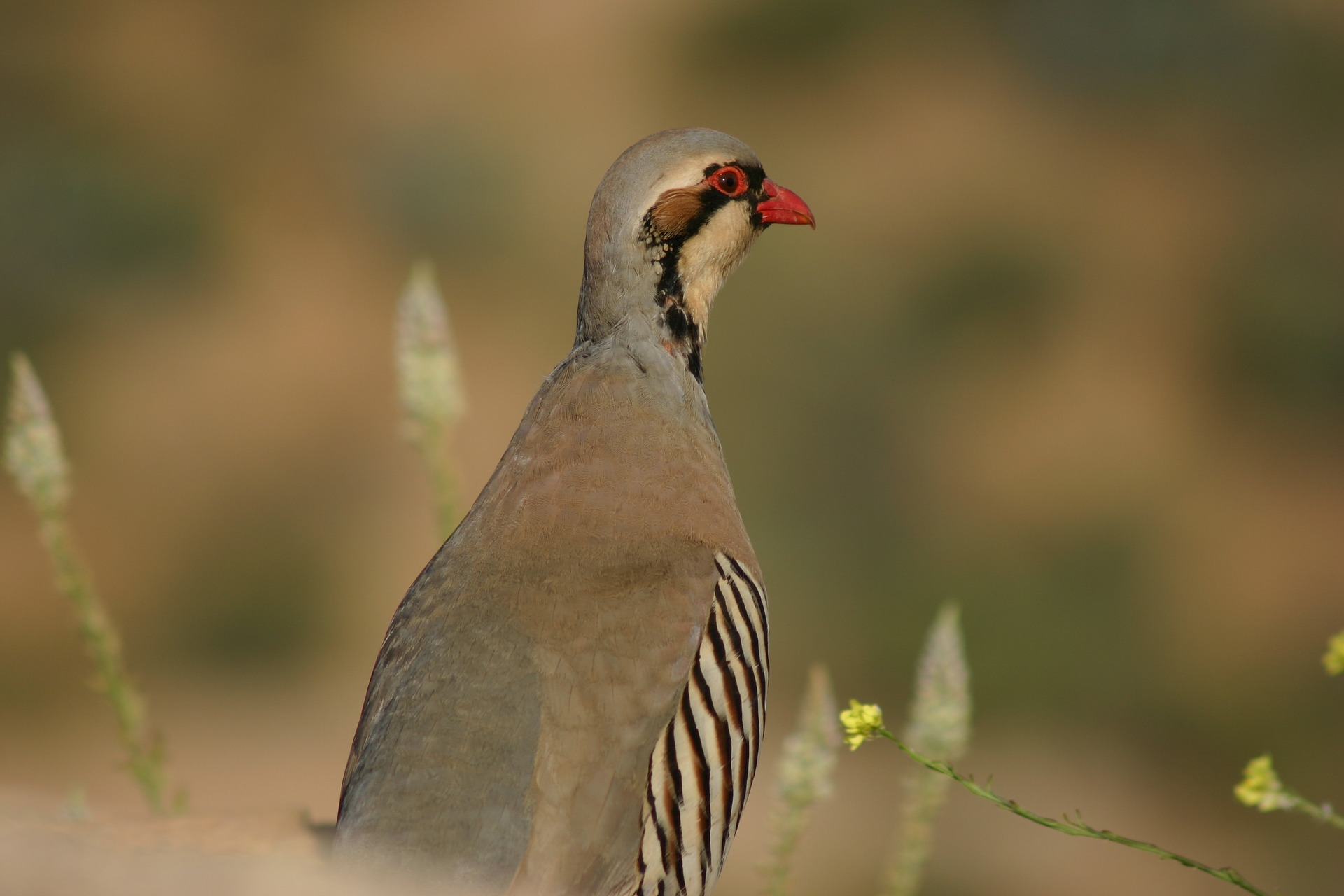 Chukar favor steep hillsides and ravines to roost and forage, and they behave erratically, running uphill and flying downhill.
While a fast ground bird doesn't seem like a challenge, their tendency to stay low in-flight runs counter to the training of any wingshooter that has hunted quail or pheasants. Chukar are well known to keep sentries to alert the covey of an incoming dog or hunter, allowing the birds to escape the range of your bird gun quickly.
Best Chance: Nevada
Chukar hunters looking for the best arid land hunting should focus on the northern part of Nevada. Chukar numbers are healthy, with plenty of public lands to search. There is an annual Nevada Chukar Forecast published by the state to help key in on good hunting areas. But if there is one thing this bird does well, it acts in a way counter to what hunters think. Pick a good pair of boots, a light 20 gauge, and lots of water.
From rocky outcroppings in the Nevada sun to the rainforest of the Pacific Northwest, the animals featured on this list represent some of the most difficult species to hunt in the U.S. However, these hunts are guaranteed to push a hunter to new exhaustion, dedication, and, hopefully, reward.