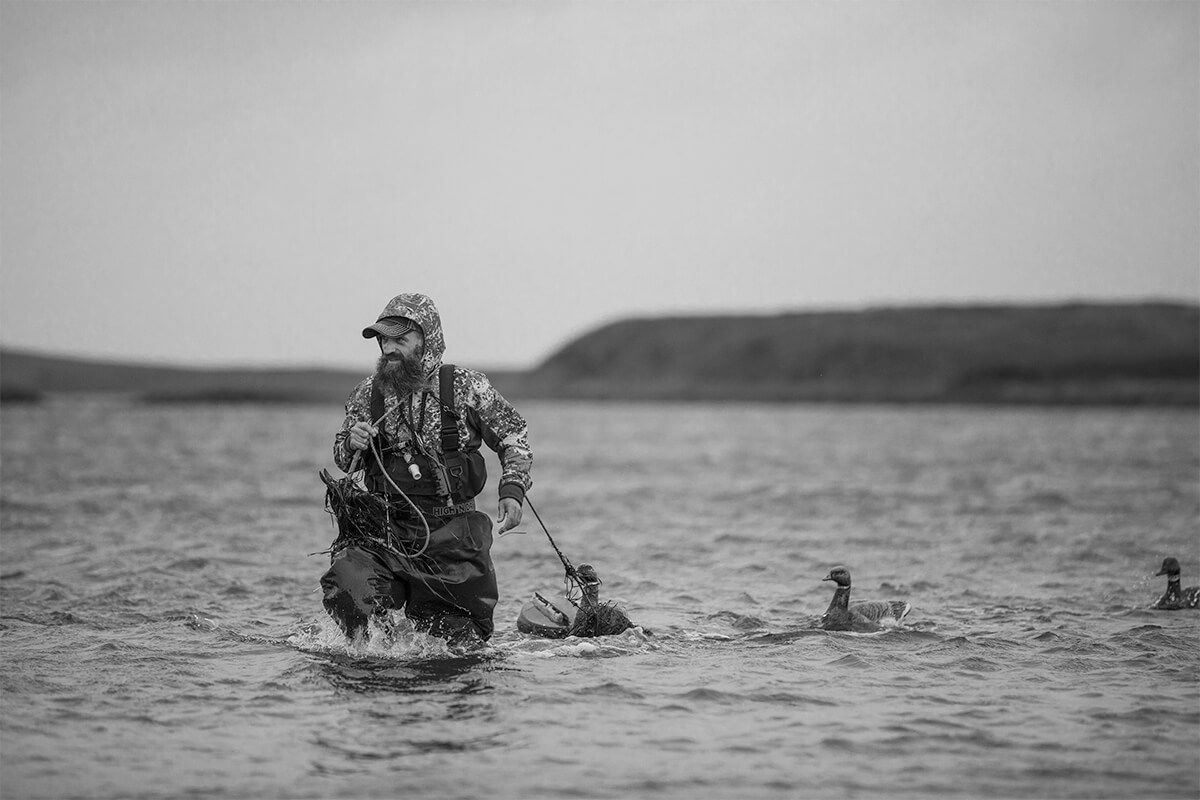 High 'N Dry Breathable Waders
I've hunted and fished throughout Alaska for over 30 years; lived there 9 of those. I preach to never, ever, go to Alaska with gear that's not proven, stuff you know works! Last fall I defied my wisdom. I spent 20 consecutive days in brand new High 'N Dry breathable waders, hunting waterfowl and fishing. And they performed to perfection! What I loved most about these early-season waders was their tough design. The Kevlar outer layer which sits atop neoprene reinforced knees greatly impressed me, as I was on my knees a lot on volcanic sand beaches, rough rock, thick mud, tundra bogs and saltwater, and I didn't have a single issue.
$340 | hndoutdoors.com
Chêne Gear Waders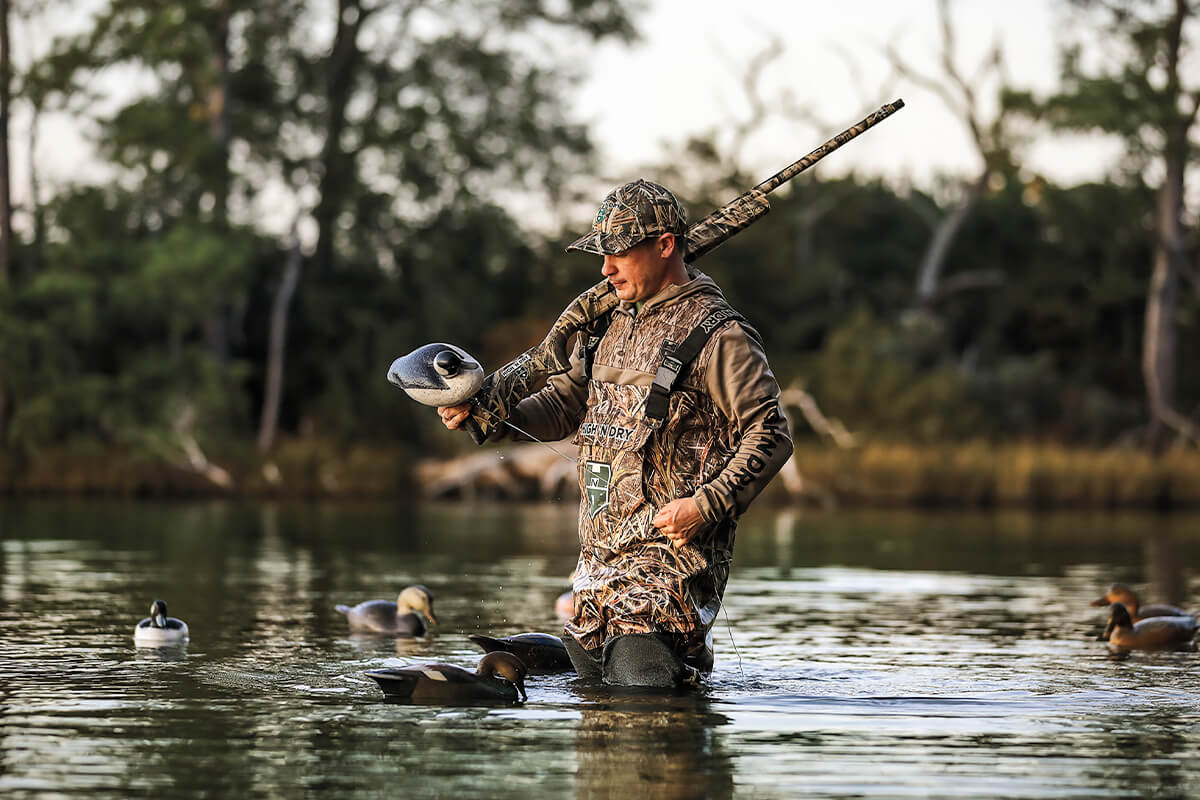 In addition to two new colors for their waders, Chêne also released two new jackets for this season. Chêne's waders feature 4-layer nylon, which is waterproof, breathable and more abrasion resistant than polyester. The EVA boot midsole means all-day comfort and durability, with an adjustable strap for optimum comfort and fit, and fleece-lined hand-warming pockets. Limited lifetime warranty.
$1,100 | chenegear.com
Banded Heritage 2.0 Waders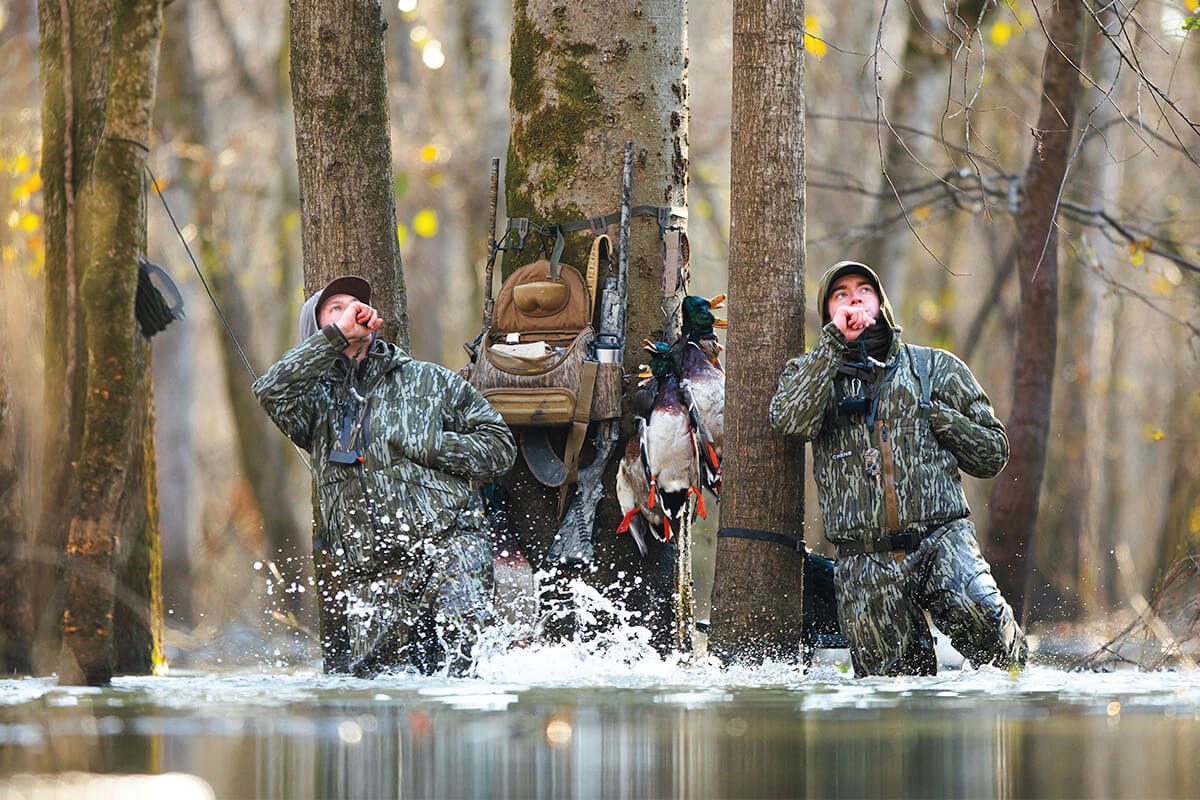 These insulated, breathable waders feature an RZ-CLINCHFIT Strap System with over-the-boot, removable protective pant connects with an easy-to-use built-in belt system, eliminating stitching to provide long-lasting durability and comfort. Reconfigured anatomical seam mapping mirrors body movement, dramatically reducing seam fatigue and the GO-FLATSEAM assembly with single stitch design provides an ultra-smooth, lay-flat surface to securely seat waterproof taping. The RZ-TRACTION Boot offers 1,600 grams of Thinsulate and is anatomically molded to match foot movement.
$420 | banded.com
LaCrosse Agility Waders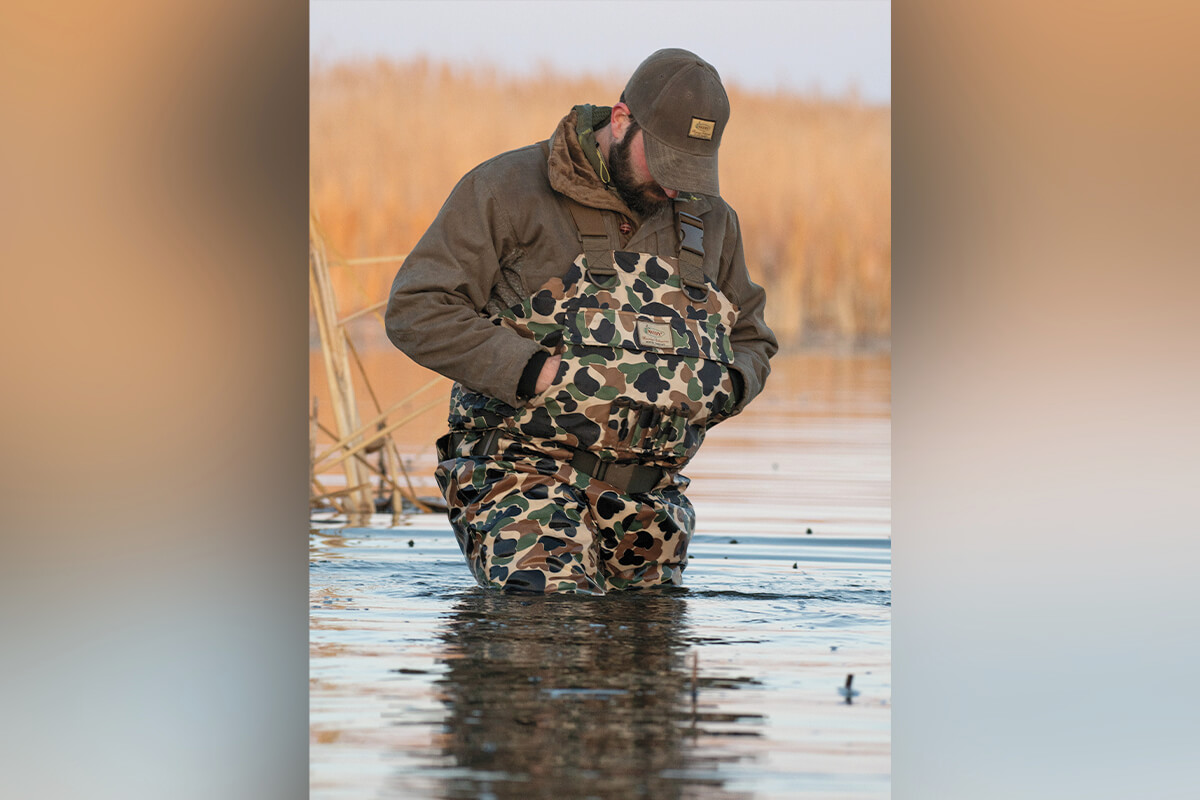 We highlighted these waders last year, but we're doing a double-take. Here's why. They came out late in the season and I was one of the first in the country to wear them. I wore four brands of waders on over 100 outings last season, from Alaska to Mexico to Texas, and the LaCrosse Agility Waders were a favorite, making it into marshes, rivers, creeks and saltwater on over 60 hunts in temperatures ranging from 8ºF to 75ºF. The boots in the Agility Waders are very comfortable; I was a four-sport athlete in high school, played a bit of college ball, and quality footwear is high on my priority list.
$550 | lacrossefootwear.com
Canvasback Full-Body Waders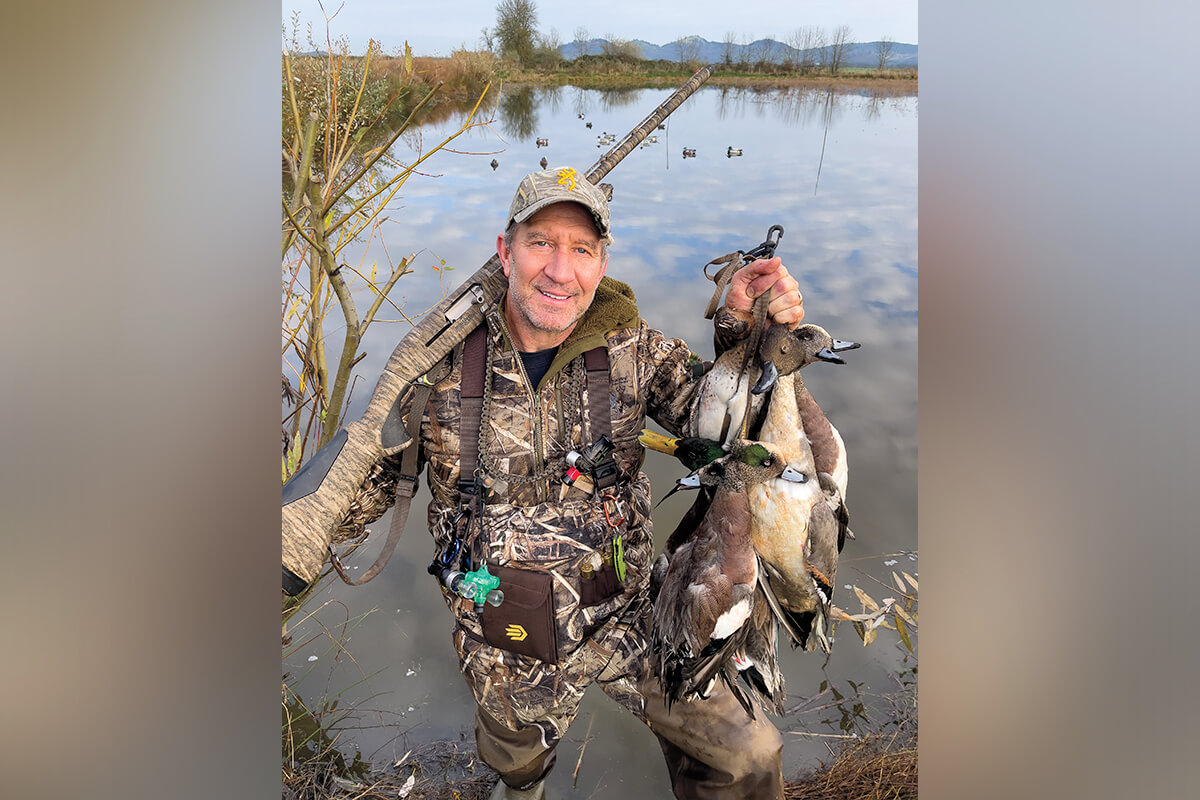 When I first saw the Canvasback Fullbody Waders, my wheels started turning, envisioning the places I could have used them last season, and where I'd put them to the test, this season. For two years Canvasback Waterfowl Co. has worked at perfecting the first ever patent-pending fullbody wader. Constructed of a premium 4-layer breathable waterproof polyester base fabric, they're designed for layering to accommodate a variety of environments. Hand pouches are a must, and these have two fleece-lined with waterproof zippers built as an overlay to thwart water. Custom boots with 1200g Thinsulate and neoprene sleeve cuffs offer further comfort and protection. There are more features, many more.
$1,000 starting | canvasbackwaterfowl.com