The Austrian firearms giant released the new model G47 back in 2019, but it was verboten for those of us not working at U.S. Customs and Border Protection.
While some cried out with despair at the unobtainable nature of this new shooter, others shrugged and noted the marked similarity to other Glock models.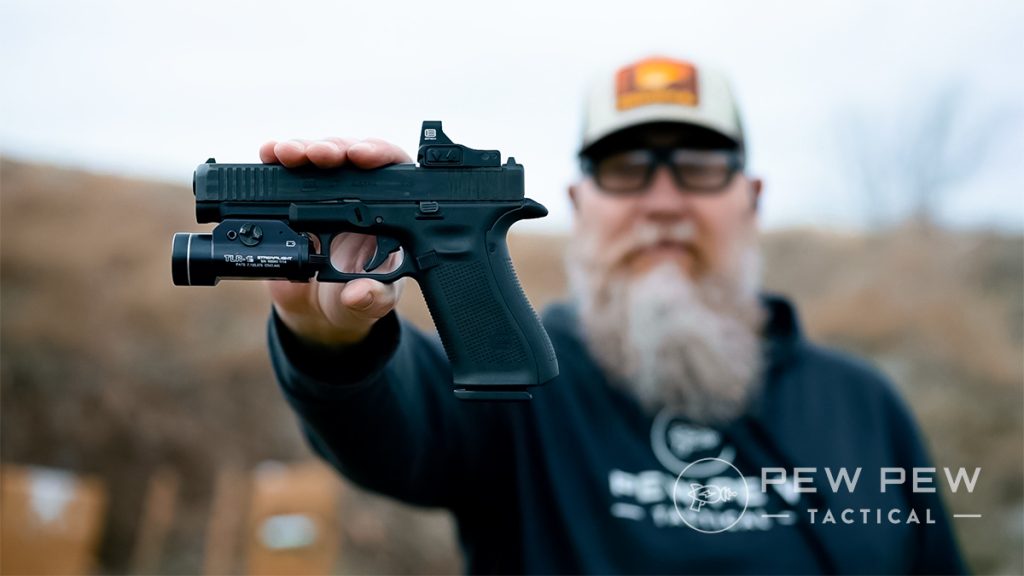 However, the G47 was not destined for the Halls of Mystery alongside Bigfoot, the Loch Ness Monster, and other greats! At SHOT Show 2023, Glock announced a commercial version of the G47 would be made available to the public.
Glock has a solid reputation for reliable guns, but would the G47 uphold that standard or fall short? We got our hands on one and took it to the range to see for ourselves.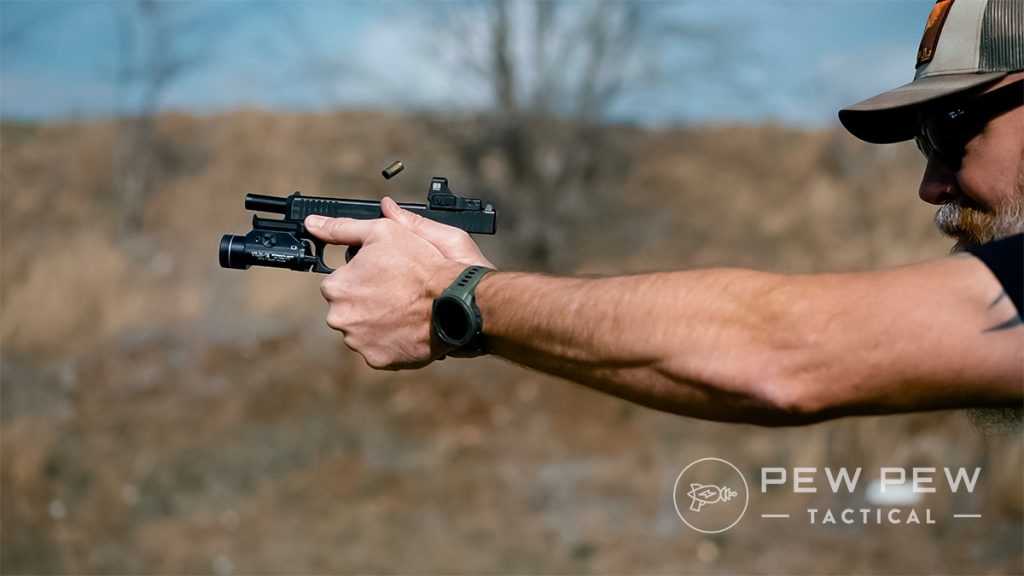 So keep reading as we talk about its stats and get it out to the range.
Glock G47 Review at a Glance
Pros
Reliable
Accurate
Compatibility
Cons
Ergonomics
Optics plates sold separately
The Bottom Line
The G47 is much the same as other offerings in the line in that it is very reliable and pretty accurate. On the surface, it's only cosmetically different from a G17, but there is one major difference Glock fans will appreciate.
Specs & Features
Specs
Caliber: 9mm
Length: 7.95"
Barrel Length: 4.49"
Width: 1"
Height: 5.47"
Weight: 23.93 oz.
Capacity: 17+1
Comes with: Hard plastic case, lock, cleaning rod, brush, (3) magazines, (4) backstraps, mag loading tool, owner's manual
Features
Optics capable
Accessory rail
Front and rear serrations
Source: Glock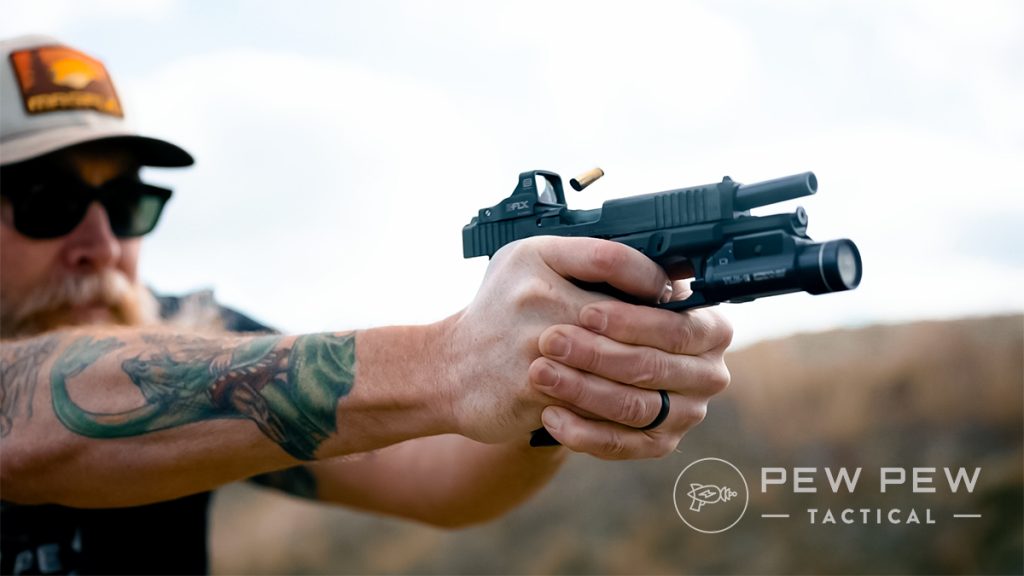 Background
In 2019 Glock won a contract worth $85 million to supply CPB with handguns. The model selected was a new addition to the standing Glock lineup, though was not a vast departure from previous offerings.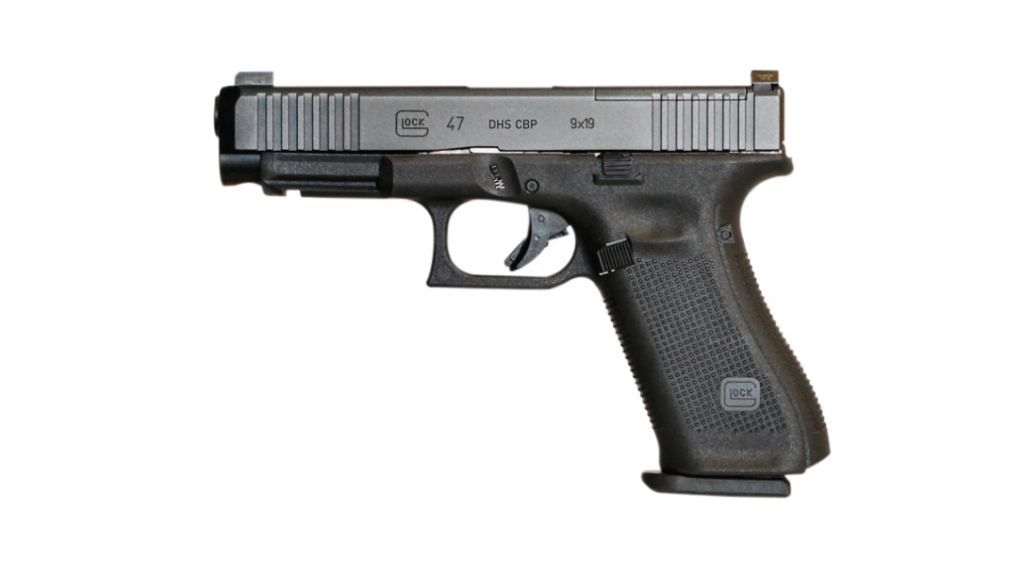 This contract initially held the G47 as exclusive to the government agency; civilians only got to read about them initially. That all changed at SHOT Show 2023 when Glock announced a civilian version of the G47 would be released to the general shooting public.
The closest version of the G47 is likely the G17, and comparing them next to each other, they certainly look the same in dimensions.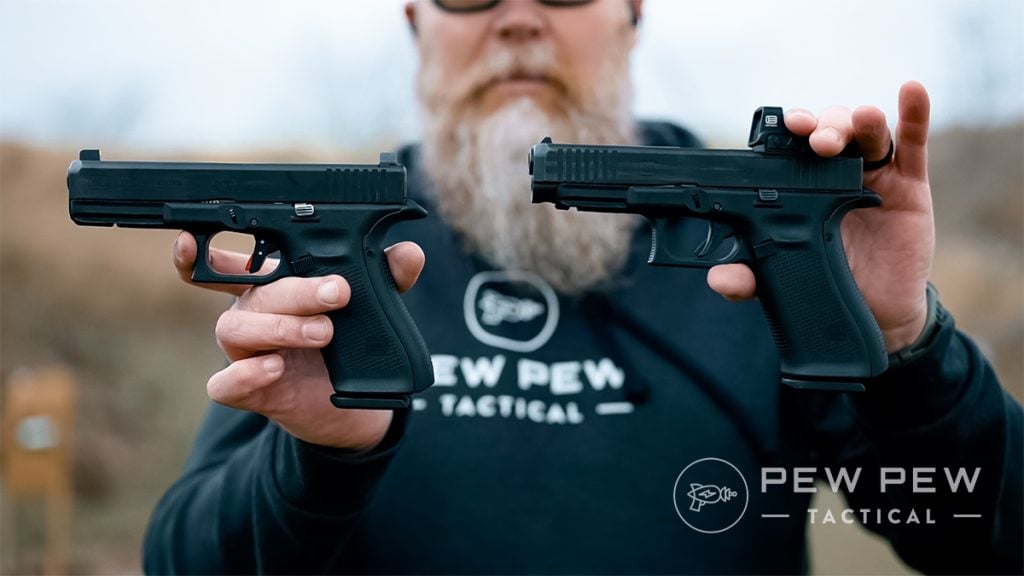 One notable difference is the shorter dust cover (portion under the muzzle).
It is a full-size pistol on what Glock considers a standard frame. The G47 also shares compatibility with some of its Gen 5 siblings…the G17 MOS, G19 MOS, and G45 MOS.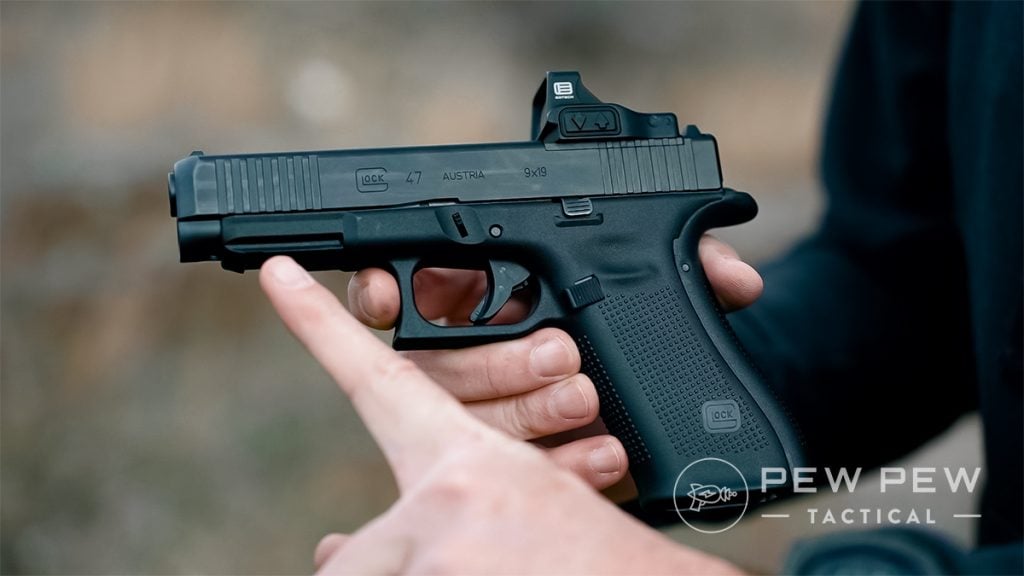 This allows true Glock aficionados to potentially mix and match a few different frame and slide sizes should they choose.
Who Is It For?
The G47 was designed to be a duty weapon, and here it would serve nicely. It fits in the category of other Glocks in being an industry standard for reliability.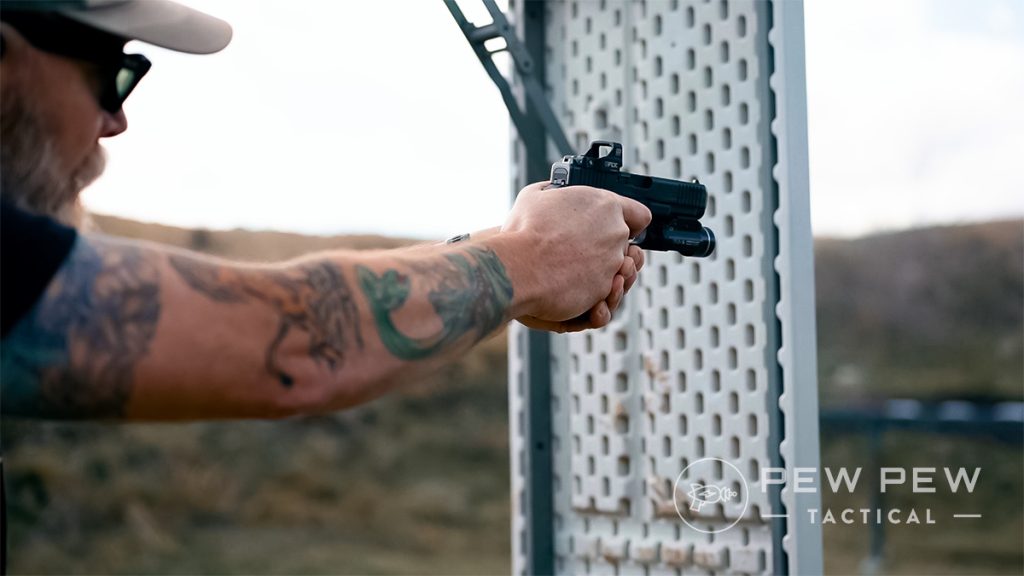 It would also serve well as a home defender should it be tasked with that purpose. The full-size frame and barrel would make it a bit tougher to conceal on your person, however.
Fit & Feel
This Glock, like all Glocks, feels rather blocky in the hand. The sides are extremely flat on the grip, and even the front strap is flat.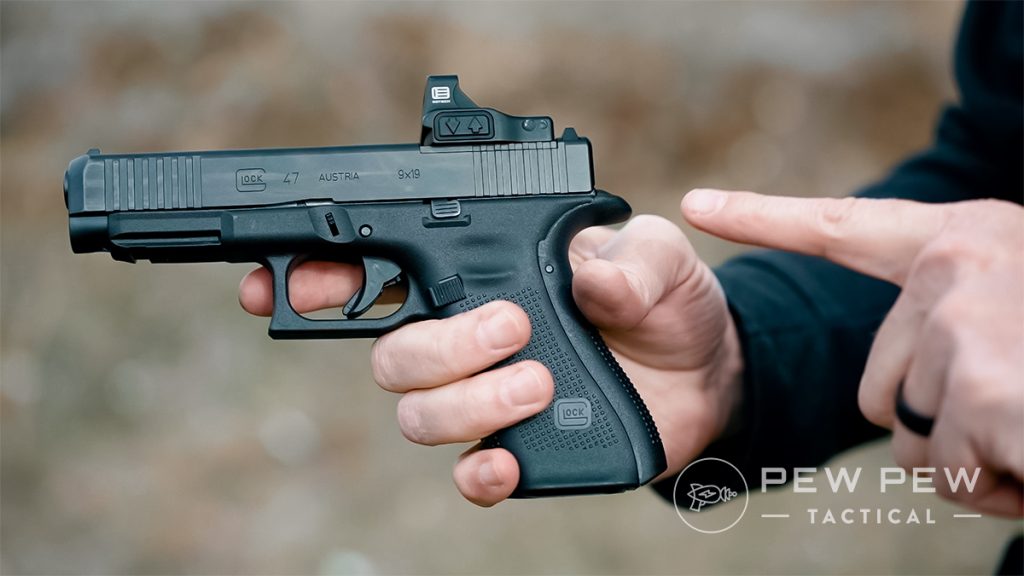 The rear of the grip has some more natural feeling curve to it, and grip texture on the overall grip is what I would describe as light to medium.
With the extended beaver tail, my 2X hand is not struck by the slide during cycling. It's worth noting this isn't a problem for most folks.
In the bottom of the grip, the magwell is flared slightly to assist in seating magazines. Up top, the slide serrations, rear and now front (yay!) are ample and effective for manipulating the slide.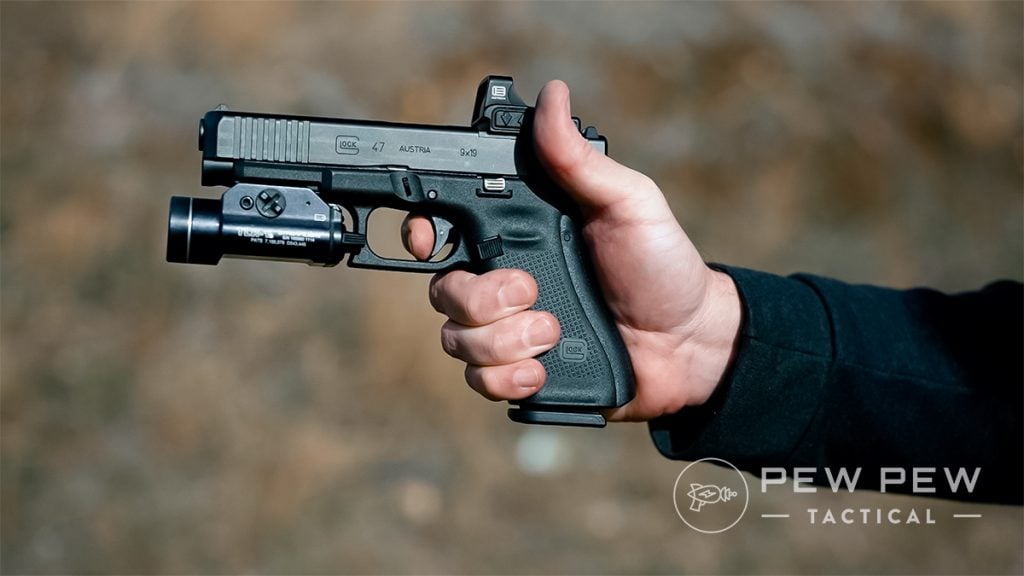 The trigger is decent and can be mastered with time and effort.
Our model tested at an average pull of 4 pound 10 ounces on a Lyman Digital gauge. Reset is very crisp and is easy to feel and hear.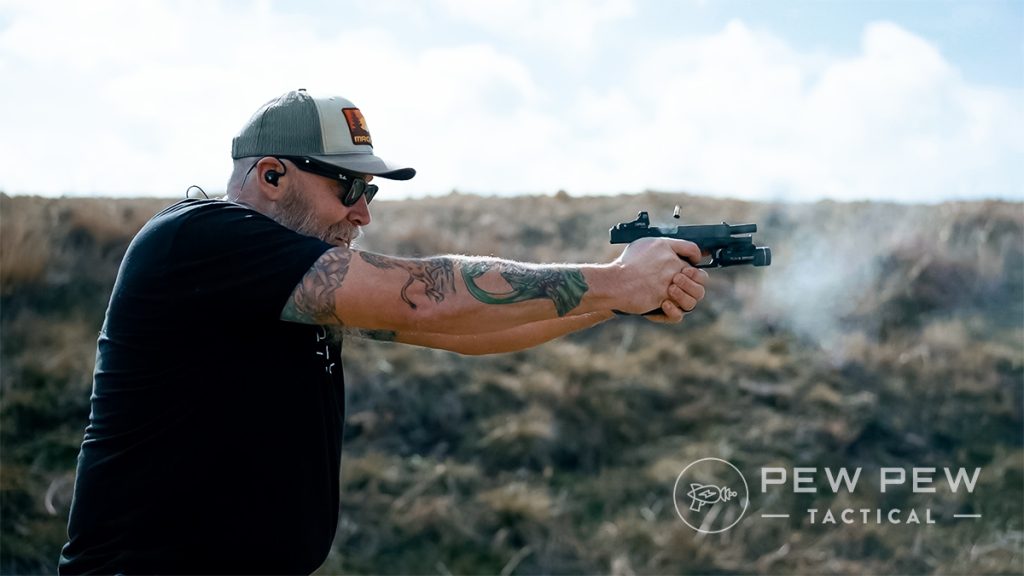 The magazines fed and inserted easily, locked back the slide consistently when empty, and dropped freely when called upon to do so.
Sights on the model we tested were standard polymer, white, 3-dot sights.
How Does It Shoot?
I really like Glocks because they offer some things I can count on consistently as a brand. The main one is reliable performance.
In short, they simply run. And true to form, the G47 had zero failures of any kind during our testing.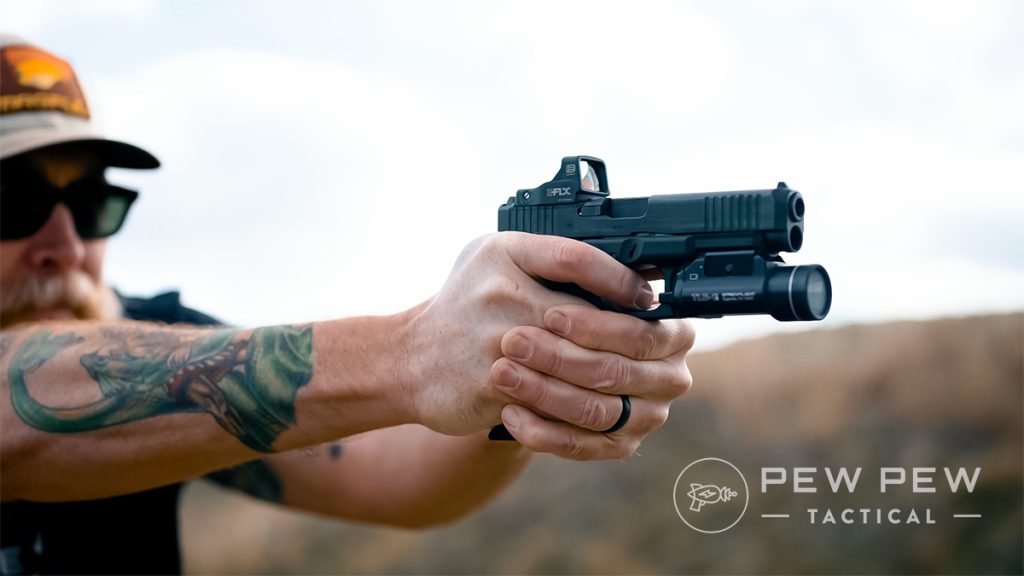 Where Glocks can come up a little short in my book is they require more on my part to get good accuracy. This is based largely upon the trigger.
Once I have where the trigger is going to break dialed in, I can do pretty well as far as accuracy, but until I do, I have less consistency and can even struggle with anticipation.
What Sets It Apart?
There's not a whole lot to set the G47 apart from any other full-size Glock other than its distinction as being originated for the CBP.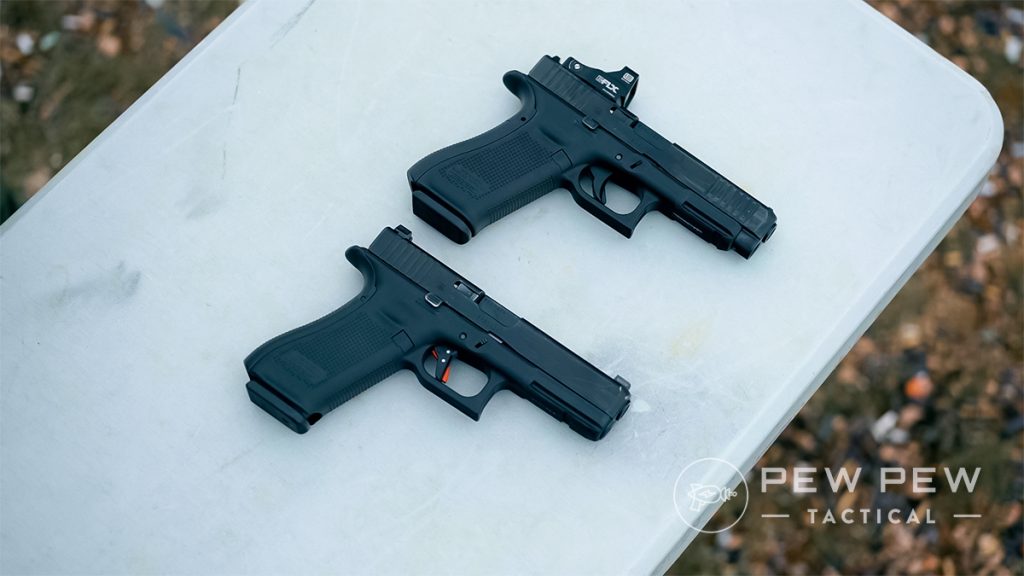 However, its compatibility with the other models mentioned above will make it a go-to for Glock fans who want to mix and match.
By The Numbers
Reliability: 5/5
This is truly Glock's hallmark quality. We fired roughly 500 rounds through the G47 and had no issues whatsoever.
Ergonomics: 3/5
As mentioned, the blockish shape of the grip doesn't do a whole lot to accommodate the shooter's hands, but you end up adapting to it with time.
Accuracy: 4/5
The tacit, perhaps unspoken agreement with Glocks is simple: if you do your part, they will do theirs. This means accuracy is largely up to the shooter.
Customization: 4/5
Glock has a substantial amount of aftermarket support, though doesn't offer a huge amount of options up front as far as colors or variants.
Value: 4/5
Pricing for the G47 appears to be in the neighborhood of $620 as of the writing of this article.
Overall: 4/5
Upgrades for G47
For this review, we mounted up the EFLX from EOTech, and it did a marvelous job in aiding accuracy with its large window.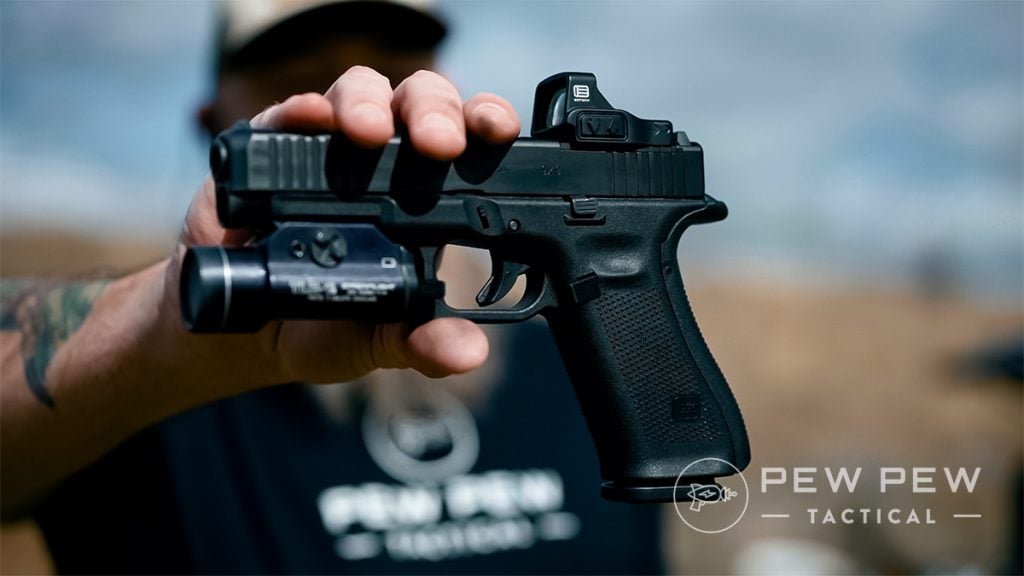 The EFLX uses the Leupold DeltaPoint Pro footprint to mount up, so pairing with the G47 (MOS) was a piece of cake.
The viewing window is large compared with a Trijicon RMR, though its size is largely based on maximum use of a horizontal rectangle. It features very clear glass and has a very low housing.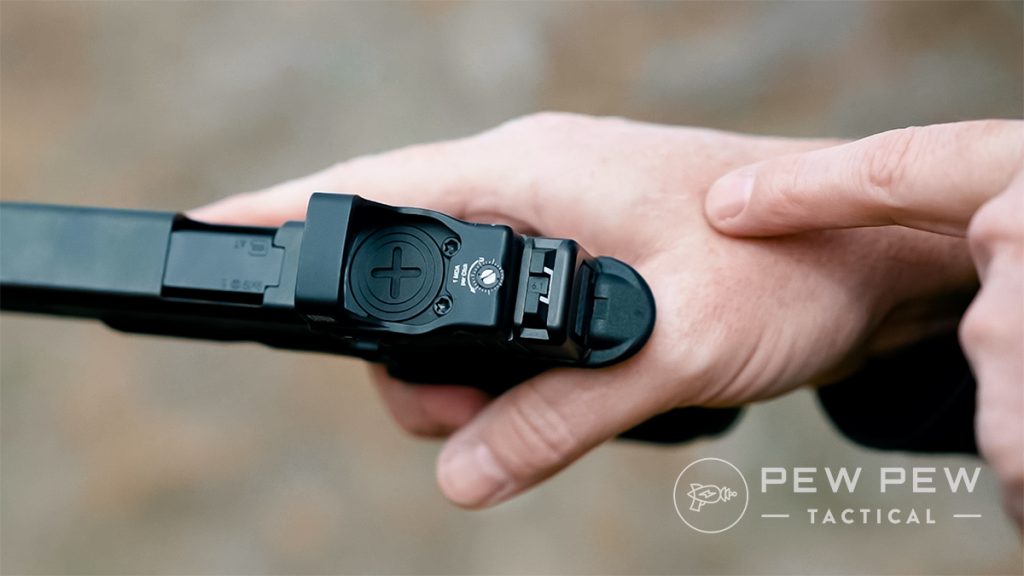 The unit is built out of aluminum and appears to be very hardy, running on a CR 2032 battery for approximately 20,000 hours.
Glock is known for having a wide aftermarket, so expect to see aftermarket triggers and sights.
Final Verdict
The Glock 47, for many people, represents another fine addition to Glock's Gen 5 series.
It is wholly reliable, decently accurate, and a solid value, particularly to those who want the compatibility to swap parts within that series.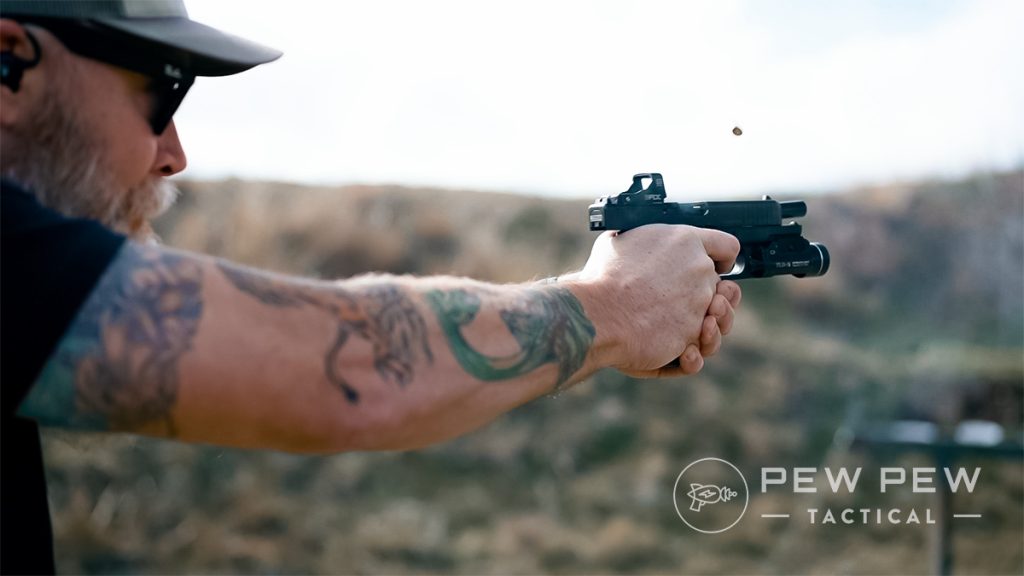 Otherwise, it is not largely different from a Gen 5 G17 MOS in size, weight, capacity, and performance.
Will you be picking up a G47 to add to your collection? Let us know in the comments below, and be sure to check out our article Best Duty Weapons for more information on other great options!