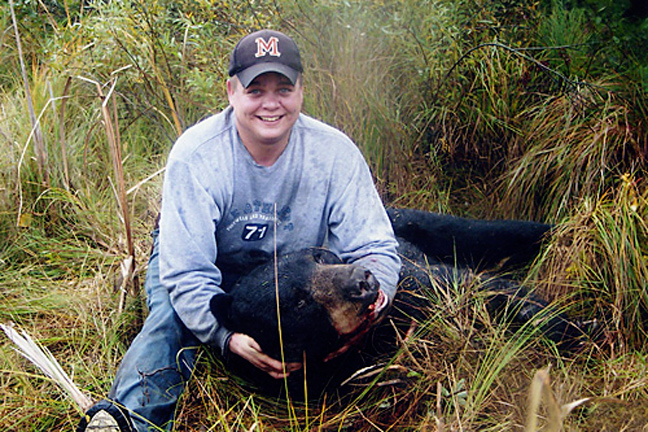 Black bear hunting gets in your blood. Many hunters who simply wanted to check a bear hunt off their bucket list have become hopelessly addicted. I know-I'm one of them. I have hunted black bears from British Columbia and Idaho to Maine, and a whole lot of places in between.
Part of the appeal of bear hunting is the adrenaline value. Unlike a deer, this apex predator could kill you or at least really mess you up. Hunting them in close quarters has a feel to it that you just can't get from hunting other species.
He probably won't hurt you, but he could and you both know it. Another part of the appeal is the stealthy nature of the bear.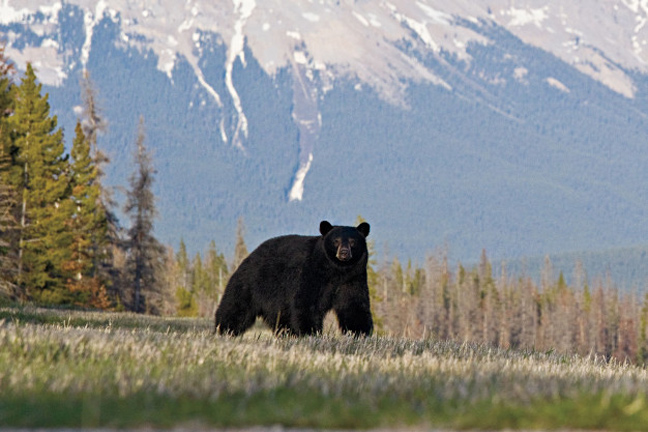 While you may be sitting in a treestand and hear a deer walking through the leaves or see one coming across a field, you don't know a bear is coming until he appears right there in front of you.
Bear baiting is high in adrenaline for this reason, you are hunting in thick cover and suddenly… poof, there's a bear practically right in your lap.
Since most hunters get their start hunting deer, it should be no surprise that a bear is the second big game animal most bowhunters take, and this species is tailor made for bowhunters. While Canada with its abundance of black bears and bear hunting opportunities is a primary destination, there is some fantastic bear hunting right here in the United States.
I have assembled the five best states for bear hunting based on five criteria. 1) Spring and fall hunts, 2) color phase bears, 3) Various kinds of hunting -spot & stalk, baiting and hound hunting, 4) Odds of shooting a trophy bear, and 5) Access and availability of the hunt.
Here are my top five states, and I guarantee you a couple of them will surprise you.
#5 Alaska
It may surprise you that the state with more black bears than any other would come in this low, but there's a primary reason: access and the cost of the hunt. Alaska is a long ways from where most of us live and the cost of getting there is a big drawback. But if you decide to take the plunge, you have an abundance of opportunities.
Alaska allows baited bear hunts in most areas and there are great opportunities for spot and stalk hunting. Huge black bears are found in coastal areas and in fact, Kuiu Island and Prince of Wales Island produce more Boone & Crockett bears than any other area of North America.
Some areas of Alaska have a two- or three-bear limit. Some areas allow hound hunting and most areas allow baiting. Almost all of Alaska's bears are black in color, but some areas of the interior have cinnamon color phase bears.
#4 North Carolina
The coastal areas of North Carolina make this list because of one primary factor — giant bears. Huge bears of 500 pounds or more with Boone & Crockett skulls roam the coastal swamps where hound hunters seek them out. North Carolina is in the top ten for the number of all time B&C bears and Hyde County, North Carolina ranks #5 in all time number of B&C bears coming from one county.
This hunting is a unique experience and in fact, the hounds used have been bred for this special habitat type. Larger, long-legged dogs pursue these bears, unlike the smaller hounds that run bears up and down the mountains of the west.
Clearly, you are going to need an outfitter to take on this hunt, but it's an experience that is unlike any other in bear hunting, especially if you enjoy watching good dogs do their work.
#3 Arizona
If you think about some of the things that make big bears big, you will have to agree that fasting while curled up in a den for half the year isn't one of them. Imagine a place where food is abundant all year and the bears do not den up.
Combine that will an abundance of bears of a color other than black and you have a very intriguing bear hunting opportunity.
Now add in two more factors: pleasant weather during hunting season and terrain that lends itself well to spot and stalk hunting. Gila county in eastern Arizona ranks second in the number of B&C bears that have been taken from one county.
About 60 percent of the bears that live here are blonde, cinnamon and chocolate colored, which has a lot of appeal to hunters who have taken a lot of black bears and are looking for something different.
#2 Northern Wisconsin
Wisconsin has a lot of bears and big bears. Some of the best counties are Bayfield, Price, Sawyer, Marinette, Barron, Oconto, Rusk, and Langlade. These areas produce high percentages of success rates for fall hunters. Get a quality bear bait going in a good location and park yourself there for long hours and your chances of scoring on a nice bear are close to 100%.
The real drawback is the long wait to get a tag. In some of the best zones it can take 8-10 years of applying to draw a tag. In other zones, you can draw every other year.
In addition to baiting, hound hunting is legal and the seasons alternate. One year the hound hunters get to hunt a week before the baiters, and the next year it switches. This is an attempt to be fair, but many bait hunters will acquire preference points until they have enough to draw, then apply for a kill permit in the first year the bait hunters go first.
This can create a little more competition in the woods, but there are plenty of bears to go around.
More B&C bears have been killed in Wisconsin than any other state by far. Nationally, seven of the top 12 counties for producing B&C bears are northern Wisconsin counties. That pretty well sums up the reason this state is near the top of everyone's list. Lots of bears and lots of big bears.
#1 Idaho
This may be a surprise to you but bear with me while I paint the picture of Idaho black bear hunting. First, the state offers both spring and fall hunting seasons. Secondly, there are lots of color phase bears in the state; some areas run more than 50% colors other than black.
Third, there are lots of bears, and some areas of the state offer a two-bear limit. Fourth, bear tags are cheap and can be bought over the counter; no application process is needed. And fifth, all three major hunting types are legal: spot & stalk, hound hunting and baiting.
Idaho is a bear hunting mecca for these reasons, not to mention the beautiful scenery in which these bears live. While your odds of bagging a B&C giant are much lower than some of the other states on this short list, the opportunities are so great that it makes Idaho our number one black bear hunting destination.
DIY hunters have excellent success here and most outfitters offer close to a 100% success rate on hound and bait hunts, a little lower on spot and stalk hunts.
If you have some interest in black bear hunting, then hunt where you can. But if you want to experience something truly special, these five states offer a wide variety of challenges, scenery, experiences and above all, the high odds of bringing home an exceptional trophy.