It's widely understood that the amount of huntable private land decreases daily, and with that loss comes an increase in competition to secure what's remaining. That's especially problematic for cash-strapped hunters.
Sure, you can pursue your quarry on public properties, such as national forests, wildlife management areas (WMAs) and hunter management areas (HMAs) but, depending on the tract size and proximity to large metropolitan areas, over-hunting can be problematic. The result is lesser hunt quality and success.
To diversify your hunting land portfolio, consider joining a hunt club. As a member of one, I can attest that there's much to be gained; this year alone, I scored on two large-bodied, nine-point bucks, a long beard and a black bear—all for less than the cost of a couple-day feral hog hunt out-of-state. I've also established new friendships with like-minded hunters, which is invaluable.
Selecting the club best suited for you requires legwork. To simplify the decision-making process, here are some things to take into consideration when making the decision to join a hunt club or not.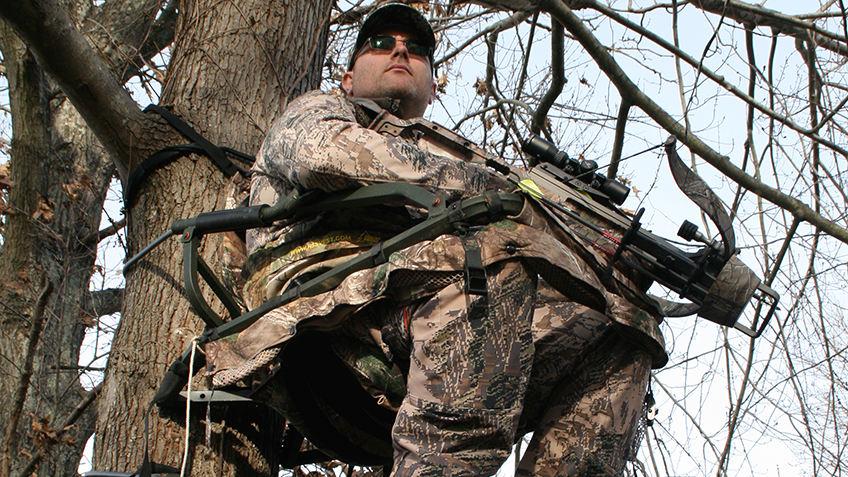 BenefitsPrimarily found in the Midwest and East Coast, hunt clubs are growing in popularity—and for good reason. First, quality-hunting ground commands a premium to lease, and when combined with sizeable lots, the total cost simply puts it out of reach of the average hunter. By pooling money from multiple people, these enviable, private properties are suddenly within reach. Even after insurance costs—the group should have insurance—there are often sufficient funds to secure extra land, which adds variety.
Securing private land can also enable you to hunt more, and for less-pressured animals. Concerning the former, here in Virginia, Sunday hunting is only permitted on private land with written landowner permission. The exception is waterfowl. As a club member, I can hunt the full season—many WMAs have shorter seasons and daily restrictions—to increase my opportunities for success. Another benefit comes in that I can hunt club properties during busier periods, such as opening week of archery, muzzleloader and rifle seasons, and public lands during off-peak times.
Hunt clubs aren't only about extra land and less-pressured quarry; often overlooked nowadays, camaraderie flourishes in smaller hunt clubs. If you're among a group of standup, like-minded hunters, you'll create lasting friendships, as well as get assistance when afield. Club members often share in collecting (dragging/loading) harvested game, hanging stands, cutting shooting lanes and planting food plots. These people will also help oversee your safety while hunting, too.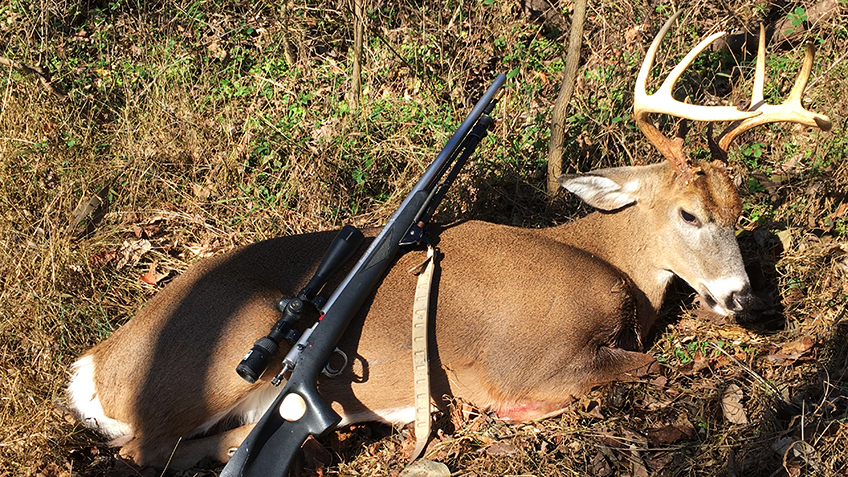 ConsiderationsAlthough you're probably already stoked about finding a hunting club and signing up, there are a few things to consider before cutting that check. Far from an all-inclusive list, below is a good start to aid in identifying if a particular club is right for you or not.
• Number of Hunters/Properties and Property Quality: I prefer larger dues to adding hunters for a larger pool of cash, because extra feet tromping willy-nilly through the woods can quickly ruin a property for the season—especially if it's small or there are loose rules about ATV use. This can be offset somewhat if the number of hunters on a parcel at a given time is limited, and if there are multiple properties for members to choose from.
If possible, see if you can check out a property or two before joining the club to find sign of game, see the terrain and identify if there is heavy ATV use. Also inquire if there are any trail camera pictures or hunter trophy shots to show the quality of the animals there.
• Reserving a Spot: Determine from the club leader or "hunt master" how reservations for a property are made—phone call, text and/or email—and how far in advance they must be made. When plans fall through—and they will at some point—it's nice to be able to find a tract to hunt last minute, but you don't want to make a habit of it. Usually, three days in advance is plenty, and a two-week maximum advance booking is fair; you don't want club members booking all the prime dates months in advance. Hunt club leaders should promptly reply to requests.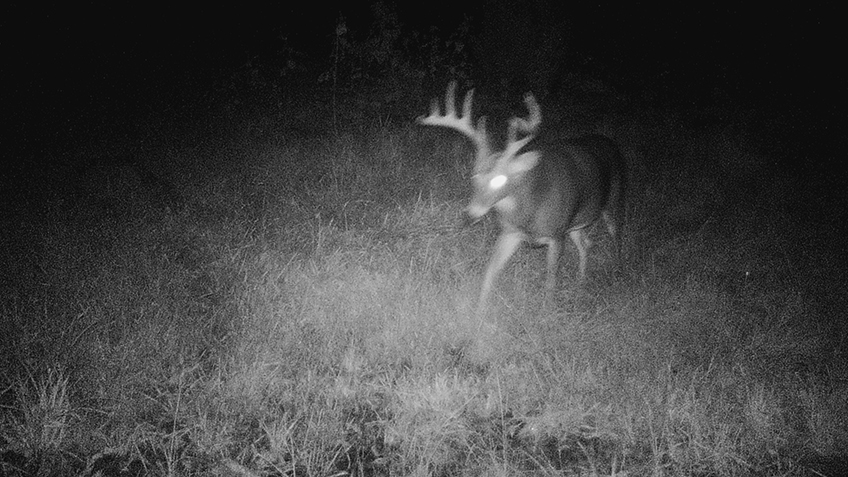 • Check-In/Check-Out System: Is there a system in place to identify where hunters are at a given time? Not only does this prevent hunters from spoiling one another's hunts, it's for safety, too. First, it prevents a hunter from errantly walking into the setup of another hunter, as well as identifies where the hunter is supposed to be in case of an emergency—i.e. not show up at the conclusion of a hunt. My club uses a dry-erase map and log book for these purposes.
• ATV/UTVs: Unless an ATV/UTV is needed to aid a member with a physical disability, the use of off-road vehicles should be restricted to hanging stands and retrieving game. Oftentimes, this will be specified in the contract with the landowner. Be leery of clubs permitting unrestricted ATV use, as the quality of the hunt will suffer.
• Dogs: Are dogs permitted? Here in Virginia, hunting deer with dogs is gospel in certain regions and counties, and abhorred—and illegal—in others. If you have a hunting dog and it's permitted, life is good, but if it's not, or you prefer still/stand hunting, avoid that club. There will be nothing but conflict. Similarly, inquire if the surrounding properties are hunted with dogs, as they'll affect the hunting on the club parcel as well.
• Stands/Blinds: The use of treestands and ground blinds can be a contentious topic in hunt clubs. Find out the club rules for their placement and use. Some clubs make all stands on leased properties communal, while others restrict use to the stand's owner. If the latter is true, the club should have several stands on each tract for common use on a first-come, first-served basis.
• Diversity of Species: If you're solely a deer hunter and the hunt club's lands are rife with America's favorite game animal, kudos to you. Personally, I prefer that the hunt club properties have diversity with regard to game; I want to hunt large and small game alike, including: squirrels, rabbits, waterfowl, turkey, deer and bear. Think about all you'd like to hunt before signing up, or you might be disappointed. What you might find out is that, outside of deer and (to a lesser extent), bear and turkey, most club members don't hunt the other species; therefore, outside of a few peak periods associated with deer season, you'll have few users of club lands.
• Meetings and Communication: Hunt clubs should hold regularly-scheduled meetings—or at least frequently communicate via email—to keep hunters abreast of the club happenings, including addressing problems, providing harvest data, etc.
• Overnight Stays: Find out if there are accommodations on site, such as a cabin, or whether or not you are allowed to camp on club properties. Depending on the distance from your home, it could save considerable time and money if overnight stays are available on the leased lands.
• Cost: What's acceptable cost-wise depends on your expendable income. Compare it to the cost of a quality out-of-state trip for a non-exotic species. Instead of a several-day or weeklong hunt, though, you'll get to hunt the entire season; that's a tremendous deal. To lessen the blow, see if the club will permit you to make several smaller payments instead of a lump sum—many will.
This all begs the question, "Is a hunt club right for me?" By taking into account the considerations outlined above, as well as asking essential questions to club leaders, you'll have your answer.