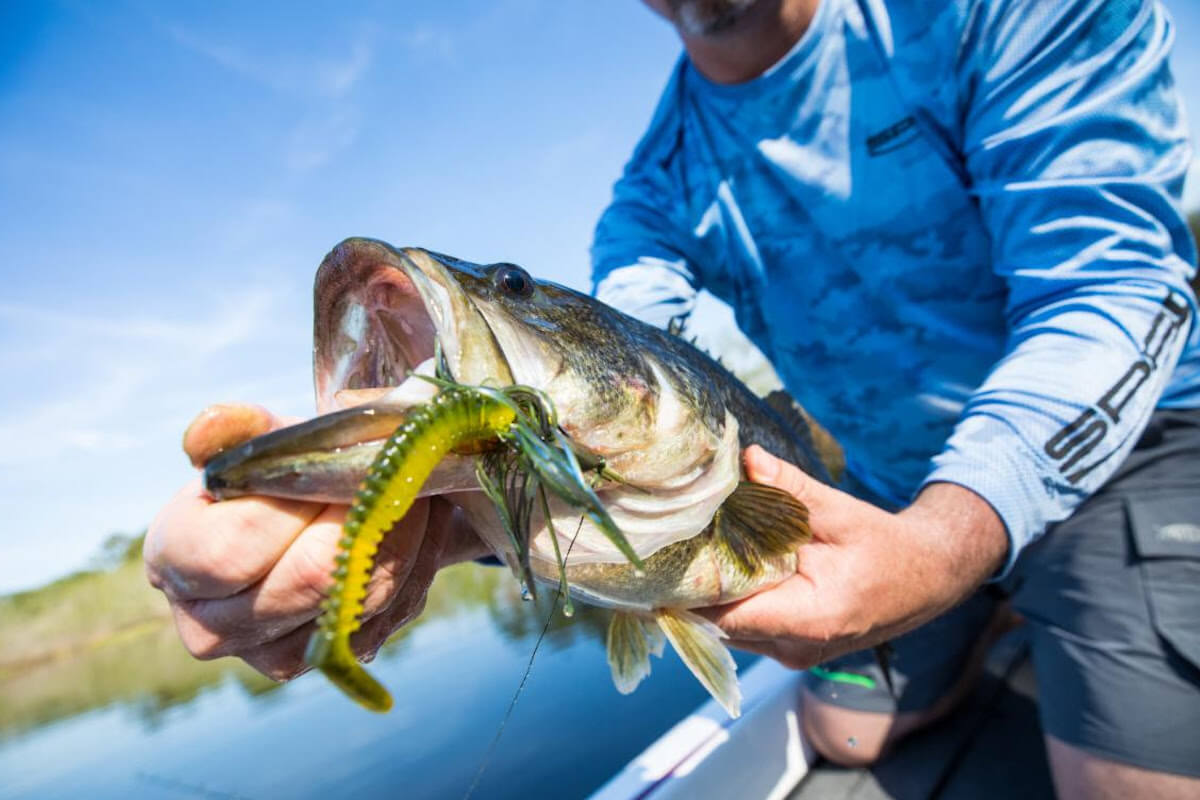 Note: Check back for updates from ICAST 2022, scheduled July 20-22 in Orlando.
If you could choose a catchy rock song for summer's annual ICAST Show in Orlando, it might be a modified Motley Crue tune titled "Lures, Lures, Lures!"
The summer industry fishing blowout has boatloads of lures each year. Many are retreads or updates, with new colors or sizes. Others are new with innovative or, in some cases, head-scratching designs. Whatever the case, anglers await the news about the best new fishing lures at ICAST each year.
Here are some of the ones you'll hear about, either already in stores and websites or coming later this year.
Berkley Slobberknocker
Berkley's Slobberknocker has an interesting through-head design different from other bladed jigs. The bait delivers a consistent vibration and comes through heavy cover while staying engaged. The Slobberknocker features a hand-tied Berkley silicone skirt infused with PowerBait flavor. It has a chip-resistant paint finish and sticky sharp Fusion19 hook. The Slobberknocker comes in 12 colors that match a wide range of forage species. A talon-style trailer keeper keeps trailers secure without tearing. It's available in 3/8 and 1/2 ounce sizes. Info: purefishing.com
Ever Green XV-5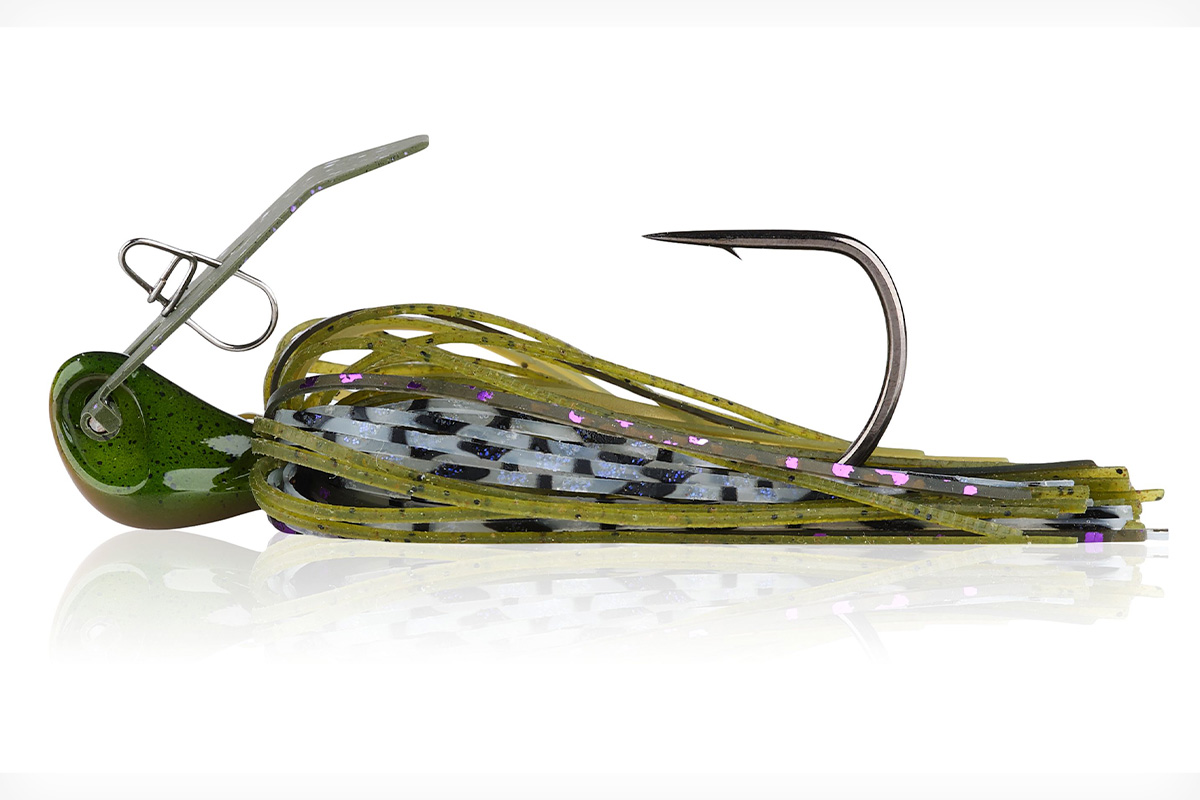 Wary bass may avoid or even flee from crankbaits with knockers or rattles, which is why in clear or pressured water a quiet cranker can get the job done. Ever Green's new XV-5 crossover is a quiet shad bait with a tight wobble. The latter produces the vibration that stirs the attention of bass, along with other freshwater species such as stripers, white bass, walleye and trout. The XV-5 mimics shad and forage with five realistic colors: Cold Shad, the slightly-transparent Ghost Threadfin Shad, Flash Hasu, Secret Ghost Chart and Bluegill Chartreuse Belly. It sports three treble hooks and runs 2-3 feet deep, or can be trolled on leadcore line for walleye and stripers. Info: evergreenbaits.com
New from NetBait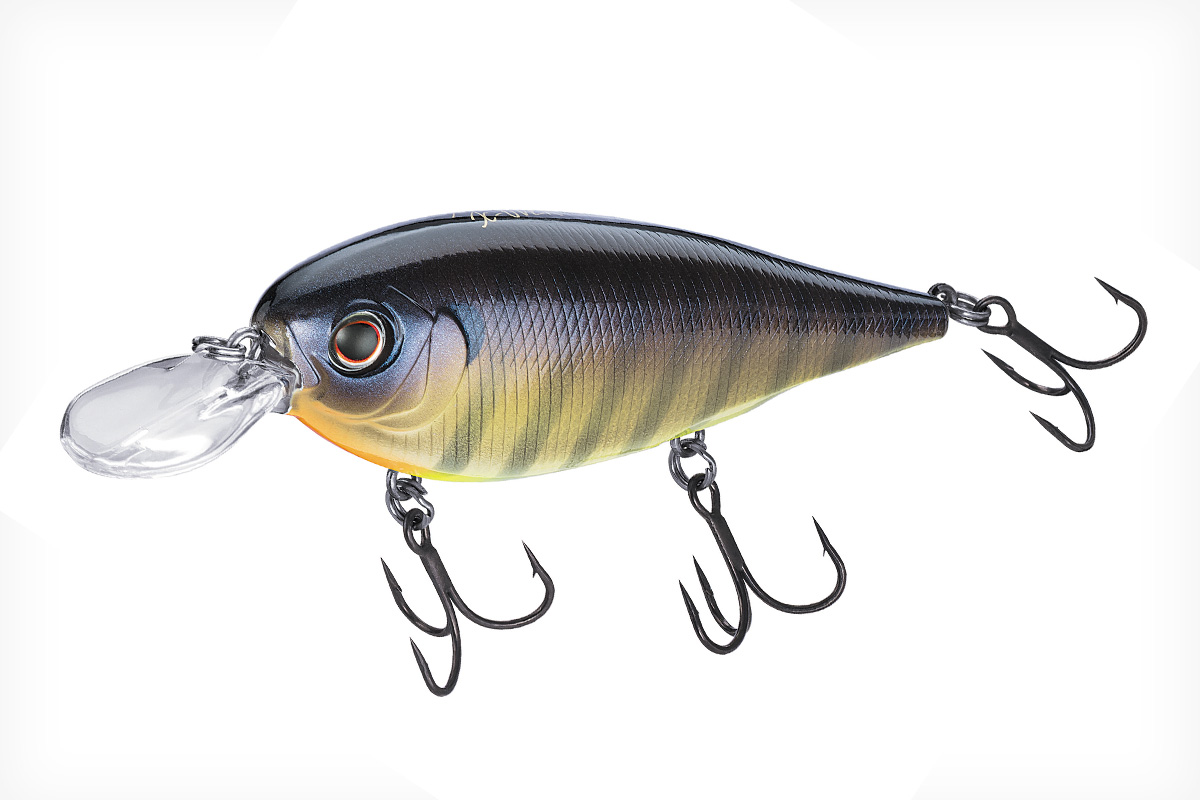 NetBait offers a host of new or updated soft plastics this year infused with BaitFuel, which helps fish hang on to the bait longer. Among the new offerings is the Lollipop DS finesse bait for the drop shot technique. The neutrally buoyant Lollipop has a tapered body with an enlarged tail section for techniques that need the bait elevated off the bottom. The Mega Bopper Worm is a magnum version of the popular Big Bopper, a top option for shallow or middle depths or swimming thanks to its U-shaped tail. The new BF Toad can be buzzed or added to the back of a buzzbait as a big-noise trailer. The Paca Slim has a slender body and claws with a 180-degree pivot ratio in an alternating pattern that produce a helicopter effect which slows the decent of this bait. Info: americanbaitworks.com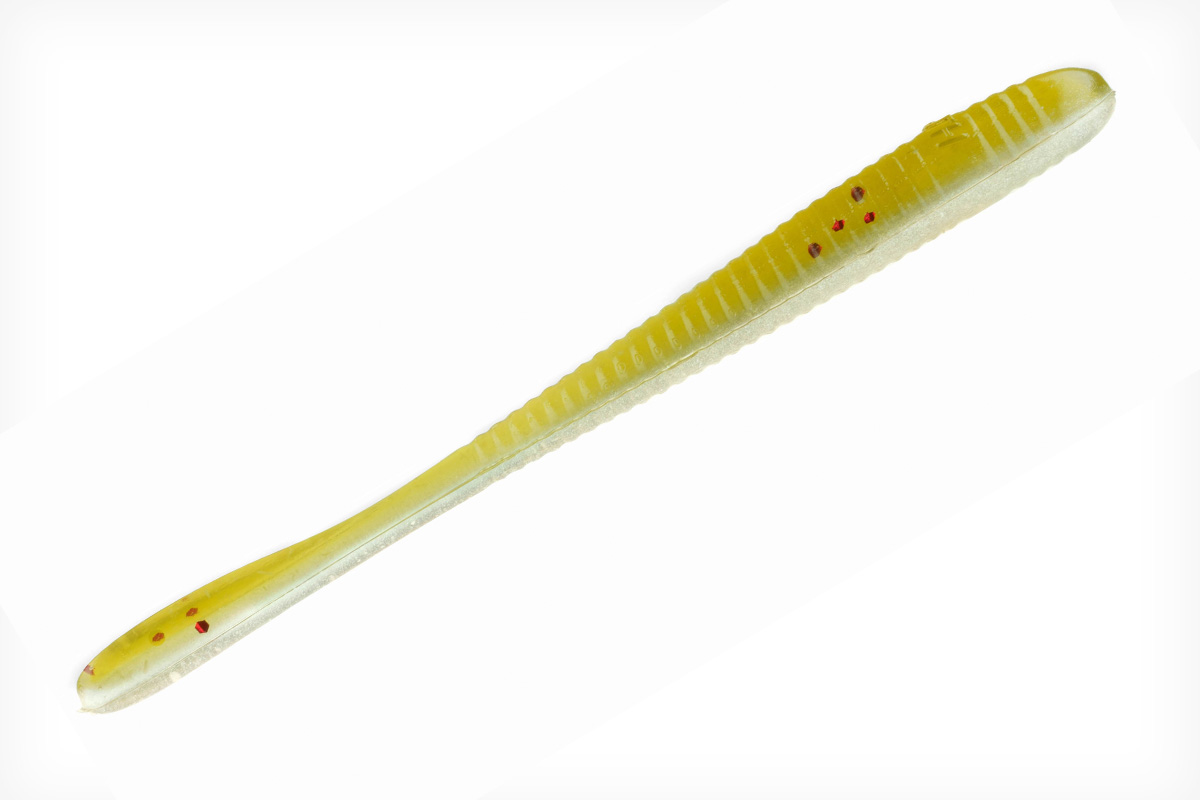 FT Ultra Diver Minnow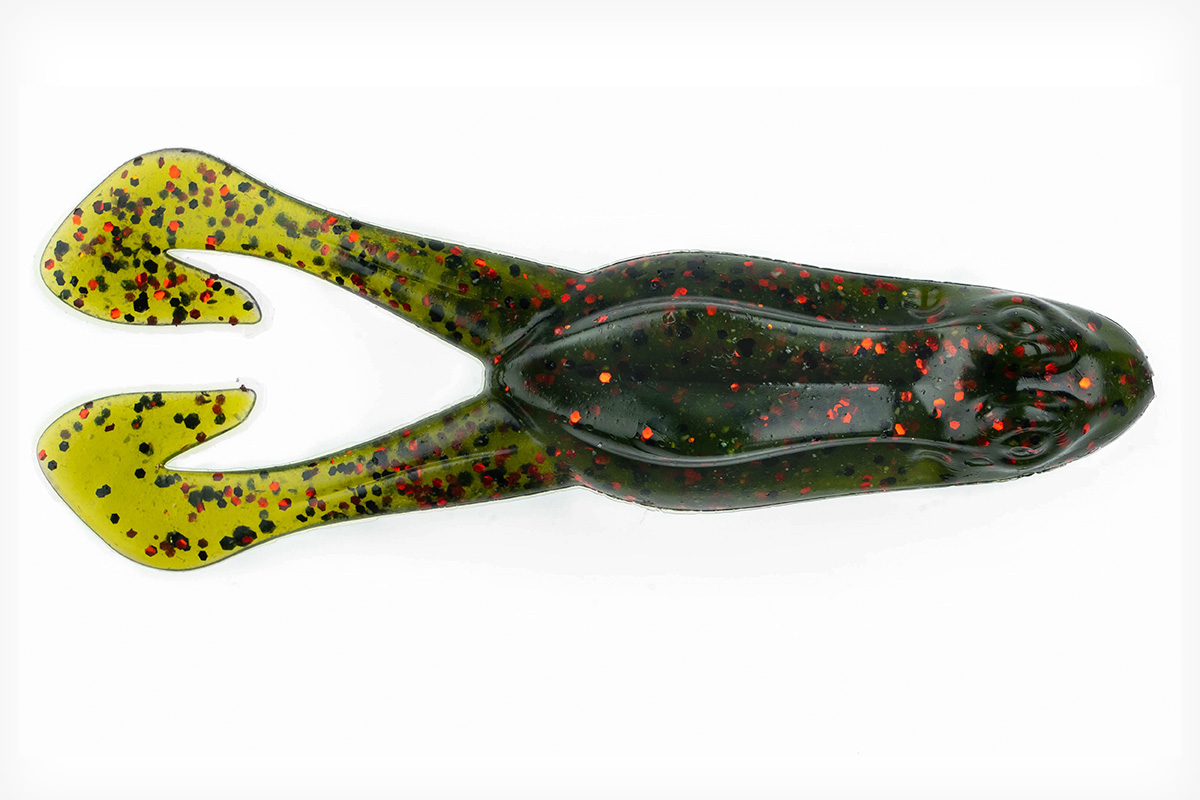 The Freedom Tackle Ultra Diver Minnow is developed with a forward-weighted design which ensures the minnow is primed and ready to dive deep as soon as it hits the water. The cloverleaf bill design also creates a radical deflection action. This bait has a 3-piece sonic-welded body, integrated one-piece bill and premium VMC black nickel hooks that come together to provide durability, action and strength. Info: americanbaitworks.com
Scum Frog Launch Frog XS
The new, long-casting Launch Frog XS from Scum Frog is a downsized version of the original Launch Frog. The unique tungsten weight system adds weight without the bulk to the hook shank. This allows the Launch Frog XS to achieve long casting distances with a smaller body size. The Launch Frog XS has a super-soft, high compression wide-body design wrapped around a premium 5/0 double frog hook for maximum water displacement and buoyancy. The Launch Frog XS also takes advantage of the famous Scum Frog brass button rear weight to maintain a nose-up frog profile. Every Launch Frog XS is finished in a 40-strand premium silicone skirt. Info: americanbaitworks.com
Gamakatsu G-Finesse Feathered Treble MH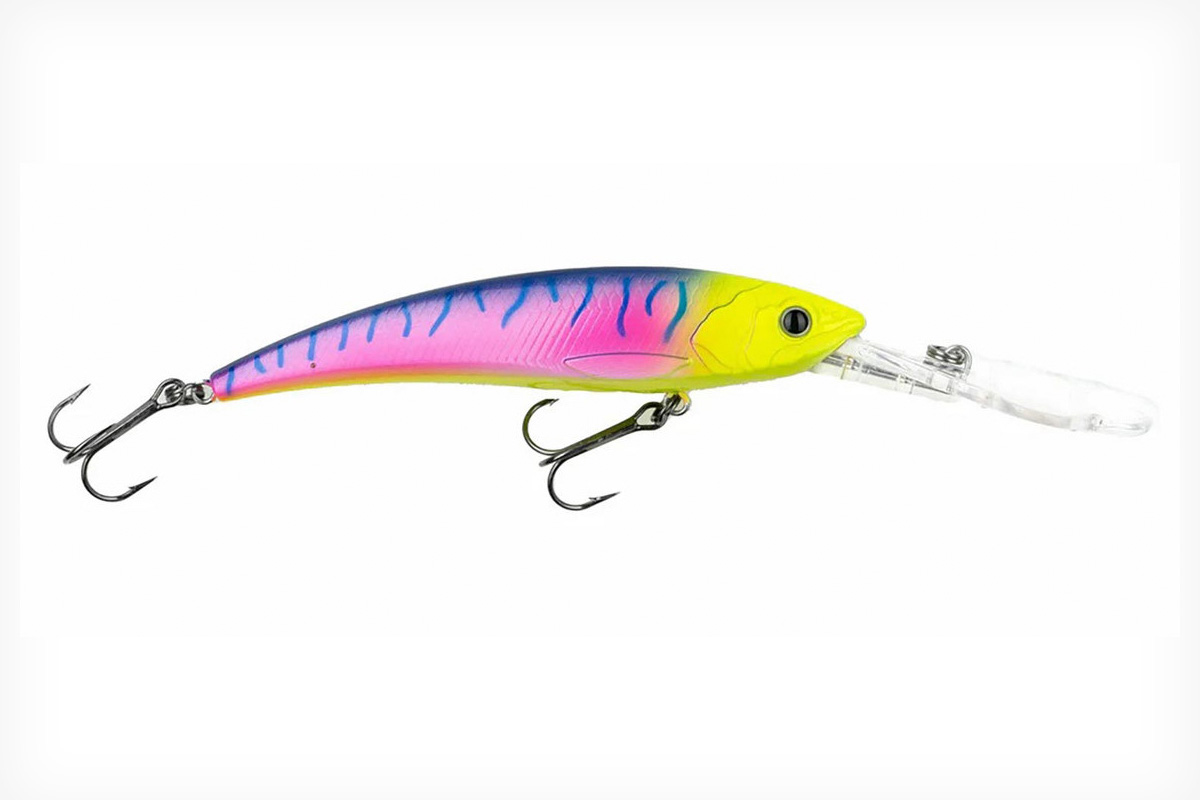 Finesse anglers need light, strong hooks with sticky-sharp points that won't let go. Gamakatsu fills the bill with the G-Finesse Feathered Treble MH, based mainly on the input of the late Aaron Martens. It joins the existing medium-heavy G-Finesse trebles, which made a splash six years ago. The G-Finesse feathered trebles utilize tournament-grade wire construction, allowing the points to remain sharper longer. They come with a Nano Smooth Coat that makes penetration easier. These new trebles come two to a pack, adorned with either white or chartreuse premium feathers and complementary tinsel, hand-selected by Martens to tempt even the most finicky fish. Info: gamakatsu.com
Berkley Clickin' Frittside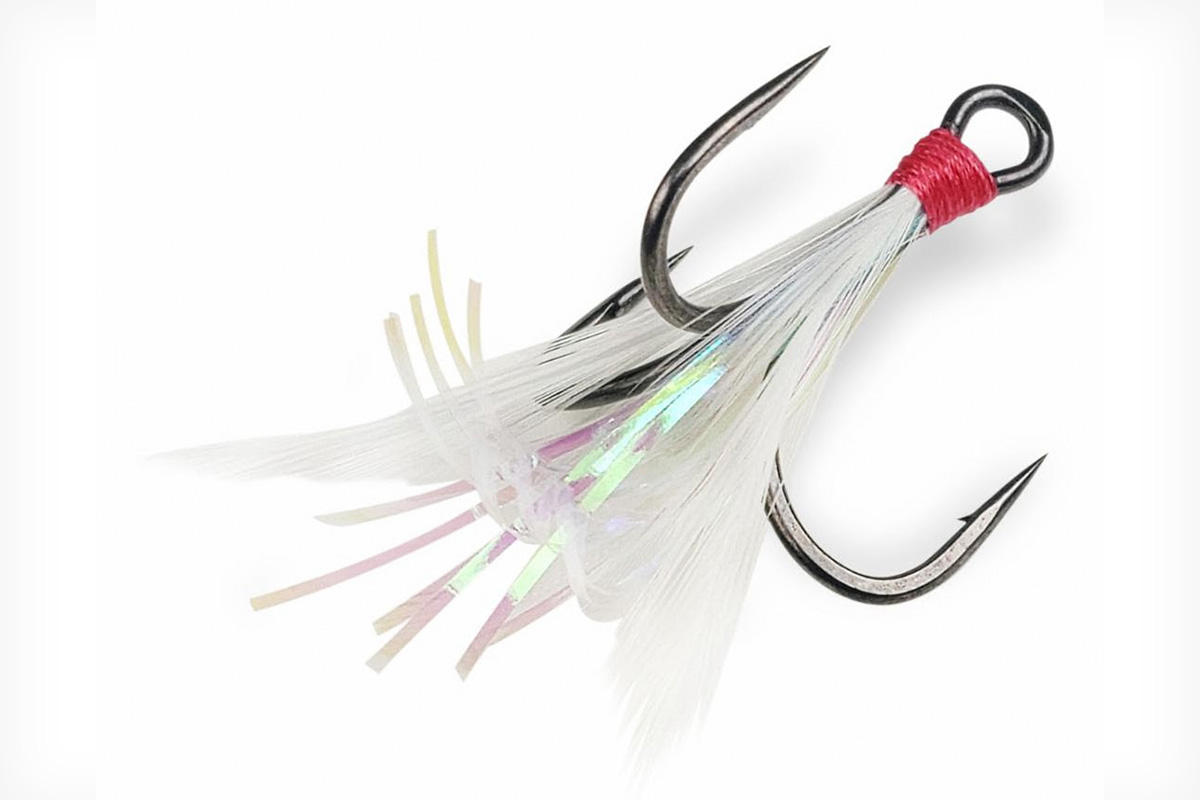 Berkley expands its popular crankbait line with the Clickin' Frittside, which has a balsa-like action and enhanced clicking sound. The Clickin' Frittside fills a gap in the lineup to deliver results in stained and dirty water situations. The Frittside Crankbait features a FlashDisc and flat-sided body shape that mimics a variety of species, and has a balanced weighting system that makes for easier and more accurate casting. The Clickin' Frittside's singular ceramic ball to create a unique, low-pitch clicking sound. It is available in 10 colors chosen for stained and dirty water situations. Five sizes dive from 2 to 10 feet. Info: purefishing.com
SPRO Pocket Tail Minnow
The 3.75-inch Pocket Tail Minnow grabbed attention with its 2021 introduction, and SPRO is adding new colors this year to the lineup. Those are Black/Blue, Cell Mate, Clear Chartreuse, Nasty Shad and Red Bug. The Pocket Tail Minnow can be used by itself or as a trailer for swim jigs, blade baits or bucktail jigs. The thumping tail contains a small pocket that provides a different sound profile for a variety of situations from pressured and clear water to aggressive fish. Info: spro.com
Yamamoto Ned Senko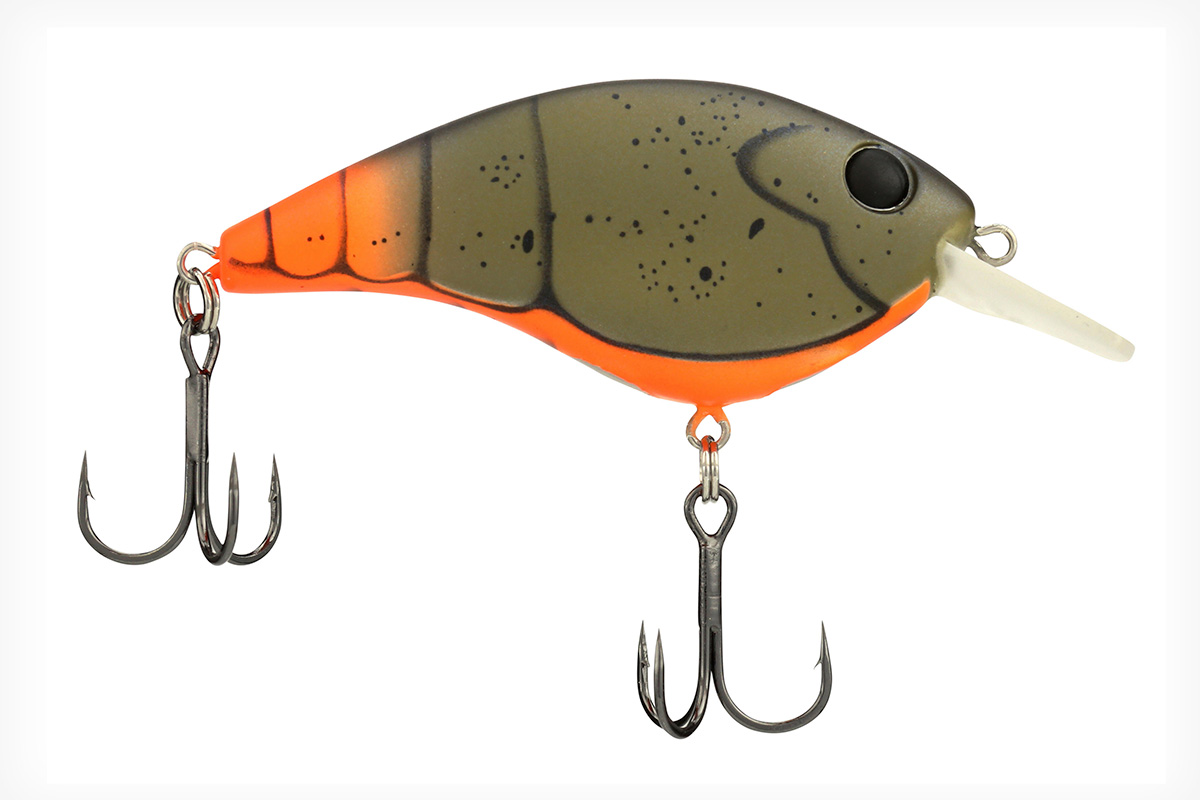 The new Yamamoto Ned Senko has the same shape as the 3-inch fat Senko but is designed with a "mega floater formula" to make the bait stand up on a Ned head. The technique still has doubters, but it works. It works great for sight-fishing, especially for smallmouth bass in clear, sandy and rocky waters. The technique is solid for clear and pressured waters, too. Bass can't seem to ignore the little bait that doesn't look like it does much. But it catches them. The Ned Senko comes in 17 colors. Info: baits.com
Booyah Pad Crasher Jr.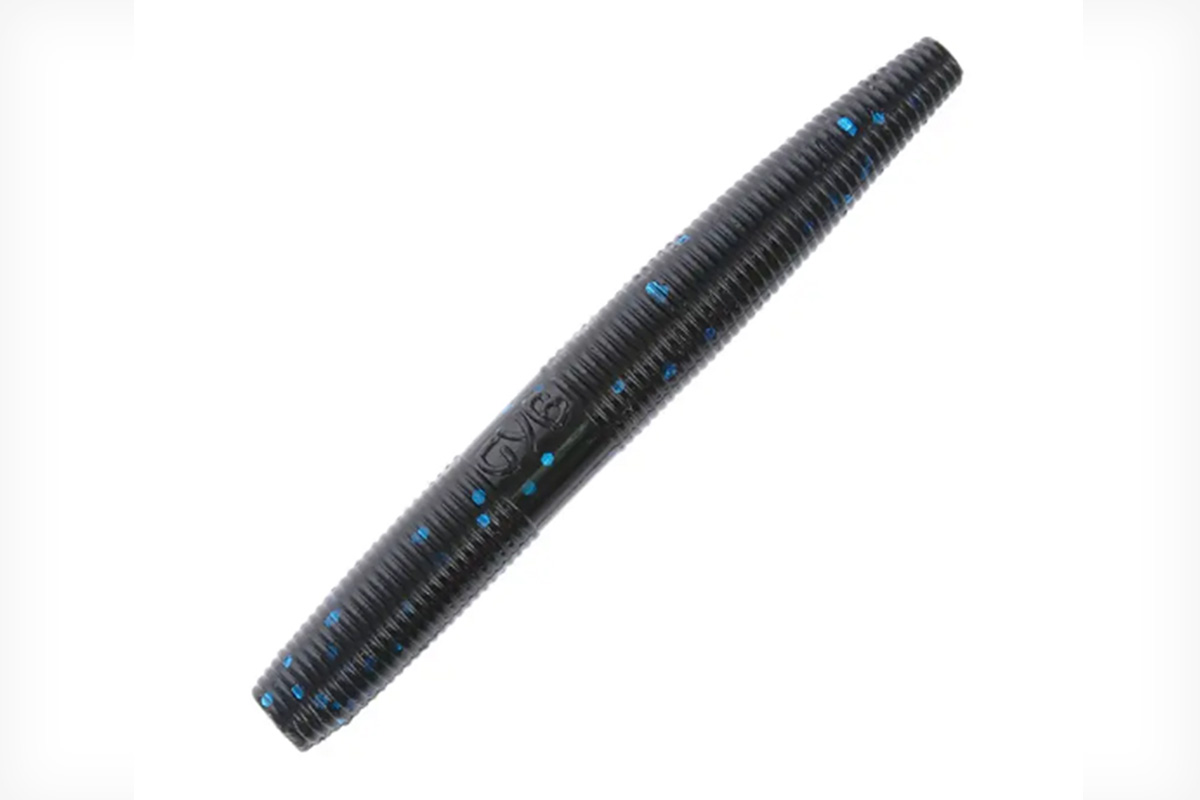 When you need a little more spritz with a frog, the Booyah Poppin' Pad Crasher Jr. may be a top option. The 2-inch bait has a cupped mouth to create extra surface disturbance. Smaller forage, smaller average fish size and heavy fishing pressure point toward a diminutive frog. The Poppin' Pad Crasher Jr is armed with a stout and ultra-sharp, double 2/0 hook, which is designed to stay out of snags but provides high hook-up rates. It comes in 11 colors, including the most popular Pad Crasher colors and two colors, Pumpkinseed and Fire Tiger, that are not currently available in any other Pad Crasher models. Info: lurenet.com
Gene Larew Flipping Biffle Bug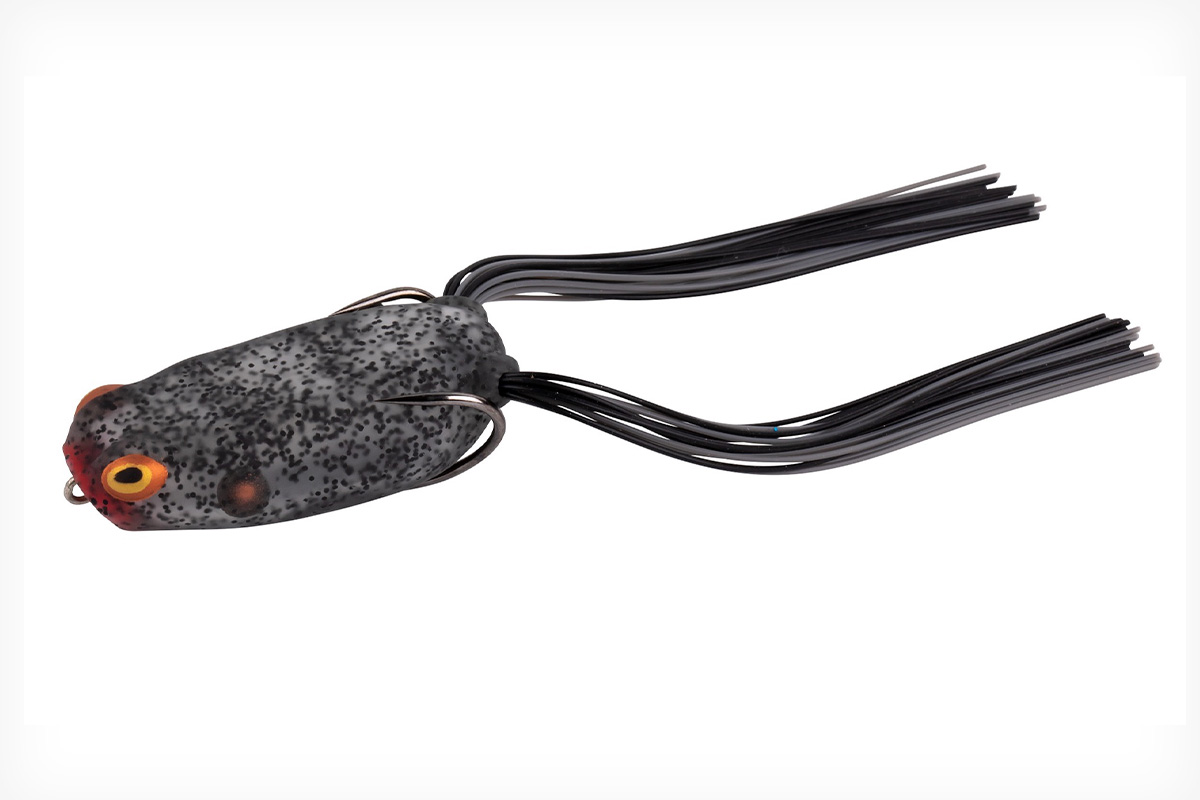 The new Gene Larew Flipping Biffle Bug began with the original Biffle Bug, retaining the Biffle Bug's signature shape, kicking back legs, gliding tail, and ribbed, hollow body. A key difference is the addition of solid head that gives the bait a creature-like appearance and adds size, along with solidly holding a flipping hook in thick cover. Also, a pair of swimming front legs replace the small bug legs, and the rear swimming legs are enlarged. This leg configuration creates wild swimming action and adds major vibration to help fish find the Flipping Biffle Bug in thick cover and to prompt strikes. The Flipping Biffle Bug is 4.5 inches long and available in 15 colors. Info: lurenet.com
Norman Lures Speed N Jr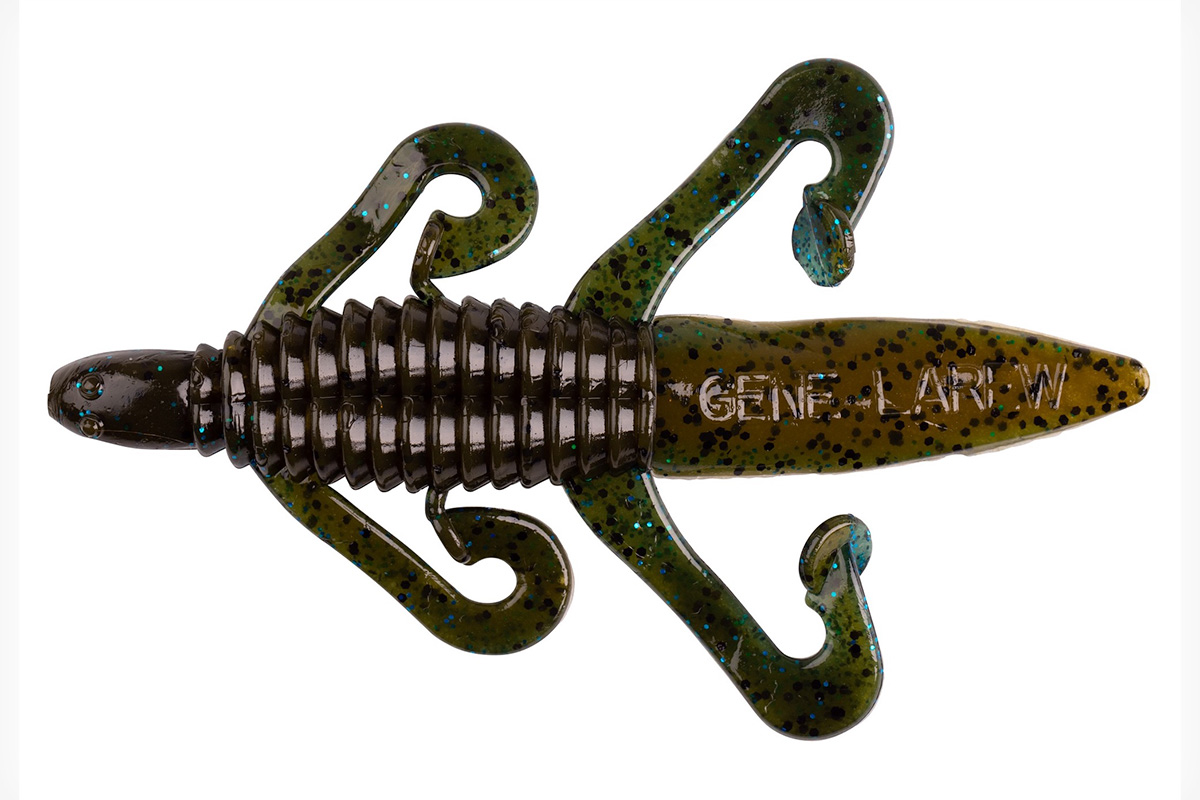 If you loved the Norman Lures Speed N crankbait, you may get a bigger kick out of the downsized Speed N Jr. It's 2.35 inches long weighs 3/8 ounce and runs 4-6 feet deep. The Speed N Jr remains true to the Speed N in its shape, sound, diving depth, and swimming action. It has a tight pitch-and-roll action, a semi-square lip to help it deflect cover and butyrate body construction to create a dull sound that sets it apart from most crankbaits. The Speed N Jr is aerodynamic, making it easier to cast than other similar-sized crankbaits. The Speed N Jr shines in autumn and winter and comes in five colors. Info: lurenet.com
Bobby Garland Mayfly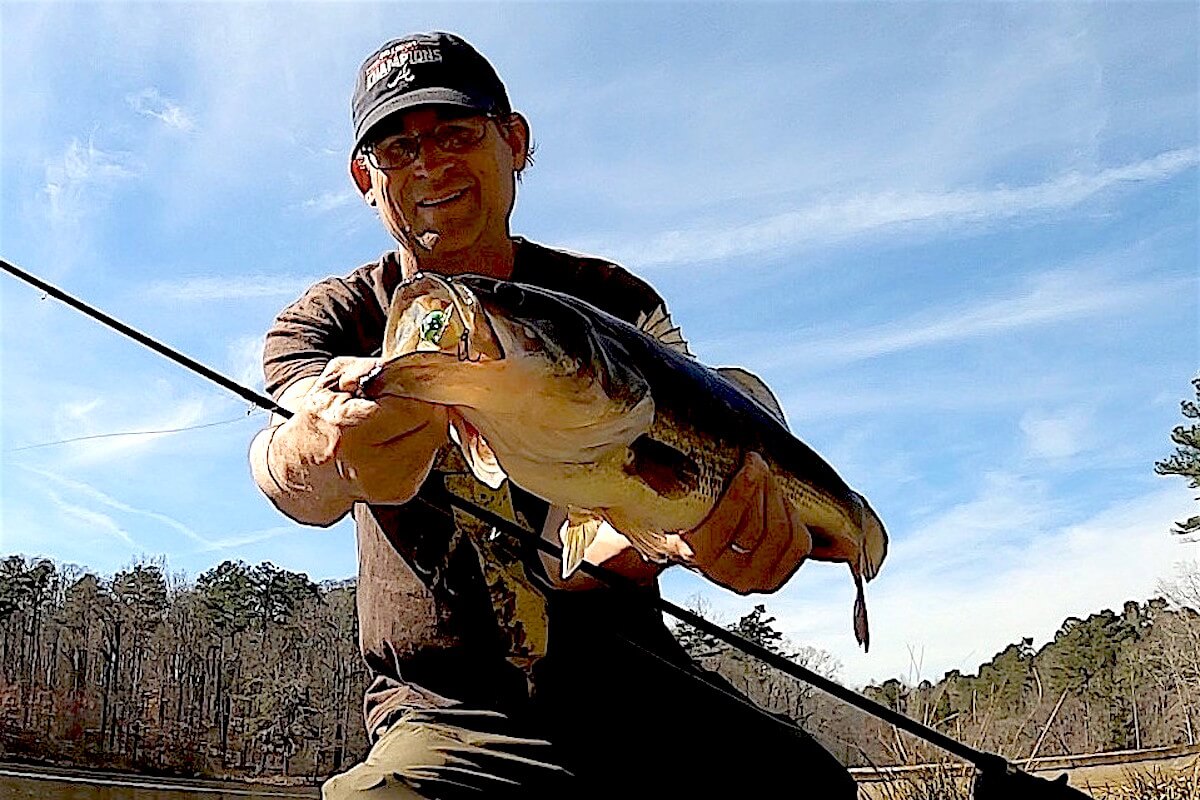 Panfish anglers will get a kick out of the new Bobby Garland Mayfly from Bobby Garland Crappie Baits. The soft-plastic Mayfly is a 2.25-inch insect-profile design that incorporates a distinctive silhouette, flexible appendages and tail, and fish-oil enhancement. The importance of lure profiles for triggering strikes from stubborn crappie has been brought to light thanks to forward-facing sonar's popularity in crappie fishing. The technology has allowed anglers to witness firsthand how crappie react – or fail to react – to different lure offerings. The Mayfly not only offers a distinguishable alternative to shad shapes, but it represents another common prey group for crappie: insects. The Mayfly's solid body accommodates a wide range of jighead styles and sizes, from 1/32-ounce up. Twelve colors are offered. Also unique to the series is the Mayfly's special packaging, featuring a snap-close hinged lid, pleated sides for roominess in protection of lure shape and appendages, and a high quantity of 50 baits. Info: lurenet.com
Berkley PowerStinger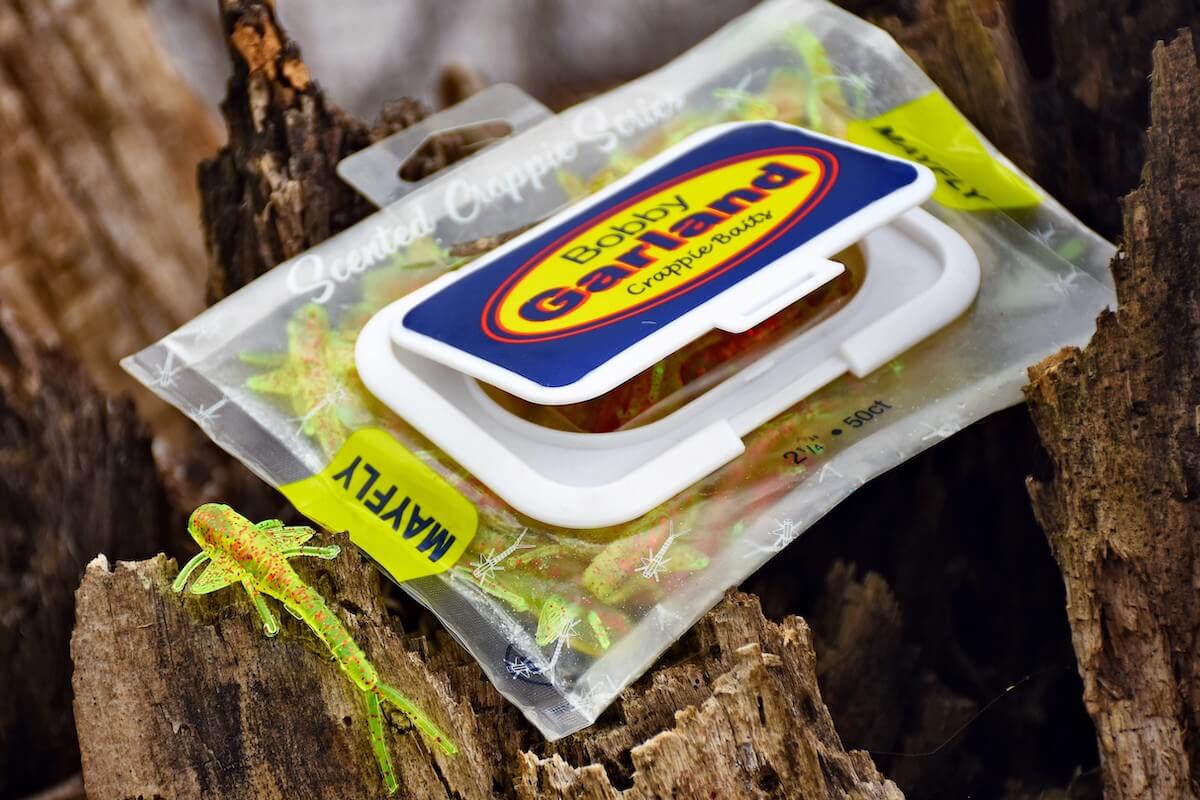 Berkley's newest PowerBait soft plastic, the PowerStinger, may become a favorite straight tailed minnow-style bladed jig trailer thanks its unique design. Featuring new, patent pending honeycomb technology, the PowerBait PowerStinger offers additional swimming action when paired with a bladed jig. The PowerStinger has a thick baitfish profile and a dense, durable head. A perfect match with the new Berkley Slobberknocker, the PowerBait PowerStinger is available in 3.5-inch and 4.25-inch sizes, with 12 standard colors and 4 HD colors to match any hatch. Info: purefishing.com
13 Fishing 'The Trout'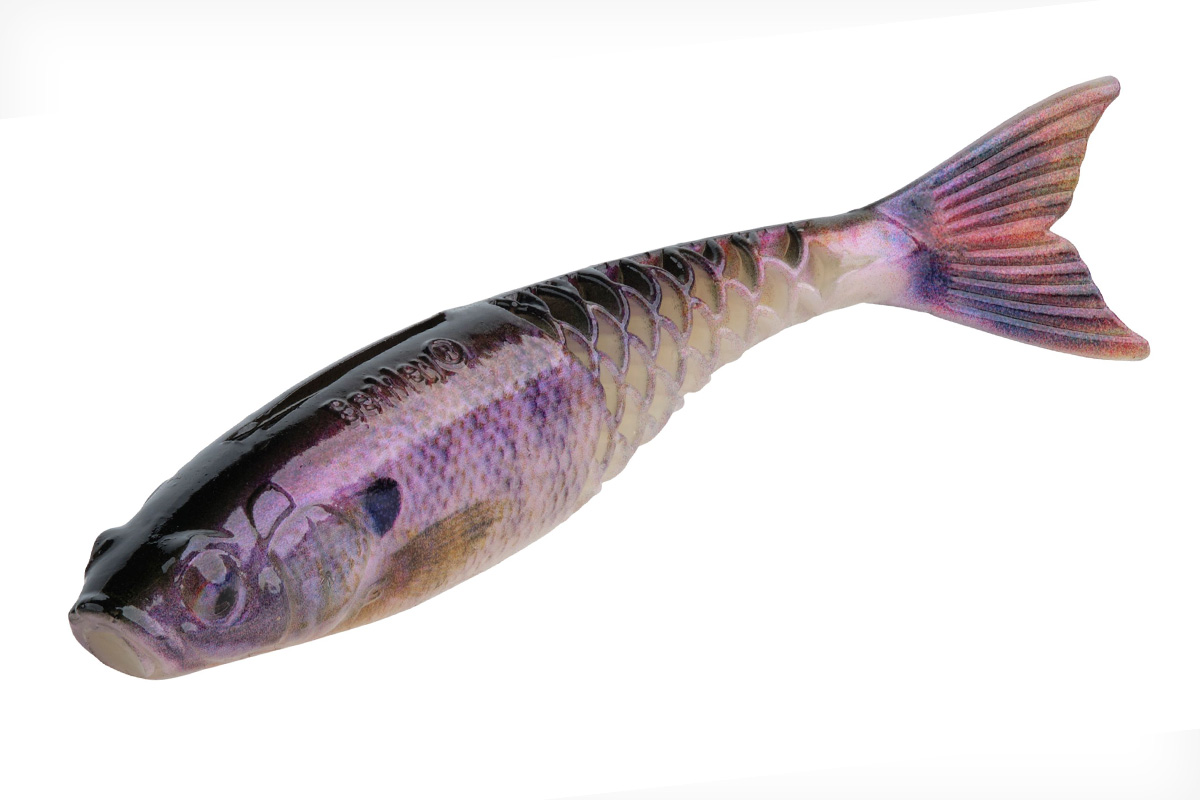 Ready to sling a big swimbait for a while? 13 Fishing thinks so, with its new "The Trout" swimbait that will attract big bass. The lure is suited with Ultra HD paint finishs, HD holographic eyes, a wedge-tail design and has a moderate to fast rate of fall. The Trout comes with VMC black nickel hooks and a 13 Fishing precision harness rigging system. Info: 13Fishing.com
Z-Man HellraiZer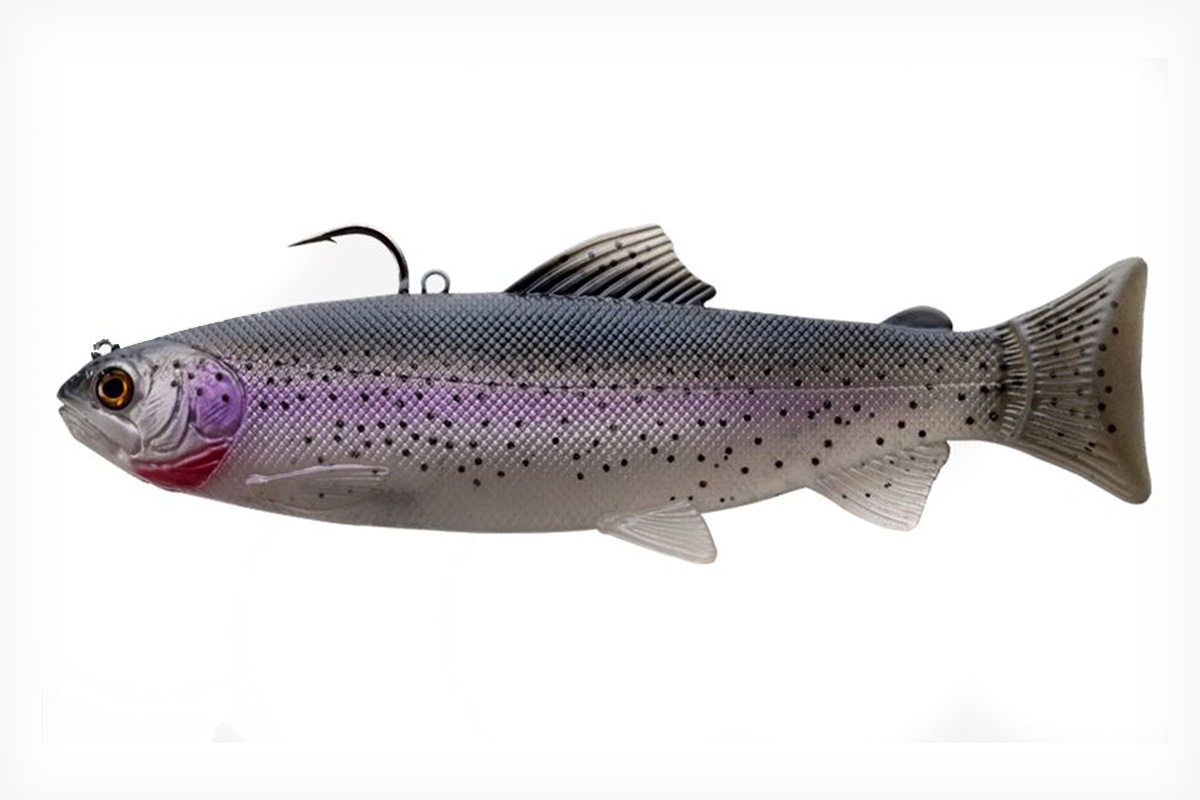 Unusual design? Yes, most definitely. You'll wonder how the Z-Man HellraiZer works but know this: it's a noisy topwater that will easily get the attention of hungry bass. The 5-inch HellraiZer has an exclusive bladed, tail-propelled design. The front part of the lure is scalloped underneath, with the line tie positioned on the lengthwise midline of the lure but not the exact middle. The treble hook is attached where the full body begins to create the rear of the lure. The tail is tapered, followed by the rattling blade and tinsel treble. It can be retrieved slowly with commotion or burned for quick slashing movement. It's unusual, but it works. Info: zmanfishing.com
SPRO Outsider Crankbaits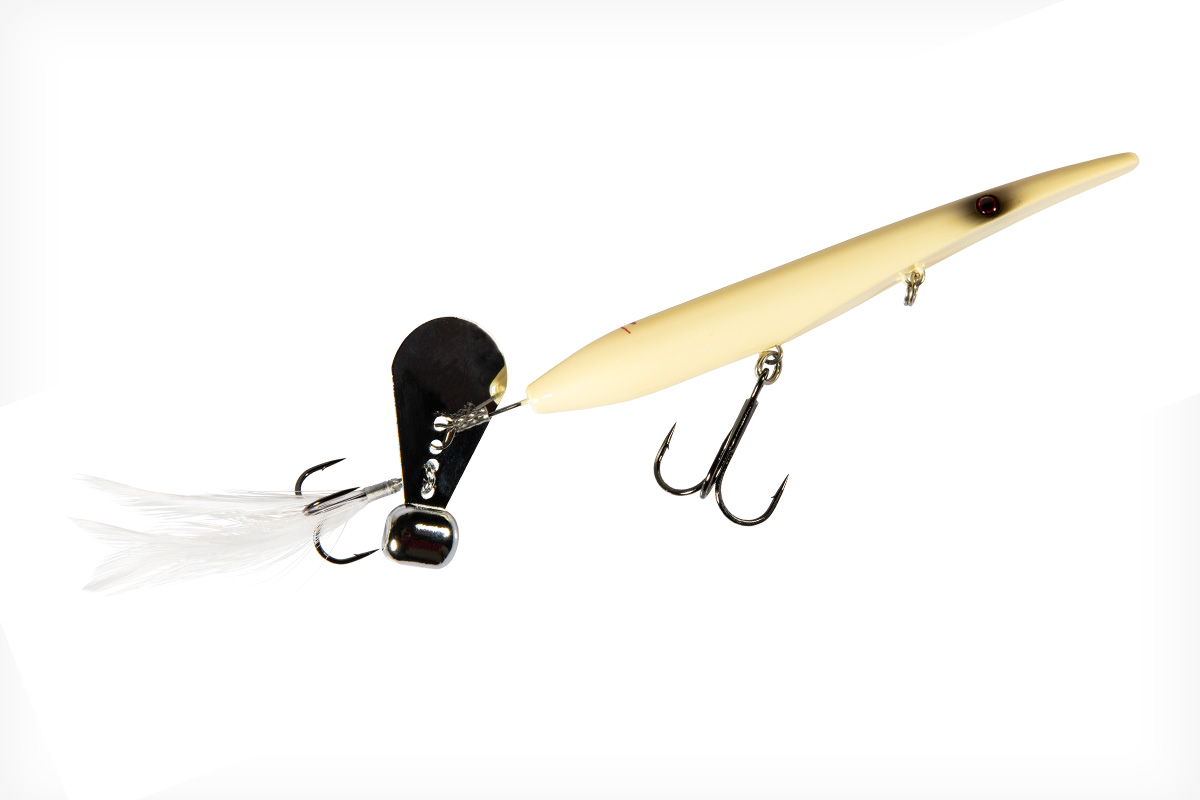 Another unique design this year comes with SPRO's Outsider square-bill crankbaits which have the weight shifted to the outside. Sound strange? Maybe, but the bait reportedly is easier to cast and has more response in the water. The Outsider is available in three sizes: the SR 55 is a ⅜ oz., square-bill, shallow running bait for 3-4 feet of water; the MR 60 is slightly bigger (60 mm) and heavier (5/8 oz.) for medium running from 7-9 feet and the DD 80 is designed for 19-21 feet. The DD 80's 1.25 oz. weight and larger size allow the crankbait to dive quickly. Info: spro.com