It was a scorching hot 102-degree September day. 14-year-old Paslie Werth and her father, Kurt, sat in a blind on the edge of a CRP field on their family farm in Kiowa County, Kansas. It was around 8 o'clock and the sunlight began to fade as Kurt started to gather things up and call it quits on the second day of the Kansas youth season.
Paslie quickly stopped her father from making anymore noise. At the time, Kurt was unsure why. But it didn't take long to find out. It was because no sooner than he was packing up to leave the blind, Paslie spotted the giant Kansas whitetail they were after. The giant they had been scouting for the past three years with their Bushnell trail cameras. The giant that Paslie's older sister and father had passed on in years prior to allow him reach his full potential. This trophy whitetail that had such a storied history with the Werth family, stood up, broadside, just 25 yards from Paslie and Kurt under a cedar tree in the CRP field. Paslie raised her rifle, put the crosshairs on the giant buck's shoulder, and pulled the trigger.
"I really had no time to think about it," Paslie said of the moment she saw the monster buck her family had known about for years. "He stood up 25 yards away from me. I didn't see him walk in or anything."
The 6 ½ year old Kansas giant has since claimed the top spot in the Boone and Crocket world record books as the number one non-typical whitetail ever shot by a female, with a staggering score of 271 4/8 inches and 44 total points, with 42 of those being scoreable. That places Paslie's giant as the fifth largest whitetail ever shot in the state of Kansas.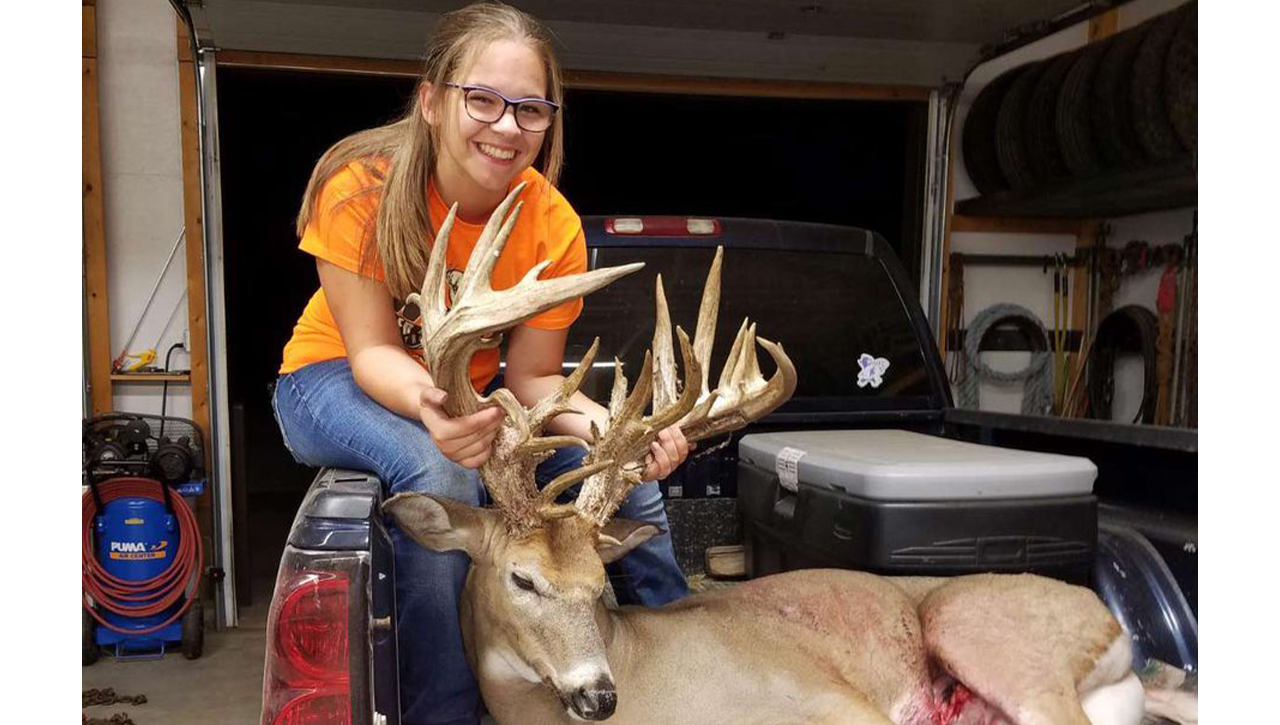 Paslie Werth poses with her world record buck, which measured an incredible 271 4/8 inches.
Scouting and deer management are a vital part of the Werth family's success of growing and bringing down monster bucks in southwest Kansas. At the heart of that scouting, the Bushnell brand has been a mainstay. Kurt says he has been using Bushnell trail cameras to scout for deer for the better part of 17 years.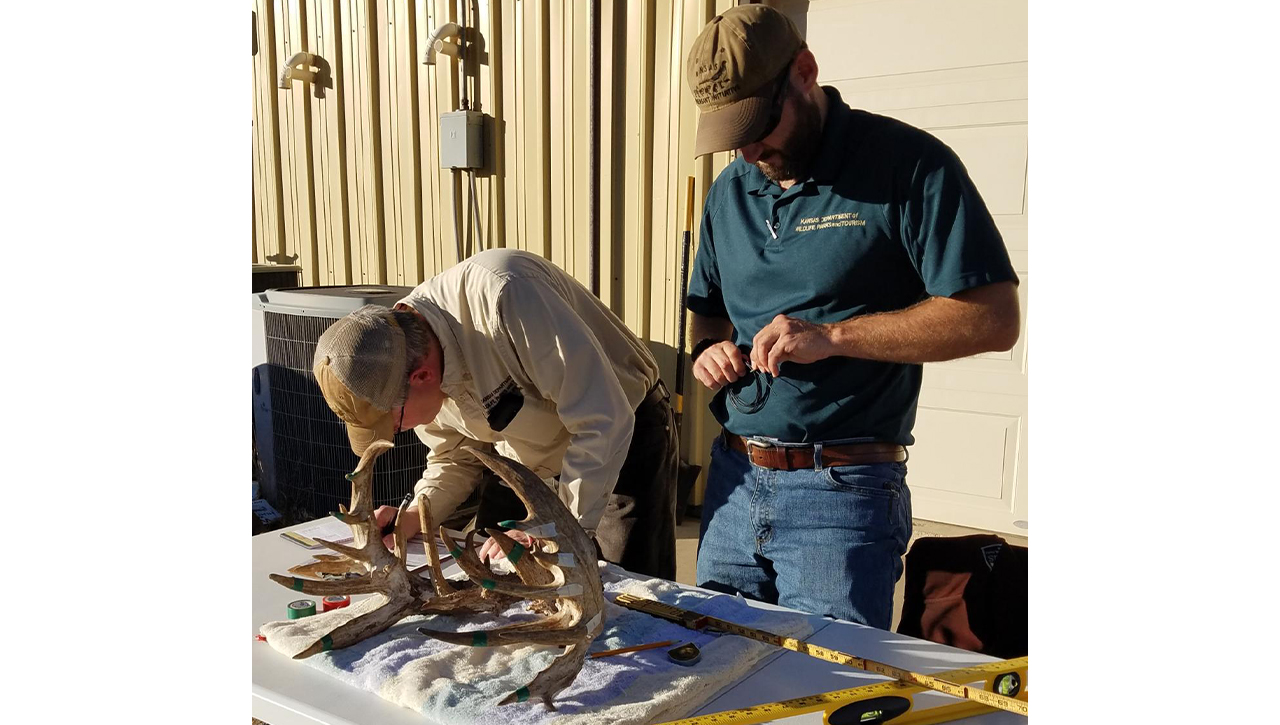 Paslie's buck being officially scored
"Back in 2003, I remember watching a hunting show and Michael Waddell was advertising the Bushnell cameras,
and that was about the time those little double A battery cameras had come out," Kurt said. He had previously used cameras that required large C and D batteries to function, and says he remembers them being quite the pain to use, and often malfunctioned.
"He (Waddell) kept saying how easy the Bushnell trail cameras were to use, so I bought one and fell in love with it."
Kurt now owns about six or seven Bushnell trail cameras and claims the simplicity and dependability are what keeps him as a loyal customer.
"My kids can run them without me and they are very simple," Kurt says. "They give us very good pictures and we've never had any trouble with them. That's how we got hooked on them."
Not only do the Werth's use Bushnell trail cameras, but the giant Paslie harvested was taken with a Savage Axis .270 rifle mounted with a Bushnell scope that Kurt had won years ago at a Pheasants Forever banquet. Since then, the Savage/Bushnell combo has been used to harvest at least three large bucks by different members of the Werth family, with Kurt harvesting a 162 inch eight pointer, Paslie's older sister Jaeden taking a 182 inch 14 pointer, and of course Paslie's world record setting 271 4/8 inch giant.
The icing on top was how things came full circle. What got Kurt, Paslie, and the Werth family into using Bushnell products was Michael Waddell in the commercial Kurt referenced from 2003. After Paslie killed her world record whitetail, she and Kurt joined the Bushnell Live Facebook stream with Bushnell's Jarrod Nichols to talk about the hunt, where they were surprised by none other than Michael Waddell himself.
"We about fell over," Kurt said about Waddell joining the live stream. "We had no idea Jarrod was going to have him (Waddell) come on to the live stream."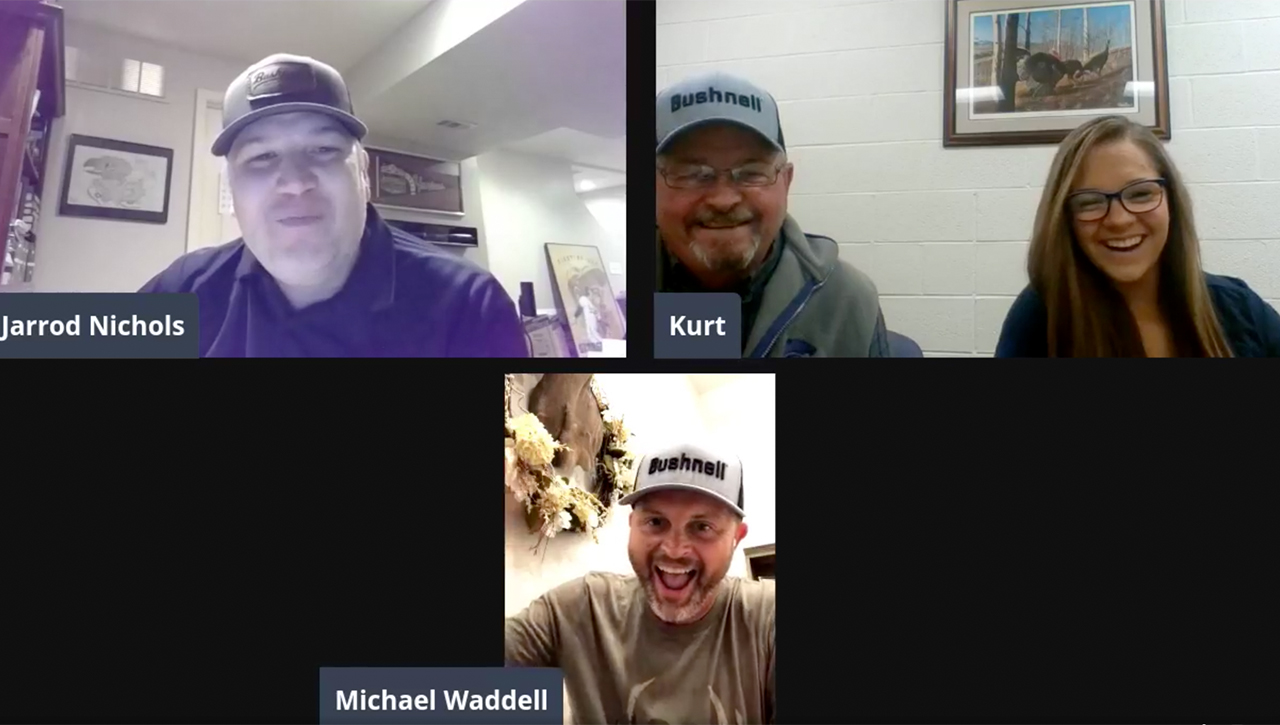 Paslie and Kurt were surprised by Michael Waddell on their livestream with Bushnell on October 21, 2020
For Kurt, hunting with his family is something he will always cherish.
"It's something we all do as a family, and it makes me very proud of my girls when they accomplish these things."
Paslie's 271 4/8 inch Kansas giant eclipses the previous female non-typical world record of 257 1/8 inches held for nearly 23 years.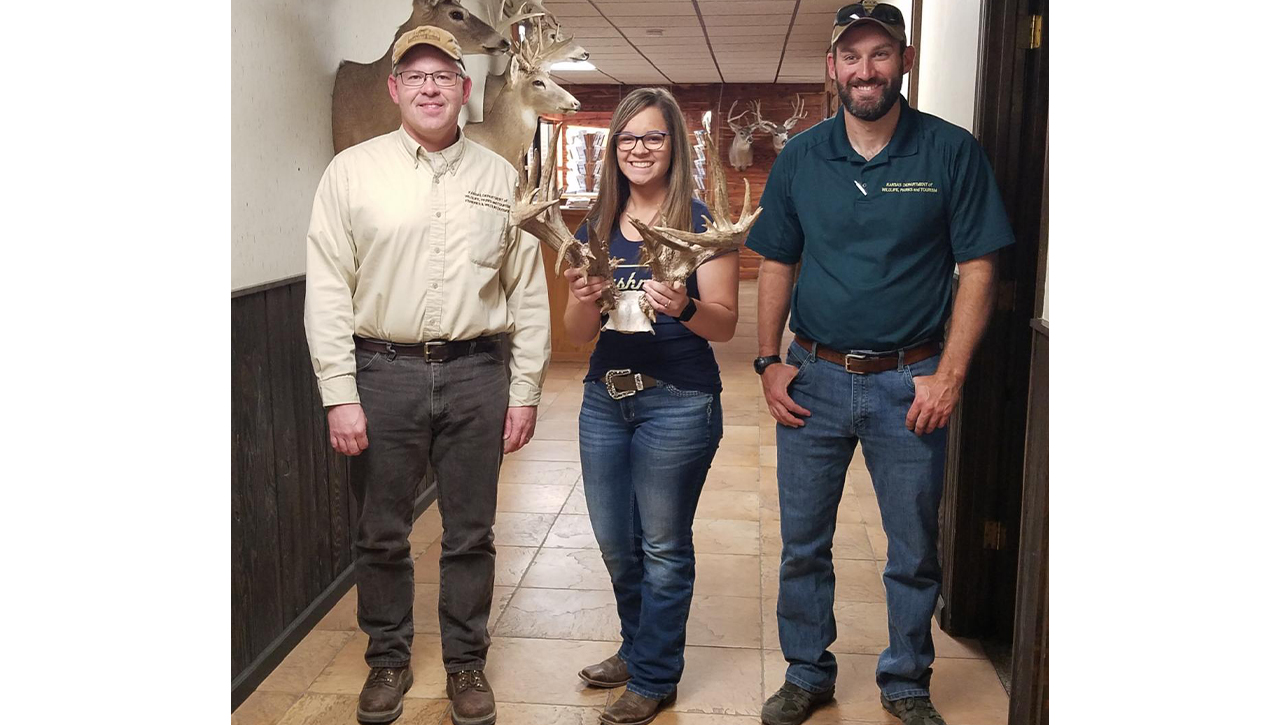 Paslie proudly holds the rack of her officially scored world record whitetail