If you enjoy forging metals and making your own knives, axes, or hammers, it might be worth your while to make a forge at home so you can perfect your skills (or simply just play around if that's what you like to do).
Despite the amazing work they do, forges are actually pretty easy to make. Check out some cool plans and tutorials so you can create your own homemade forge.
Soup Can Forge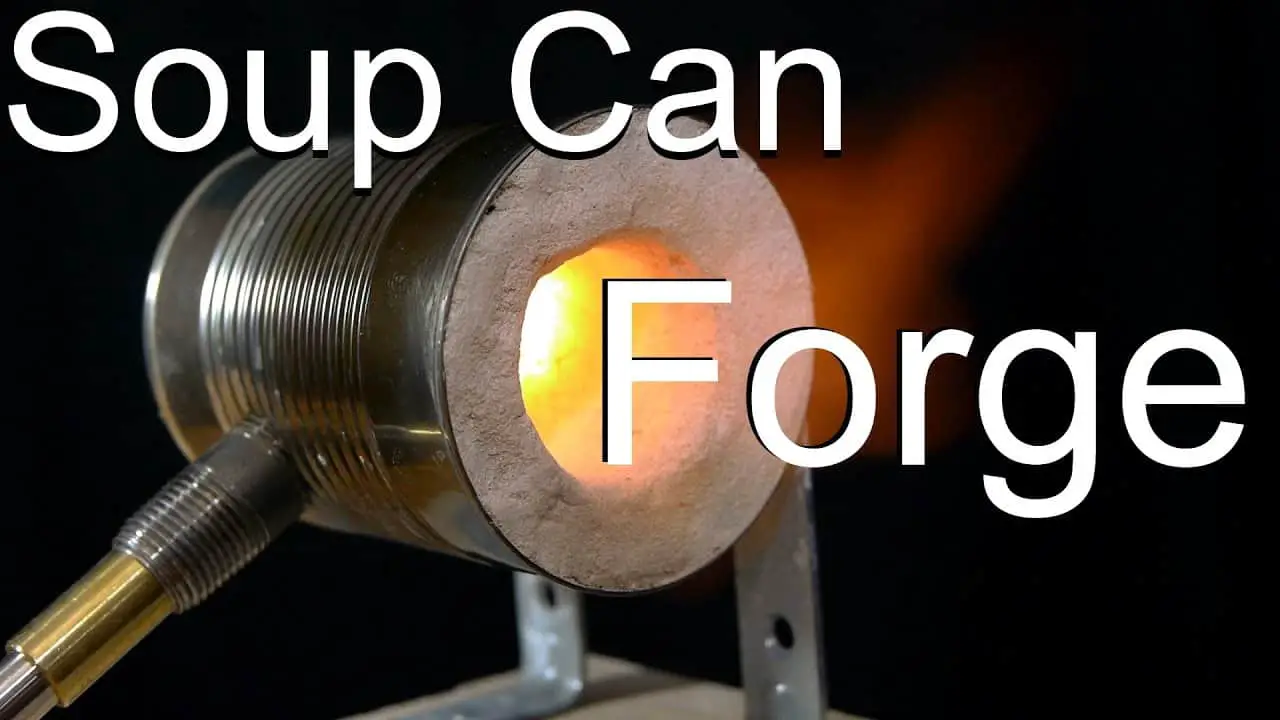 This DIY forge is about as easy as they come, and its main part is a soup can.
Even though the forge is simple and small, the person who built it was able to use it to make a small knife.
How to Make a Soup Can Forge from Instructables
Propane Forge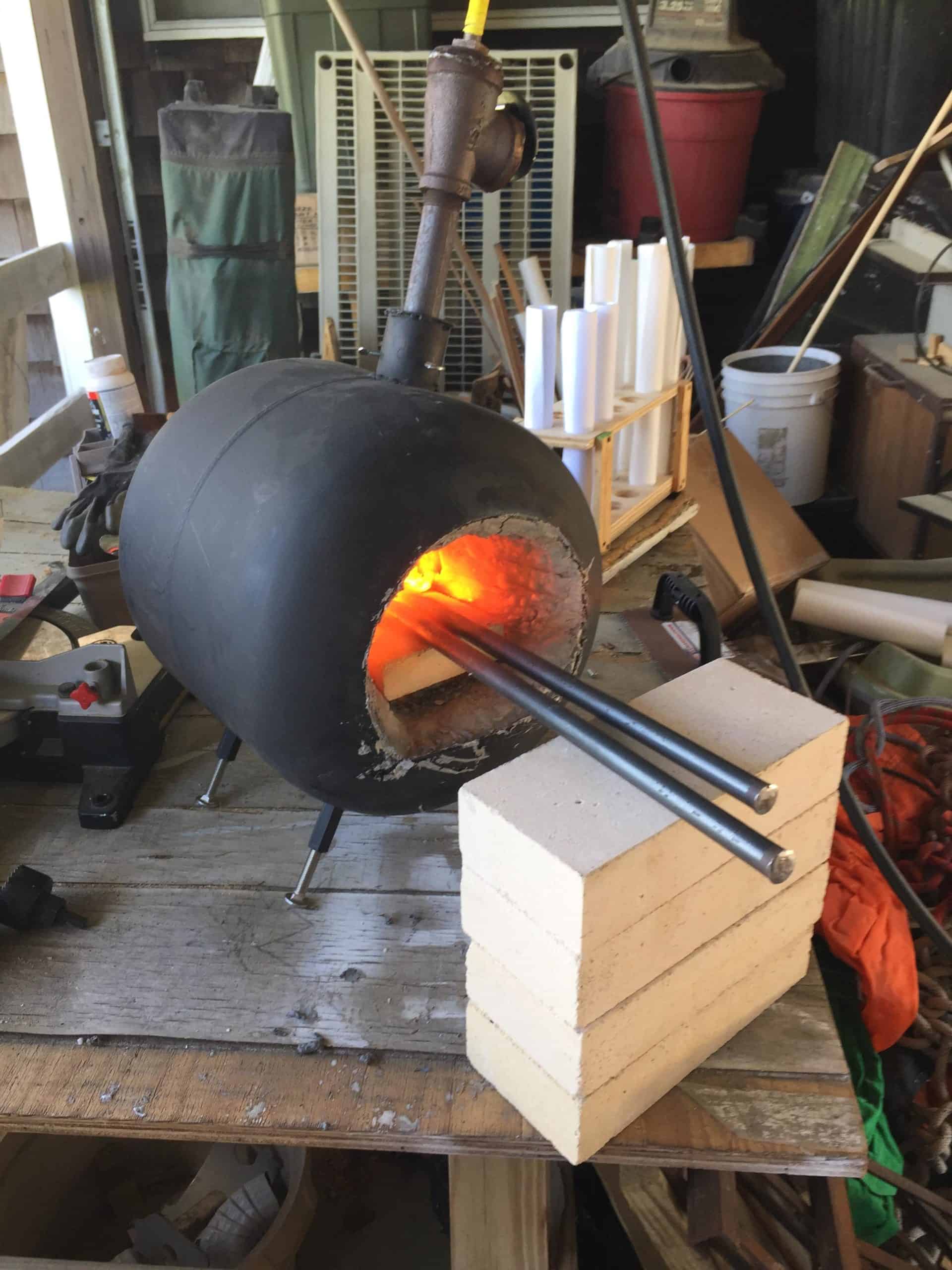 There are a lot of different ways to make propane forge, and this is just one of them.
Check out the step-by-step instructions (with pictures) for making this on Imgur.
Homemade Propane Forge from Imgur
Easy Recycled Grill Forge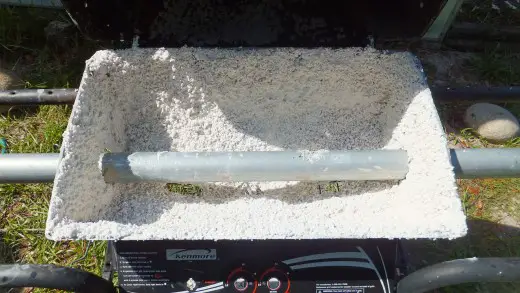 To make this forge, you just need an old grill.
You can use a grill you have at home (but only if you don't plan to grill on it again) or pick up one at a thrift store or salvage yard.
How to Make a Coal Blacksmith Forge from an Old Propane Grill from Felt Magnet
Firebrick Gas Forge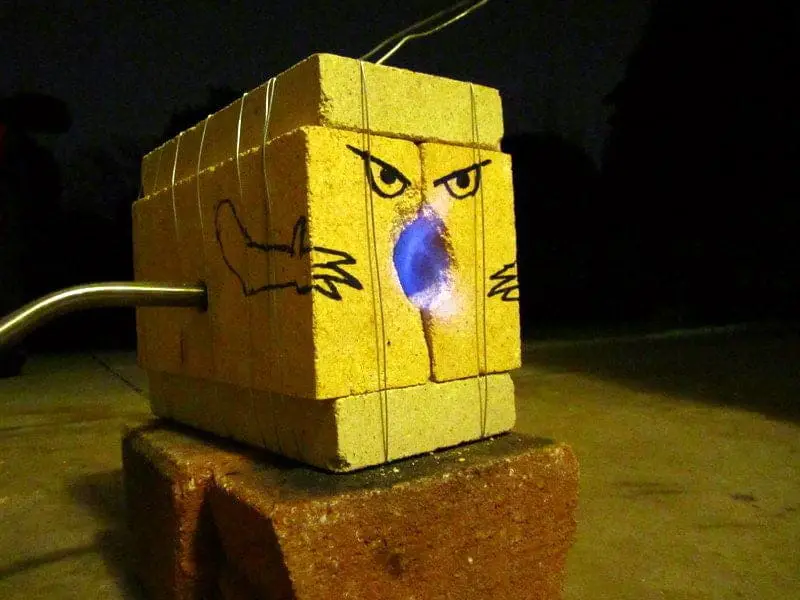 It's not required that you paint and personalize your forge like this person did, but it sure doesn't hurt.
You can make this forge in just a few steps using firebricks.
How to Build a Forge (Gas) from Instructables
Custom-Made Forge
There is no one size fits all plan when it comes to making a forge, which is why so many people custom make their own to fit their needs.
If you need a little help learning how to make a forge that works for you, check out this YouTube video for some guidance.
My Custom Blacksmith Propane Forge Build from Makin Sumthin from Nuthin/YouTube
Brick Forge
Making a forge using bricks is a good way to have a sturdy structure that won't go anywhere.
Even better, a brick forge is more aesthetically pleasing than some of the other DIY forge options, so you can keep this in the backyard without it being an eyesore.
Homemade Blacksmith's Forge by ThisWoodwork/YouTube
Large Wood-Burning Forge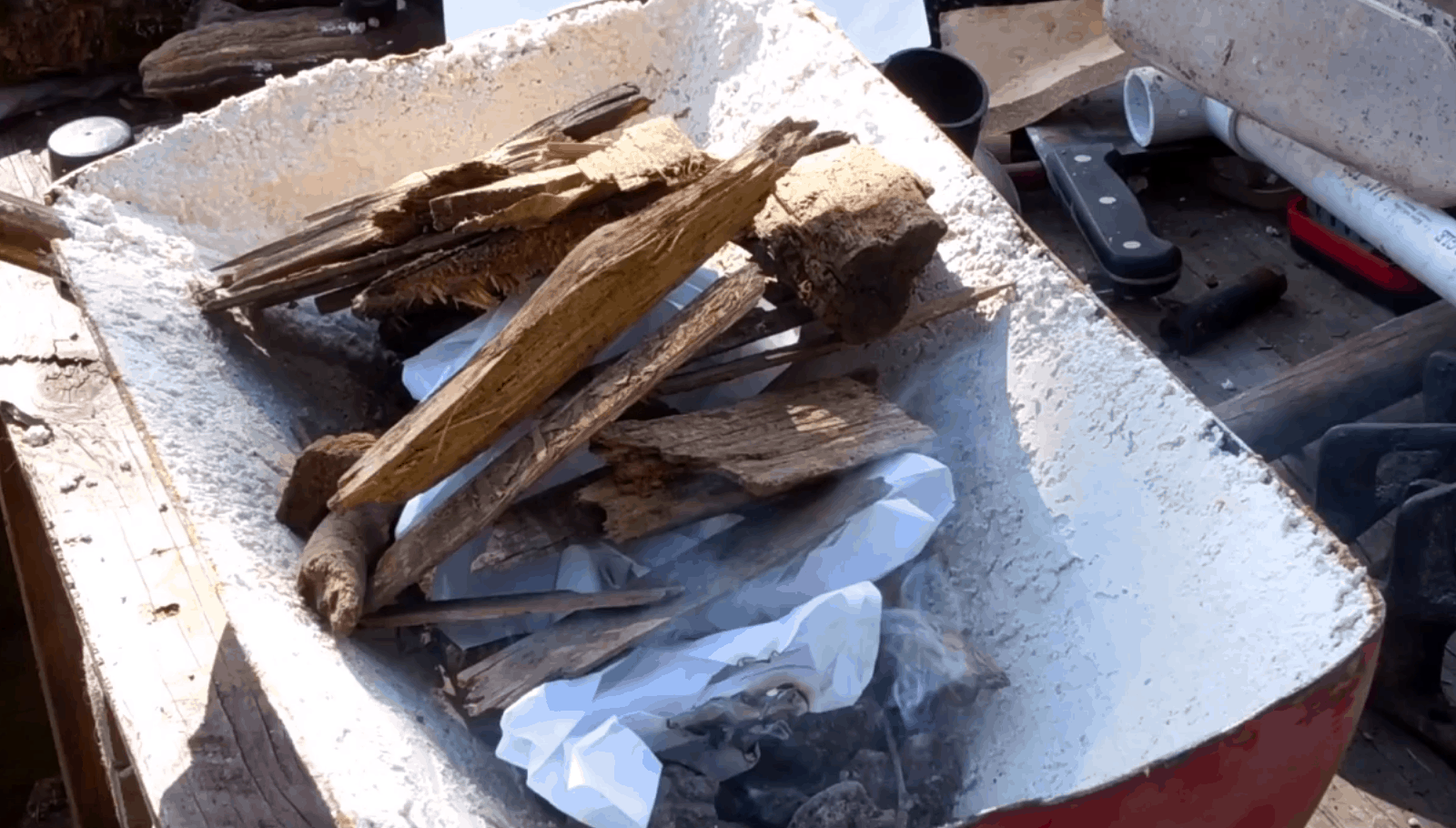 Here is another great example of a forge made out of a discarded tank.
This tank is cut long and in two pieces. It's a unique and effective way to make a working forge.
DIY Forge Completed Pt. 2 by Simply Gridless/YouTube
Brake Drum Forge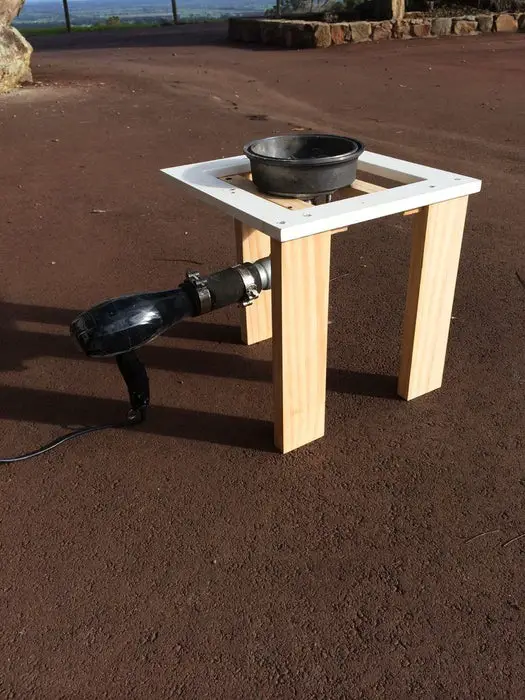 Have you ever considered building a forge using a brake drum?
It's a really simple DIY project that's fun to make and works really well.
How to Make a Brake Drum Forge from Instructables
Extra-Hot Propane Forge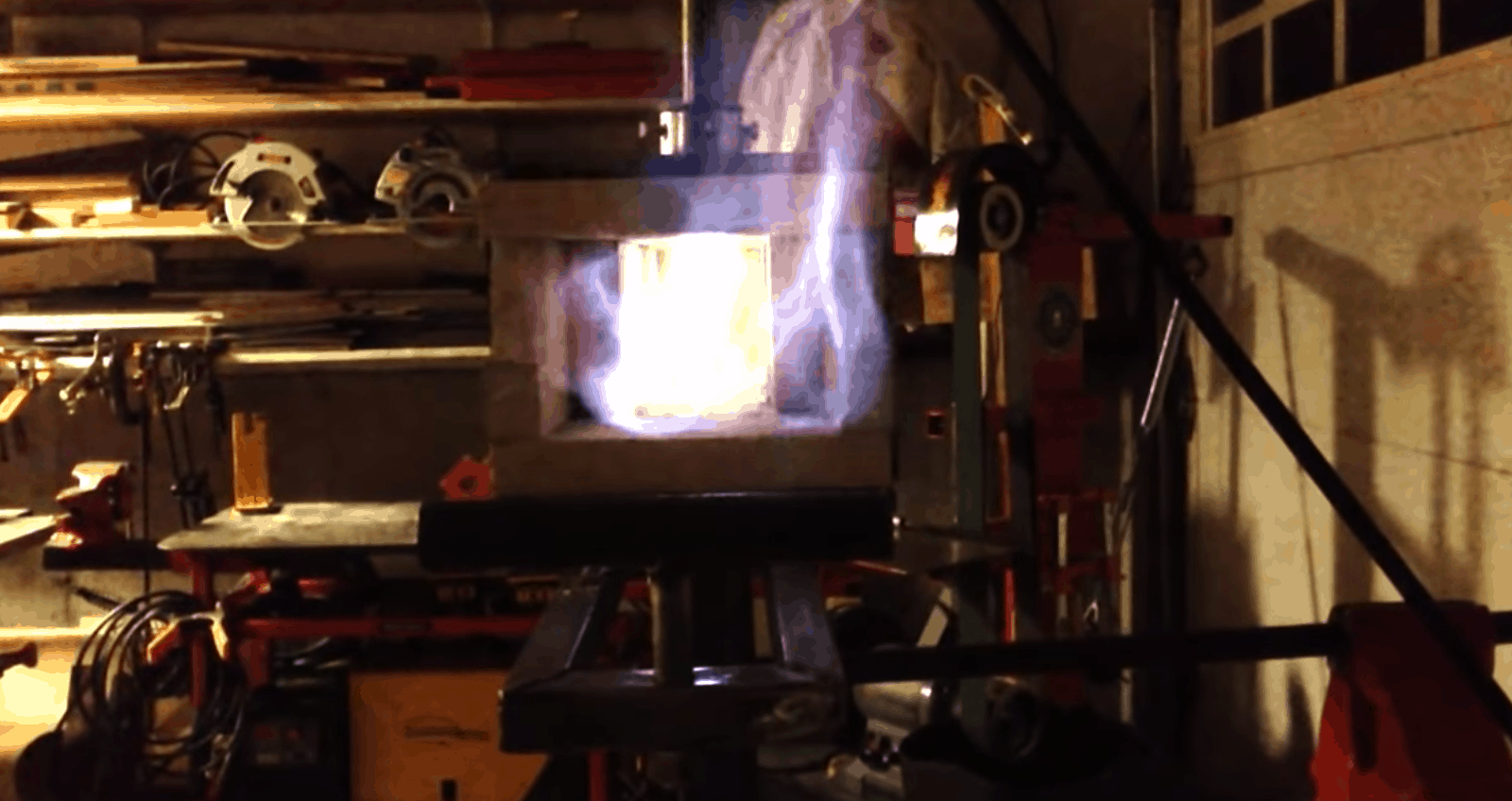 If you are interested in how to make a blacksmithing forge, this is it.
It's another propane model, but it's designed to get really, really hot and fit larger pieces of metal for bigger projects.
Homemade Propane Gas Forge for Blacksmithing from Rick Rabjohn/YouTube
Tall & Strong Forge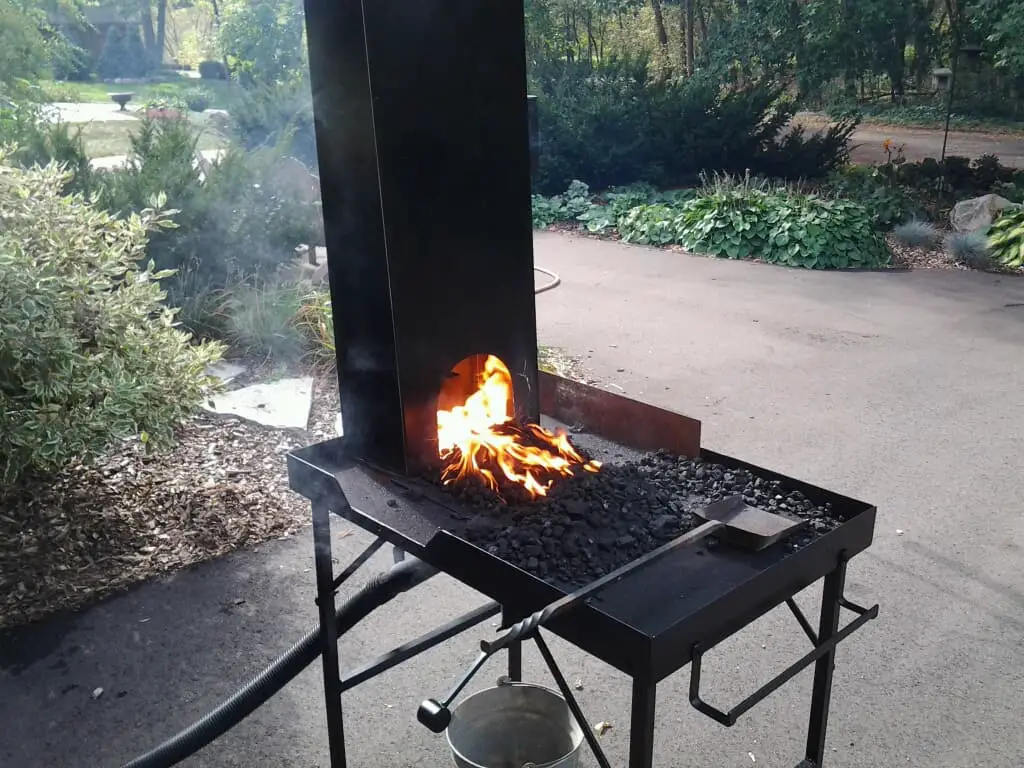 This metal forge takes a few more steps than some of the other models, but it works really well.
For this forge, you burn coal instead of wood, which is a little easier to maintain during the process.
Homemade Coal Forge from The Guild of Metalsmiths
Basic Forging Plans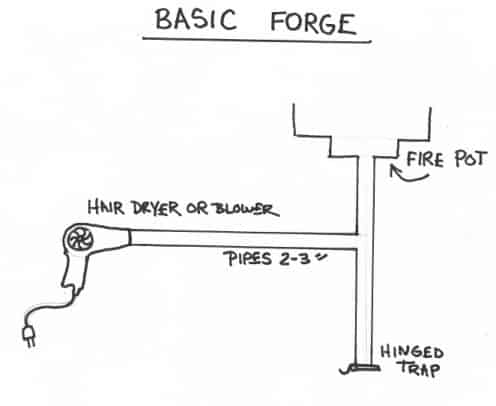 If you just want something to play around with, these plans for a basic forge are perfect.
There's no need to build something fancy if you're just starting out, just a simple plan will do.
How to Make an Easy Blacksmith Forge from Storm the Castle
Bladesmith Forge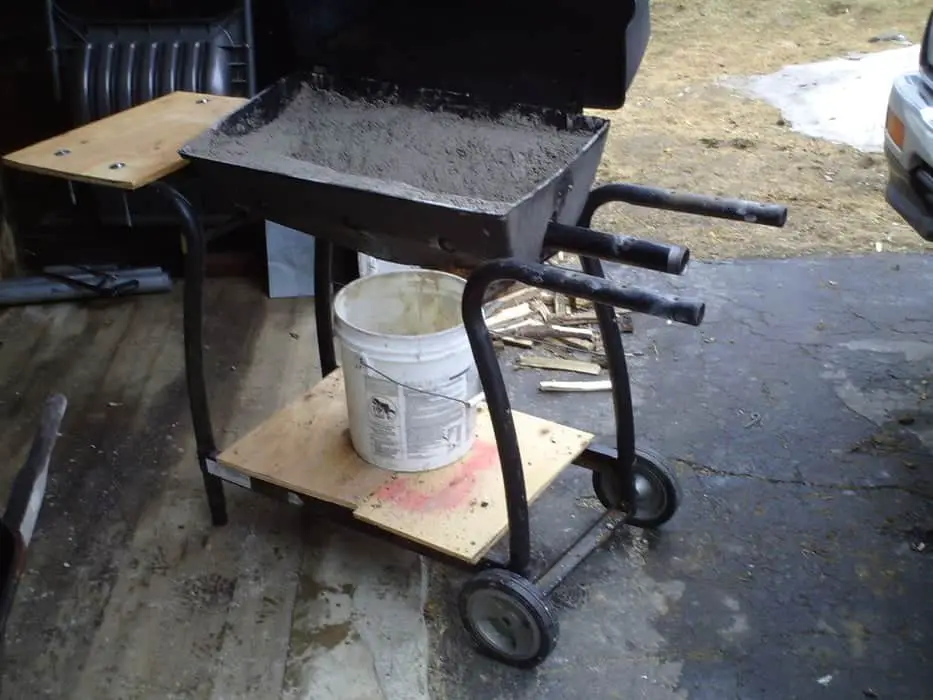 This forge is designed especially for bladesmith projects, like knives.
You can recreate this forge in only six steps using the guide from Instructables.
How to Make a Bladesmith Forge from Instructables
High-End Forge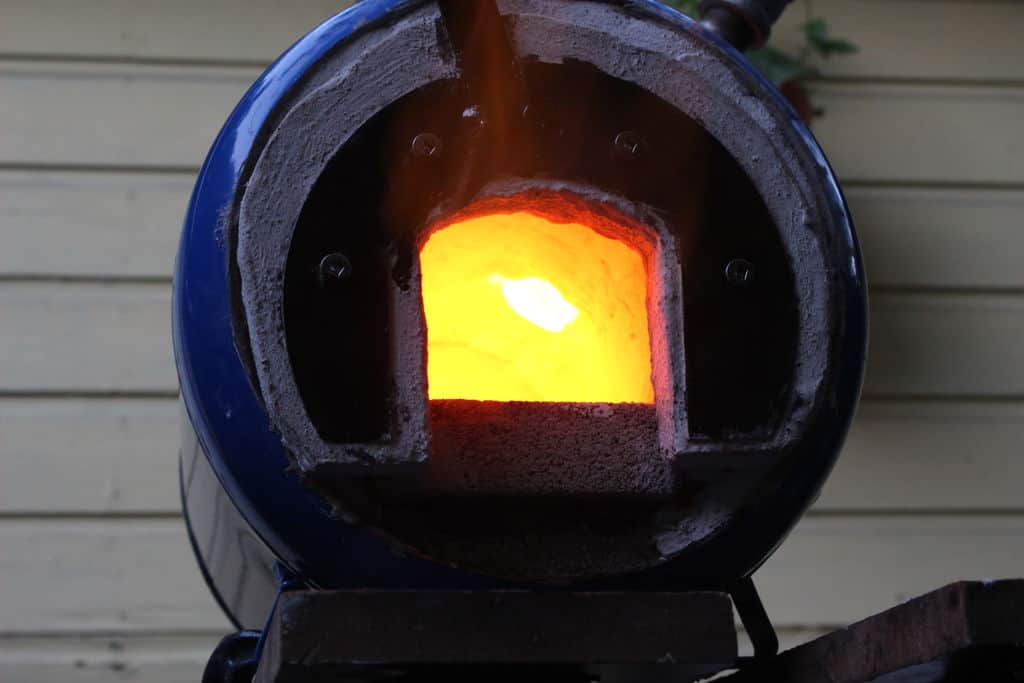 Here is another version of a propane forge, but this one looks very high-end thanks to the paint job.
The builder of this forge makes an important note that anyone trying to make this at home should be comfortable and experienced in working with propane gas.
How to Make a Propane Forge from Instructables
Compact Forge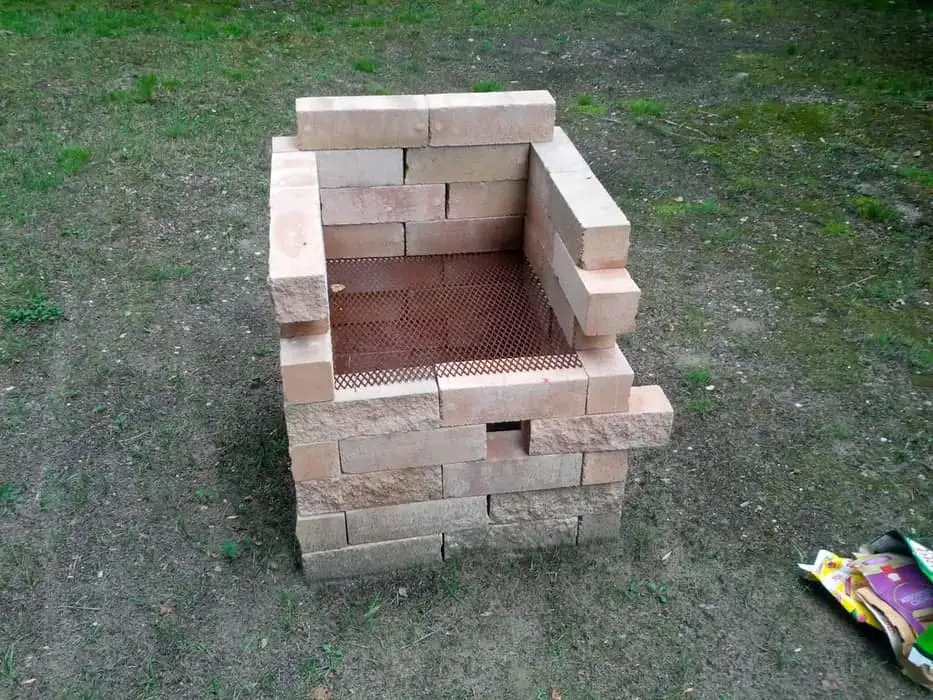 Aside from looking nicer than other forges, the brick forge can also be made to fit small spaces.
This brick forge is designed to be very compact, but the size doesn't take away from its power.
Homemade Forge from Instructables
Secure Gas Forge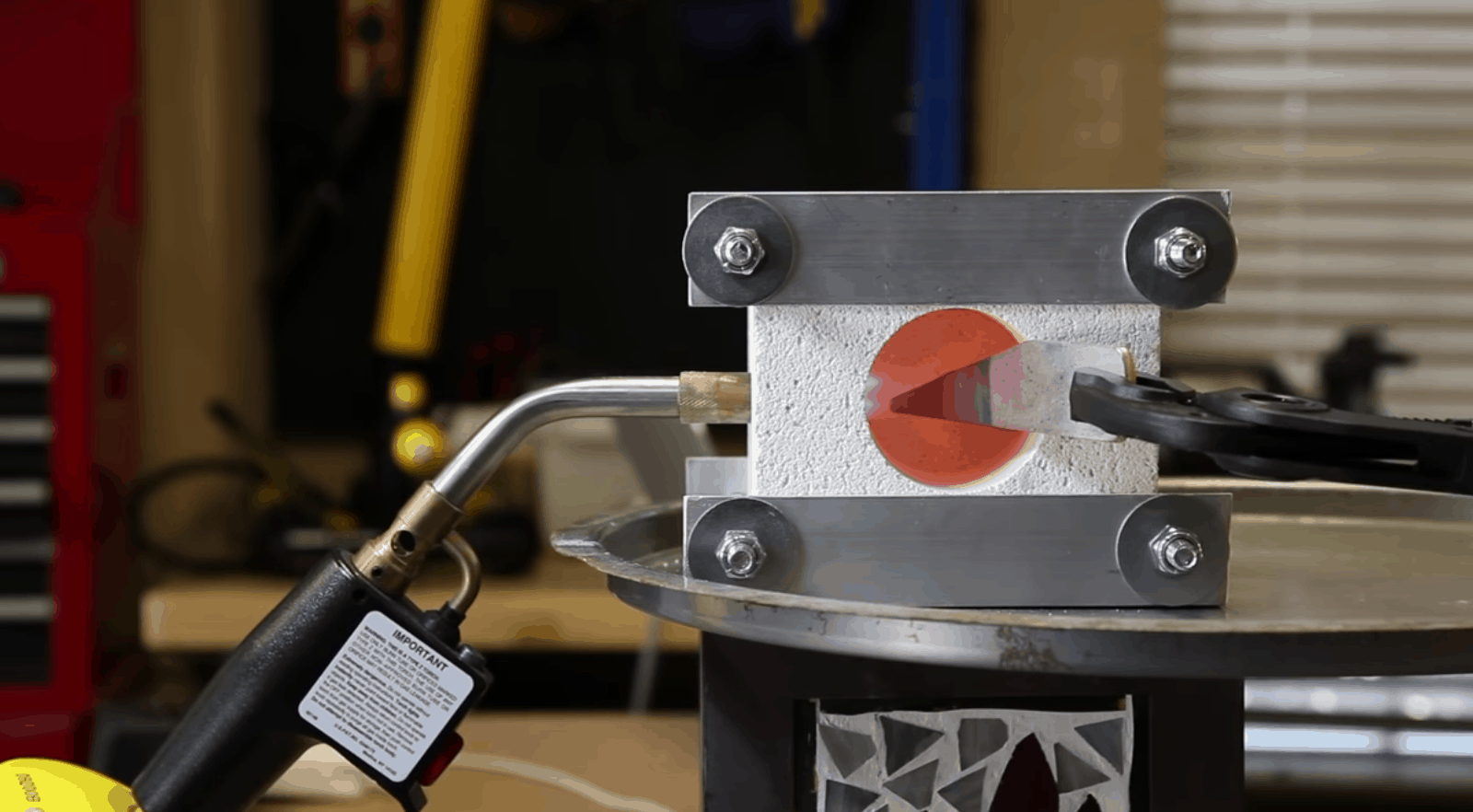 This gas forge is made from firebrick that's securely put together.
It's the perfect size to make knives and blades.
How to Make a Homemade Mini Forge from TheGeekPub/YouTube
Blacksmithing Forge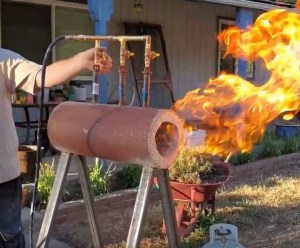 Here is a great homemade forge you can use for inspiration for your own project.
It's made from an old oxygen tank and lined with a cement fixture to control the fire and heat.
Homemade Blacksmithing Forge from HomemadeTools
Tall Standing Tabletop Forge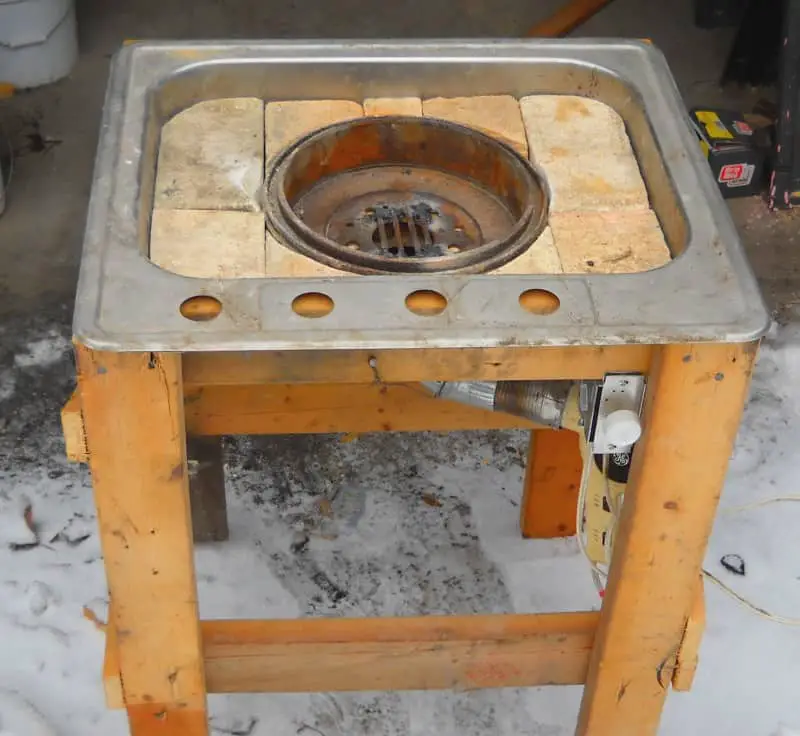 Instead of having a huge forge, consider a small table built-in instead.
There aren't a ton of parts needed for this, and it's really easy to make. Check out Jackdaw's Choice to learn more about it.
Homemade Forge from Jackdaw's Choice
Portable Blacksmith's Forge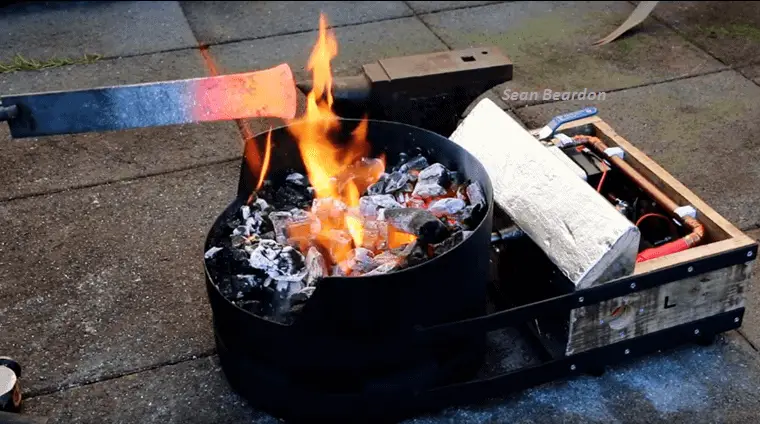 This portable blacksmith's forge is great if you only use it occasionally and want to store it away.
It's still large enough for big projects, but also compact enough to easily stow between uses.
Homemade Portable Blacksmith's Forge from Brilliant DIY
Ground Forge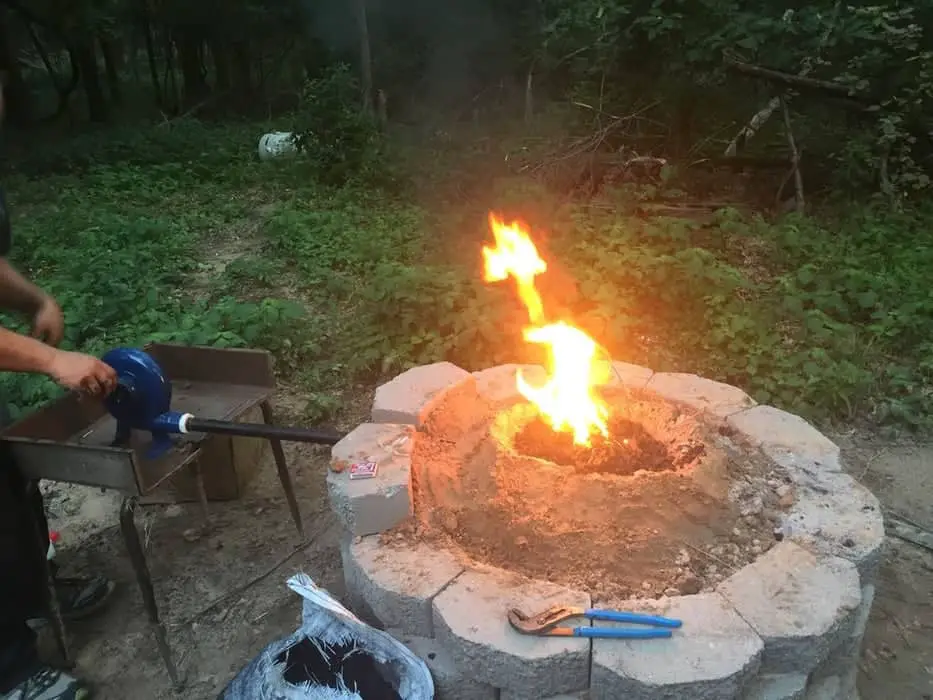 You don't have to make a forge out of an air tank or other large structure, you can also make one on the ground.
You'll need stones or bricks to surround it but you can build a forge that looks a lot like a backyard fire pit.
How to Make a Homemade Ground Forge from Instructables
Iron Forge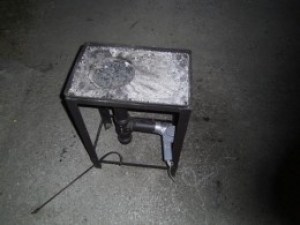 This is another great example of an iron forge design that you can make at home.
Check out the details for this iron forge from HomemadeTools.
Homemade Iron Forge from HomemadeTools
Conclusion
Whatever your reason is for wanting a forge, it's likely that you can get exactly what you want by making it yourself using a lot of recycled products. This is the kind of tool that doesn't need to be pretty or flashy, it just needs to do its job.
The most important thing to remember with a DIY forge is to pick a design based on your skill level. Fire and gas are obviously dangerous together, so make sure you know what you're doing before you dive in. Otherwise, enjoy the process and your finished project!