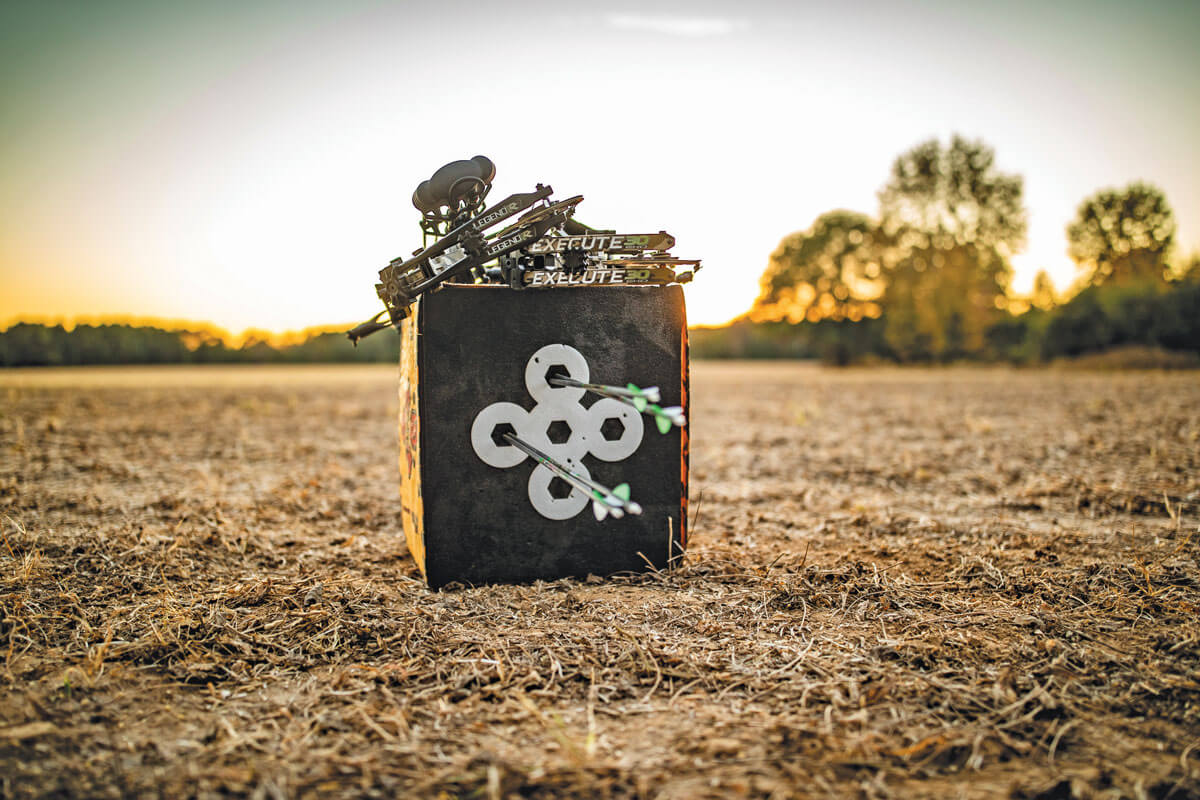 The first bow I ever purchased, well over two decades ago, dinged my wallet for $369. I'll admit, I wanted to spend twice as much on the flagship bow that was hanging next to it behind the counter, but I couldn't at the time. Looking back, that affordable bow did its share of damage to numerous P&Y critters and countless others for the next decade, and I bet it would be just as effective today.
Point is, you don't need a flagship bow to find bowhunting success. Sure, they're extremely nice to shoot, and you can certainly notice some important differences when compared to bows carrying half the price tag. But like everything else, technologies that were the rage just a few years ago are now standard features on many of today's budget rigs. They are fast, relatively quiet, and very stable and forgiving. So, whether you're new to archery and just want to dip your toe in the bowhunting water or want a solid performer that will last for many seasons, you'll find tons of options available that will certainly get the job done.
Adding to their Legend Series is the highly adjustable Legend XR ($459.99) from Bear Archery. With a generous draw-length range of 18″-31″ and adjustable draw weights of 14 to 70 lbs., the Legend XR will fit young and old bowhunters alike. This 32″ bow is powered by Bear's new DHC-XR hybrid cam to deliver arrow speeds of 320 fps, and with its 85% letoff and 6 ¼" brace height, it's a pleasure to shoot. It's also equipped with an offset string suppressor and Bear's KILLERwave in-limb dampeners. The Legend XR is available in a Ready To Hunt package that includes a Trophy Ridge 4-pin sight, Whisker Biscuit V rest, 5-Spot quiver, stabilizer, peep sight, and D-loop for just $100 more.
If you're looking to buy your first rig or just upgrade what you have while saving a few bucks, the Hoyt Torrex ($799) is a solid option. The 30″ Torrex hits a top speed of 327 fps and is powered by Hoyt's Cam & ½ System that takes advantage of the best features of single and dual-cam technology to deliver speed, power, and accuracy. It's equipped with Hoyt's proven TEC-LITE Riser with X-ACT Grip System, which ensures consistent hand placement. The Torrex has a 6″ brace height with a draw length stretching from 25.5″ to 30″. For those needing a little extra length, the XT model pulls out to 31″ with a brace height an inch deeper. Both come in at just 4 lbs., have draw weights ranging from 30 to 70 lbs., and are equipped with custom strings.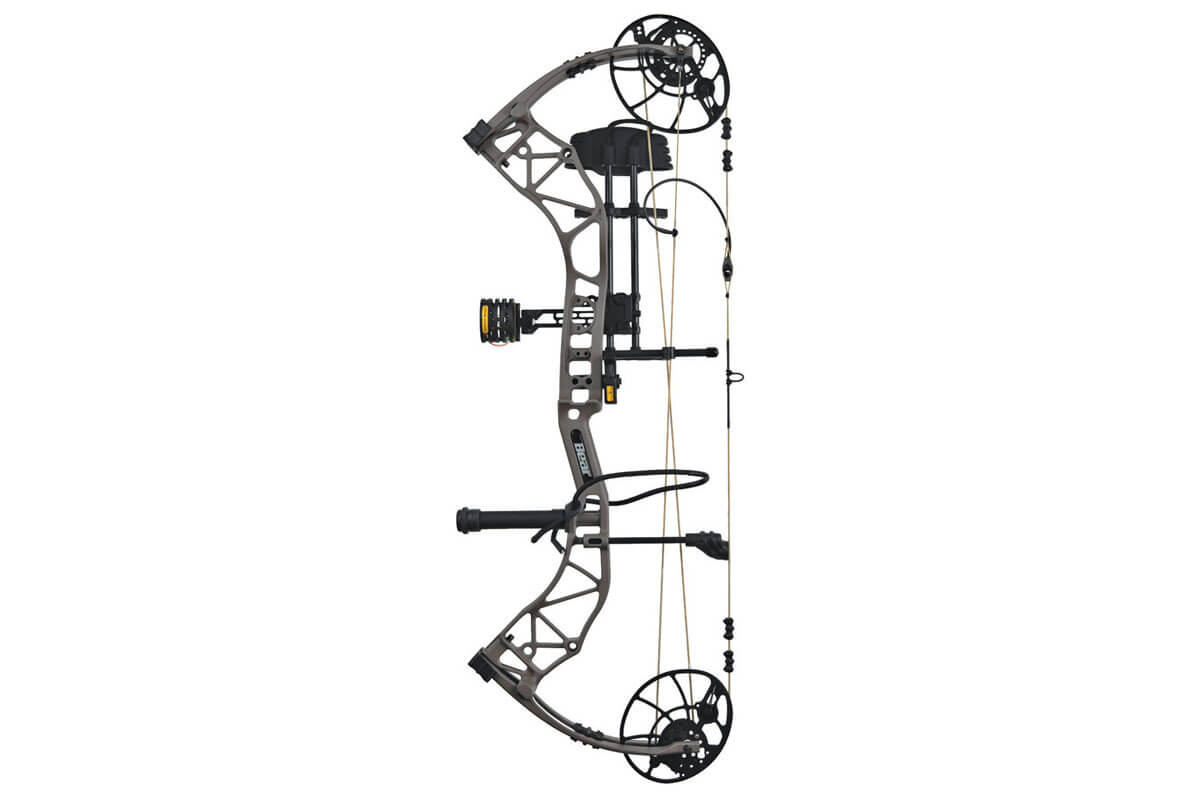 Having a big brother named Mathews has its perks, and Mission Archery takes full advantage of that benefit with the MXR ($549). The flagship in their lineup, the MXR borrows Mathews legendary Crosscentric Cam System to deliver a smooth draw cycle with a solid back wall. Its IBO rating is 324 fps, and with its torque-reducing grip and a brace height of 7″, its speed is complemented by exceptional forgiveness and accuracy. The MXR is available in draw weights ranging from 40 to 70 lbs. and sports draw-length adjustments of 23.5″ to 29.5″. This 30″ bow comes in at just over 4 lbs., with a letoff of 80%.
With their goal being to build the best possible compound bow at an entry level price, Quest offers the Centec ($579.99). With a 32″ length and arrow speeds topping 325 fps, it offers far more than a welcomed price. It has the same smooth cam system (sans split string tracks) as many of parent company Prime's bows do. The Centec also gets positive marks with its generous draw length that stretches from 25.5″ to 31″ (half-inch increments). Plus, with its center-grip riser design, shooters can get on target quicker and stay there longer to ensure 10-ring performance.
The Turmoil RZ ($699.99) from Obsession is the fastest in this column. Powered by their Hybrid RZ Cam, it launches arrows up to 350 fps while also providing modular draw-length adjustments ranging from 26.5″ to 30″. Anchoring its blazing speed is Obsession's split-limb design with all-new FX Limb Pockets and signature FX Riser for enhanced stability and accuracy. It has an axle-to-axle length of just over 33″, an overall weight of 3.8 lbs., and is available in a package with Trophy Taker accessories.
The Terrain ($699.99) from Elite Archery is one to be reckoned with. The muscle behind its 325-fps speed is its smooth-drawing hybrid cam system that features a rock-solid back wall. A rotating mod allows for 25.5″ to 31″ draw-length adjustments in half-inch increments. Tipping the scales at just under 4 lbs., the Terrain's Riser Cage technology coupled with its slim Precision Grip enhances stability, balance, and vibration reduction. The Terrain's 32.5″ length and 7″ brace height is the ideal setup for most shooters.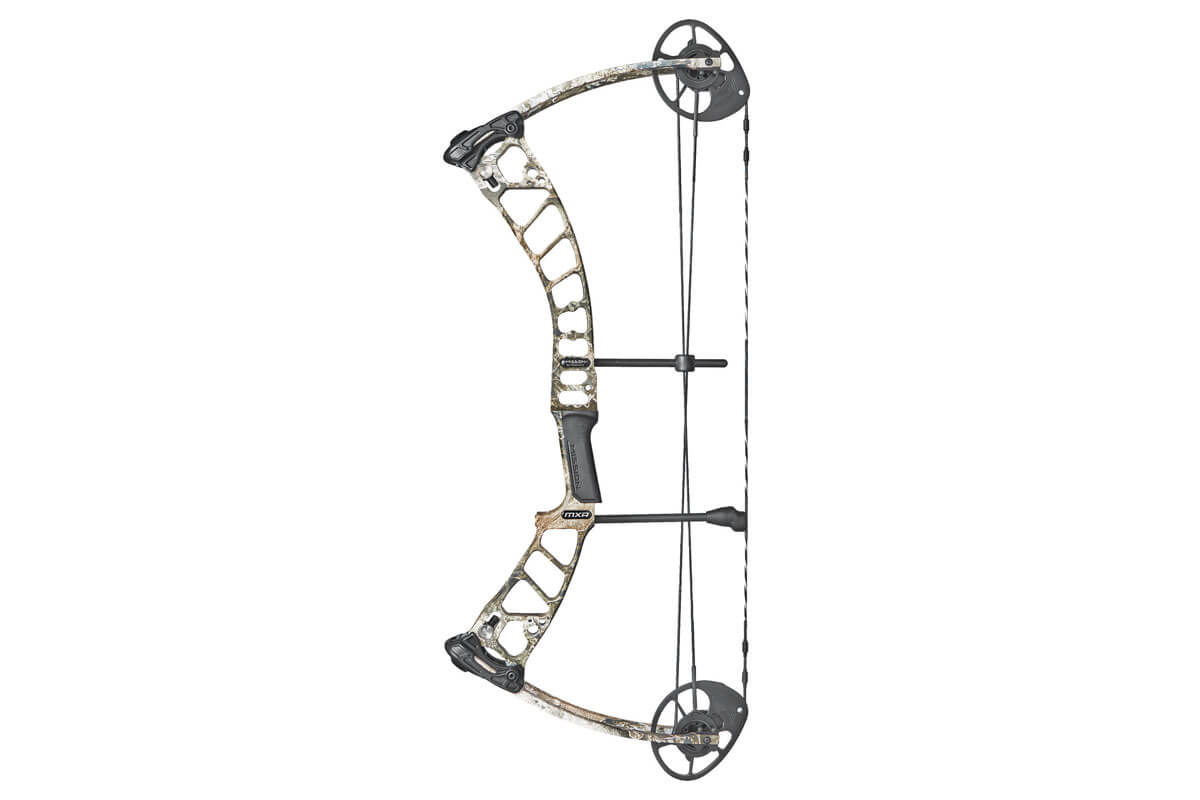 Bowtech is always a crowd favorite, as is their popular Carbon Zion ($799). At 3.3 lbs., it's one of the lightest bows in their lineup. This bow is a snap to tune and delivers speeds reaching 335 fps. FlipDisc technology allows shooters to choose between Performance and Comfort settings to match their style of shooting — a feature also found on Bowtech's top-line models. Adding to its overall performance is an improved torque-eliminating grip, a forgiving brace height of 6.625″, and a maneuverable 31″ length. It offers a max draw weight of 50, 60, and 70 lbs., and its 25.5″-30.5″ draw length can be changed without a press.
Touted as the most technically advanced bow they have ever developed, Diamond Archery gives us the Deploy SB ($849). Certainly at the top edge of the budget-bow category, the Deploy SB comes in at 3.2 lbs. and features an aerospace-inspired carbon riser that's equipped with their synchronized Binary Cam system. Launching arrows up to 330 fps, the rotating modules allow you to make draw-length adjustments from 26″-30.5″. It's available as a standalone or equipped as a package with premium Octane accessories.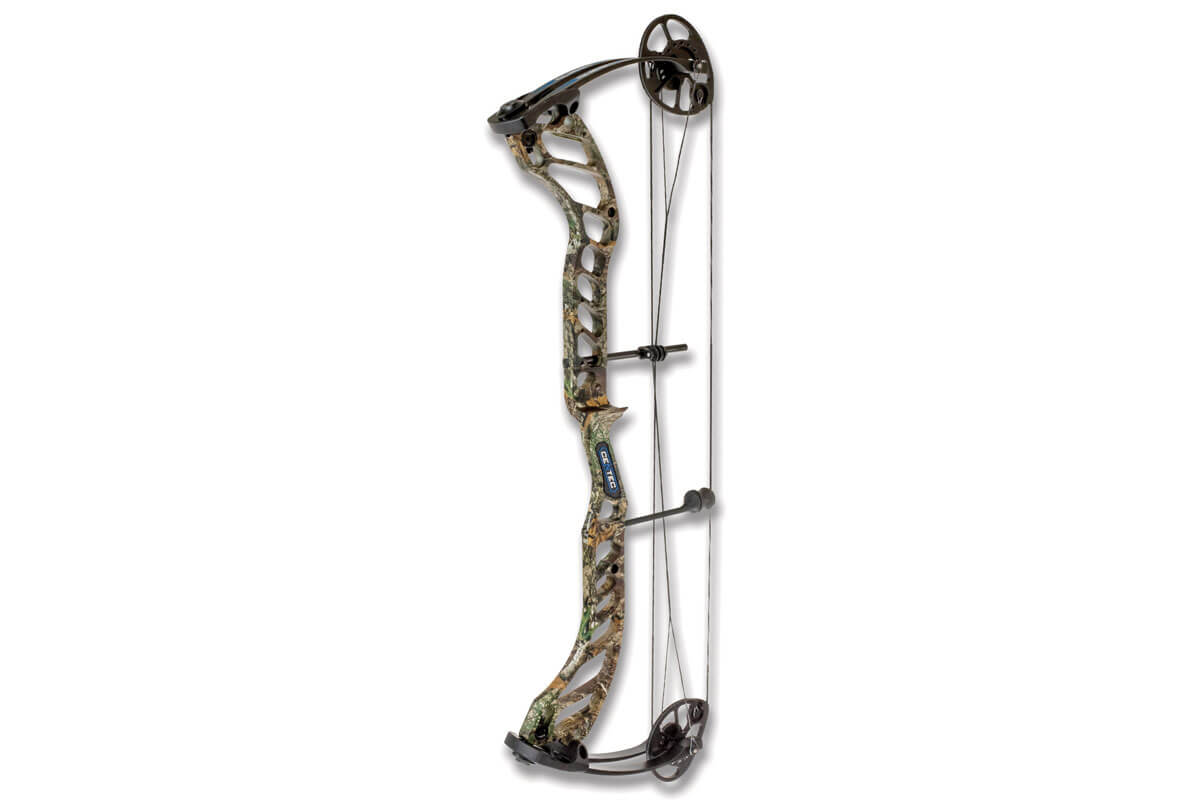 PSE knows a few things about bows, and the latest addition to their Core Series is the Brute ATK ($599-$699). With several generations of Brute bows behind it, the ATK is the flagship in the current series and the crown jewel in the long line of previous models. It comes in at 4.1 lbs., has a 32″ length, and a brace height of nearly 7″. And when it comes to speed, the 80% letoff AF binary cam system can spit arrows up to 329 fps. The icing on the cake is PSE's Precision Buss Tuning System and over-molded grip, making it an excellent choice for any and all bowhunters. Other notables include the adjustable 23″-30.5″ draw length and various peak draw weights. It can be purchased bow-only, or in two different accessorized packages.
The MAXX 33 ($779) takes the top spot in Martin Archery's budget-friendly line. At 3.75 lbs., it sports the RRAD System, so shooters can easily distribute weight throughout the riser for enhanced balance. Simple to tune, the MAXX 33 sends arrows downrange at roughly 333 fps. Rounding out the specs, the MAXX 33 has an axle-to-axle length of 33.5″, draw lengths of 24″-27″ or 27″-30″, and a letoff from 65 to 85%.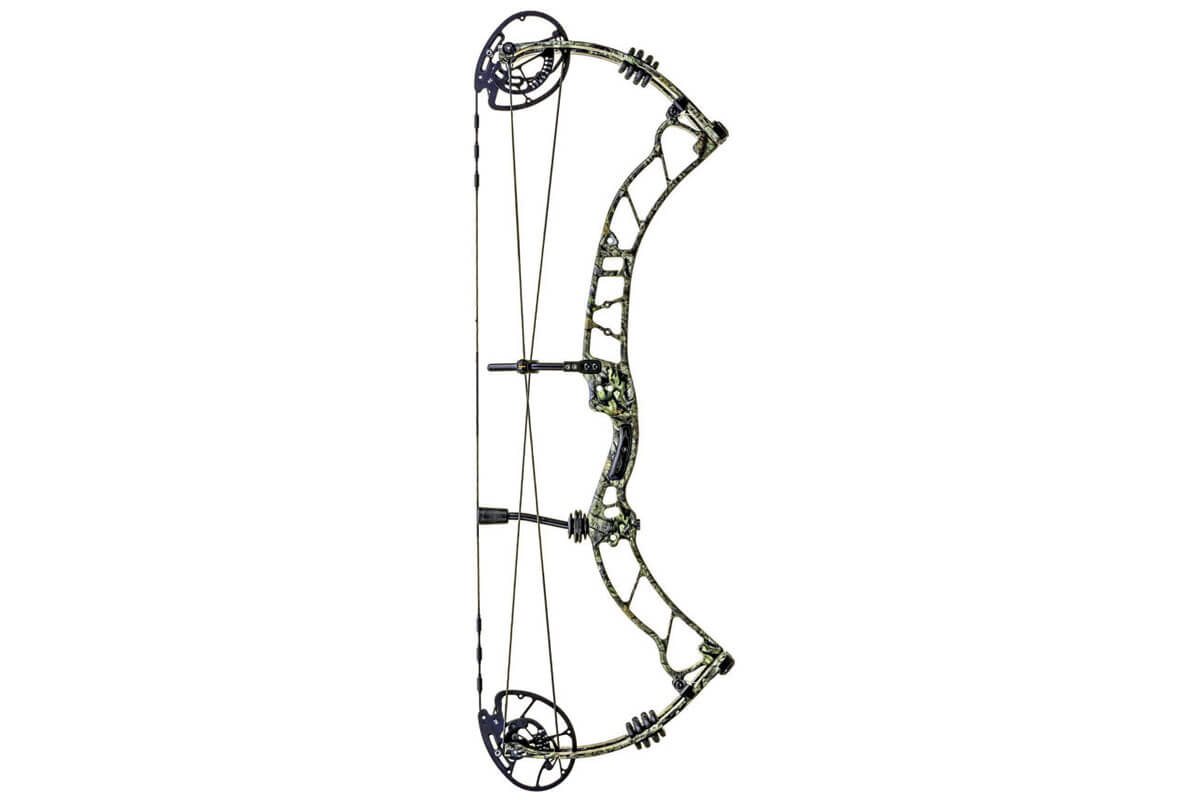 The APX ($699.99) from Xpedition Archery is 33″ long and its brace height is 6.75″. This aluminum-riser rig has a modular cam that enables you to adjust draw length from 26″ to 30″. With the additional limb stops and 75% letoff, it holds solid and is deadly quiet.
Last but certainly not least is the Cyclone ($689.99) from Darton Archery. It delivers speeds touching 335 fps with length adjustments of 27″-30″ (24″-28″ on the SD model). It comes in at just 4 lbs., and with an adjustable draw stop on the perimeter of the cam stops, shooters can fine-tune their draw length and letoff, while the DualSync Cam's stabilization system eliminates cam lean. Other notables include a 7″ brace height, compact 30″ length, and draw weights of 40, 50, 60, and 70 lbs. The Cyclone is also offered in a Ready-To-Hunt model ($949) with premium accessories.