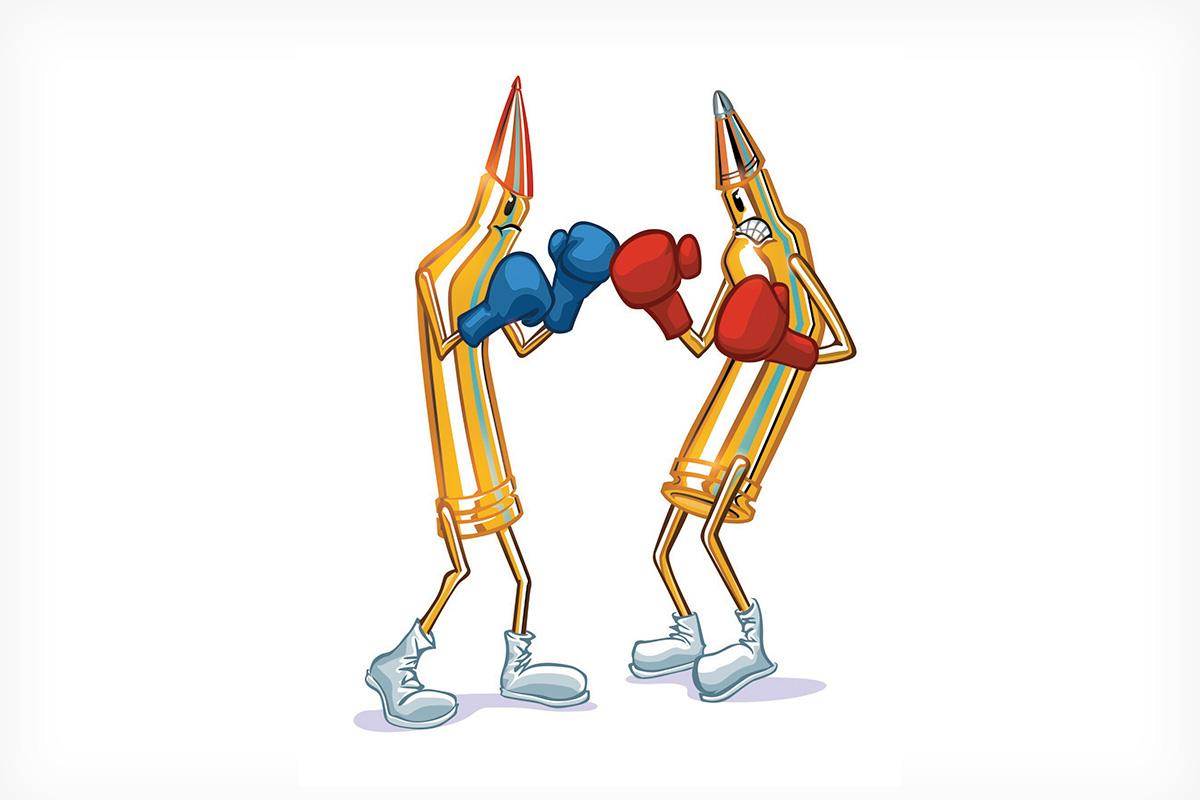 In 2019 Winchester released the .350 Legend, but many hunters and shooters were perplexed. Why did Winchester's new cartridge offer up relatively anemic ballistics? The Legend could barely muster .30-30 Win. energy levels, and it appeared at the height of long-range shooting craze.
I understood the reasoning behind the Legend because I'm from Ohio, and those of us in our 40s who grew up in that state spent our formative years chasing deer with hard-kicking, punkin' ball-chuckin' slug guns. In 2014 straight-wall cartridges like the .45-70 and .444 Marlin were made legal for hunting deer in the Buckeye State, but those big boomers shot only a little flatter and recoiled slightly less than our six-pound pump slug guns.
The .350 Legend delivered us from the annual thrashing those slug guns doled out and gave us a rig that would recoil on par with soft-kicking centerfire rifles. Soft-shooting, yes, but the Legend's straight-wall design prevents it from matching ballistics of bottleneck rifle cartridges. Still, for shots under 200 yards the .350 Legend shoots flat enough for where we hunt, and it hits hard enough to dispatch any deer.
At the same time, a lot of hunters wondered when it would be available in a lever gun. While its .378-inch rebated rim allows it to work well in standard .223/5.56 AR-15s and bolt actions, the Legend's design complicates extraction from lever guns.
Remington Ammunition decided to create what so many hunters were clamoring for: a straight-wall hunting cartridge that worked in lever guns. For a parent case, designers settled on the .30-30 Win., which has a .506-inch rim diameter that offers ample space for a lever gun's extractor to bite. They removed the shoulder to create a straight wall, expanded the neck for a .358-inch bullet and cut the length to 1.8 inches. For 2023, there will be two Buckhammer loads: a 180-grain Core-Lokt and a 200-grain Core-Lokt. Not surprisingly, the ballistics of these two cartridges are similar. The .350 Legend uses .357-inch bullets in the 150- to 170-grain range as well as subsonic loads with projectiles around 250 grains.
Hornady's 170-grain InterLock American Whitetail .350 Legend load has a muzzle velocity of 2,200 fps and generates 1,827 ft.-lbs. of muzzle energy. Remington's 180-grain Core-Lokt Buckhammer load does 2,374 fps at the muzzle for 2,252 ft.-lbs.of energy. At 100 yards the Legend load hangs on to 1,281 ft.-lbs. to the Buckhammer's 1,468.
When both loads are zeroed at 100 yards the Legend drops 8.9 inches at 200 yards and carries 882 ft.-lbs. of energy while the Buckhammer drops 8.1 inches and strikes with 926 ft.-lbs.
The Core-Lokt name will attract many hunters to the Buckhammer, but the Legend is available with some excellent projectile offerings from Winchester, Federal, Browning, Hornady and others. Last year I saw two black bears killed at close range using .350 Legend rifles loaded with Winchester's 160-grain bonded bullet, and both bruins dropped quickly.
If you are hunting big game like hogs, black bear over bait, or big-bodied deer or elk at close range the Buckhammer generates about 400 ft.-lbs. more energy at close ranges, making it a good "brush gun" candidate. Of course, the .350 Legend is designed to function in AR rifles, which make great brush guns as well.
There's more Legend ammo available right now and a lot more rifles; at press time the Buckhammer had just been announced, but Remington is sure to throw big support behind its cartridge. I've shot the Legend quite a bit, and I had the chance to shoot a Henry prototype in .360, and I can tell you that recoil from both guns is mild, although the .350 Legend does generate slightly less recoil than the Buckhammer. This battle boils down to one thing: personal taste.
.350 Legend
Hits
Good selection of rifles and ammunition
Has a good head start on the Remington
Better suited to bolt guns and AR-15s
Misses
Doesn't lend itself to handy lever rifles
Lacks the punch of the Buckhammer
Not compatible with .223 AR magazines
.360 Buckhammer
Hits
Ideal lever round for straight-wall states
Better suited for entry-level single-shots
Has the energy edge at close range
Misses
Is it different enough from the Legend?
.350 catches up at 100 yards and beyond
No subsonic load offerings yet