What's the most versatile weapon platform you can easily own?
The rifle!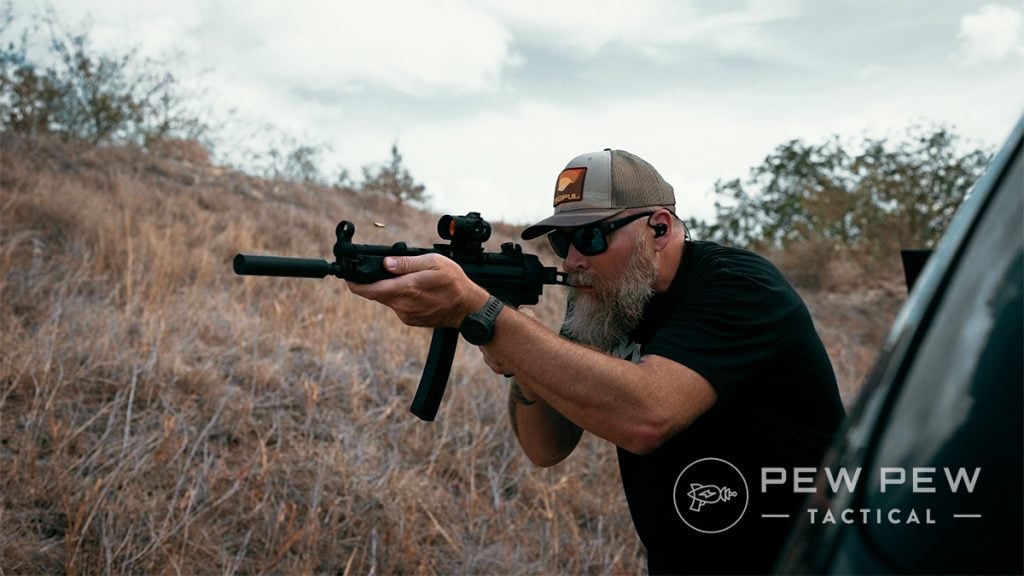 Rifles provide shooters with short, moderate, and long-range solutions to their ballistic problems. From hunting deer to home defense, the rifle can do it all.
Every year we have plenty of rifles released for our glorious consumption.
For years and years, new rifle releases were almost always AR-15s. After almost two decades, we've gotten to 2022…and guess what?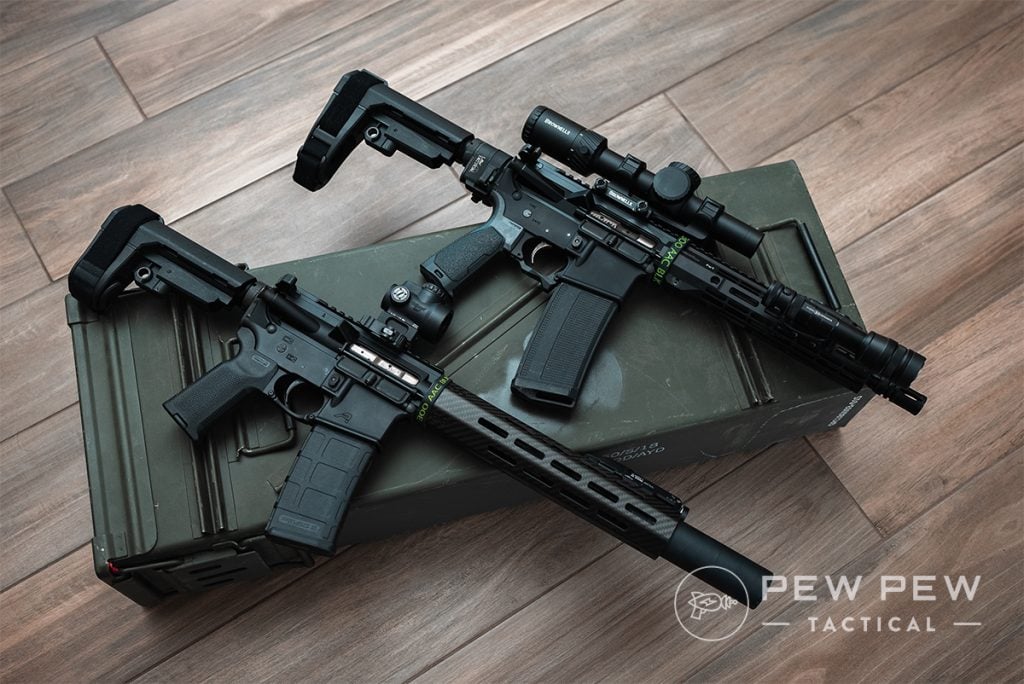 The times, they are a changing.
Sure, plenty of AR-15s are still on the release docket, but 2022 saw the rise of some interesting rifle platforms, and we got the skinny on the best new rifles of 2022.
THE QUICK LIST
So, keep reading for the best new rifles of 2022…
Best New Rifles of 2022
1. CZ 600 Trail
You might know CZ for its awesome and very well-made handguns, or maybe the Scorpion series of 9mm pistols and rifles…maybe even the Bren.
But CZ's seemingly best-kept secret is their rifles, and the latest series of rifles is the CZ 600 series.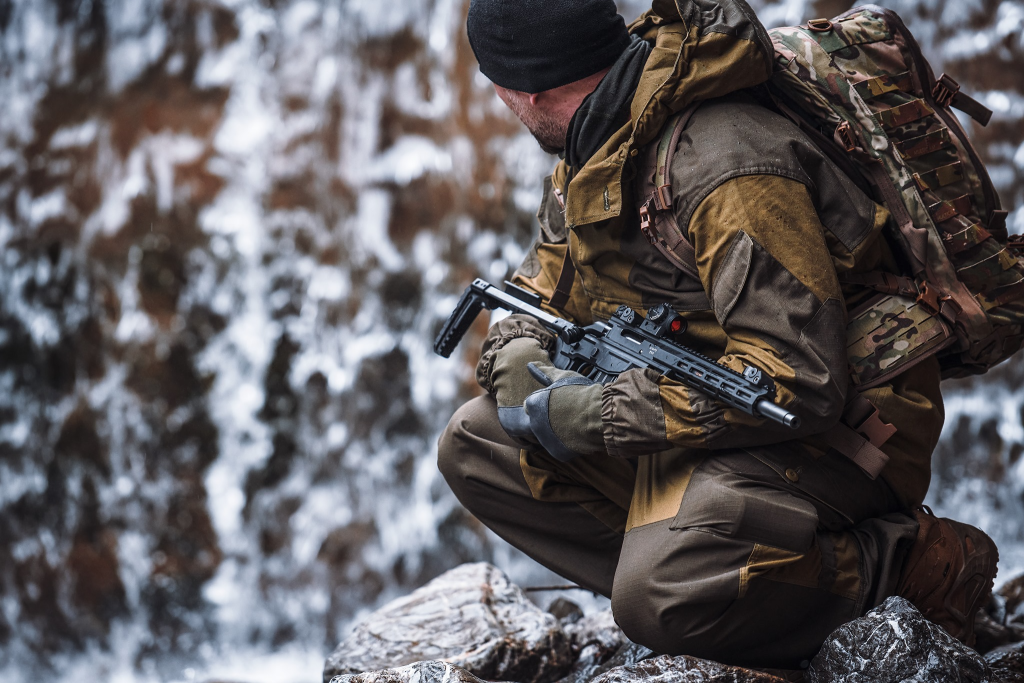 Of that series, the one that captured our hearts and imaginations is the CZ 600 Trail model. This rifle is available in either 5.56 or 7.62x39mm and uses either AR mags or Bren 2 mags. Beyond firing intermediate calibers, the 600 Trail took an interesting design route.
The gun uses a chassis system complete with an M-LOK handguard and a grip and controls with AR inspiration. CZ went with a PDW-type stock with four positions for varying lengths of pull. A cheek rest allows for a good cheek weld, and lefties can swap the cheek rest to meet their needs.
Most of the rifle is ambidextrous, including the safety and magazine release. An AR-type pistol grip is easily replaced, but you won't have to. A giant bolt handle makes cycling quick and easy.
CZ delivered an awesome compact design with a sub-MOA guarantee.
This has been one of the few bolt-action rifles to really grip me and keep me interested. It's a versatile platform for various tasks, and it might make it to the deer stand this year.
2. Henry Long Ranger Express
Since we already started with an awesome intermediate caliber bolt gun, let's move to an awesome intermediate caliber lever gun.
One of the big downsides to lever guns is the ammunition restrictions. Tubular magazines and spitzer-style rounds don't play well and can cause an accidental discharge.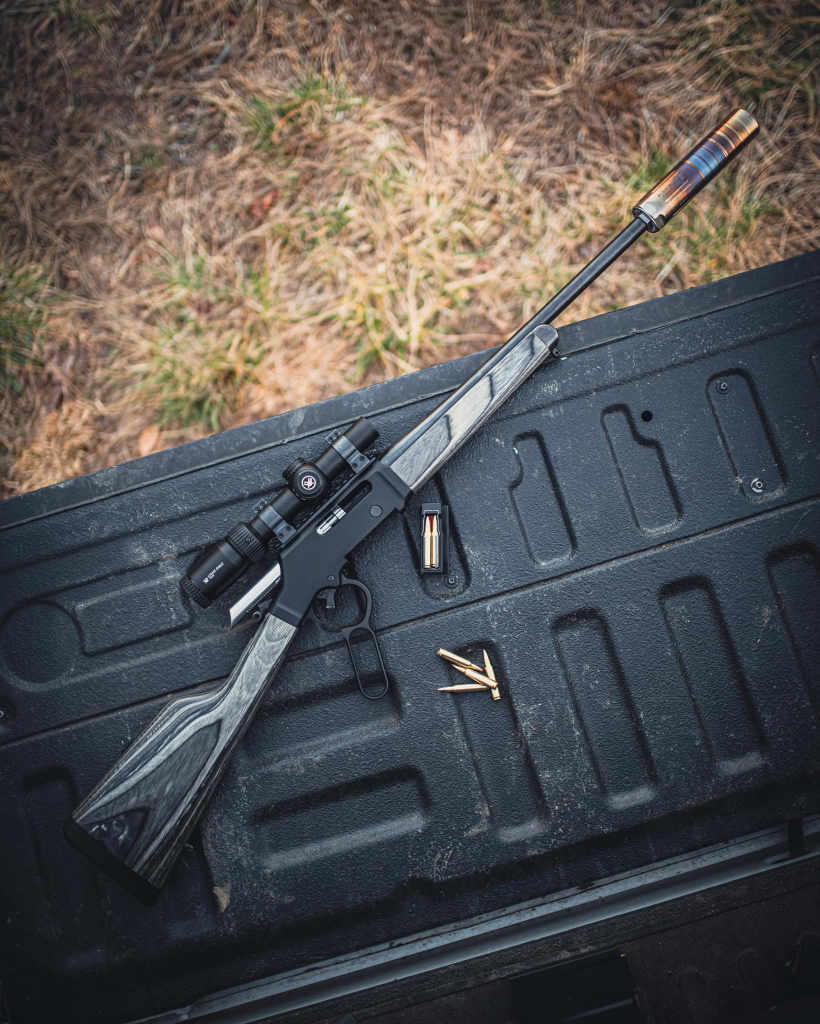 Henry took on the task of giving us an intermediate and full-powered rifle caliber lever gun with the Long Ranger.
Henry's Long Ranger comes in .223 Rem, as well as .243 Winchester, .308 Winchester, and 6.5 Creedmoor. These rifles pack either four or five rounds into a box magazine.
The new Long Ranger Express is a 5.56 NATO rifle with a shorter 16.5-inch barrel paired with a removable 5-round magazine.
Henry went above and beyond to make this a capable rifle for various tasks, complete with a threaded barrel to allow for the addition of nearly any muzzle device.
Across the top is an integrated Picatinny rail for optics. Many optics and muzzle devices for the AR-15 will work with the Long Ranger Express.
Short, sweet, and light describe the Long Ranger perfectly. As a lever gun lover, I hope Henry continues the Long Ranger series. (Psst…my heart needs a .330 Blackout model. Imagine that suppressed…)
3. Springfield Armory Hellion
Springfield Armory has partnered with HS Produkt for decades and has been the sole importer of the HS 2000/XD lineup of firearms.
HS Produkt also produces the VHS series of rifles for the Croatian government and military. Knowing that people have been begging and pleading for Springfield Armory to import a VHS rifle, this year, Springfield made the dreams of bullpup bros (and broettes) come true with the Hellion.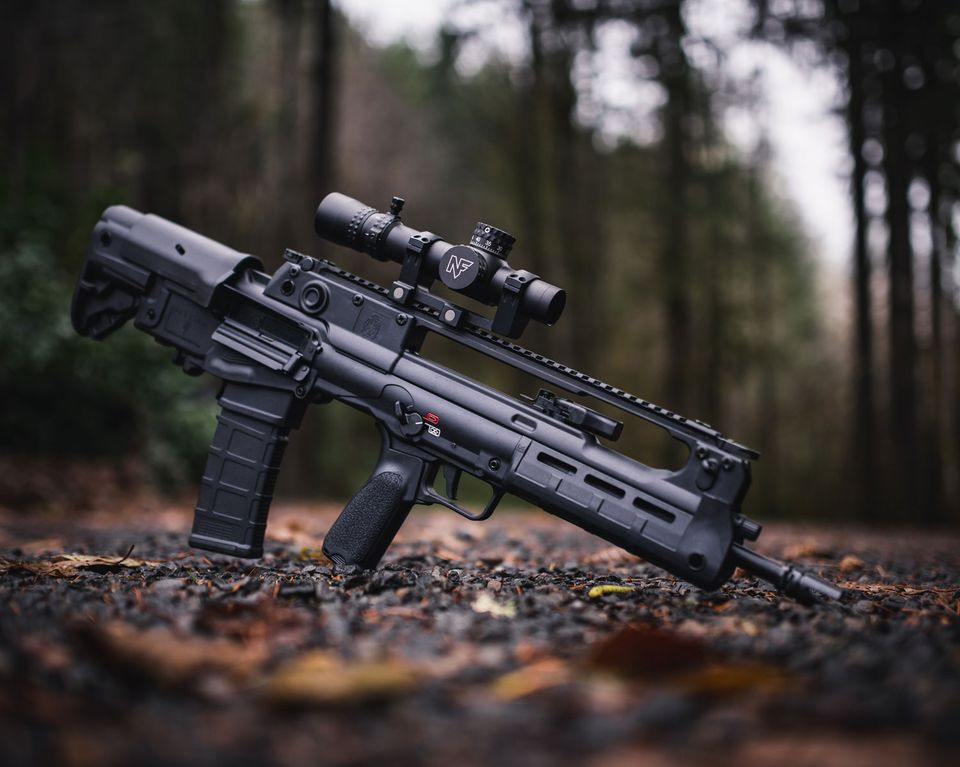 Building on the success of naming their guns with seemingly demonic intent, the VHS-2 import became known as the Hellion.
Wisely, Springfield ensured it cycled with AR-15 magazines and AR pistol grips. G36 mags are great, but who has them? The Hellion gave us one poor bullpup rifle for a seemingly starving market.
That rifle came with a cold hammer forged barrel, an ambidextrous charging handle, and a multi-position stock.
Left-handed shooters get left in the cold (pun intended) when it comes to most bullpups. Yet, Springfield Armory and HS Produkt offer a reversible ejection pattern to give lefties a shot.
Let's not forget the top optics rail, the M-LOK handguard, and integrated flip-up sights.
It's a nice package, especially if you're sick and tired of the AR platform but not sick and tired of available magazines and ammo.
4. Sig Sauer Spear LT
Once Sig won the NGSW contest, it was Spear everything, and the company wasted no time in ensuring you could have a Spear in any caliber you wanted.
The Spear was essentially a full-powered rifle version of the MCX, but now that DNA is being rewritten to the Sig Spear LT.

LT stands for light, and the Spear LT is a 7.62×39 and 5.56 version of the Spear rifles. These are still MCX guns at their core, but they feature enhanced ergonomics. For example, right below the ejection port and above the magazine release sits a lever that offers you the fastest way to close a bolt that's ever been designed.
With the Spear LT, shooters get a redesigned handguard and folding stock that keeps things fairly light.
The gun retains the AR-like controls and ambidexterity of previous MCX models. In terms of bells and whistles, it sports the Sig Flatblade Match Trigger and a Sig QD suppressor-ready muzzle device.
I like the MCX, but I love the Spear LT. At CANCON recently, I chucked rounds down range, and it was easily the smoothest shooting 5.56 SBR I'd ever handled.
Speaking of, the gun comes as an SBR, carbine, and pistol.
The Spear LT builds upon the Virtuous series well, and I'm excited to get my hands on one. Santa, if you're listening…
What do you think of the Sig Spear LT? Let us know by rating it below.
5. B&T APC223 Sport
B&T made their name in the states with some awesome subguns. The TP9, the GHM9 and 45, the APC9 and APC9K, and more showed that they could make a finely tuned subgun.
They even won an Army SMG contract for the APC9K.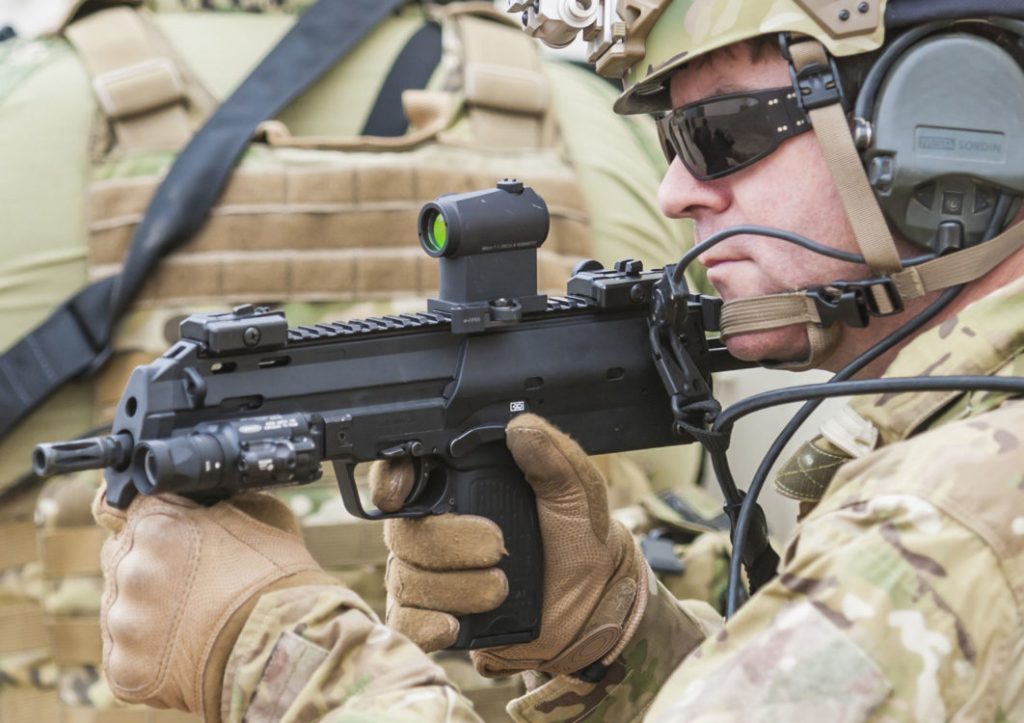 What about rifles? Could they make a rifle? That was the question, and the answer was yes, yes, they could.
The B&T APC223 has been around for a while, but not necessarily in the states. Pistol variants were imported with short barrels, but when you want a rifle, you want a rifle.
B&T produced the APC223 Sport for those who wanted a rifle without a stamp. The 16.5-inch barrel keeps it out of SBR territory and gives us a light and handy carbine.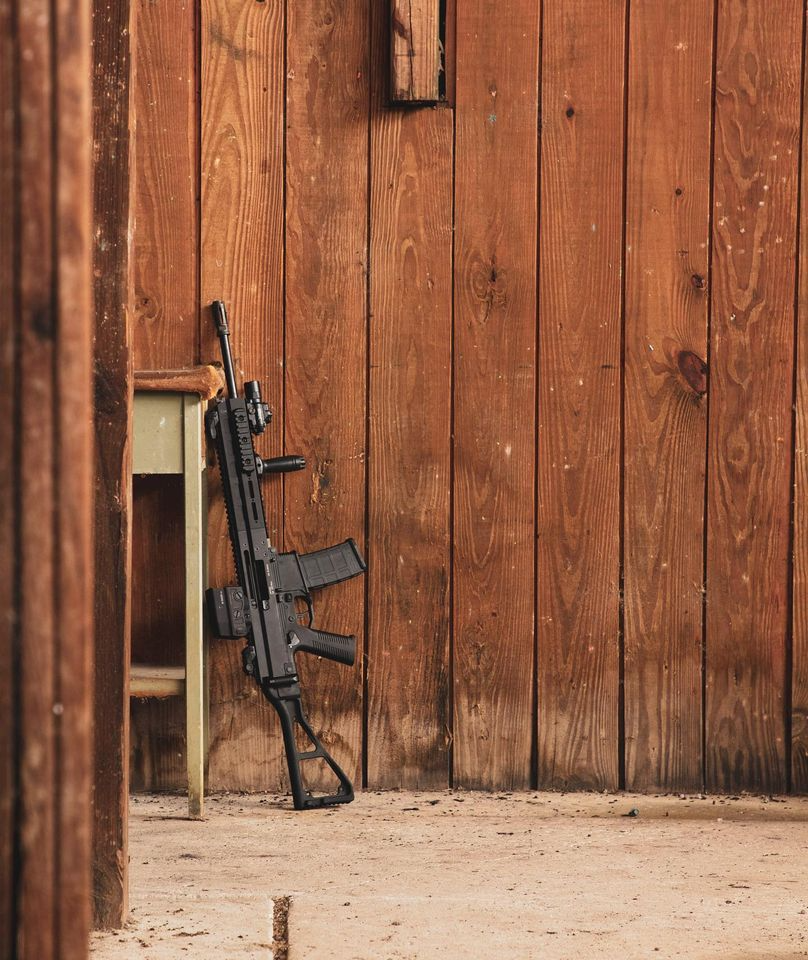 This is a short-stroke gas piston gun that utilizes a very familiar and reliable simple.
It looks like someone stretched an APC9 series gun, and that's not a bad thing. We get a nice long optic rail and a good handguard with both Picatinny and M-LOK slots to attach everything from lights to cup holders.
A short-stroke gas piston system provides a smooth shooter with minimal gas blowback when paired with a can. The gun has ambidextrous controls and a nonreciprocating charging handle.
It's a very modern rifle and will most certainly compete with premier rifles like the SCAR, the MCX, and similar, modern options.
6. CMMG Resolute
I know, it's an AR! I didn't say we couldn't do ARs. I just said that the time when this list would only be ARs is over!
With that in mind, the Resolute series isn't new, but CMMG has given all their guns a facelift this year. The Resolute series is easily the most impressive update.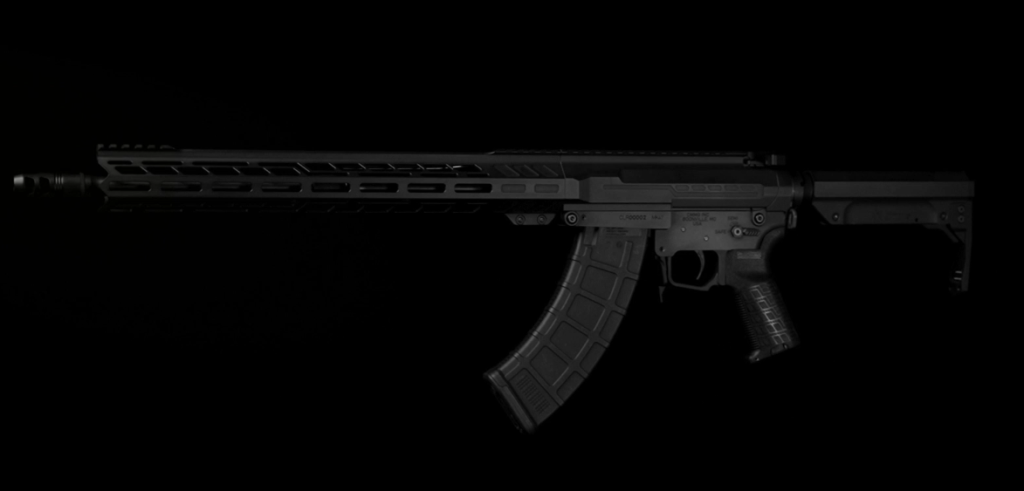 They've gone from CMMG's core line of carbines to premier rifles with impressive specs. With the Resolute lineup, we see 12 different caliber options to cover everything from 9mm and 5.56 to full-powered rifle rounds like .308 down to the meager little .22 LR cartridge.
The facelift includes the awesome Zeroed line of furniture. The redesigned uppers and lowers improved ergonomics and made short throw safeties, ambidextrous charging handles, massive bolt releases, and more standard.
Uber lightweight M-LOK handguards rule the roost, and there is plenty of room for accessories.
The rifles come equipped with quick-deploy stocks that use a set screw to choose your exact length of pull. Once set, you can deploy the stock to that position with just a tug.
On top of that, the Resolute lineup is capable of some impressive accuracy.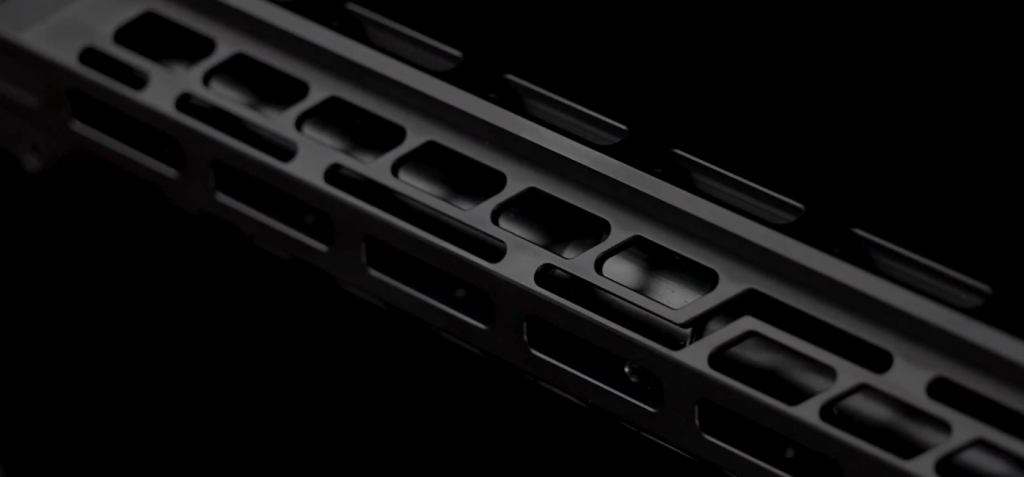 I've been handling the Resolute MkGs in 9mm, and it's blown my mind what it can do at 100 yards. With the pistol caliber variants, you get the radial delayed action, resulting in nearly zero recoil.
CMMG is killing it with the Resolute series, and I need the Mk47 in the future.
7. HK MP5 .22LR
Last but not least is my wildcard and likely the most fun gun on the list…the HK MP5 .22 LR.
MP5s in .22LR are nothing new but seeing one from HK is a nice touch. Who doesn't want an MP5 from our favorite Teutonic roller-delayed specialists?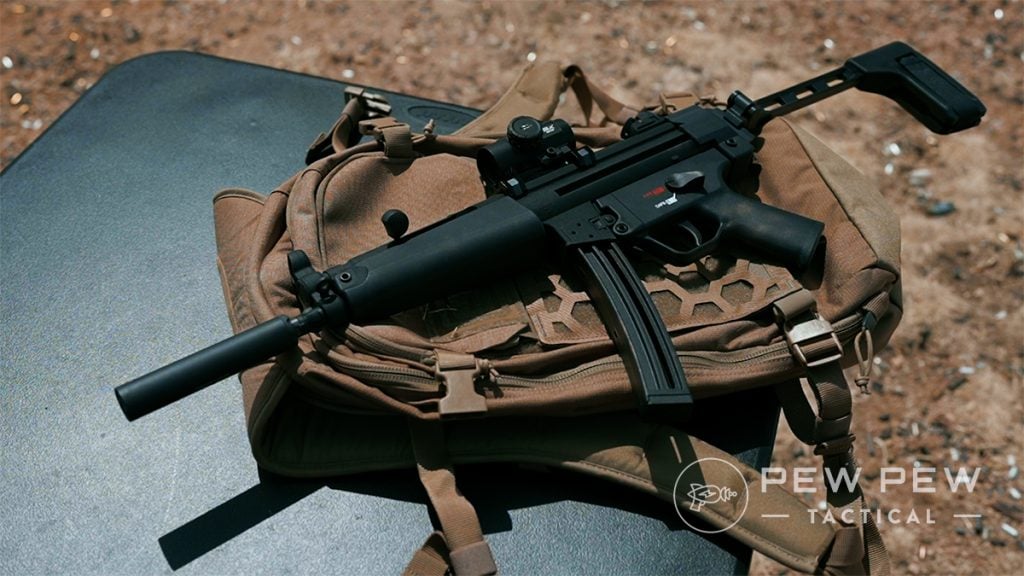 As you'd imagine, the roller-delayed design is ditched for a straight blowback system that allows for a simple mechanism and a much more affordable rifle.
HK went with the MP5SD route and added a fake can to cover the 16-inch barrel, which would look goofy bare.
Other than that, this thing is all MP5. The gun comes with a collapsing stock, and the HK controls you love to hate.
It even allows for the famed HK slap, so you can feel all kinds of cool. As fun as a Ruger 10/22 can be, the modern stylings of the MP5 make it something else entirely.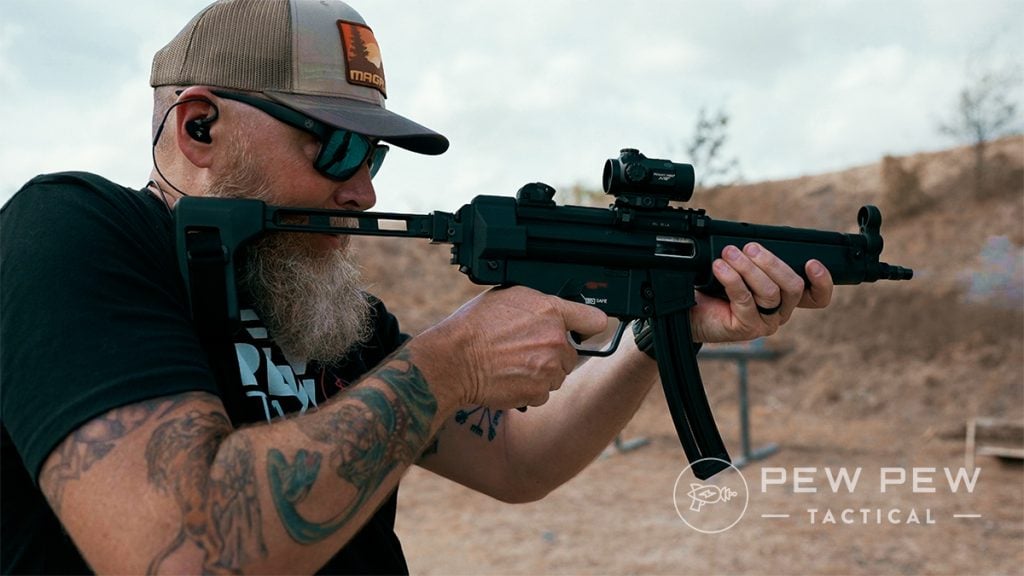 It's lightweight, low recoiling, cheap to own, and cheap to shoot. I can't wait to watch Die Hard this year and cradle one of these bad boys.
Want to learn more about the MP5 in .22 LR? Check out our written review here or watch the full video review below.
Final Thoughts
A good rifle can go a long way. A rifle would be the right choice if you could only own one gun.
They are versatile, effective, and well-suited for anything outside of shooting flying birds.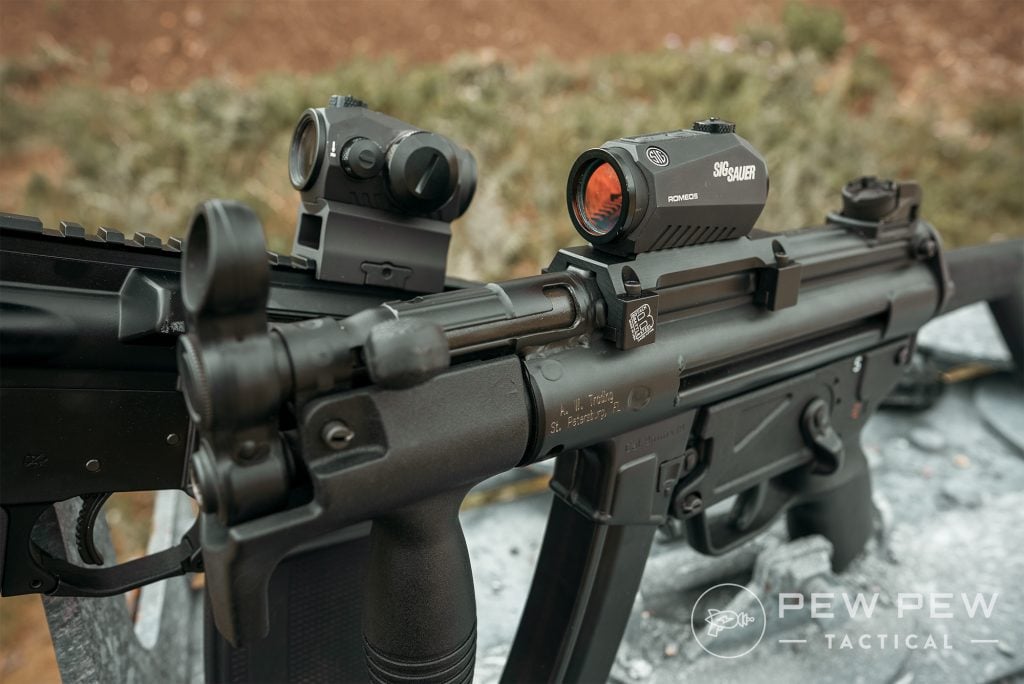 What do you think is the best thing to come out of this year? Let us know in the comments below. We cover even more new guns of 2022 in our Best Rimfires of 2022!